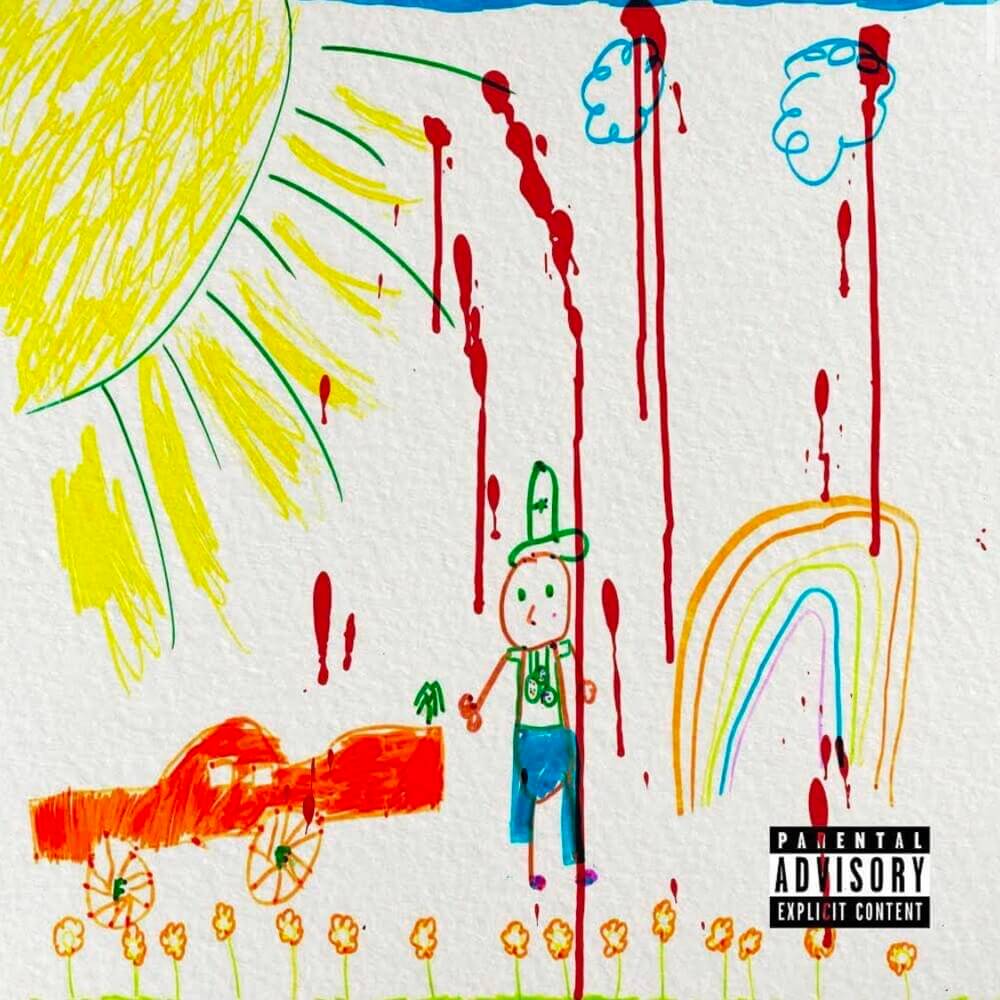 Who Made The Sunshine is Griselda mastermind Westside Gunn's third release of the year (following Flygod Is An Awesome God 2 and Pray For Paris), and his debut on Shady Records.
We have much respect for Westside Gunn the businessman, for his vision, and for his aesthetic flair. Nothing wrong with his ear for beats either. But admittedly we have never been a fan of Westside Gunn the rapper. We think his adlibs are intolerable (he thankfully toned them down some on this release), and we can't stand his voice. There are plenty of other rappers with high-pitched voices, but the likes of B-Real, Sadat X, Ghostface Killah, and Danny Brown sound like grown men despite their high pitches – unlike WSG, who always comes off sounding like a child. If his voice and his adlibs don't bother you, you'll be able to enjoy his projects better.
Westside Gunn obviously knows about his shortcomings as an emcee, because like he did on Pray For Paris he stacked Who Made The Sunshine with features. Benny the Butcher, Black Thought, Boldy James, Busta Rhymes, Conway the Machine, Elcamino, Estee Nack, Flee Lord, Jadakiss, Keisha Plum, Slick Rick, Smoke DZA, Stove God Cook$, AA Rashid, and Armani Caesar – that's an impressive list of names and the best feature list on a Griselda release so far, and there's a roster of elite producers too to supply the musical backdrops.
Daringer, Beat Butcha, Conductor Williams, The Alchemist, and Just Blaze's beats are mostly great – the typical dusty Griselda boom-bap sound is here. Benny the Butcher, Black Thought, and Jadakiss had killer verses, Conway always delivers, and Stove God Cook$ had the best verse on the 8-minute posse cut "Frank Murphy".
"Frank Murphy" is the song on this album that will probably polarize opinions most, some will say the eerie and nightmarish instrumental is brilliant, others will say it sounds like a badly mixed recording of cats getting strangled. We like the track and will go as far as to say its artistic risk makes it one of the best cuts on the album.
The appearances of Busta Rhymes and especially Slick Rick are memorable too. They really don't sound like they did in their prime anymore, but Busta's energy is still there, and Slick Rick's velvet-smooth flow is incomparable – it sure is good to see two Hip Hop icons appear on a Griselda album.
A couple of standout tracks on this album like "98 Sabers" with Benny, Conway, Armani Caesar, and an awesome Just Blaze beat), "The Butcher And The Blade" (with Benny and Conway), Ishkabibble's (with Black Thought), "Ocean Prime" (with Busta Rhymes and Slick Rick), "Good Night" (with Slick Rick), and "Frank Murphy" (with Stove God Cook$, Elcamino, Estee Nack, Flee Lord, and Smoke DZA) – but a couple of throwaway tracks too, like "Liz Loves Luger" (with a smooth Armani Ceasar hook but some cringe-worthy WSG sex bars), the lackluster "Lessie" (with Keisha Plum), and "All Praises" (with dope verses from Boldy James and especially Jadakiss but terrible WSG singing on the hook).
The weaker tracks stand in the way of a higher rating, but all in all, this is another solid Griselda release. Westside Gunn takes a backseat to his guests, and he took it easy with his adlibs – both are good things. It's better than the disappointing Flygod Is An Awesome God 2 tape and on par with the more polished Pray For Paris.
Who Made The Sunshine: good, not great. 72/100
Also read: The Best Hip Hop Albums Of 2020