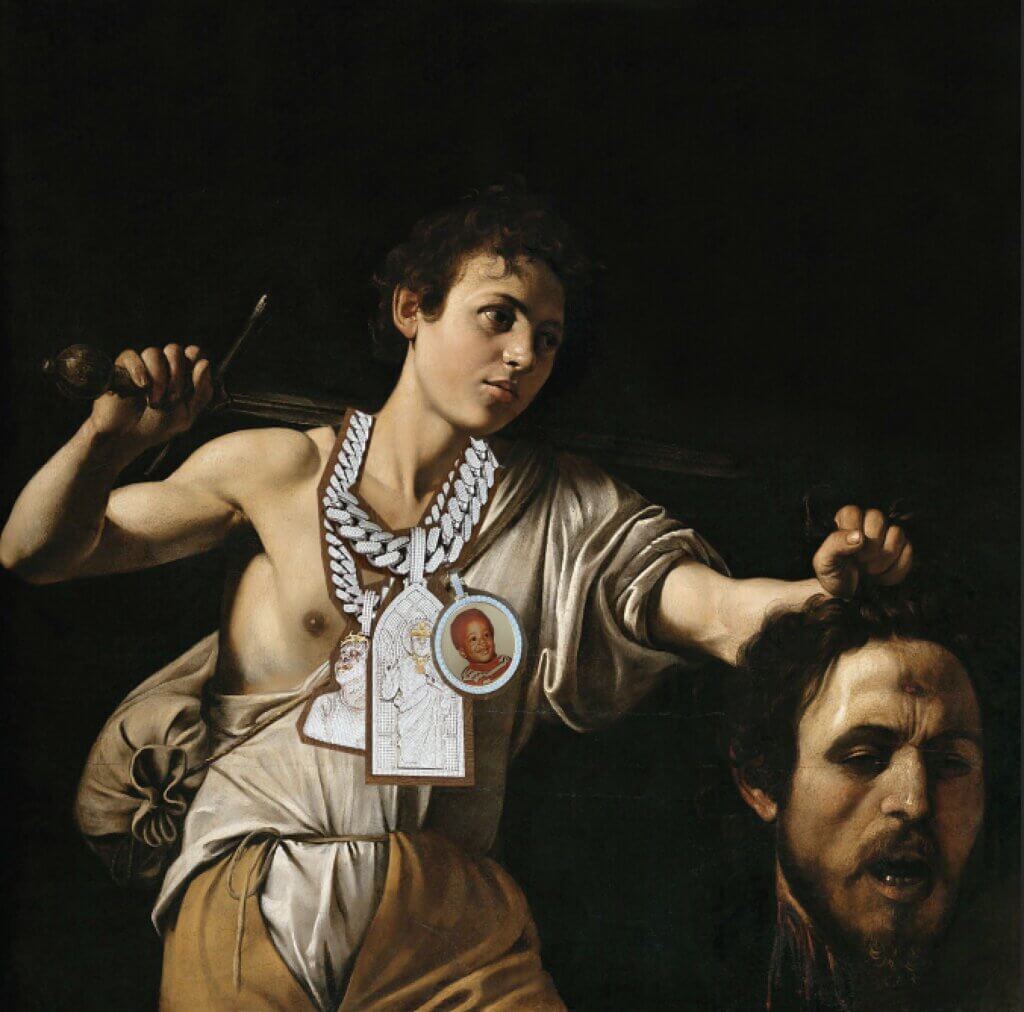 Griselda, mainly thanks to its mastermind and driving force Westside Gunn, has been dominating the Hip Hop game lately – building on the 'mafioso' type of Hip Hop Roc Marciano (re)pioneered, Roc Marci being the one who pretty much paved the way and made the lane Griselda is occupying currently.
Griselda is hugely influential now, responsible for spawning a host of copycats who have adopted Griselda's style of neo-boom-bap – with its dirty, minimalistic, hard beats and its street rhymes. Owing to their history, in the case of Griselda we know it's all authentic to a degree – which is part of their appeal. In any case, a Griselda/Westside Gunn release is a big deal now, and Pray For Paris definitely is one of the most anticipated releases of the year so far.
Even before the release of Pray For Paris and without having heard it, lots of folks were ready to slap the AOTY label on it – these days people seem to be conditioned to auto-praise anything Griselda and Westside Gunn drop. It's interesting to see how these hype-waves develop and continue, be they positive or negative. Someone like Eminem gets almost universally sh*t on now, where for instance Kendrick Lamar's next release will be declared AOTY, no matter what. Like Kendrick Lamar, Griselda is riding one of those positive hype waves, any dissenting opinion will see the activation of an army of stans to set doubters straight.
Westside Gunn's biggest talent is his marketing skill – the way he branded and loaded the Griselda brand, his fashion sense, and his general sense for business and aesthetics are top-level of course. And while we respect his business hustle, at this point it will be no secret HHGA has never been a big fan of Westside Gunn the emcee – for various reasons, the main ones being his irritating adlibs and his child-like vocal tone. Without listening to his lyrical content, you'd think it's a 10-year old you're hearing. WSG fans, and the man himself too, are always quick to point out that people who don't like and praise him are dumbasses who just don't understand art – case in point, this recent IG post from WSG himself:
Some insecurity on display here? Or the self-knowledge he indeed isn't a very good emcee? To say people who don't like a particular style "don't understand" seems… unnecessary. It's all a matter of taste, nobody is right or wrong. You either like something, or you don't. Apparently, the majority of people in today's Hip Hop landscape love everything WSG does, including his voice and whiny style. If you are one of them, good for you – we're not mad at you. HHGA is part of the minority that has an opposite opinion – and it's just that, an opinion, no need to get upset. But for us, WSG's voice is often borderline unbearable. And those CONSTANT gun-sound adlibs are even worse. It's a shame really because WSG's ear for production is great, his beat selection usually is impeccable.
What does all this mean for Pray For Paris? Pray For Paris is an amalgamation of Griselda's grimy production/neo-boom-bap style with new collaborators creating Gunn's biggest and most compelling project to date – easily on par with FLYGOD (2016) and Supreme Blientele (2018).
The album features WSG's Griselda family Conway The Machine and Benny The Butcher along with Grammy-winner Tyler, the Creator, Wale, Joey Bada$$, Freddie Gibbs, Roc Marciano, Boldy James, Billie Essco, Joyce Wrice, Keisha Plum and Cartier A Williams. Pray For Paris also marks WSG's first-time collaboration with DJ Premier (for "Shawn vs Flair", arguably the best track on the album), with additional production-work from Tyler, the Creator, Alchemist, Daringer, DJ Muggs, Jay Versace, and others. Westside Gunn obviously knows he needs other voices on his album to keep his presence from getting too tiresome, and you can't go wrong with Conway and Benny (who has an epic verse on "George Bondo"), nor with Freddie Gibbs, Roc Marciano, and Joey Bada$$. Wale and Tyler, The Creator are more 'surprising' guests but they also deliver – it's not a stretch to say the features are the strongest part of the album (along with the stellar production).
What WSG lacks in emcee skill he makes up in personality and style – he's charisma and flashy-ness is part of his success. His penchant for blending obscure fashion and wrestling references with the more standard coke raps is another part of the appeal. And even if WSG is still overdoing these annoying gun adlibs, thankfully they sound more muted here than on his previous projects, the blending of these adlibs into the background makes them a little bit easier to endure. As always on Griselda projects, it's the instrumentals that make the album. The production and aesthetics here are top-notch. Pray For Paris offers some of the best soulful street boom-bap you'll ever hear, the beats fit WSG's style perfectly.
West Side Gunn is an acquired taste to be sure, but if you can get past his voice, his whiny delivery, and his gimmicky gun adlibs, Pray For Paris is gold.
Stand-out tracks: "Shawn vs Flair", "George Bondo", "327", "French Toast", and "$500 Ounces". 77/100
Also check: The Best Hip Hop Albums Of 2020
The cover art for "Pray For Paris" was designed by Virgil Abloh, one of the most influential fashion designers who is also the first person of African descent to lead Louis Vuitton. His appropriation of "David with the Head of Goliath" by Caravaggio is symbolic and marking the biblical epitome of overcoming the hierarchy with all the stylistic embellishments of Griselda brand is telling.