Jay Electronica is one of the most intriguing – almost mythical – figures in post-millennium Hip Hop, building immense hype and expectation around himself after the release on MySpace of his debut mixtape/song Act I: Eternal Sunshine (The Pledge) in 2007.  That fantastic debut project was followed by several collaboration appearances and solo songs but never with a follow-up project – until the long-long-awaited A Written Testimony, Jay Electronica's full-length solo debut album.
What has to be said though is that A Written Testimony really isn't the Jay Electronic solo album the word has been waiting over 10 years for – the (uncredited) Jay-Z is featured on 8 of the 10 tracks (the two non-Jay-Z tracks are the intro and an interlude), making A Written Testimony effectively more of a Jay-E/Jay-Z collaborative album than a Jay Electronica solo joint. Having featured Jay-Z so heavily (and he kills most of his verses here), is like the student getting help from his favorite professor to get his project out – after all that anticipation and hype it does feel kind of anticlimactic and disappointing not to finally get that real Jay Electronica album. In fact, it's safe to say Jay Electronica STILL doesn't have a solo album.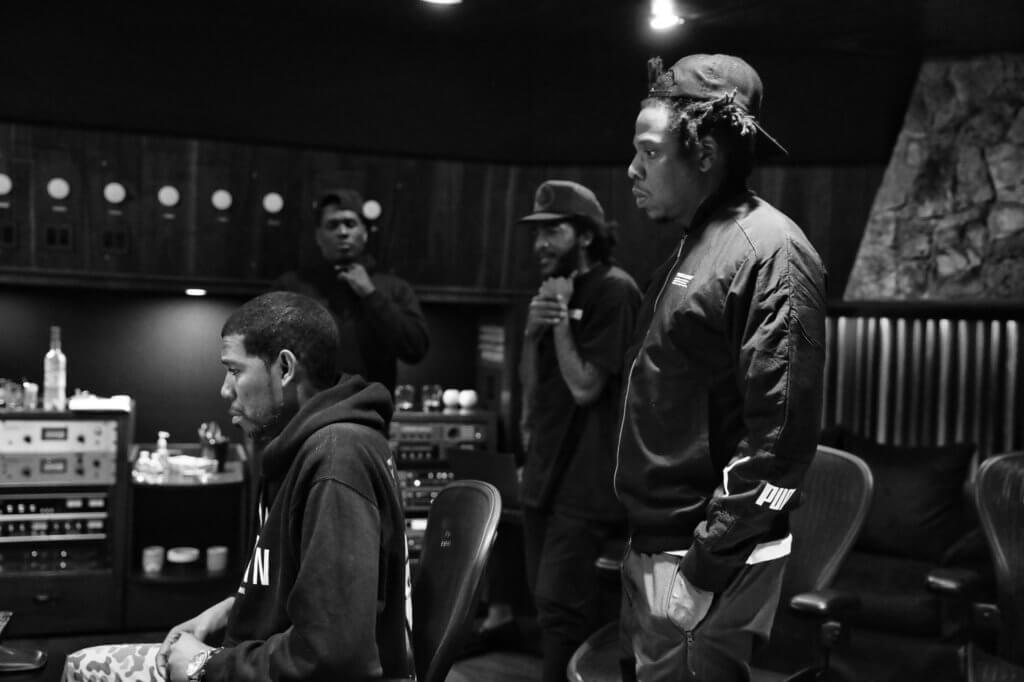 But OK – let's take A Written Testimony not for what it is billed like (a Jay Electronica album), but for what it is: a collaborative album from Jay Electronica and Jay-Z. So, now we know what A Written Testimony really is – is it any good? Why, yes it is.
It's 2020, and Jay-Z is a 50-year old billionaire who could be forgiven not to have the hunger or ambition anymore to lay down bars (especially on somebody else's record), but he still has something to say and the skill to do it – addressing among other things the criticism directed at him for his NFL-deal on "Flux Capacitor" – one of the best tracks of the album. Even Travis Scott auto-tune crooning the bridge on "The Blinding", does not bring down another one of the stand-outs. Most of the other tracks are pretty great too, from the first song "Ghost Of Soulja Slim", an ode to fallen New Orleans legend Soulja Slim, to "Shiny Suit Theory" and "Ezekiel's Wheel", both with vocals from R&B singer The-Dream, to "Universal Soldier", to "A.P.I.T.D.A", a track with real emotional resonance – a Song Of The Year contender – to close the album out on a perfect note. (Jay Electronica said on the live-stream release of the album that the last song was recorded on the night Kobe Bryant died, giving it some extra emotional charge).
Production, mostly done by Jay Electronica himself, on this album is abstract and creative – a good sound system is needed for optimal enjoyment though (or maybe it's just the mixing and mastering that's a little of here and there).  The album is a mostly chill listening experience, with a conscious/religious side to it – lyrically Jay Electronica and Jay-Z bring their A-game, both of them dropping more lyrical nuggets and Quotables here than most modern-day rappers do in their whole career. At 8 real songs and 39 minutes of playing time, A Written Testimony is on the short side – but short albums like this one are not unusual these days.
A Written Testimony is a fine collaboration between two of the game's most interesting lyricists – Hov complements Jay Electronica like Ghostface Killah complemented Raekwon on Only Built 4 Cuban Linx or Snoop Dogg did Dr. Dre on The Chronic.  Ultimately, A Written Testimony may be a bit too underwhelming to eventually be considered on par with those two classics, but no doubt it will prove to be an album that will stay in rotation for a good while – at least until the day Jay Elec may finally drop his actual solo debut.
Here's to hoping A Written Testimony has taken the pressure of coming out with a full-length and we will see that actual Jay Electronica solo joint soon. 77/100
Download A Written Testimony
Read: The Best Hip Hop Albums Of 2020