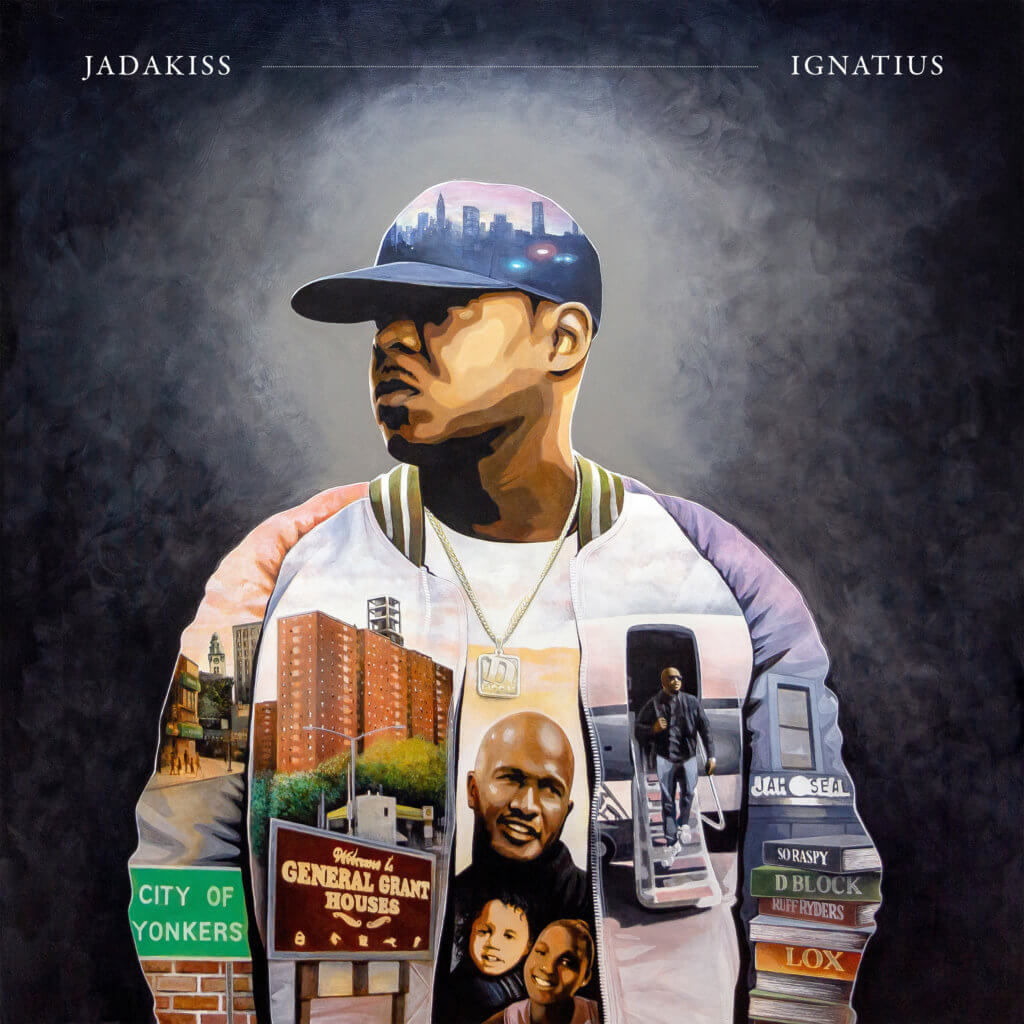 Much like his L.O.X. colleagues Sheek Louch and especially Styles P, Jadakiss has never been able to translate his undeniable mic skills into a classic album befitting his reputation as a top-tier emcee. His first two full-lengths – Kiss Tha Game Goodbye (2001) and Kiss Of Death (2004) – were merely OK, his later projects The Last Kiss (2009) and Top 5 Dead Or Alive (2015) were mid at best. Is Ignatius the album that finally elevates Jadakiss to the next level?
The answer, unfortunately, is no. Ignatius is a disappointment – at least for those who were still hoping Jadakiss would finally prove himself able to come out with a potential classic. Maybe Ignatius is exactly what was to be expected, giving his track record. Ignatius is not terrible – not that bad – but it sounds at least ten years out of date, and not in a fun throwback kind of way.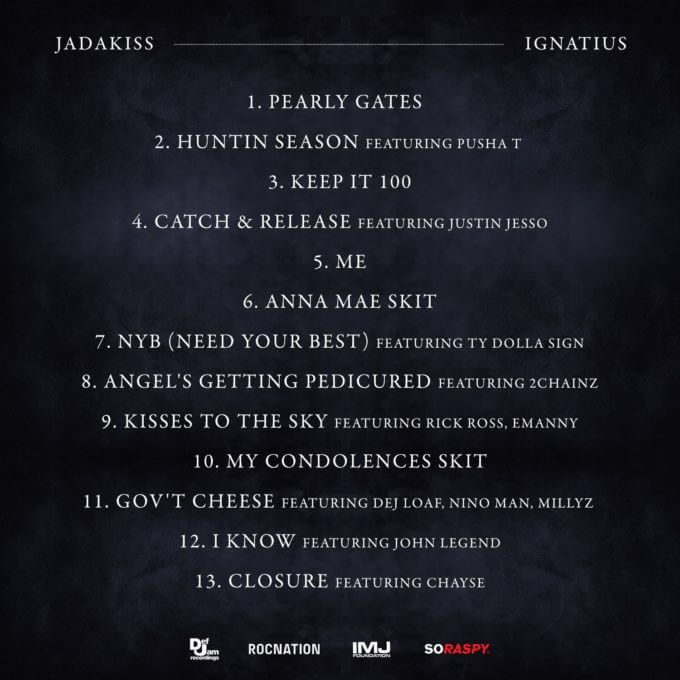 It all starts kind of promising with the first two tracks – "Pearly Gates" is a dope album opener, and "Huntin' Season" is the best track, with Pusha T delivering the best guest performance on the album. After that, it all quickly descends into poppy genericness, with decent enough rhymes but too many weak beats, too many features, and mostly terrible sing-songy R&B choruses to dead any Hip Hop momentum the album otherwise might have had. Seeing as Jadakiss usually shines when he appears as a featured artist on other people's albums or when he gets to flex his freestyle or battle skills, it's disappointing he doesn't seem to able to put together a top-quality project for himself.
The question is who is Jadakiss trying to reach with an album like Ignatius? Who does he think his audience is? Is he trying to stumble his way into a pop hit? The thing is that Ignatius will probably not reach the audience that might like this kind of pop-rap, while at the same time it alienates the audience that knows Jadakiss' skill as an emcee and that would lap up a hard-hitting boom-bap album from an emcee like him. The fact that Jadakiss did Ignatius to honor the memory and the wishes of his friend and Ruff Ryders A&R Ignatius "Icepick Jay" Jackson (who tragically died from colon cancer in 2017), is a beautiful thing – but it doesn't automatically mean the album is a classic. Oh well, it is what it is – what's left is the conclusion that after Ignatius, Jadakiss, unfortunately, will remain part of that group of top-tier rappers who have never released a great album. 6/10
Read: The Best Hip Hop Albums Of 2020