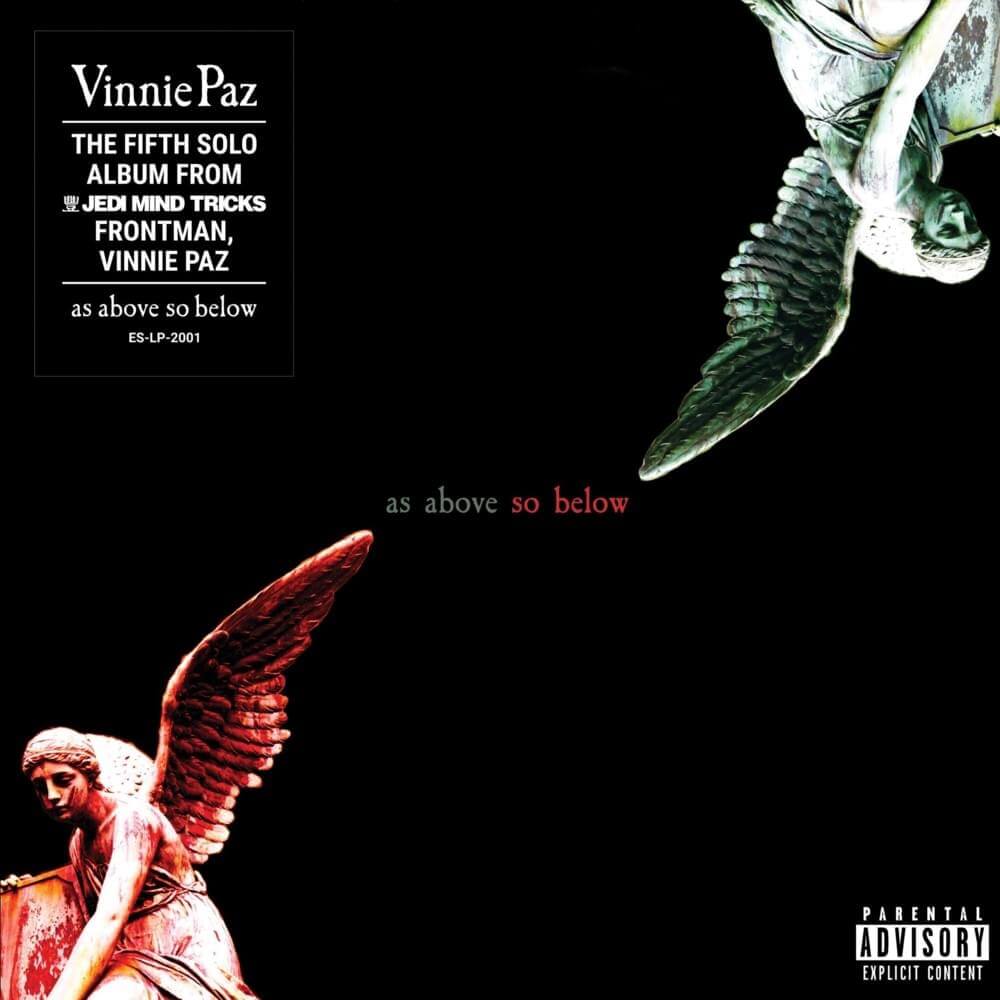 As Above So Below is Jedi Mind Tricks and Army Of The Pharaohs frontman Vinnie Paz's fifth solo album and his twenty-second (!) studio album in total – in addition to five the solo albums, he has released nine albums with Jedi Mind Tricks, five with Army Of The Pharaohs, two with Ill Bill as Heavy Metal Kings, and one with Tragedy Khadafi, plus a bunch of mixtapes and EP's. In Vinnie Paz's catalog of solo albums, As Above So Below follows Season Of The Assassin (2010), God Of The Serengeti (2012), The Cornerstone Of The Corner Store (2016) and The Pain Collector (2018). If there's one word that would best typify VP's body of work – solo and group efforts – it is CONSISTENCY.
With instrumentals from renowned boom-bap beat crafters such as Giallo Point, Stu Bangas, Vic Grimes, and Bronze Nazareth and guest appearances from Block Mccloud, Nowaah The Flood, Eamon, Vast Aire, Recognize Ali and others, As Above So Below fits right in with the rest of Vinnie Paz's discography. Gritty, hard-edged lyrics and boom-bap beats are what we have come to expect from Vinnie Paz, and gritty, hard-edged lyrics and boom-bap beats are what we get.
Stand-out cuts include the rock-infused first single "I Am The Chaos", the hardbody boom-bap gem "Silician Bull", and the emotional tribute to his father "Spilled Milk", but there are a lot more dope tracks on offer. A couple of the hooks and some of the features could've been better, but at 18 tracks and almost an hour of playing time a few weaker moments are to be expected.
As Above So Below is a more than solid addition to Vinnie Paz's catalog, and if you enjoyed his earlier work you will also enjoy this one. 77/100
Download As Above So Below
Read: The Best Hip Hop Albums Of 2020