In recent weeks, I've led a journey through the five boroughs of New York City, and have broken down the top five rappers in each borough. Throughout my Top Five Rappers by New York City Borough five-part series, I've discussed some of the greatest rappers of all-time – quite fitting that they would come from Hip Hop's undisputed birthplace.
(Read: Top 5 Rappers From Queens, Manhattan, Bronx, Staten Island, Brooklyn)
While I've documented the large percentage of excellent rappers from the city of New York, there are many excellent rappers also from spots just outside the five boroughs. Areas like New Rochelle/Mount Vernon and northern New Jersey have a pretty impressive crop of influential rappers, but there is perhaps no other part of the New York metropolitan area – or no area outside of New York City, Philadelphia, Los Angeles, Chicago, Detroit, Atlanta, or Houston – that has spawned as many acclaimed MC's as Long Island.
Geographically speaking, the western end of Long Island does include Brooklyn and Queens. However, this list will review the top five MC's from Long Island outside of Brooklyn and Queens. Many don't consider Brooklyn or Queens Long Island when speaking regionally – they're just Brooklyn and Queens, though technically a part of the island. Now that the geography lesson is over, I'll waste no time getting into the top five rappers from Long Island, which will likely include several of your old school favorites, as well as one of the most accomplished rappers of the 21st century.
5. Biz Markie
Born in New Jersey and currently making his home in Maryland, Biz Markie spent most of his childhood, high school years and early adult years on Long Island. Attending high school in the Suffolk County town of Brookhaven, Biz Markie became involved in rapping and beatboxing in the middle 1980s, and found a way to catch the collective ear of the Juice Crew by 1986. Biz would quickly be signed to Cold Chillin' Records, and released an EP, Make the Music With Your Mouth, Biz in 1986. The EP's title track gave Biz his first exposure and featured his beatboxing skills at times on the track. Biz quickly set himself aside from other rappers at this early time with a sense of humor and specific wit.
He would build on his unique and fun yet lyrical style into early 1988, when his debut LP, Goin' Off, was released. The album, which featured ghostwriting from Brooklyn legend Big Daddy Kane, who was beginning to gain steam around the same time, was driven by the singles "Nobody Beats the Biz", "Vapors", and the aforementioned "Make the Music With Your Mouth, Biz".
The album saw an evolution of Biz's humorous style, and he showed that he could maintain his sense of humor and charisma while remaining lyrical and a skilled storyteller. Produced by Marley Marl, the album was well-received critically upon release, and is celebrated in retrospect. Sales were modest, with the album peaking at #90 on the Billboard charts in the United States.
Biz would release his second full-length in October 1989, The Biz Never Sleeps, under the name The Diabolical Biz Markie. One look at the album's cover showed that Biz had no intentions of abandoning his humorous side any time soon. The album was met with a good deal of critical acclaim, much like his debut. The album was driven by a song that is today known by many people far and wide, Hip Hop fans and otherwise. "Just A Friend" led the charge of The Biz Never Sleeps upon release, but the song has become a retrospective hit, appearing in many TV shows, commercials and movies. The song is easily Biz's most recognizable, and helped The Biz Never Sleeps quickly reach Gold status in the United States in 1990.
By the end of 1990, Biz Markie was one of the hottest and most successful rappers in the game. It was hard to think that a fall from grace could happen to one of the most enjoyable, hilarious and skilled rappers to grab a mic, but 1991 was the year where things took a turn for the worse for Biz. At the end of the summer of 1991, he released I Need a Haircut to paltry reviews and slower sales. It appeared as if the inevitable slump of an 80s great in the early 1990s was in full swing, but no one could have predicted what happened next.
The album's twelfth track, "Alone Again", sampled Irish singer Gilbert O'Sullivan's song of the same name. At this point in Hip Hop, samples were used left and right without the permission of original artists, but for whatever reason, O'Sullivan was one of the first to fight back, and went after Biz, who produced the track and much of I Need a Haircut by himself. Biz was taken to court and lost a lawsuit to O'Sullivan; the decision came in the case of Grand Upright Music, Ltd. v. Warner Bros. Records Inc. As of the ruling of that case in December 1991, any artist, Hip Hop or otherwise, that wants to sample another artist's original work, must have the sample cleared with the original copyright owners. Since sampling was such a heavy part of Hip Hop at that time, this made it much tougher for producers to create the rich, layered soundscapes that were made possible with sampling. If samples were cleared, royalties were often demanded by the copyright holders. This forced producers to be more and more original, and to find alternative methods of making a track. Sampling certainly wasn't dead, but it had taken a hit.
While Biz could have decided to call it a career for essentially, yet unintentionally, outing the most practiced techniques in beat-making, he decided to come back in 1993 with his next album. It was evident that the case and the outcome had not affected his sense of humor, as Biz came back with the cunningly-titled All Samples Cleared in 1993. The album, which depicted Biz being arrested in a gag-style courtroom setting on the cover, featured the singles "Young Girl Bluez" and "Let Me Turn You On", but was again met with lukewarm critical reception and unimpressive sales.
Biz would mostly step away from the mic for the rest of the 1990s, turning up here and there for a guest verse, and making a few TV and music video appearances. He even appeared in the movie Men in Black II as a beatboxing alien. Biz would return to Hip Hop briefly in 2003, putting out what currently stands as his last album, Weekend Warrior. The album didn't do very well, but it showed that Biz was still alive and kicking.
"The Clown Prince of Hip Hop" has entertained many with his music, TV and movie appearances over the years. The more recent success of "Just A Friend" is a very enjoyable thing to witness, as the song seems to appear consistently wherever you look. Biz is basically a household name now, and is one of Hip Hop's only comedians. In a genre where a tough-guy mentality and braggadocio are so common, Biz Markie is a breath of fresh air with his hilarious, laid-back, light-hearted style. He never sacrificed any lyrical skill to maintain his image, which makes him one of Hip Hop's few pure souls. He still pops up here and there on TV and in the media today, and is probably celebrated today as much as he was back in the heyday of his Hip Hop career – a well-deserved feat for one of Hip Hop's true characters.
4. Erick Sermon/PMD
Throughout the years and over multiple generations of Hip Hop, there have been many successful and heralded Hip Hop duos featuring two rappers – Gang Starr, UGK, Outkast, Mobb Deep, Blackstar and Run the Jewels are a few of the more successful acts. But the first truly successful Hip Hop duo featuring two rappers, and arguably the most influential, is Brentwood, New York's EPMD. Consisting of Erick Sermon and PMD, the duo linked up in 1986 on Long Island, and began to make a name for themselves on the New York City circuit. They would go on to be one of the most impressive, influential and successful Hip Hop duos of all-time.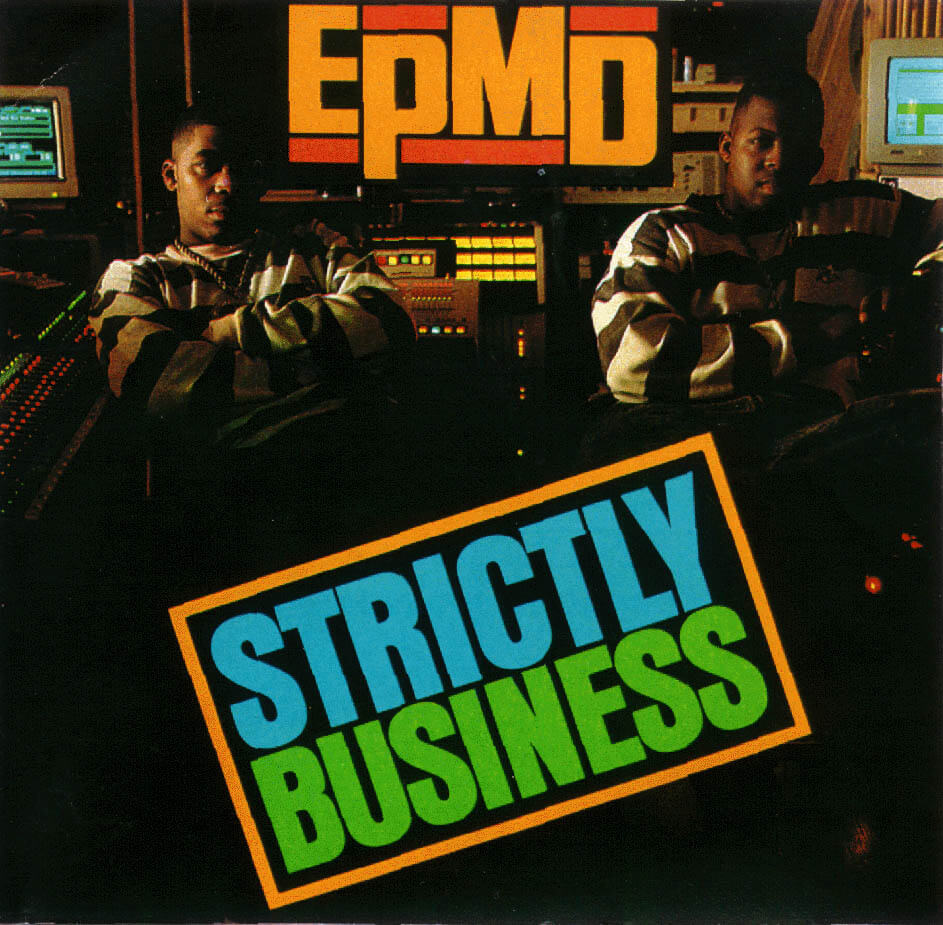 The duo's recording career began in late 1987, as they released the split single "It's My Thing / You're A Customer" in anticipation of their debut album. They were not signed to a major label, and when 1988's Strictly Business hit shelves that summer on Hip Hop indie label Fresh Records, they were instantly heralded as the best new duo in the game. Despite no major label promotion, and despite gritty, self-produced beats, the album became so popular that it went on to sell over half a million copies in the United States before the end of the year. The album had a slightly darker sound than most Hip Hop to date, and featured a heavy emphasis on funk samples.
This is evident on timeless Hip Hop classics such as "Strictly Business", "I'm Housin'", "You Gots to Chill" and "Get Off the Bandwagon". Erick Sermon and PMD could go line for line with one another, and would often throw it back and forth to one another in a verse. The lyrics showcased classic storytelling and battle raps, which gave the duo an unmistakable reputation. Strictly Business also included the first of the "Jane" installments – each and every EPMD record moving forward would have a "Jane" track on it, where the duo tells the tale of a female that seems to be followed by trouble.
Strictly Business was heavily celebrated upon its release, and is retrospectively seen as one of the greatest albums that 1980s Hip Hop has to offer. Needless to say, the duo had a tall task ahead of them for their second album – expectations were high. However, the duo decided to stay with the same formula on 1989's Unfinished Business, which gained almost as much critical acclaim and commercial success as EPMD's debut. The album featured many of the same elements as on their debut, showcasing funky, gritty beats and party-style battle raps, with both MC's coming with an equally impressive skill. Songs like "So Wat Cha Sayin'", "Total Kaos" and "Strictly Snappin' Necks" set the tone on Unfinished Business.
By 1990, the duo seemed unstoppable, but were due for a slump. Many artists short of BDP and Eric B & Rakim were having trouble by their third album, but EPMD kept up the solid work with 1990's Business as Usual, which was very appropriately titled – the album really did show that funky beats and hardcore raps were normal business for the duo.
The album did not quite see the same type of success as the duo's first two, but it is retrospectively hailed as a classic as well. The album featured guest appearances from a re-emerging LL Cool J and most notably from a young rapper from Newark, New Jersey known as Redman. The duo had essentially discovered Redman, and helped showcase his early talents on the songs "Hardcore" and "Brothers on My Jock". Meanwhile, Business as Usual was also well-received for its lead single, "Gold Digger".
There was no way Erick Sermon and PMD could keep up their level of quality on a fourth straight album, right? Wrong. If anything, 1992's Business Never Personal was even stronger than Business as Usual, with the MC's evolving nicely and the hardcore beats fitting in perfectly as the east coast sound began to get grittier as a whole. EPMD is one of the few acts that was able to release true classics as early as 1988 but as late as 1992 – in fact, Business Never Personal is often ranked second best, only to their debut. Again, the formula remained the same – Erick Sermon and PMD knew what was tried and true, and knew it worked. Classics such as "Crossover" and "Head Banger" kept EPMD's legacy going, and they were relevant as ever.
Then things got ugly between the two MC's. After an accusation flew in 1991 about Erick Sermon organizing a break-in to PMD's house (the accusation never amounted to anything), tensions began to rise between the two, the EPMD officially split up in early 1993. Financial differences were cited as well, and Hip Hop's most legendary duo at the time was no more. Both rappers would go out and release two solo albums of their own in the middle 1990s. Erick Sermon formed the Def Squad with Redman and others, and saw more success away from EPMD than PMD did. However, the break-up turned out to be temporary, as the group got back together in 1997.
So what did they do? They did what they knew, which was to release an album featuring their patented hardcore battle raps and funky beats. Remarkably, the album was nearly as strong as the duo's first four. Back in Business continued the blueprint from the previous years, and was driven by the singles "Da Joint" and "Richter Scale". The group's rekindling went well with critics and fans alike, with Back in Business moving half a million units in the United States alone in just two months. Reportedly, despite the success of the comeback record, things were salty between "the green-eyed bandit" and his partner PMD, and the duo decided to do one more album in 1999. They prepared fans for the end of the group, and decided to call the record Out of Business. The album was EPMD's first to not receive widespread critical acclaim, and sales faltered as well. The duo seemed finished.
But in typical EPMD style, the duo would re-emerge years later, in 2008, for yet another comeback album. We Mean Business was typical EPMD – hardcore raps and funky beats, once again, with a number of notable features from east coast artists such as Raekwon, Havoc, KRS-One and Method Man. The album, much like Out of Business, received lukewarm reception from fans and critics alike. As of March 2016, the duo hasn't recorded another album.
However, the legacy of EPMD remains strong, and both rappers in the group easily earn a spot on the top five from Long Island. Erick Sermon may have gone on to have a more successful solo career, and perhaps has more personality on the mic, but both rappers have had a knack on EPMD records to not out-shine one another, and bring their skills to the table in a very equal fashion. To me, Sermon is the better rapper, but due to the legacy of EPMD as a group, it's impossible not to include the second half of the duo on here as well. You'd be hard-pressed to find a more successful rapping duo in the history of Hip Hop, and EPMD truly does have one of the most impressive discographies of any Hip Hop artist – solo, duo, trio or otherwise. Their emergence during the golden age and their continued relevance into the "shiny suit" era – even despite a breakup – is unlike any other act in Hip Hop. Erick and Parrish were a no-brainer for me to include on this list.
3. MF DOOM
Many rappers or Hip Hop acts achieve high levels of acclaim, but few are as polarizing as MF DOOM. The rapper, who was born in London but moved to New York during his childhood, eventually settling on Long Island, has a number of monikers. He started as Zev Love X from the group KMD in the late 1980s, then took a hiatus from Hip Hop for a few years, re-emerging as MF DOOM in the late 1990s. He would release his debut in 1999, then would release two albums under two separate aliases in 2003 – Viktor Vaughn and King Geedorah. Then, of course, there are his collaborations with other rappers and producers, most notably with legendary west coast producer Madlib under the Madvillain moniker.
DOOM is known for the chrome-plated mask that he wears on his face, protecting his identity, but allowing him to hire "body doubles" for shows at certain times in his career. He is known for his stream-of-consciousness, unorthodox delivery that feature many references to the supernatural, superheroes, and general nerdy banter. He has a low, distinct voice and a relentless multi-syllabic flow that truly sounds unique when compared to any other rapper in the game. DOOM has never had any mainstream exposure, but has established success as one of the most prominent underground or "indie" rappers in the history of Hip Hop. Perhaps due to his success in the underground or perhaps due to his eccentric image, DOOM has received a lot of criticism over the years and has repeatedly been labeled as "overrated".
Zev Love X first appeared on 3rd Bass' 1989 record The Cactus Album, making a very notable appearance on the single "The Gas Face". I mentioned above how DOOM had no mainstream exposure – despite such a prominent underground career, "The Gas Face" was perhaps where he attracted the most attention, as 3rd Bass was a bit of a sensation when they came out. Zev would continue to front KMD into the 1990s, and the group released their first and only album while they were together – 1991's Mr. Hood. Zev's younger brother, DJ Subroc, the group's DJ, would be hit by a car in 1992 and would later die from his injuries, effectively derailing KMD. Further aiding to the group's demise was the cover of the group's upcoming second album, Black Bastards, which showed a depiction of a Sambo figure being lynched. The album was shelved by Elektra Records and would not be released until 2001. DOOM left the rap game for the good part of five years and found himself sleeping on benches between Manhattan and Long Island.
He was re-discovered by east coast 1990s guest extraordinaire MF Grimm in the late 1990s and was quickly picked up by indie label Fondle 'Em Records. In the spring of 1999, Operation: Doomsday was released. The album, which introduced the MF DOOM persona, featured a distinctly abstract sound, both from a production and rapping standpoint (both of which were provided by DOOM, by the way). The album quickly gained steam and became an underground sensation, and was reportedly financed by MF Grimm. The album was driven by the songs "Operation: Greenbacks" and "Gas Drawls", although the entire album was on the same level as the "lead" singles. DOOM's career was off and running.
DOOM was as talented a producer as he was an MC, and decided to release a series of instrumental albums between 2001 and 2005, under the name Metal Fingers. The Special Herbs series showcased some of DOOM's production work, and though the records were rare and didn't receive widespread exposure, they were acclaimed and are sought after today as some of the most unique instrumental Hip Hop. While DOOM would focus on production in the early 2000s, he made a return to the mic in 2003, which led to the release of four extremely important underground Hip Hop albums.
The first two were released under different aliases – June 2003's Take Me to Your Leader by King Geedorah, and September 2003's Vaudeville Villian by Viktor Vaughn. Both were and still are regarded as abstract Hip Hop masterpieces, with unique, dark beats, long-winded samples of movie dialogue, and DOOM's uncanny delivery. Take Me to Your Leader features DOOM in his King Geedorah persona, who was an integral part of the early 2000's supergroup Monsta Island Czars, which featured DOOM/Geedorah and the aforementioned MF Grimm – Grimm makes appearances as Jet Jaguar on the record.
Vaudeville Villian, released under the Viktor Vaughn alias, features zero production from DOOM himself, as he would recruit underground producers such as King Honey and RJD2 for the record. Viktor Vaughn was essentially DOOM under a different name, as the rapping style was much of the same, though the beats were outsourced.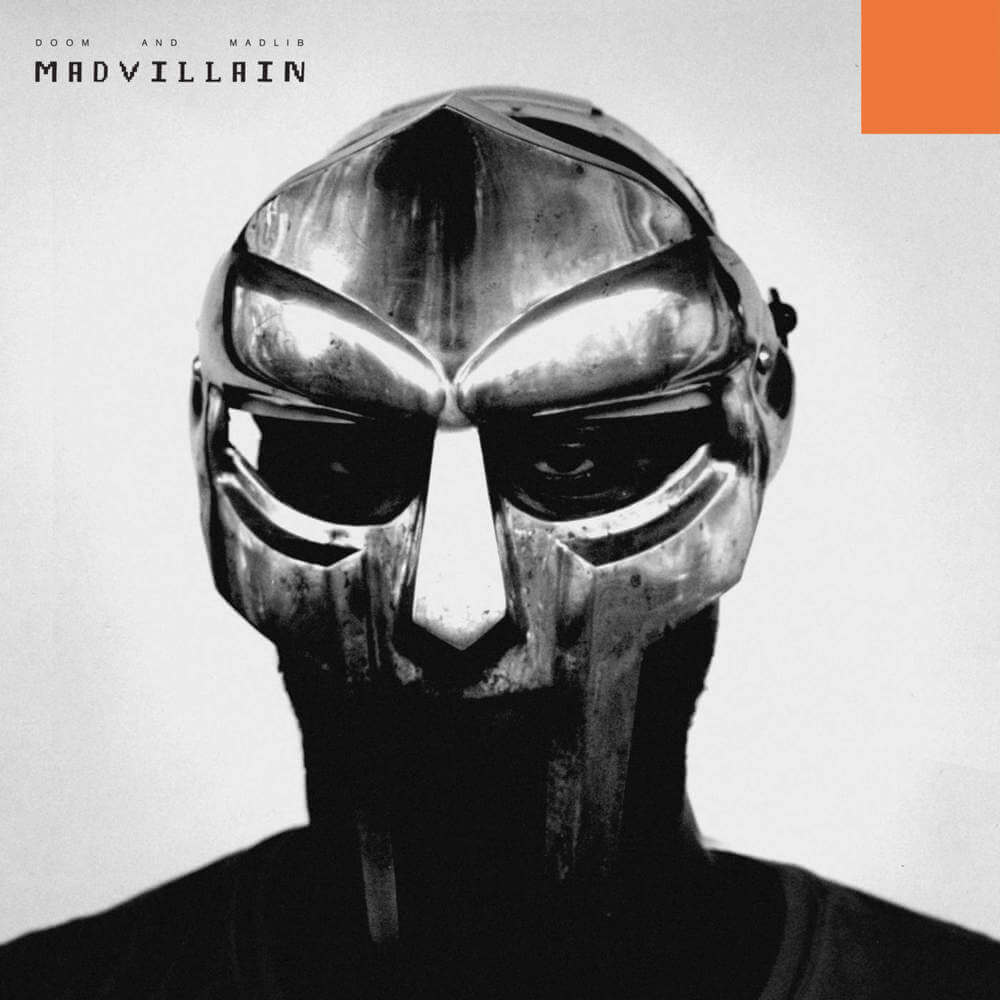 By 2004, DOOM was one of the most sought-after underground artists, and had generated an incredible amount of buzz. The year 2004 would be the most productive for DOOM – or for really any underground Hip Hop artist, ever – as the year saw the releases of two massively influential albums. First up was a collaboration with Madlib, released under the Madvillain name. Madvillainy was released in early 2004, and was instantly acclaimed for its next-level beats from Madlib and what seemed to be an evolution forward in DOOM's delivery – he seemed a bit more focused and his unorthodox style was almost harnessed down to a more efficient delivery by Madlib's beats.
The album's influence was explosive, although the sales were modest. The album received much attention outside of Hip Hop, and was responsible for bringing many non-Hip Hop listeners to the genre. The album was so far out of left field that it was instantly seen as a work of art, and was given a ton of acclaim from unlikely sources such as The New Yorker.
In the wake of Madvillainy, DOOM was perhaps the hottest commodity in Hip Hop's underground. He picked a great time to release the culinary-themed MM..FOOD, a simple anagram of the MF DOOM stage name. The album was mostly produced by DOOM himself, although Madlib and Count Bass D did contribute a track apiece, as did a producer named PNS. MM..FOOD saw an even stranger approach to rapping from DOOM, and equally strange and abstract beats. The album was quickly labeled as yet another underground sensation, and was "led" by the singles "Hoe Cakes" and "Potholders", the latter a collaboration with Tennessee rapper Count Bass D. The album is laden with metaphors to food and beverage, and features many samples from old superhero television episodes, including Spiderman and Superman.
In 2005, DOOM would link up with producer Danger Mouse and release an album that was themed around the Adult Swim network's cartoons. The Mouse and the Mask came out under the DANGERDOOM moniker, and was an underground sales sensation, selling nearly 200,000 copies in five years. Danger Mouse's production was similar to Madlib's, and the sound worked very nicely with DOOM on the mic. Many characters from Adult Swim TV shows appeared on interludes or at the end of tracks on the album, giving it a very abstract taste. Nothing like this had been done before in Hip Hop.
DOOM would scale back after The Mouse and the Mask, but would end up linking up with Wu-Tang's Ghostface Killah, producing tracks on Ghostface's 2006 albums Fishscale and More Fish. The duo informally created the collaborative group DOOMSTARKS, although nothing musically ever really resulted (in 2016 it is rumored that DOOMSTARKS will finally drop their first album). DOOM would remain quiet until 2009, where he released the album Born Like This under the name DOOM. The album was not as well-received as his first two solo records, but included guest appearances by Raekwon, Ghostface Killah, and Slug of the Minneapolis underground group Atmosphere.
DOOM would begin to perform many live shows in 2010, appearing on stage with artists from Ghostface Killah to Gorillaz and trip-hop legends Portishead. DOOM would make random guest appearances throughout the underground scene, and linked up with teenage rapper Bishop Nehru on 2014's collaboration album NehruvianDOOM. DOOM had previously had issues being admitted back into the United States after European touring, and ended up settling in his birthplace in the UK. He would collaborate with artist Jneiro Jarel as part of the project JJ DOOM, and released an album with Juice Crew legend Masta Ace in 2012, MA_DOOM: Son of Yvonne.
While 2004 may have been the most notable year for MF DOOM, he still continues to make an impact on the underground circuit. Furthermore, he has left an incredible legacy on abstract and underground Hip Hop, and is widely considered the most successful underground Hip Hop artist of all-time. He has received a ton of acclaim, but has also received plenty of criticism for his left-field sound and unorthodox delivery. Regardless of what you may think of MF DOOM, it is essential to include him on this list. From his beginnings and relocation to Long Island as a child, to his success with KMD, to a down period, to becoming perhaps the king of underground Hip Hop, DOOM has changed the game and has laid a new blueprint for abstract Hip Hop. DOOM, with his production and rapping skills, showed that it is entirely possible to be completely different and be successful. He re-emerged during a time where mainstream Hip Hop was becoming painfully watered-down, and perhaps unconsciously helped lead the underground movement, which led to plenty of acclaimed artists in the 2000s and beyond. Like him or not, MF DOOM is incredibly talented and unique, and with his Long Island-by-way-of-London roots, undoubtedly belongs on this list.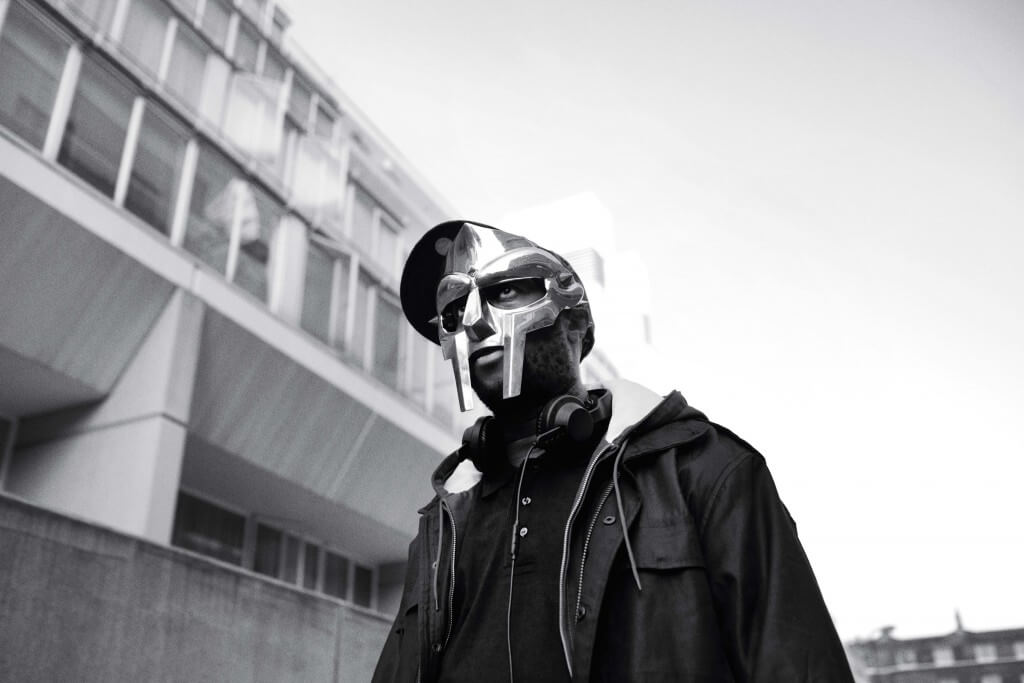 2. Chuck D
Carlton Douglas Ridenhour, better known as Chuck D, is, at the time of this article, 55 years old. He is one of the few rappers to make his first impact in the Hip Hop game after the age of 25, first emerging with political Hip Hop legends Public Enemy. Chuck D was the main MC of Public Enemy, which originally consisted of Chuck, hype-man/MC Flavor Flav, DJ Terminator X, and crew member Professor Griff. The group burst onto the scene in the middle 1980s, and revolutionized Hip Hop music and Hip Hop culture with their emotionally and socially charged lyrics and complex beats, provided mostly by The Bomb Squad at the beginning of their career.
While Flavor Flav was the mainly a hype-man, who did occasionally drop a verse, Chuck D was the main voice of Public Enemy. Chuck and P.E. burst onto the scene in early 1987 with their debut album Yo! Bum Rush the Show, which featured beats that were exceptionally hardcore for the time, along with a general political message. The album featured the songs "Public Enemy No. 1", "Timebomb" and "Miuzi Weights a Ton".
The album was among the first in Hip Hop to feature a generous amount of social and political commentary. The album was released on Rick Rubin's Def Jam Records, and was able to crack the Billboard 200 charts in America, establishing the group as a force that was gaining steam. The album, with its early political tones from Chuck D and Flavor Flav and lush, sample-laden beats by The Bomb Squad, is retrospectively considered a classic, and an excellent debut for a group that would go on to release three more Hip Hop classics in a row.
The first of these three classics was the much-anticipated follow-up to Yo! Bum Rush the Show, 1988's It Takes a Nation of Millions to Hold Us Back. The sophomore effort from P.E. builds on the message from the debut, but takes it to a completely different level. The album also benefitted from evolving production from The Bomb Squad, but the major standout here is Chuck D emerging as a scathing, tell-it-like-it-is, political and social behemoth on the mic.
Chuck drops knowledge on everything from Hip Hop's legitimacy compared to rock music ("Bring the Noise"), to the effects of the 1980s crack epidemic in New York City and other American inner cities ("Night of the Living Baseheads"), to ferocious battle raps ("Rebel Without a Pause") to a tale about a fictional prison escape ("Black Steel in the Hour of Chaos"). "She Watch Channel Zero", which features a sample of the guitar from the song "Angel of Death" by Def Jam thrash metal label-mates Slayer, talks about the evils of being brainwashed by watching too much television and living in a fantasy world. The album was conscious Hip Hop at its finest, but featured what could be considered avant-garde production by The Bomb Squad. Elements of turntablism even appear on "Terminator X To The Edge of Panic". The album was instantly regarded as a classic and today maintains its status as perhaps the quintessential golden age album of all-time.
Like many artists with classic albums, following up to such a classic was going to be a tough task for Public Enemy. But they did it rather nicely on 1990's Fear of a Black Planet. The album featured more of the same from It Takes A Nation of Millions to Hold Us Back, with more political and social commentary being unleashed by Chuck D on classics including "911 is a Joke", which bashed 911 dispatch services, police and fire companies for not arriving to emergency scenes in rough neighborhoods quickly enough (this was apparently a serious problem in New York in the 1980s). "Burn Hollywood Burn" featured Ice Cube and Big Daddy Kane and dealt with the lack of African-American support and promotion in the film industry.
"Who Stole the Soul" was a bit more of an abstract cut lyrically, where Chuck outlines how America had stolen the culture and soul from black people. But the most influential cut off of Fear of a Black Planet is a song that remains perhaps the magnum opus of Public Enemy, "Fight The Power". The song, which also appeared on the 1989 soundtrack to Spike Lee's film Do The Right Thing, featured Chuck D encouraging African-Americans to stand up to corrupt authorities, and to demand racial equality to whites. The song even accused Elvis Presley of being racist, which created plenty of controversy.
As it would turn out, Chuck D and P.E. would have one more influential classic to drop, 1991's Apocalypse 91…The Enemy Strikes Black. The formula was much of the same on this album, as Chuck D touched on the normal political and social issues, including racism, sellout Hip Hop artists, and how malt liquor was contributing to the blight of the ghetto. His delivery was furious as ever, with producer Gary G-Wiz stepping in for the beats, making Apocalypse 91 the first Public Enemy album not produced directly by The Bomb Squad (although lore has it that The Bomb Squad did oversee G-Wiz on the boards through the production process). The album showcased cuts such as "Can't Truss It", "By the Time I Get to Arizona", and "Bring Tha Noize", a remix to 1988's "Bring The Noise", featuring New York City thrash metal titans Anthrax.
In just four years, Chuck D had been the driving force behind what would turn out to be four of Hip Hop's most heralded and celebrated albums. Public Enemy was far from done though, releasing more than ten albums between 1994 and 2015. The most celebrated of these were perhaps 1994's Muse Sick-N-Hour Mess Age and 2007's How You Sell Soul to a Soulless People Who Sold Their Soul???. They averaged about an album every two years, with two full-lengths being released in the year 2006. Chuck D also embarked on a brief solo career, dropping three solo albums between 1996 and 2014.
Chuck D's message has always been the same: stand up to oppressors, racism and inequality. He has always had a knack for random social commentary as well, and has always come from an intelligent, informed yet firm point of view. His rhyme schemes were never anything terribly complex, but his rhymes always managed to come off as well-constructed and thoroughly planned. He was the voice of a generation of Hip Hop, and undoubtedly influenced millions throughout the United States and the world. His influence stretches far and wide, and spans 30 years of Hip Hop history. He is one of the most consistent and outspoken MC's, and paved the way for many other rappers to take a political turn in their music, including Ice Cube, Paris, dead prez, and others. Chuck's music and message was nothing short of revolutionary, as he is one of the first rappers to encourage the oppressed to rise up and let their voice be heard. Simply put, the Roosevelt, New York native is one of Hip Hop's most radiant and special MC's, and continues to put out influential music to this day. The Long Island native will forever live as one of Hip Hop's loudest voices and most consistent artists.
1. Rakim
Some people consider Rakim to be the most skilled MC of all time. Next to rappers like Big Daddy Kane and The Notorious B.I.G., there are very few rappers that have mastered the art of rhyme like the Wyandanch, New York native. Of the all-time greats, Rakim was the first to demonstrate the absolute knowledge of rapping, and was one of the first MC's to use a free-rhythm, multi-syllabic rhyme scheme. He was known for "internal rhyming", where in addition to rhyming the end of each line, he would create a rhyme scheme that would match rhymes within the middle of a bar. He is known for his smooth delivery and calm voice which somehow finds a way to grab the listener by the throat and command respect and attention. His rhyme material doesn't often go past battle raps, love stories and his own religious faith, but it is the way that his rhymes are executed that make Rakim the top Long Island MC of all time.
Rakim first emerged as part of the duo Eric B. & Rakim, which first made noise in the Hip Hop community in 1986 with the song "My Melody". DJ Eric B would produce and scratch on the tracks, while Rakim would contribute to production and focus on rhyming. The duo was signed to up and coming Hip Hop label 4th + Broadway in 1986, and dropped what is often considered one of the best Hip Hop albums of all time in 1987, Paid In Full. The debut featured production and scratching that was way ahead of its time, and it featured Rakim's twisting, twirling, ultra-complex rhyme structures which were simply unlike anything that had been put out to that time.
The album featured all-time classic songs such as "I Ain't No Joke", "My Melody", "Paid In Full", "I Know You Got Soul" and the instrumental "Eric B. Is President", which was co-produced by Marley Marl. The album has been so influential that it is one of the earliest-released Hip Hop albums to reach one million units sold, even though it accomplished this feat in 1995.
Paid In Full was an absolute benchmark that influenced MC's and producers all throughout New York and beyond. Rakim was the first to show exactly how complex rapping could be, and the world had a newfound respect for his skills.
He and Eric B. teamed up again in 1988 to release Follow the Leader, which is also well-regarded as one of the best Hip Hop albums of all-time. The album featured more of the same as the debut, and showcased all-time classic cuts such as "Follow the Leader", the lyrically-scorching "Microphone Fiend", "Put Your Hands Together" and "No Competition".
The album built off of the reputation that was cemented on Paid In Full, and the album quickly sold half a million copies in the United States. The production kept advancing and Rakim kept evolving as an MC, showing a furious hunger that was perhaps only paralleled by Chuck D and Big Daddy Kane in 1988.
The duo would release Let the Rhythm Hit 'Em in the summer of 1990, and the formula remained unchanged. The world was a bit more accustomed to high-level lyrical skill and quality beat production by this point, so the album was a bit less revolutionary as the group's first two. Regardless, the album features more of Rakim's highest-caliber lyrical abilities, including "Let the Rhythm Hit 'Em", "No Omega", "Run for Cover" and "Mahogany", the first of a few "love songs" Rakim would go on to do in his career.
Eric B. and Rakim had one more album in them, 1992's Don't Sweat the Technique, which performed about as well critically and sales-wise as Let the Rhythm Hit 'Em", and featured cuts such as "Know the Ledge", "Teach the Children" and the furious "Casualties of War". Shortly after the album's release, Eric B. and Rakim got into a financial dispute stemming from contract disagreements, and would go on to split up, giving Rakim a new opportunity as a solo artist.
However, there were a few contractual and legal issues that kept Rakim from releasing an album right away. Rakim would remain rather quiet during the mid-1990s, making a guest appearance here and there. He would overcome his legal issues by 1997, and dropped his solo debut, the excellent The 18th Letter in November of that year. The album is a showcase of Rakim's talent, which didn't suffer at all during his hiatus from the game. The album came with a ton of anticipation, and debuted at #4 on the Billboard 200 charts in the United States, easily reaching half a million copies sold by 1998. The album featured production from legends such as DJ Premier and Pete Rock, and showed Rakim returning to his old form, kicking his patented complex battle raps with a touch of introspective consciousness. The album was widely praised, and Rakim had re-established himself as a solo artist. Songs such as "It's Been a Long Time", "Guess Who's Back" and "The Saga Begins" drove the album to success.
1999 would see the release of The Master, which would end up as Rakim's last album for nearly a decade. The album didn't quite do as well commercially and other than featuring a couple of strong DJ Premier beats, suffered from weaker production, though Rakim's skill remained. The album charted modestly, but the general consensus was that The Master was a step down from The 18th Letter. Rakim seemed to sense this and took a break from Hip Hop for a while, re-emerging in 2009 for his final studio album to date, The Seventh Seal, which did not see much commercial or critical acclaim either, despite the normal high level of lyrical quality.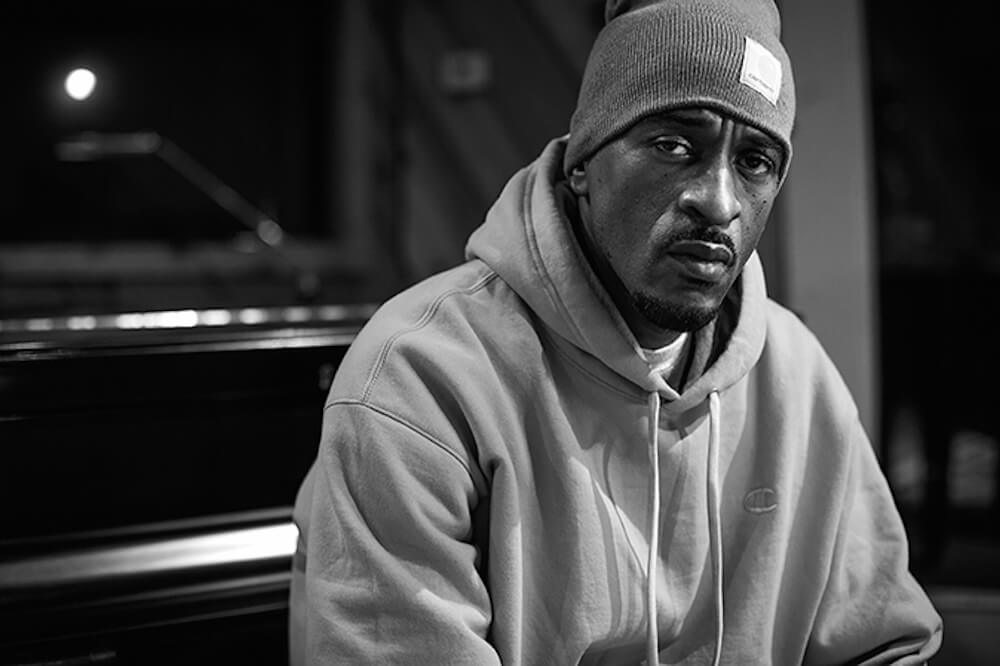 Though his career has been quiet of late, Rakim more than left his mark on the art of rhyming, and showed MC's that being technical was an acceptable, coveted sound. It is hard to believe that Rakim didn't influence greats like Big Daddy Kane, Nas and The Notorious B.I.G. with his ground-breaking rhyme schemes. He was the first rapper to really take rhyming to a stratospheric level, and single-handedly helped evolve the art of rapping over the course of two revolutionary albums at the beginning of his career. His staying power with Eric B. through 1992 and then his re-emergence in the late 1990s with at least one classic release showed the world that he could transcend into another era of Hip Hop, which is something that most MC's – even most of the best MC's – have trouble doing.
But Rakim's early contributions to Hip Hop are his most celebrated and most impressive. He was a trailblazer from a rapping standpoint, and was incredibly technical from the start, showing just what was capable with a pen, pad and microphone. He influenced the next generation of skilled MC's, which is arguably the generation with the highest per capita number of highly-skilled rappers. He set the standard and took the competition of the Hip Hop game seriously. He was not a party MC or a political pioneer; he was a battle rapper with a world's worth of a pride in his brain. He showed the love and passion for his craft like nobody before or after him, and has shown even in the new millennium that he's still a force to be reckoned with. Rakim didn't need guest features or R&B hooks in his most influential days – he took the reins of his work with Eric B. and turned it into some of the most influential and pioneering music – Hip Hop or otherwise – of all-time. Rakim is undoubtedly the number one rapper to originate from Long Island, and is arguably the best MC in Hip Hop history.
Honorable Mentions
Aesop Rock
R.A. the Rugged Man
Flavor Flav
Lloyd Banks
Freddie Foxxx
Roc Marciano
Busta Rhymes (born in Brooklyn, raised in Uniondale, LI)
Charlie Brown
Dinco D
Prodigy from Mobb Deep (included on Queens list, but originating in Hempstead, LI)
Craig Mack
Goretex
Note: De La Soul were based as a group on Long Island, but it seems as if at least two if not all three of the MC's originated from New York City