Griselda has been dominating the Hip Hop game lately – building on the 'mafioso' type of Hip Hop Roc Marciano (re)pioneered, Roc Marci being the one who pretty much paved the way and made the lane Griselda is occupying currently. Griselda is hugely influential now, responsible for spawning a host of artists who adopted or build on Griselda's style of neo-boom-bap – with its dirty, minimalistic beats, and its street rhymes. If you can't enough of the sounds of Griselda, or if you're one of those who love the Griselda beats and aesthetics but who can't get past Westside Gunn's voice and ad-libs, this here selection should whet your appetite. Griselda's influence is evident on all the albums presented here, in one way or another.
Also read: The Best Hip Hop Albums Of 2020
Boldy James & The Alchemist - The Price Of Tea In China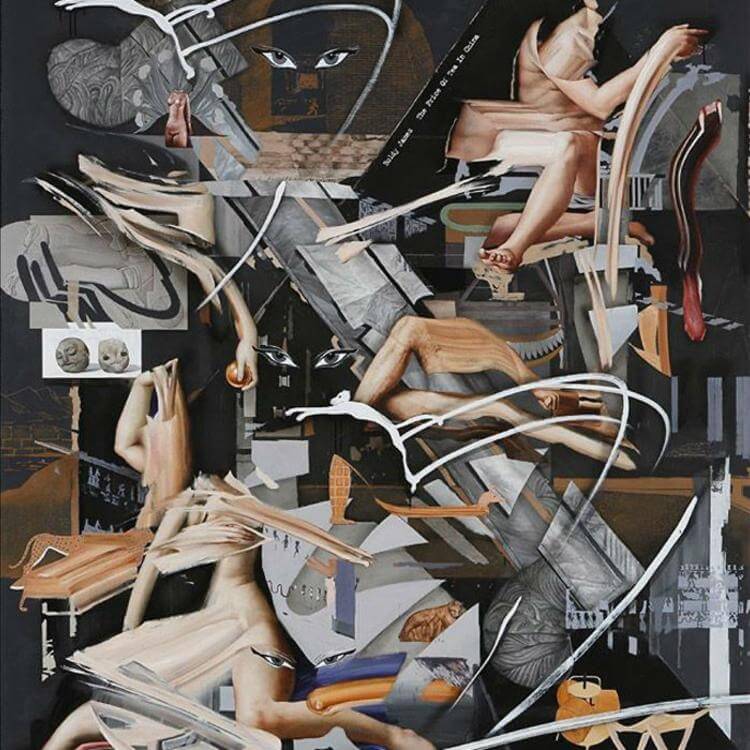 Following their supremely underrated debut collaboration My 1st Chemistry Set (2013), Detroit emcee Boldy James and top-tier producer The Alchemist team up again for the long-awaited The Price Of Tea In China, their second collaborative full-length project. Like My 1st Chemistry Set, The Price Of Tea In China delivers on all fronts. Their Boldface EP from late 2019 proved to be a great appetizer for this project – we get powerful Detroit style lyrics from Boldy James and elegantly understated boom-bap beats from The Alchemist, and the synergy between the two is as tangible as ever.
The work and attention that went into the making of The Price Of Tea In China is evident. The album holds 12 tracks, all masterfully produced and expertly sequenced, with just the right amount of features. Lots of artists today tend to clutter their projects with guests, on The Price Of Tea In China Boldy James avoided that trap and went the exact right route. Only 4 of the 12 tracks feature guest appearances, and the guests Boldy James recruited – Freddie Gibbs, Benny The Butcher, Vince Staples, and Evidence – all are A-listers who add their own distinct flavor to the album. Boldy James' pen game remains razor-sharp, and The Alchemist's excellent soundscapes are perfectly suited for Boldy's lyrical finesse. In this day and age of short hype circles, The Price Of Tea In China is one of the exceptions – an album that will prove to have staying power.
ANKHLEJOHN - The Face Of Jason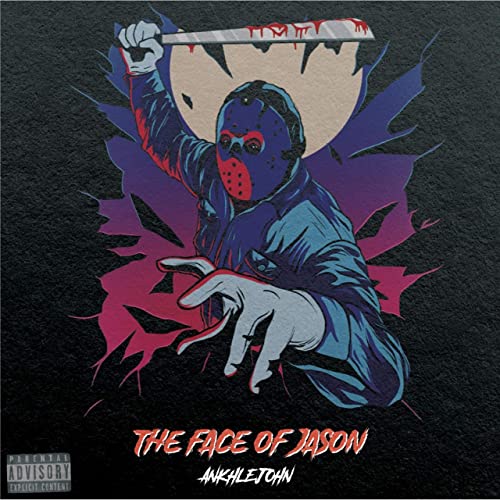 ANKHLEJOHN has been very prolific with a slew of LP and EP releases since his debut in 2017, some better than others of course, but overall his output has been pretty consistent. Even so, The Face Of Jason is one of his better projects – second only to Van Ghost (2018), his best work up to now.
So, in 2020 we have two distinctly different brands of boom-bap flooding the market: the more traditional, 90s-centric kind, and The Face Of Jason kind of neo-boom-bap with dark, dirty, and dusty instrumentals. There are A LOT of albums similar to The Face Of Jason out right now, but few as good (only Boldy James' The Price Of Tea in China is in the same league). The Face Of Jason is much better than West Side Gunn's Pray For Paris for instance, the album that can be kind of considered this year's standard for this niche – when it comes to popularity at least.
ANKHLEJOHN's lyrics are fun and interesting, with clever and crazy punchlines all the way through. And even if he sometimes does the same kind of gun adlibs most of these neo-boom-bap guys are using now, ANKHLEJOHN is much more subtle about it than WSG and most of his copycats are – this album has everything we love about Griselda without everything we don't. Lots of replay value here, The Face Of Jason is a keeper.
The Musalini - Return Of The Oro
The Return of The Oro is Bronx emcee The Musalini's third release of the year and his first proper full-length of 2020. The Return Of The Oro is a totally satisfying listen, one that should appeal to those who dig the music from the likes of Roc Marciano and Westside Gunn. There's a lot of artists out there right now trying to ride the Roc Marci/Griselda style wave, resulting in a slew of generic neo-boom-bap coke-rap releases, with the same kind of minimalistic beats and the same kind of cliched tough-guy crime rhymes.
The Return Of The Oro fits the Roc Marci/Griselda mold but definitely stands out from the crowd. The Musalini has more flair than most others, and the beats on this project really fit his style. There are a lot of features (by relative unknows like Izzy Hott, O Finess, Putwork, Ransom, Emilio Craig, Risktaker P, G4 Jag, Q Stilla, and Rasheed Chappell) and a whole bunch of producers responsible for the instrumentals on The Return Of The Oro, but despite all the different people involved somehow this project sounds entirely cohesive. The Musalini's lyrics will not go and win him a Pulitzer, but it's all entertaining enough to hold attention for 45 minutes.
All in all, The Return Of The Oro is a fine addition to what's on offer in this niche of Hip Hop. And that cover art is just GREAT.
Killy Shoot & Onaje Jordan - Heavy Math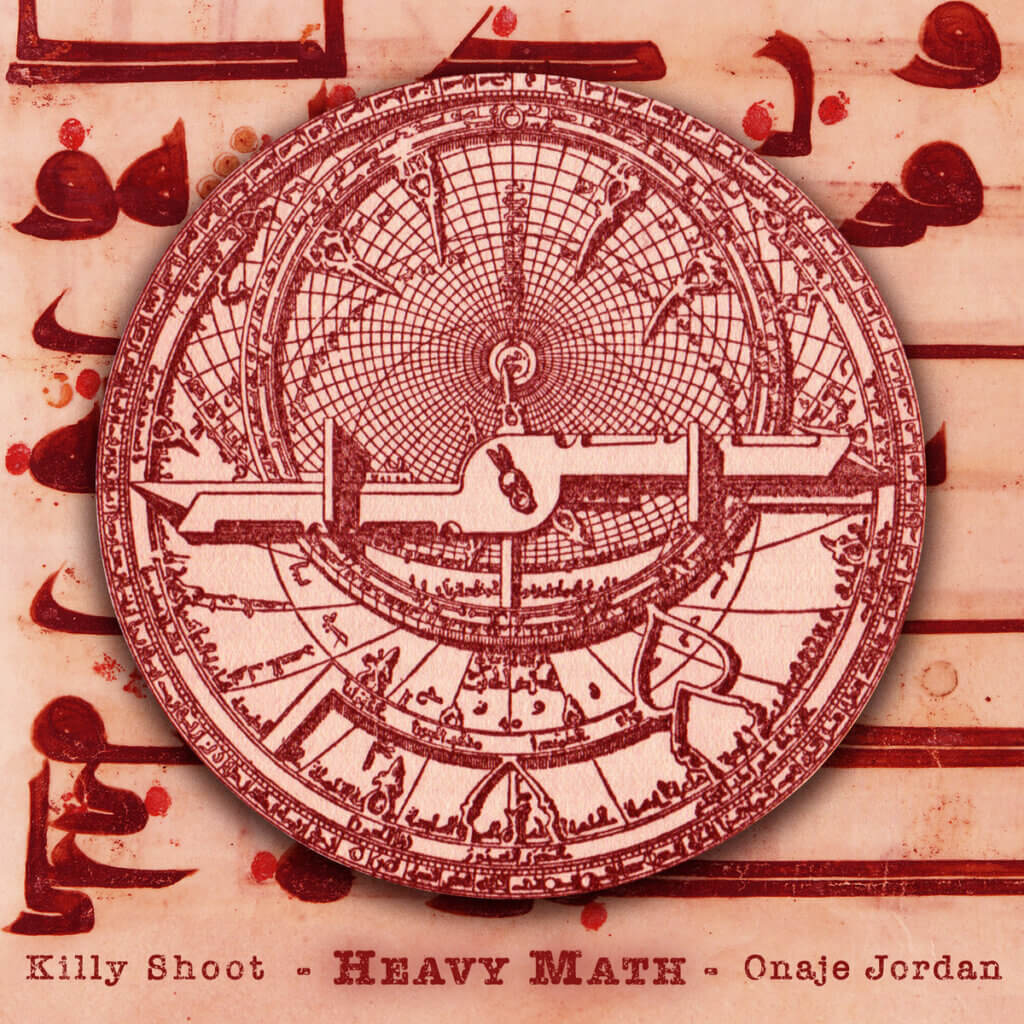 Killy Shoot and Onaje Jordan from the Hometeam collective teamed up for this collaborative effort. Killy Shoot comes with hard street rhymes, over cinematic instrumentals crafted by Onaje Jordan. Heavy Math is another one of those releases obviously inspired by the sound and aesthetics of Griselda, with the same brand of street rhymes and dark, minimalistic production – this is one of the better albums of its kind. Killy Shoot is an above-average emcee and contributions from General Back Pain, Chuck Chan, Lupus Dei, DNTE, and Muggz on Drugs add some extra flavor. Nice.
Ray Swoope - Thou Shall Not Kill
A nice surprise, this one. Thou Shall Not Kill is the debut solo release from Chicago artist Ray Swoope. Ray Swoope has a dope syncopated flow and his lyrical content is worth listening to, offering an unfiltered look at life on the streets. The production on Thou Shall Not Kill is on par too, with a varied selection of instrumentals consisting of hard-hitting drum loops and interesting samples, with some good old-fashioned scratching here and there as well.
There's a lot of genericness in today's oversaturated Hip Hop market, but Thou Shall Not Kill definitely is not one of those thirteen a dozen releases. Ray Swoope is way better than the average emcee, and his musical backdrops have enough uniqueness about them to set this project apart from the crowd. Check out Thou Shall Not Kill, you will not regret it.
Ty Farris - No Cosign Just Cocaine 3
Coming up in Detroit's cutthroat and competitive battle scene Ty Farris was fast to gain respect and notoriety for his sharp lyrics and clever wordplay. No Cosign Just Cocaine 3 is the third part in Farris' "No Cosign Just Cocaine" series, a perfect blend of parts 1 and 2 – the storytelling and introspective songs from NCJC1 combined with the witty and aggressive bars of NCJC2. No Cosign Just Cocaine 3 features guest appearances from Eto, Flee Lord, M.A.V., and Eddie Kaine, and production from Bozack Morris, The Standouts, Mr. Authentic, Stu Bangas, Vinyl Villain, Sebb Bash, Dirty Diggs, MichaelAngelo, Trox, and J Bansky.
Ty Farris doesn't reinvent the wheel with No Cosign Just Cocaine 3, but the Detroit rap-vet has the skill and confidence to elevate a project like this above the average Hip Hop release. The beats are dope, the lyrics are on point – No Cosign Just Cocaine 3 is a must-listen if smooth neo-boom-bap is your brand of Hip Hop.
Henny L.O. & Ohbliv - Sages
Richmond, Virginia based rapper Henny L.O. continues to raise his profile with his second solid release of the year. Sages may not be quite as good as Henry L.O.'s Battle Scar Decorated collaboration with Monday Night from earlier in the year, but it's plenty enjoyable nonetheless. Ohbliv is a quality producer who comes through with a selection of atmospheric instrumentals, and Henry L.O.'s bars entertain. There are a couple of good features too, most notably by Ankhlejohn and Fly Anakin.
Eto - The Beauty Of It
Eto has been extremely prolific in recent years, dropping EP after mini-project after mixtape – most of them with a playing time of 30 minutes or less – keeping up with the trend that has artists release short projects as frequently as possible to stay in the public's eye continuously. The Beauty Of It, at 40 minutes, can be considered his first proper full-length in a long time, and it's his best project since 2018's Hells Roof (with DJ Muggs).
With features from Willie the Kid, Rome Streetz, Vinnie Paz, Goretex, Ill Bill, Sha Hef, Flee Lord, Grafh, Jai Black, Watts, Nyticka Hemingway and production from The Alchemist, Daringer, DJ Green Lantern, Large Professor, Marco Polo, V-Don, and Statik Selektah (among others), The Beauty Of It is a well-rounded project in the best Griselda tradition.
The Beauty Of It is in the same lane as Westside Gunn's Pray For Paris, but better. Despite the fact that every track was produced by a different producer, the album sounds entirely cohesive. The Beauty Of It is one of this year's best albums in the neo-boom-bap / noir niche, together with Boldy James' The Price Of Tea In China and ANKHLEJOHN's The Face Of Jason.
Iron Wigs - Your Birthday's Cancelled
Chicago emcees Vic Spencer and Verbal Kent joined forces with UK's Sonnyjim (who also produced the entire album) to form Iron Wigs. A surprising collaboration taking into account the very different things the three have done in the past, but on Your Birthday's Cancelled they showcase undeniable chemistry.
Your Birthday's Cancelled offers a potent blend of smooth, jazzy vibes, and the noir neo-boom-bap sounds popularized by the likes of Griselda and Roc Marciano. Roc Marci actually shows up as a guest vocalist on this project, together with CRIMEAPPLE and Quelle Chris. "Bally Animals & Rugbys", the track with Roc Marci, is one of the standouts, along with cuts like "A Lot Of Money", "Purple Alien", "Problematic" (with CRIMEAPPLE), "Unagi", and "No Reservations" (with Quelle Chris).
Vic Spencer, Verbal Kent, and Sonnyjim play off each other well, the guests add extra flavor and Sonnyjim's instrumentals are consistently good. Your Birthday's Cancelled is a dope album.