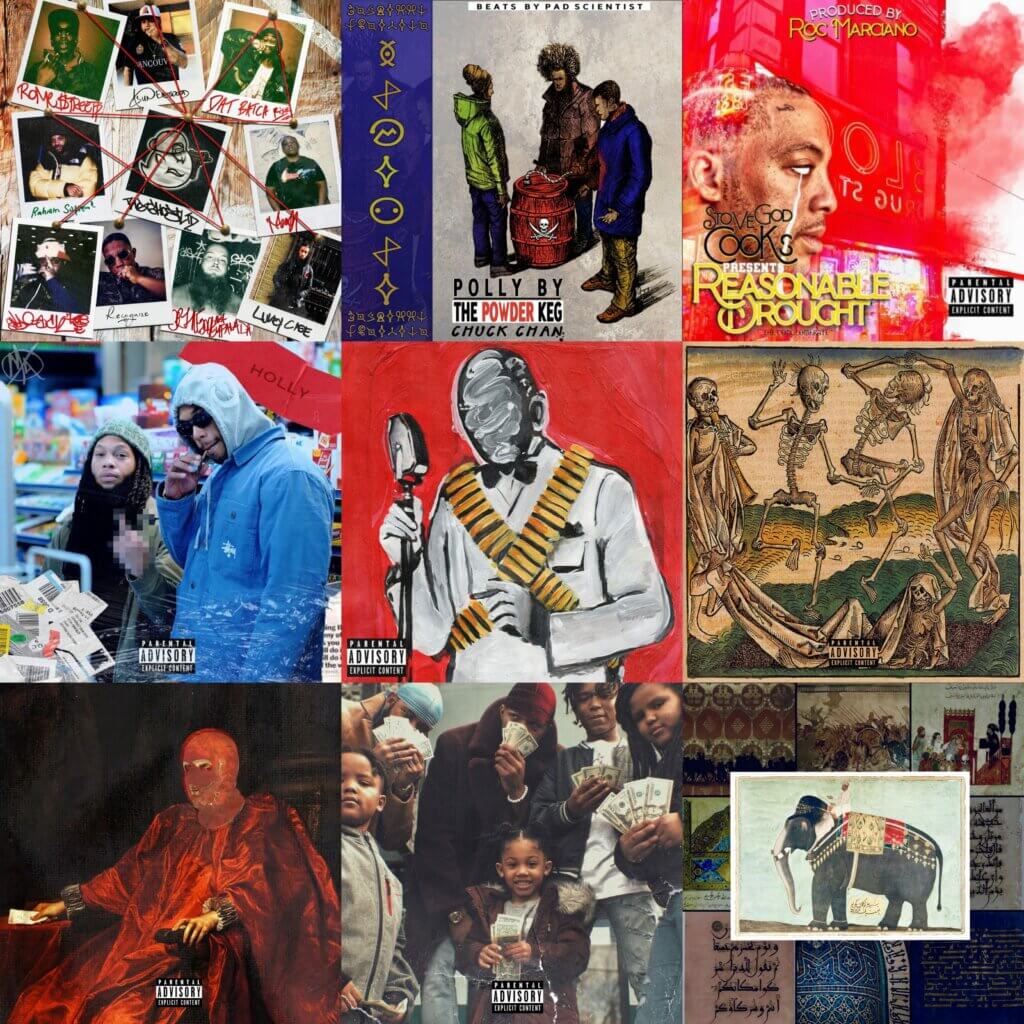 Griselda has been dominating the Hip Hop game lately – building on the 'mafioso' type of Hip Hop Roc Marciano (re)pioneered, Roc Marci being the one who pretty much paved the way and made the lane Griselda is occupying currently. Griselda is hugely influential now, responsible for spawning a host of artists who adopted or build on Griselda's style of neo-boom-bap – with its dirty, minimalistic beats, and its street rhymes. If you can't enough of the sounds of Griselda, or if you're one of those who love the Griselda beats and aesthetics but who can't get past Westside Gunn's voice and ad-libs, this here selection should whet your appetite. Griselda's influence is evident on all the albums presented here, in one way or another.
Also read: The Best Hip Hop Albums Of 2020
Big Ghost Ltd - Carpe Noctem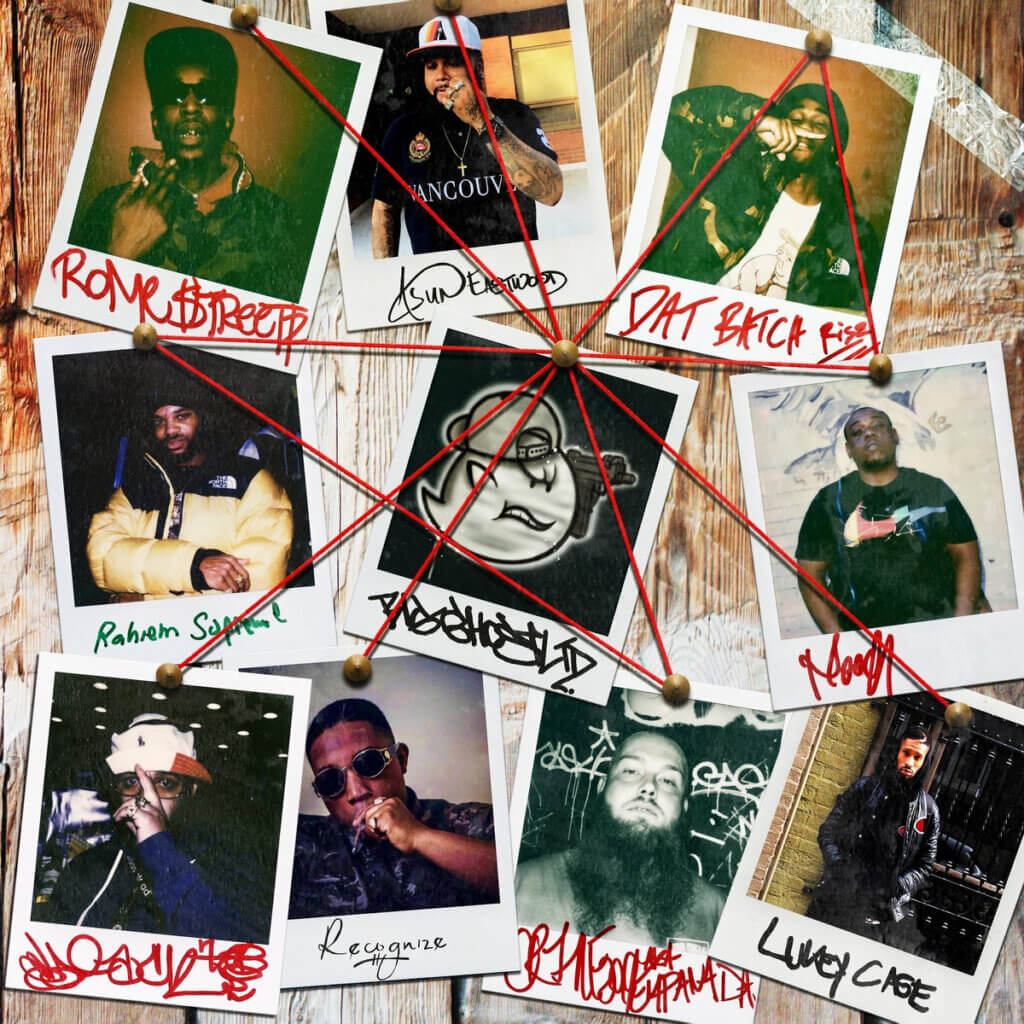 Big Ghost Ltd. is an anonymous online personality/beatmaker, who started making a name for himself in the early 2010s as a blogger, and as a beatmaker since 2015. Following a couple of dope singles, Big Ghost dropped his debut full-length Carpe Noctem on January 10th, 2020, with raps from a roster of talented underground emcees like Rome Streetz, Estee Nack, Rigz, Mooch, Rahiem Supreme, Recognize Ali, Asun Eastwood, Crimeapple, Lukey Cage, and Ty Farris.
Griselda's influence on the game is evident on this project: the beats are as gritty and atmospheric, and some of the emcees here copy the unfortunate trend Griselda head honcho Westside Gunn started, using the same kind of adlibs WSG made his gimmick. Grown men making gunshot sounds with their mouth [sigh], oh well. But despite this minor irritant, Carpe Noctem is GREAT. The single "Gladiator School" is an obvious standout, but the whole album is fire. With Carpe Noctem Big Ghost Ltd. delivers on the promise he showed with his recent production work for artists like Ghostface Killah, Vic Spencer, Crimeapple, and Hus Kingpin – and no doubt we can expect more heat from him in the years to come.
Chuck Chan & Pad Scientist - Polly By The Powder Keg
Pad Scientist is a producer from Maine, one to watch. For Polly By The Powder Keg, he teamed up with rapper Chuck Chan (who also took care of the cuts and scratches on the album, as well as the mixing and the mastering). Polly By The Powder Keg is a pretty good project, in fact, it's up there with the best of recent underground Hip Hop releases of its kind. Those with a taste for lo-fi, dirty, atmospheric beats laced with dope wordplay by Chuck Chan and a roster of talented guests emcees should not hesitate to go check this one out.
Stove God Cook$ & Roc Marciano - Reasonable Drought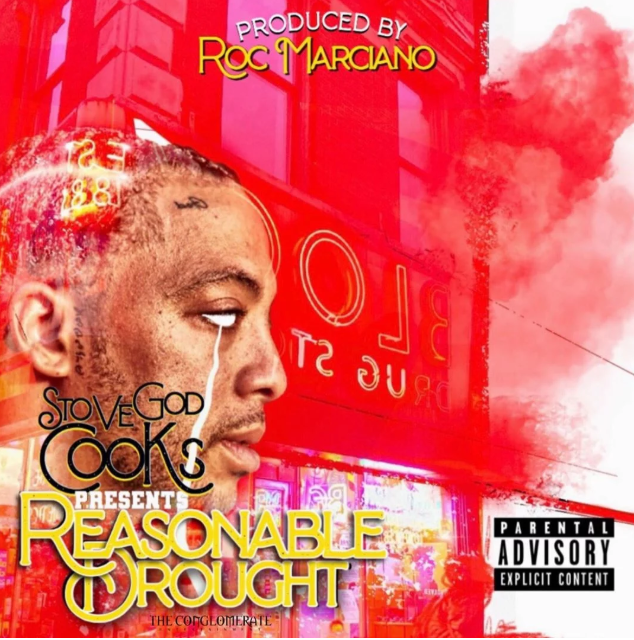 Syracuse rapper Stove God Crooks' debut LP Reasonable Drought is produced entirely by Roc Marciano – whose name is featured prominently here of course, as it's a mark of quality which will draw listeners to Stove God Cooks he might have not had without Roc Marci's involvement. Roc Marci re-pioneered and rejuvenated the 'mafioso' subgenre: tough-guy coke-rap street rhymes over dirty minimalistic beats. Griselda helped make this sound a whole new subgenre of itself, so now we get a whole bunch of the same kind of projects by different artists. Stove God Cooks is a fine emcee, copycatting Westside Gunn's whiny delivery and adlibs here and there, but thankfully not overmuch. The subject matter here fits the genre mold exactly: tough-guy coke-rap street rhymes is what's to be expected and tough-guy coke-rap street rhymes is what we get. It's Roc Marci's beats that steal the show though, it's the instrumentals that elevate Reasonable Drought a few pegs above average.
Monday Night & Henny L.O. - Battle Scar Decorated
Henny L.O. (1/11 of Mutant Academy) teams up with fellow Richmond, Virginia emcee Monday Night for Battle Scar Decorated. There are a lot of albums with this kind of neo-boom-bap sound around these days, Battle Scar Decorated is part of the upper echelon of its kind. Monday Night & Henny L.O. prove to have great chemistry, trading bars over a fine selection of dirty, minimalistic beats – don't sleep on Battle Scar Decorated.
Estee Nack & Superior - BALADAS
This is a great little project from one of the finest underground emcees out there. At this point, the Griselda flavor can get kind of generic because of the oversupply of it, but BALADAS is at the top end of the market in that regard. Tragic Allies member Estee Nack is a better emcee than most, and German producer Superior's gritty production is different and authentic enough to stand out. With guest spots by other top spitters like Eto, Daniel Son, and Recognize Ali, BALADAS is one of 2020's finest releases of its kind. The biggest complaint (as so often in this era of short attention spans) is that the album is too short at 34 minutes but OK – let's count it as quality over quantity. Lastly – cover art counts too, and this here is dope as f.
All Hail Y.T. & GeneralBackPain - Classic Villains
Classic Villains is prolific Delaware-based emcee All Hail Y.T. 's second project, coming on the heels of his collaboration with Tone Beatz, The Spoils Of Babylon. The Spoils Of Babylon is a thoroughly enjoyable project, Classic Villains is even better. For Classic Villains, All Hail Y.T. teamed up with up and coming Inglewood emcee GeneralBackPain. With production from Chop The Head, Ecto-84, HobGoblin, Jig In The Basement, Pad Scientist, Tars One, and Tone Beatz, and vocal contributions from Killy Shoot, Chris Skillz, and Chuck Chan, Classic Villains is a short but dope presentation of neo-boom-bap at it's finest.
Observe Since 98 - Royaume Du Sauvage
Observe since 98 is a producer and the founder of underground rap label Loretta Records. He originally recorded as an MC in the late '90s and early 2000s but retired and left the scene in 2002. He reemerged as a producer and revived the label in 2016. This is the third and final installment in his "Savage" series. Royaume Du Sauvage holds 15 tracks, featuring rapping by underground emcees like Hus Kingpin, Elcamino, Tha God Fahim, Smoovth, G4jag, Mooch, Vic Spencer, Jay Nice, Lucky Seven, Haze, Sully Nomad, Lord Juco, Cousin Feo, Snotty, Juga-Naut, Jamil Honesty, John Creasy, Nino Graye, Che Uno, and Unorthodocks.
Royaume Du Sauvage is another one of those releases influenced by the sounds (re)pioneered by the likes of Roc Marciano and Griselda: gritty, atmospheric, lo-fi beats, and hard-ass lyrics. Royaume Du Sauvage is not just a Griselda knock-off though, Observe Since 98 manages to create his own distinctive vibe mainly due to creative sampling all the way through. Those into Griselda and affiliates can't go wrong with Royaume Du Sauvage.
Big Kahuna OG & Monday Night - Thug Tear
Richmond, Virginia going strong. Big Kahuna OG has been responsible for a bunch of dope projects and collaborations in the 2010s, Thug Tear is another solid effort – this time with Monday Night. Both Big Kahuna OG and Monday Night have bars for days, and the beats crafted by Unlucky Bastards and Graymatter are dope as well. At 33 minutes Thug Tear is short and tight, and a little more substance to the tracklist wouldn't have been bad – but despite its brevity, this project is a keeper and an appetizer for more heat to come.
Ca$aBlanca & TITO TheCZAR - The Elephants Who Spoke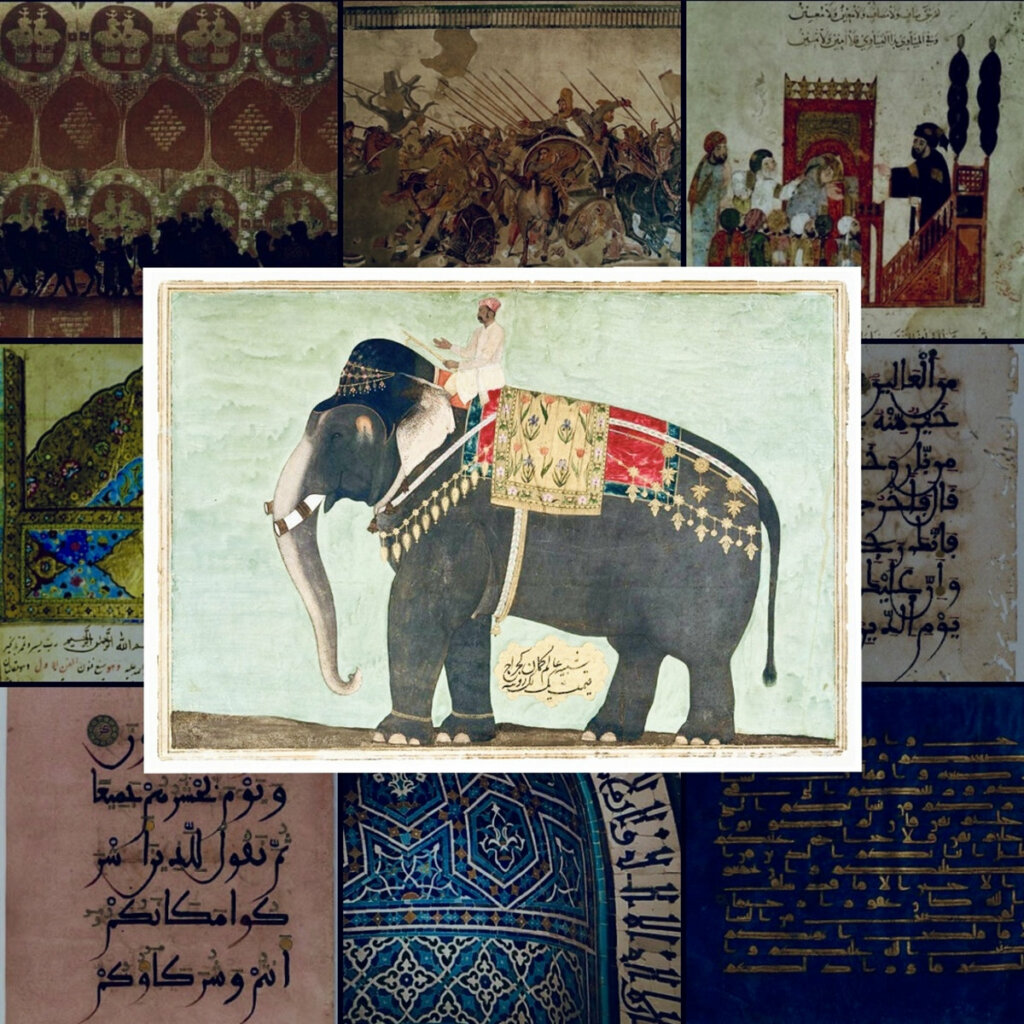 The Elephants Who Spoke by Ca$aBlanca and TITO TheCZAR is yet another one of the slew of projects inspired by the Griselda sounds that are currently flooding the Hip Hop world. Minimalistic, dark, atmospheric beats, combined with street rhymes and the evidently inevitable WSG adlib copycatting. Despite its genericness, The Elephants Who Spoke is one of the better releases of its kind, mainly because of TITO TheCZAR's dope instrumentals.