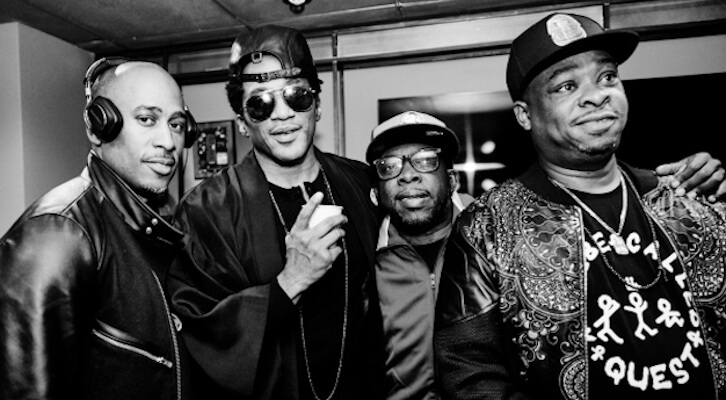 Introduction by @TrueGodImmortal – In Queens, New York, some of the most legendary talent was birthed. From Kool G Rap to LL Cool J to 50 Cent to Mobb Deep to the greatest of them all, Nas, Queens has given us a number of amazing legendary rappers that have shifted the culture in major ways.
One group that stands out above all from Queens is the illustrious collective known as A Tribe Called Quest. Their influence in their heyday was untouchable almost, and to be completely honest, you can still feel their influence today in music. Q-Tip, Phife Dawg, Jarobi, and Ali Shaheed Muhammad made history in their own way, and over the last 30 years, they've taken their rightful place as one of the greatest groups in Hip Hop, and in music period. Today, we look back at the legendary collective and their impact and influence on us all. Let's get into it.
@CherchezLaPorsh – It started back in 1985 with two friends who we would come to know as Q-Tip and Phife Dawg. They were performing and doing demos with Ali Shaheed Muhammad, but wouldn't be officially known as a group until 1988 with the addition of Jarobi White. Just about two years later, the group would debut with their first studio album. Their direct influencers could definitely be seen in fellow Native Tongues members De La Soul, who were very similar to them, but of course, the four members of ATCQ had their own vision and own legacy to create. And they did.
We are all very familiar with their catalog, and True did an incredible article on their entire discography. We know each album had its own concept, its own theme, and its own message. We know that with each release, ATCQ would give us unmatched quality and dope catchy lyrics but what sets them apart from other legends is that while Q-Tip, Phife, Ali Shaheed and Jarobi were doing what they loved and were good at, they knowingly or not became a bridge in Hip Hop with impact beyond what they could have imagined.
By the mid-nineties when some MC's and groups were struggling to find their own trademark/signature, Tribe had almost perfected theirs. While Wu-Tang emerged in 1993 and brought an unheard of underground grit coupled with tales of streets and "gangsters", Tribe had taken another route. They focused on intellect, on soul, on funk and on the mellow delivery of their lyrics.
They fused together sounds and created beats that forged the subgenre of "alternative Hip Hop" and it served as the backdrop to their socially aware and deep philosophical lyrics. They appealed to the older generation just as much as they appealed to the younger ones and for the first time in Hip Hop, there was a bridge to the age gap, the differing and sometimes extreme approaches to the art and of course the incorporation of varying genres in music.
At times, amidst all the talk of their albums, quotable lyrics, and incredible beats, we forget how important A Tribe Called Quest was and still is to Hip Hop. They captured the essence of the Zulu Nation then, made sure to keep the African American community at the forefront of their content, and integrated so many elements of the African culture into their image and music.
Q-Tip and Phife still have the most recognizable voices and any fan of Hip Hop can identify a "Tribe beat" from the first second it drops.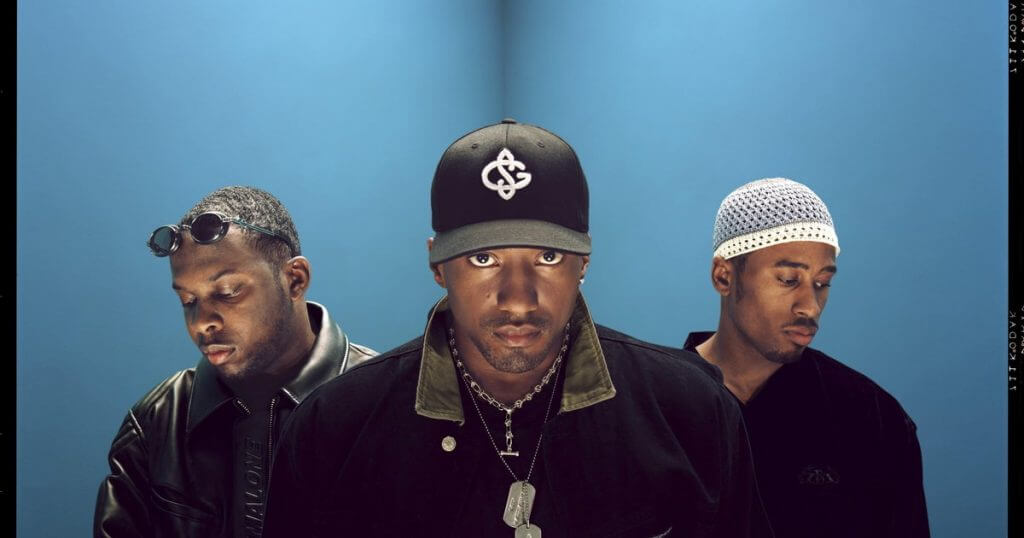 With that said, there is no way we can do this group justice. Since their debut in 1990 to their last collective album in 2016, A Tribe Called Quest was able to remain consistent through the years between The Love Movement and We Got It From Here…Thank You 4 Your Service. Much like back in 1990, they still appeal to old heads and the young kids and everyone in between. It's for these reasons that Tribe will forever be regarded as one the best rap groups of all time and of course be legends of the craft!
@SpeedOnTheBeat – Now I could get up here and spout the same s*** that you already know. They've made classics on top of classics. Phife influenced a lot of people. "Vibrant Thing" was one of the best parody rap songs ever. Without ATCQ introducing Dilla, Busta, and others unto the world, the world would be less beautiful and amazing. And so on.
But, where's the fun in that? That's not vibrant at all.
Instead, I want to talk about my first time with ATCQ. Everyone remembers their first time hearing Tribe. It was about twenty years ago and "Electric Relaxation" was used as the intro for The Wayans Brothers.
I heard this instrumental and I found myself nodding to the jazzy cut. So, naturally, I started asking around/looking on primitive internet sources trying to find out where it was from, as Young SOTB tended to do. So, after a while, I found the source and I popped a bootleg of a bootleg of the track into my boombox (yes, I still had a boombox in the mid-90s; f*** you). It was unlike just about anything I'd heard up to that point musically, blending jazzy interludes with rapid-fire bars and punchlines. I was in rap heaven. I began asking my older cousins for more of this sound and they -against my mom's wishes, weirdly enough – obliged.
Man…when I say it was unlike anything I'd heard up to that point, I'm not bullshitting you. I legitimately was blown away from the vibes and began my own path to musical enlightenment. So, if you ask me "Speed, did Tribe inspire you?," the answer would be yes. Without folks like Tribe, I probably wouldn't have dabbled in production the way I did/have, trying to blend genres as effortlessly as possible. So, thank you to the team and all of their supporters.
@JADBeats – A Tribe Called Quest came right out of Queens and are credited for bringing a different wave to Hip Hop that would be the alternative to what was popular during the booty shaking, mafioso, and gangsta rap scene. Even though we had acts like De La Soul, The Fat Boys & Pharcyde with that positive aspect of music, Q-Tip, Phife, Ali, and Jarobi White did it the best with their infectious jazzy beats, hooks and rhymes that connected to the world. Tip captivated us with his laid back conscious rhymes and Phife captivated us with his funny in your face one-liners. They transcended the sound and are responsible for the "backpack" era that happened years later with acts like Dilated Peoples, Kanye West, Lupe Fiasco, Slum Village.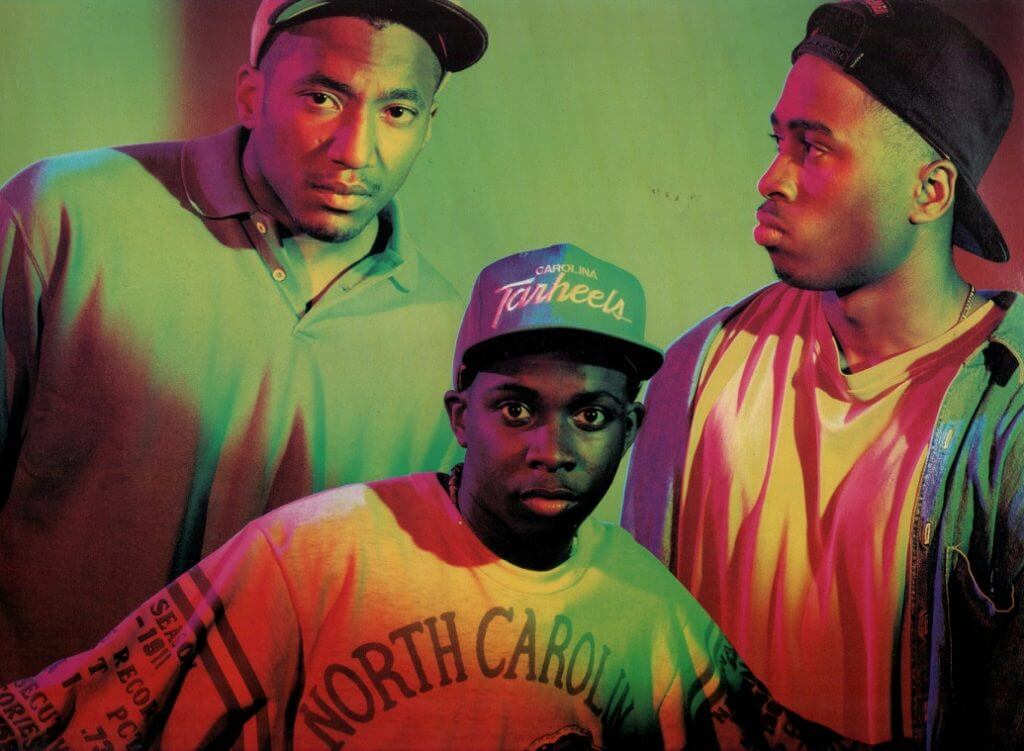 I heard them here and there from older people playing them, but I really paid attention to them once I saw the video for "Scenario" on Rap City. The beat was crazy, you couldn't just nod your head to it, your whole torso was rocking along with it. Plus, who could forget Busta Rhymes and his unforgettable verse at the end, which would become one of the most popular in history amongst crowds and launch his solo career. The Low End Theory album is probably the most cohesive album I've ever heard. It's that album you can put on anywhere, at any place and just vibe to the music from start to finish with no skips. Many hail that album as one of if not the best Hip Hop album ever and I can't even argue against it.
Their 3rd album Midnight Marauders was spectacular to me. It's hard to choose between the two but I'd say this album because it was just as cohesive, a little bit edgier and has "Award Tour" and my favorite, "Electric Relaxation".
Beats, Rhymes and Life and The Love Movement were the next 2 albums released before their departure from one another and they went out on top. These were very good albums with 2 of my favorite songs from each project in "1nce Again" and "Steppin It Up" featuring Busta and Redman, where everyone on the song went in.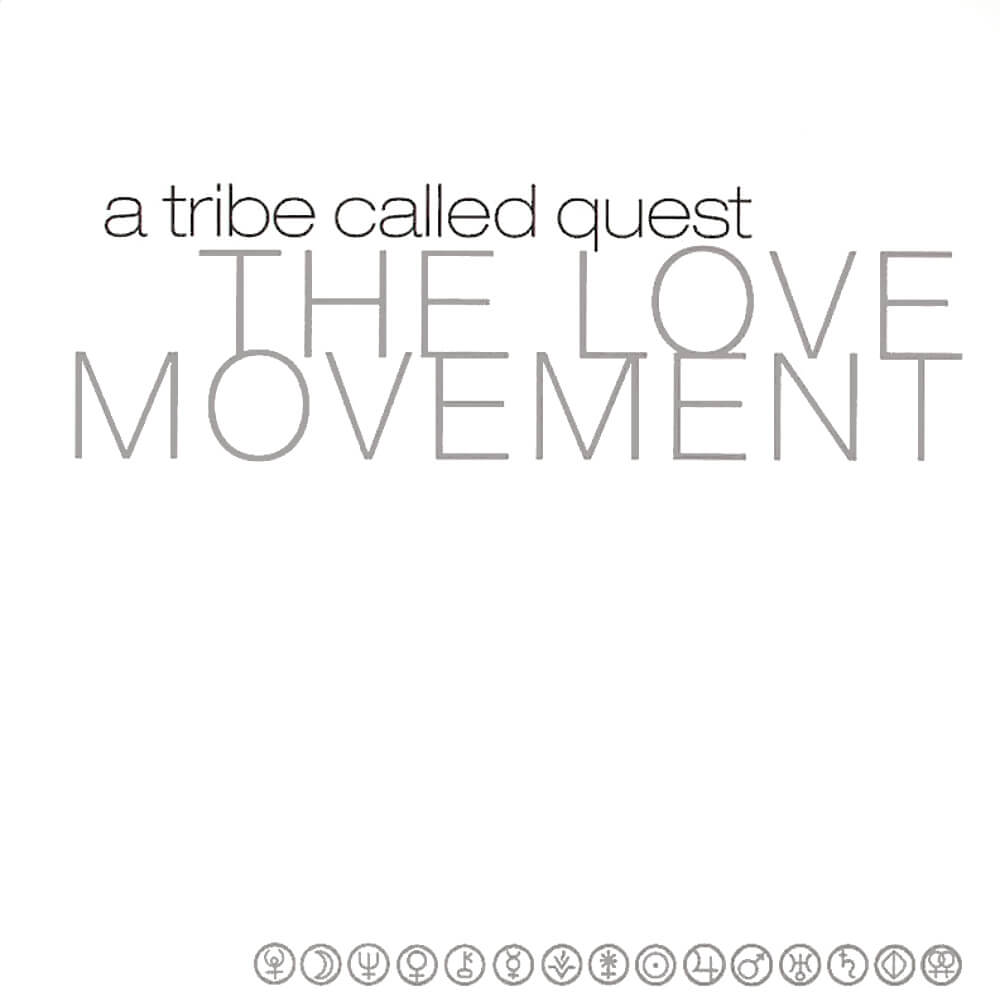 With We Got It From Here…Thank You For Your Service, being their last, it was a dope album and a great send off for the late great Phife Dawg aka the "Five Foot Assassin". Unlike other groups, they never really got away from the sound fans loved them for. They always kept the sound they were known for throughout their 90s run and managed to still make it sound amazing and fresh.
A Tribe Called Quest is the smoothest, grooviest, and jazziest sounding collective in Hip Hop history kicking funky rhymes with dope flows, which makes them a top 5 group of all time.
Outro by @TrueGodImmortal – For me, Tribe was such an influence not only on me as an artist, but in general. There's a reason why to this day, I still don't mind wearing Tribe memorabilia or merchandise. I still own a great Low End Theory shirt, and I still play their first three albums regularly. Their jazz influenced production has always stuck out to me and became very important to me as I went along in my musical career as well. Infusing jazz elements and everyday lyrics with humor and honesty is one of the greatest things that Tribe did and it struck me in a way that is hard to explain. They were the template for another legendary group and favorite group of mine, Little Brother, and they helped to pave the way for artists like Outkast, Slum Village, Common, and so many more.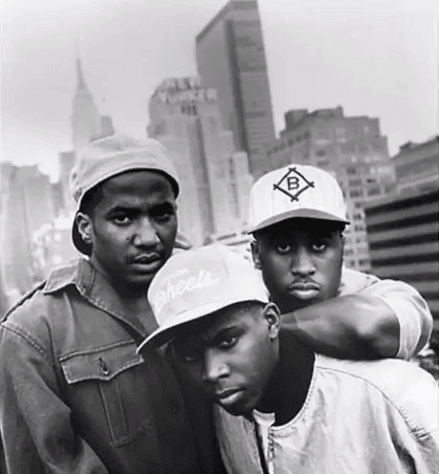 A Tribe Called Quest is a top 5 rap group of all time, and depending on your criteria, they might just be the greatest. My final thought on this group has to come from an album that isn't really seen as one of their best, but it was an important album to me.
Beats, Rhymes, and Life wasn't seen as a classic to many, but for me, it was. Sure, the production didn't feel as live as before, and their lyrics seemed a bit darker, but that's what progression and life can do to you. I loved the album personally, and while I would take their first three over this one, this album holds a special place for me as a Hip Hop fan and listener. Amidst the tracks like "Phony Rappers", "Mind Hop", "Motivators" and more, one song still personally hits me to this day and it's the hit single "Stressed Out". The song remains one of my favorites from the group, not because it's their personal best, but because it's been honestly one of the most relatable Hip Hop songs, even with its simplicity.
Still, with that song, they really hit the nail on the head perfectly. That's the beauty of Tribe. They have something for you to relate to every time, whether it's in their youthful expressions during the early 90s or as elder statesmen on their last album, the magnificent 2016 release We Got It From Here…Thank You For Your Service.
Tribe never disappoints and they don't have a wack album in their catalog at all. A Tribe Called Quest is easily one of the best groups in Hip Hop history and they are personally my favorite. They'll forever be legends. – DAR