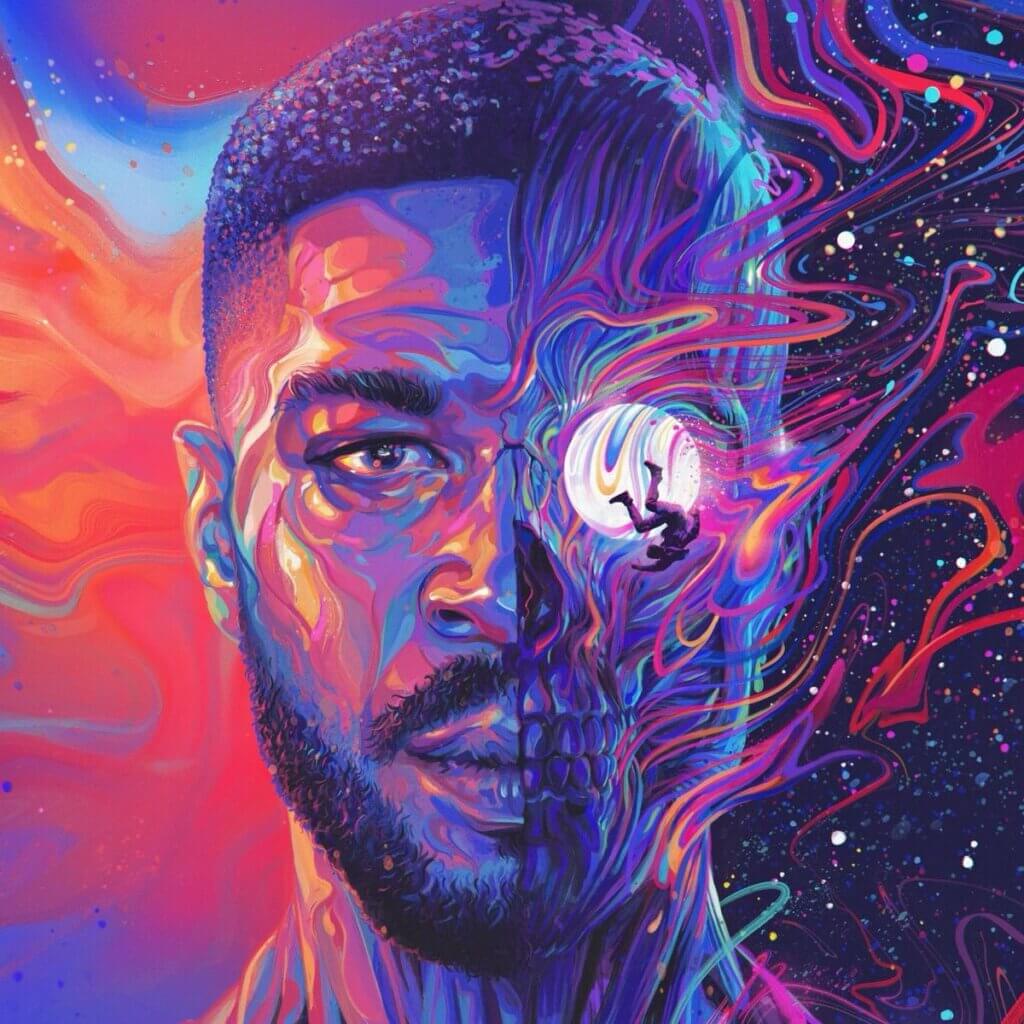 Man on the Moon III: The Chosen is the seventh studio album by Kid Cudi, coming 11 years after his debut Man on the Moon: The End of Day. MOTM3 is a great project, arguably his best since his debut (and the short but sweet Kids See Ghosts (with Kanye West) from 2018).
Thematically, the album's concept has Kid Cudi fight against his evil alter ego, Mr. Rager, in hopes to win back his peace and happiness. As with the previous two installments, the album is split into four "acts": Return 2 Madness; The Rager, The Menace; Heart of Rose Gold; and Powers.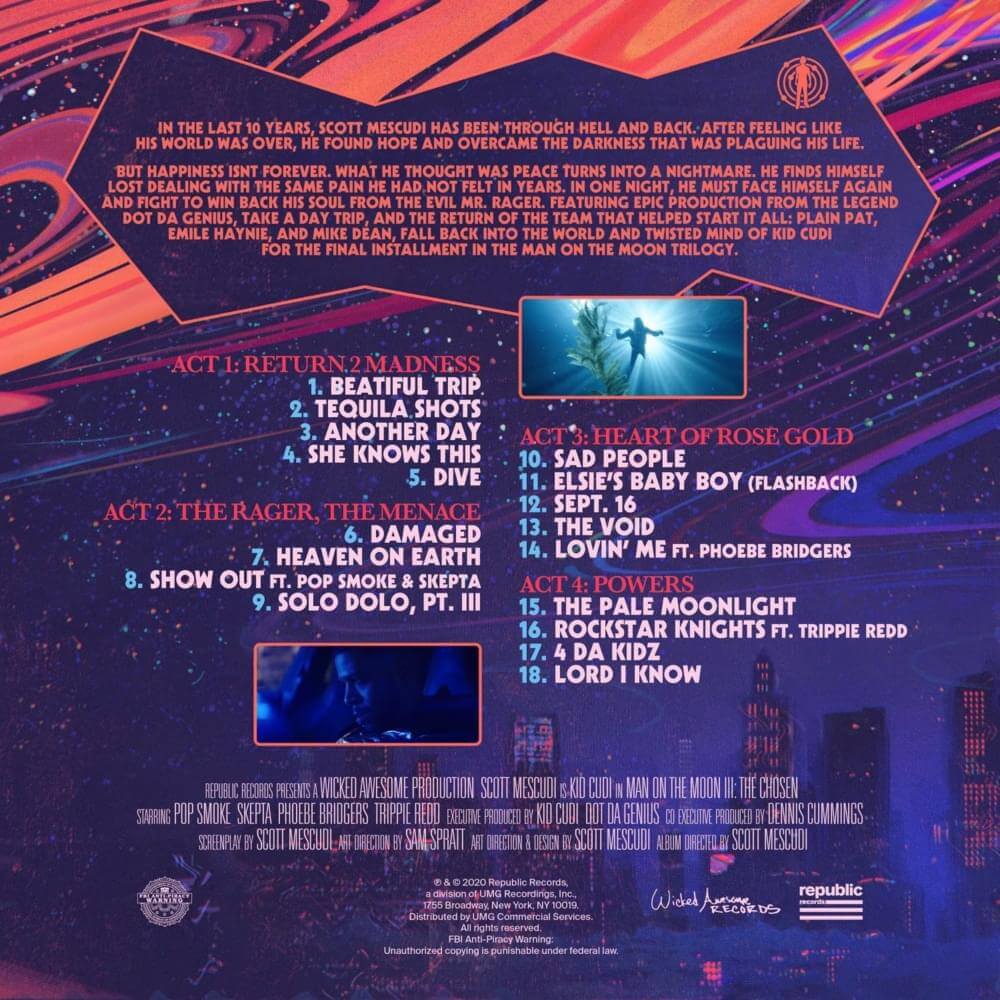 Musically, MOTM3 crosses genre boundaries as Cudi's music usually does, it always hard to pigeonhole Kid Cudi's music – it can never be categorized as straight-up Hip Hop. This time around Cudi's sound is something like soulful R&B-infused trap. Kid Cudi proves trap can be done in a tasteful, mature, and intelligent way, in contrast with the genericness and dumbness of most trap music out there. This is the best trap-like album of the year, alongside the more in-your-face Savage Mode II from 21 Savage and Metro Boomin.
MOTM3 is musically rich, dark, and psychedelic, and it's lyrically deep enough to hold interest all the way through – this hour-long, 18-track album is well-produced and expertly put together: good music. 74/100
Download MOTM3