Yes, this series is inspired by The Last Dance Michael Jordan documentary.
I have been an NBA fan for as long as I have been a fan of Hip Hop. I was five years old when I first heard "Rapper's Delight" on the radio. Earlier that same year, I cheered as the Magic Johnson-led Michigan State Spartans triumphed over the Larry Bird-led Indiana State Sycamores in the NCAA Championship. My NBA fandom starts with the arrival of Magic & Bird.
As an NBA fan, I want to convey that winning three consecutive championships is exceptionally extraordinary. Winning one championship is impressive. Back-to-Back championships are rare. Three-peats are legendary.
The same could be said for Hip Hop classics. Think about it, as hard for me to say this because I was not a fan, Das EFX won one championship. Rappers were spitting wiggity-wiggity rhymes for the next year or so after their debut. Then there are the back-to-back classics, which I think defines DMX's first two releases. But back-to-back-to-back, the trifecta, a Three-peat? That doesn't happen too often.
With this series, we're going to revisit some Hip Hop Three-Peats; yet, here are two things to consider before we proceed:
Kendrick Lamar is a Three-peat Champion (good kid, M.A.A.D. city – To Pimp a Butterfly – Damn.). Yet, in full disclosure, by the time Kendrick was really putting his thing down I had aged-out of the serious purchaser of Hip Hop albums life. No slight to Kendrick because he is remarkable; yet, I am acknowledging my limitations.
Golden State Warriors perennial top tier performers who never put together a three-peat. I'm wondering if this describes Jay-Z, but we can revisit his discography later. Nevertheless, Steph & Klay (and Durant) did not win three in a row but dude, those cats are legendary.
Alright, let's roll.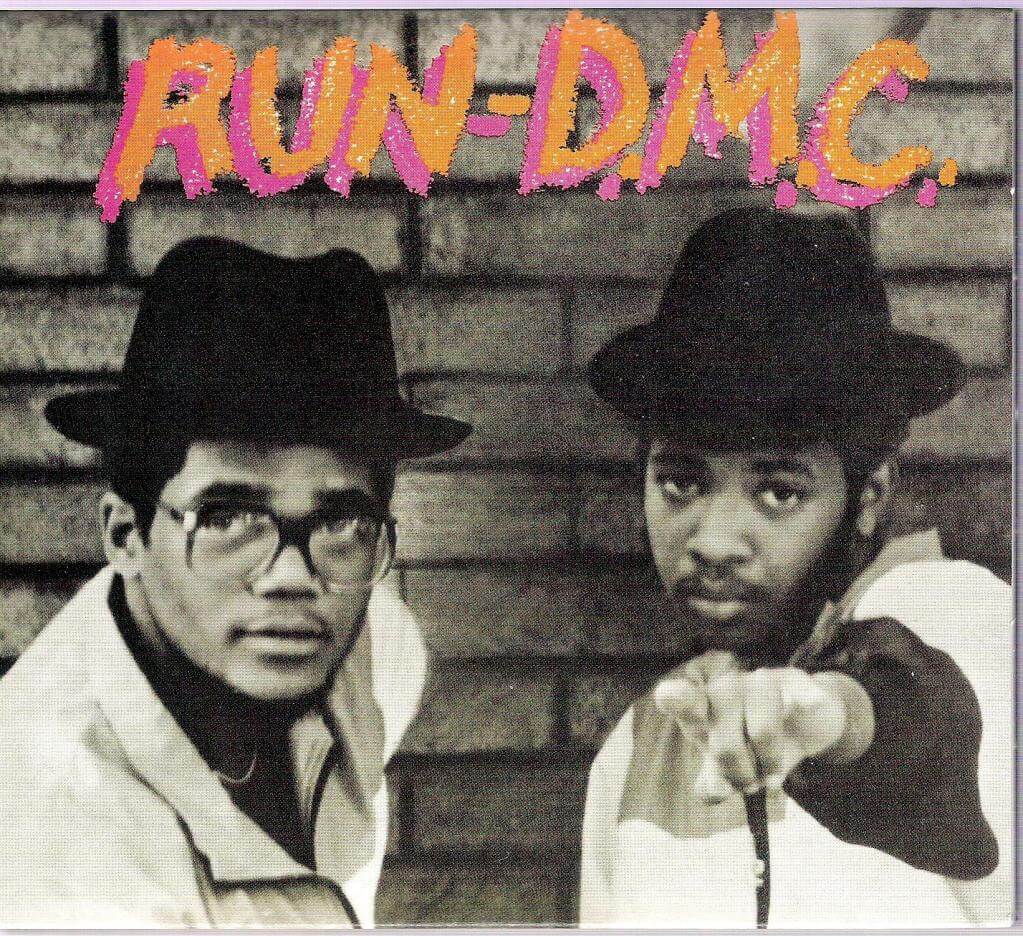 FIRST CHAMPIONSHIP – RUN DMC (1984)
Where We Were:
I think it's safe to say that Run DMC's debut album was the official start of the new school. Much respect to Kool Herc, Grandmaster Caz, Melle Mel, Grandmaster Flash, Cold Crush, and all the forbearers – they raised an art form from the Bronx and birthed a culture. Yet, in '82 and '83, cats were beginning looking like Rick James clones. Maybe the outlier was Kurtis Blow, who was cool but you have to admit when you heard:
I like the pick-and-roll, I like the give-and-go

'Cause it's basketball, uh, Mister Kurtis Blow
You may have had your own doubts about how long Hip Hop would last.
What made them outstanding:
Their rhyme pattern – the interplay between them I don't think had been done before;
The style – these cats looked cool with gear you wanted to wear;
The remake of "Hard Times"makes Kurtis Blow's original obsolete;
The beats – simple drum patterns and rock guitar sound that they pioneered.
What we could have done without:
Album fillers – "Wake Up" and "30 Days" although "30 Days" was catchy.
Championship Moment:
The video for "Rock Box" was on MTV. That was unprecedented. Michael Jackson was on MTV and I think maybe Prince was getting some love. But Hip Hop on MTV? Run DMC definitely broke new ground with that. I have to say that I can't imagine Jam Master Jay showing love for some random kid at the club. But … it was the 80s.
How it impacted me:
My brother, Damon, had the cassette and we listened to it en route to visiting his friends. When we arrived, I stayed in the car and replayed the tape over and over until I had it memorized. I could not wait to get to school and be the first one who knew the whole album. I got particularly geeked to proclaim:
I'm D.M.C., in the place to be

I go to St. John's University

And since kindergarten I acquired the knowledge

And after 12th grade I went straight to college
As a nine-year-old, those bars replaced Big Bank Hank's "I'm everywhere" as my favorite bars.
SECOND CHAMPIONSHIP – KING OF ROCK (1985)
Where We Were:
It's peculiar that while Run DMC were new school, it seems like they are left out of the Golden Age conversation. Their delivery had roots in the old-school but they were Hip Hop's first megastars. They changed the game in multiple ways and paved the wave for the Golden Age.
What made them outstanding:
No sophomore slump. They improved.
The swagger/bravado/machismo was encapsulated by the B-Boy stance.
Starring in Krush Groove which one-upped Beat Street because it showcased Hip Hop stars (plus Sheila E. – which is always a good thing).
What we could have done without:
Album filler – "Roots, Rap, Reggae" – If I listened to this album 100 times, I skipped this track 99 of those times.
Championship Moment:
The "King of Rock" video had a couple of moments. It opened with the old cat telling them they don't belong in the Rock museum and then DMC announced:
I'm the king of rock, there is none higher

Sucker MCs should call me sire

To burn my kingdom, you must use fire

I won't stop rockin' till I retire
Hell yeah!!
Later, at the video's conclusion, they strutted out the museum with that hip bounce in their stride. I was probably one of many mimicking that strut at school.
How it impacted me:
By this time, Damon and I had perfected our Run DMC reenactments. Usually, he was Run and I was DMC but when we did "Darryl and Joe" (my favorite track on the album), Damon opted to sit it out. Which gave me a shot as Run as I declared as passionately as a fifth-grader could declare:
I'm the rapper of the year and this the year of the rap

And I'm never drinkin beer, it's champagne at the tap

And I'm cold makin' money on a regular basis

Pullin out knots in sucker MC faces
I couldn't imagine that they could get much better than that, then they did.
THIRD CHAMPIONSHIP – RAISING HELL (1986)
Where We Were:
Run DMC were established stars and took another quantum leap in popularity by delivering their best album. At the time, it was the biggest Hip Hop album ever. It is with this album that Hip Hop starts showing up in the mainstream.
What made them outstanding:
"My Addias" was both a massive hit and a stroke of marketing genius.
"Walk This Way" is well-known by non-Hip Hop fans and is the song that catapulted them into mega-stardom. Although it was my least favorite track, because it was Run DMC, I/we gave them the benefit of the doubt.
Probably one of the most cohesive Hip Hop albums made at that time.
What we could have done without:
Not applicable – even the fillers were cool.
Championship Moment:
The whole year. Run DMC was everywhere and for us, it was a big "we-told-you-so" to the old heads that said Hip Hop was a fad. From videos, to tours, to endorsements, to TV appearances, Run DMC owned 1986.
At the center of all that – was a great album. One that is recognized widely as one of the best ever in any genre.
How it impacted me:
At eleven years old, I was supposed to be in bed at a certain time. Yet, I did something I had only done with Richard Pryor's Insane album, I waited until the hour or two after my mother was asleep but before my dad came home from work. I played the record with my ear glued to the speaker because I had to keep the volume low. I must have replayed "Peter Piper" ten times because it made me say "Go*da** that DJ make my day!"
EPILOGUE
Run DMC held it down with three outstanding albums released in three straight years. Over time, I heard there were issues impeding the release of their next album Tougher Than Leather. Although the single, "Run's House", is a classic; in hindsight, it seems as if music and the Hip Hop sound had passed them by. Many believe that 1988 is one of the best years in Hip Hop. With new styles from Big Daddy Kane and Eric B. & Rakim, Run DMC's rhymes had become dated. A close listen to Tougher than Leather supports the idea that had it been released in '87, they could have extended their championship run one more year.
However, from 1984 – 1986, with their self-titled debut-Run DMC, King of Rock, Raising Hell, Run DMC are Hip Hop's first Three-peat Champions!
So when asked who's the best, y'all should say:
"Run-D.M.C. and Jam Master Jay."