In this piece, we will examine a collective that has become one of the most looked upon labels in the game. A label whose stars aren't many (in fact only a few) but the few that are there have brought eyes back to that nineties type of dark, grimy New York Hip Hop. Back in the nineties, the gritty, brooding Hip Hop from the likes of Mobb Deep, Wu-Tang, and others was the primary sound, with tales of drugs, murder, revenge, and hustling. Griselda brings exactly what fans of that type of rap have been yearning for for years, emerging from the underground to become a tour de force in Hip Hop.
Introducing Griselda: a label and crew hailing from Buffalo, NY. Previously not really known for their Hip Hop scene on a major level, Buffalo started to bubble thanks to this crew of hardcore, gritty emcees that were looking for their city to be the next in-demand city of Hip Hop talent. The crew consisting of founder Westside Gunn, his brother Conway The Machine, and their cousin Benny The Butcher were the founding members of the label (along with fallen emcee and Benny's brother Machine Gun Black and their late mentor DJ Shay), which was originally a clothing company (Griselda by Fashion Rebels). They ended up bringing in fellow Buffalo emcee Elcamino, along with extended family members Tha God Fahim, Mach Hommy, and producer Camouflage Monk.
In 2012, the label became official and the first release from the crew/label was Gunn's Hitler Wears Hermes mixtape (although his first-ever mixtape was 2003's Flyest N***a In Charge, which was re-released for streaming in 2020). Filled with haunting soundscapes primarily from in-house Daringer, Hitler Wears Hermes was a local bubble point, which was followed by Conway's Phyzikal Therapy, coming just after a near-fatal shooting that ultimately altered his life and career. After that came Benny's 1 On A One (although his Tana Talk and Tana Talk 2 tapes were heralded pre-Griselda) and Mach Hommy's H.B.O. (Haitian Body Odor) – all gaining acclaim.
Fast-forwarding a little bit: this grinding, burgeoning label was gaining more and more steam slowly but steadily – but they still needed that one album to really make them known on a national level outside of Buffalo. Enter, FLYGOD, Westside Gunn's first full-length album. The album was signature WSG and Griselda, filled with that nineties NY feel, with sinister production by the aforementioned Daringer, Camouflage Monk, Apollo Brown, Statik Selektah, Fahim, and the legendary Alchemist and containing brutal rhymes about the streets, hustling, and being…well…fly. Considered an underground classic, it was the sonic boom Griselda needed to start being on people's radar on a somewhat mainstream level. The successes of his Hitler Wears Hermes tapes were the spawn of this tremendous release, along with the equally acclaimed Conway tape, Reject 2 – a successor to his grimy as f**k, The Devil's Reject mixtape. Add to this that Benny, Conway, and Gunn were doing more features, and more people started to speak the name Griselda.
Efforts such as the continuing Hitler Wears Hermes series, Butcher On Steroids, Reject On Steroids, The Blakk Tape, and many others kept the bubble they were already developing hotter than fish grease. Gunn kept his full-length effort momentum going with the CRAZY Supreme Blientele.  Meanwhile, Benny was gaining traction more and more, especially based upon his Butcher On Steroids tape with Green Lantern. Thus came his official full-length debut, Tana Talk 3, which many critics referred to as the new Reasonable Doubt, a huge comparison as RD is widely considered one of the greatest Hip Hop albums ever created. Conway's blazing efforts such as the aforementioned Blakk Tape, G.O.A.T., his Everybody Is F.O.O.D. mixtape series and Look What I Became kept putting this crew among the most noticed "newcomers" in rap.
The attention they were getting attracted the eyes of Eminem, who signed Gunn and Conway to Shady Records, while Benny was focused on his Black Soprano Family squad and remaining independent through Griselda. Also, the almighty Jay-Z became a fan and signed them to a management deal through Roc Nation. It became clear these Buffalo boys were on the radar. The first release of the Griselda/Shady Records relationship was the Gunn/Benny/Conway release of WWCD (What Would Chinegun Do), named after Benny's fallen brother, who was also best friends with Gunn and Conway. With no samples and all original yet dark and gritty production, once again handled by Daringer and cohort Beat Butcha, the Griselda train was on a whole roll – there was no denying Griselda now, with acclaimed project after acclaimed project.
They closed out 2019 with WWCD, but come 2020, in came highly acclaimed efforts such as Conway's breakout album, From King To God, Gunn's FLYGOD Is An Awesome God 2 and his breakout album, the immensely popular, Pray For Paris, and especially his Shady solo debut, Who Made The Sunshine, as well as Benny's stellar collab with west coast Grammy award-winning producer Hit-Boy Burden Of Proof to keep their collective foot on haters necks.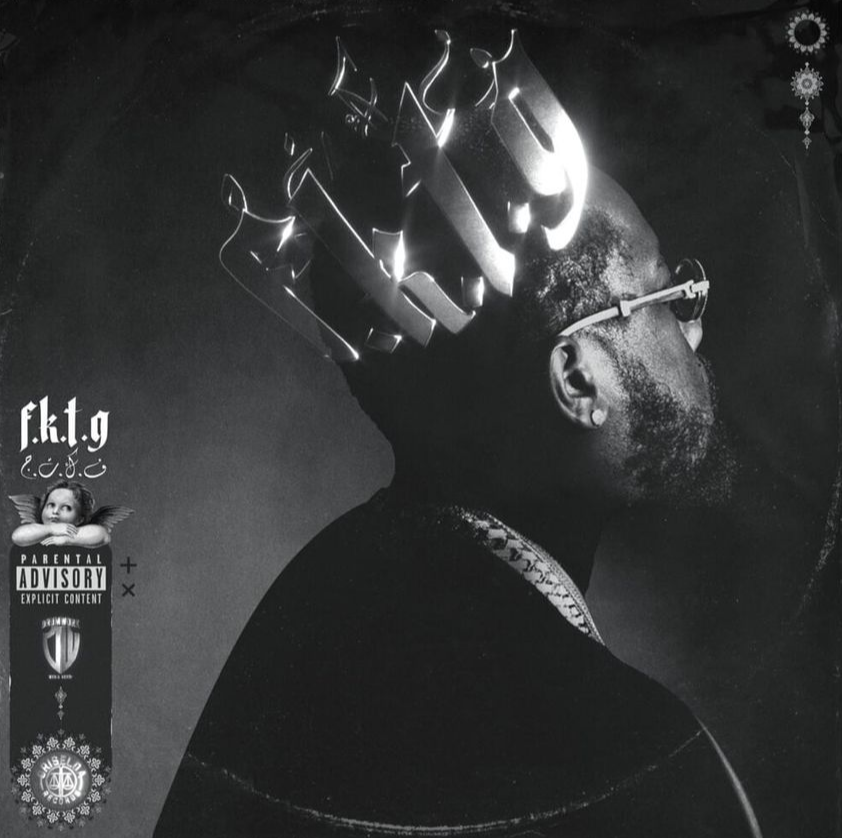 They also decided to expand the family, bringing in Detroit's Boldy James and Buffalo-bred Armani Ceaser to expose them to more mainstream appeal. Boldy was previously known for his work with Alchemist with albums such as Boldface and especially the much-heralded Price Of Tea In China. His official Griselda debut was the Jay Versace-produced, The Versace Tape. As for Armani, the NC transplant had grown up with the Griselda members and was quietly crafting her art to one day be in that limelight, and after a couple of guest spots, she dropped The Liz which was every bit a Griselda album through and through, even with some down South influence on a couple of tracks. Getting more acknowledgment from their peers was becoming a major deal with more and more heavyweights such as Jay, Kanye, T.I., Rick Ross, Drake bigging up the Griselda movement. The star appeal was on the come-up for this crew/label and it hasn't slowed down yet.
In 2021, so far, the label has dropped Benny's Harry Fraud-produced sequel to his 2018 effort The Plugs I Met with The Plugs I Met 2, the movie and accompanying soundtrack Conflicted, Conway has dropped the sizzling La Maquina, and we are eagerly anticipating WSG's final installment of his Hitler Wears Hermes series. Speculation has other releases coming from Armani Ceaser, Boldy James, a Conway x Benny project, WWCD2, Mach Hommy's Griselda reunion album Pray For Haiti, and Conway's Shady debut offering, God Don't Make Mistakes. This could very well be another triumphant year for the once-promising underground label that has now turned into a mainstream Hip Hop juggernaut.
Releasing more projects in a year more than most labels deliver in two years, Griselda has officially put Buffalo on the map making it Griselda city. Griselda is credited with bringing the raw, grimy, atmospheric music back to New York Hip Hop – along with Roc Marciano. Many nineties New York purists have rejoiced with this timeless sound they've reinvented – much like Black Moon, Nas, Biggie, and Jeru did in the mid-nineties when the West was dominating. As time has gone along, Conway expanded to his own label, Drumwork Records, plus Benny is just as deep with his BSF label, but the core is still Griselda so let's not get it f***ed up.  With Westside's visionary schemes to keep Griselda as the biggest force in the game (did I mention his obsession with professional wrestling has once again made Hip Hop and wrestling an official marriage much like Wale and his pre-Wrestlemania party, Walemania), Conway's chip-on-shoulder attitude and grind and Benny's crossover star appeal, them along with Armani, Boldy, GA representative YN Billy, and Mach Hommy back in the field, name another label that has the game on lock like Griselda right now?
Notable Griselda albums worth checking out not mentioned:
Conway The Machine – More Steroids
Westside Gunn – Hitler On Steroids
Conway The Machine & The Alchemist – Lulu
Conway The Machine & Prodigy – Still Hell On Earth
Benny The Butcher – My First Brick
Benny The Butcher & 38 Spesh – Stabbed & Shot
Westside Gunn – FLYGOD Is An Awesome God
Westside Gunn & Conway The Machine – Hall & Nash
GXFR – Don't Get Scared Now
Westside Gunn – There's God & There's FLYGOD… Praise Both
Westside Gunn & The Purist – Roses Are Red…So Is Blood
Westside Gunn, Conway The Machine, & Big Ghost LTD – Griselda Ghost
Benny – 17 Bullets
Elcamino – Elcamino
Elcamino – Don't Touch The Water