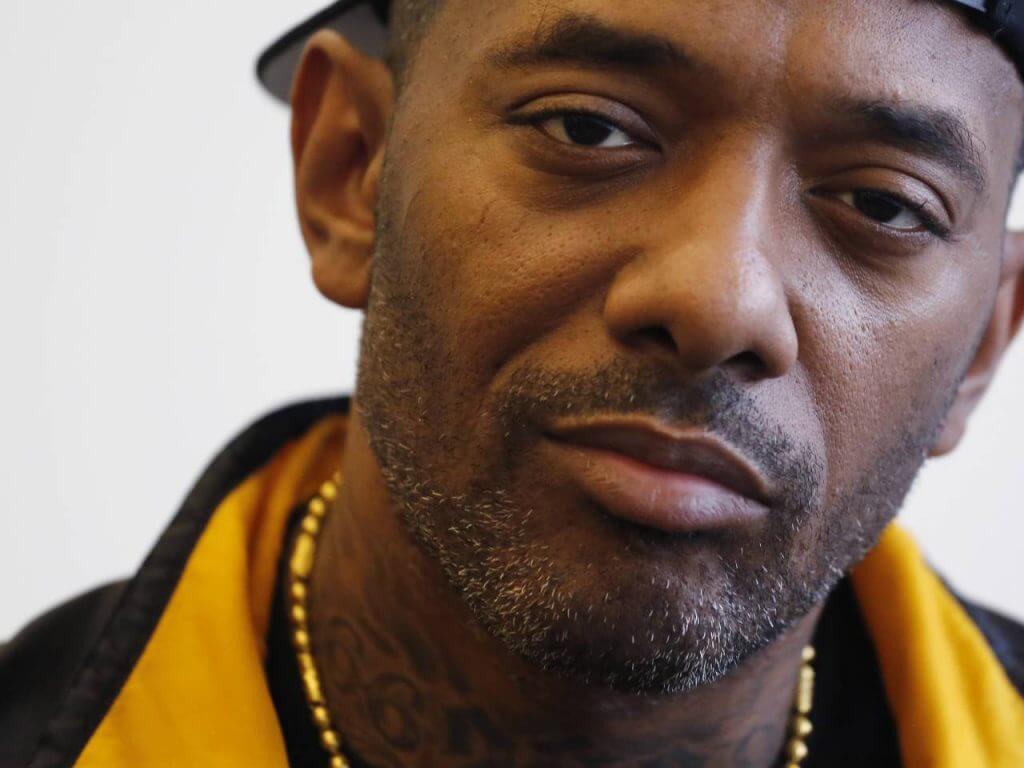 This is a tough one. On June 20th, on his Instagram page it was announced that Albert Johnson, known collectively to the world as Prodigy of Mobb Deep, had passed away at the age of forty-two – with unconfirmed and unofficial reports saying that Prodigy succumbed to complications related to his life-long battle with sickle-cell anemia.
The announcement of his death was soon confirmed by his family and all of a sudden the Hip Hop world stopped, immediately stunned and impacted. A couple of years ago, we were rocked by the sudden death of Sean Price, and a year later we were dealt another big blow when the legendary Phife Dawg from A Tribe Called Quest passed from complications relating to diabetes. Now, the Hip Hop community is dealing with yet another very, very saddening blow, yet another huge loss to the game.
One of the most influential emcees in the game, the Long Island-bred emcee who proudly repped Queensbridge Housing Projects with partner-in-rhyme Havoc, was an emcee that struck fear to many a listener, both imagery-wise and lyrically. We first heard him and Hav as the Poetical Prophets in the early nineties, before they changed their name to Mobb Deep.
They released their debut album, Juvenile Hell, in their mid-teens. During an era where kid acts such as Shyheim, ABC, Kris Kross, Illegal, and Quo were coming out left and right, Mobb Deep was trying to make its voice heard just as loudly. Mobb Deep didn't really make a ton of waves with their debut, in spite of fairly impressive production from the likes of production legends DJ Premier and Large Professor. As they were trying to figure out what was next for them, they got the call they had been waiting on. They got signed to Loud Records, and they soon delivered one of the most influential Hip Hop albums of all-time with The Infamous.
Many saw that album as their "proper" debut album, and with the help of their legendary single "Shook Ones Pt. 2" and their equally classic follow-up "Survival Of The Fittest", the album was highly considered among the albums that brought Hip Hop dominance back to the East Coast, taking it back from the West, who had been dominating the scene with Deathrow Records, following the success of Dr Dre's The Chronic. The Infamous nearly went platinum, and it made Mobb Deep the next heroes of NYC Hip Hop. Prodigy, in particular, was starting to be more in demand due to his ice-cold delivery and a style that was chilling yet so New York at the same time.
Mobb Deep followed up the monument that was The Infamous with the just-as-amazing Hell On Earth, which produced stingers such as the title track and "G.O.D. Pt. III". This album was even more brutal with graphic images of violence, paranoia, and despair, and it was Prodigy's captivating style that made you believe every single thing he was spitting out.
Mobb Deep's clout was on the rise rapidly. Collaborations and guest sixteens from one or both were increasing and they were now officially Hip Hop heavyweights – in spite of their reputation as bullies on the block, as P and Hav, along with many of their friends including The Infamous Mobb collective of Ty Nitty, G.O.D. Father, and Twin Gambino were known for inciting fights and small riots. It was a time when they were on the verge of the elusive platinum plaque, and they would finally go platinum with their commercial breakthrough album: Murda Muzik.
Murda Muzik contained the anthemic "Quiet Storm" (especially notable the more known remix with Lil' Kim) and the Scarface-inspired "It's Mine" and the album went double platinum and officially established Prodigy and Havoc as Hip Hop superstars. Murda Muzik was a searing combination of the intensity of The Infamous and the below-zero aesthetics of Hell On Earth, and it turned out to be another treasure from the Mobb. During this time, Prodigy had appearances on projects such as the underrated QB's Finest album, his blistering sixteen on LL Cool J's "Who Shot Ya", KRS-One's "5 Boroughs", and albums from the likes of Charli Baltimore and Almighty RSO.
After four albums as one-half of Mobb Deep, the talk started about "Bandana P" going solo for an album – and he did so with H.N.I.C. It was an undeniable banger, as it delivered the lyrically zoned-out "Keep It Thoro" and the haunting cut centered around his sickle-cell anemia struggle "You Never Feel My Pain". The album went gold and certified him as a more than capable solo artist able to hold it down on his own.
After H.N.I.C., there was a tumble. It came from the now notorious Hot 97 Summer Jam fiasco involving Jay-Z calling out Prodigy and Nas, as Hovi went so far as to put disparaging photos of P on a big screen in front of everyone. This messed up P a lot and it was evidenced on Mobb Deep's next album, Infamy. We didn't hear the same Prodigy we had heard before. He was clearly off a step, as his obsession to destroy Jay-Z took him over. Lyrically, he wasn't hitting on all cylinders like we were used to. The album as a whole was decent enough, but not the game-changing epics they had released prior. As Prodigy continued to try and find his way back to the lyrical prominence he had been known for, musically the Mobb was in a transition period, as they were caught in a time where crunk-hop was the trend and sounds were more and more relegated to the south. While they still kept it NYC, they would at times veer off with cuts like "Handcuffs" and the Lil' John-crafted "Real Gangstas" that was atypical Mobb.
As time went on, the Mobb would have a stint with G-Unit and they produced their only G-Unit affiliated album, Blood Money. Their most recent album, The Infamous Mobb Deep, which was the closest thing we had gotten to classic Mobb in years. Prodigy and Hav had also been going back to the mixtape sounding days, with underground projects such as Prodigy's fantastic efforts with beyond incredible producer and frequent Mobb collaborator The Alchemist, Albert Einstein and Return Of The Mac. These efforts, along with H.N.I.C. Pt. 2, and appearances on various projects had P back in his zone. Unfortunately, he had to do a brief bid for firearm possession from 2007-2011. There was even a short-lived issue between him and Havoc, in which some very strong, and potentially life-threatening accusations were being dropped – but fortunately they reconciled and were able to make The Infamous Mobb Deep. During his stint, he seemingly went through a change, for when he came out, his music was more about educating, historical facts, and Illuminati referencing rather than the macabre imagery he was depicting before.
Earlier this year, he dropped The Hegelian Dialectic, an album that was based around the teachings of known as famed philosopher Georg Hegel, as he believed that life and the thought process of human beings had a thesis, an anthithesis, and a conclusion. A deeply philosophical album that showed P's growth as a man and as an artist. This was surprisingly more spiritual and thought-filled than the projects P did before. Musically the album was a very decent showing, especially the crazy, Alchemist-produced "Mystic". There were plans to continue the Hegelian Dialectic series throughout the year, as well as another Mobb Deep album, and a supposed collaboration album with underground European Hip Hop producers The Snowgoons.
We won't get into any and all beefs he had, whether warranted or not, as P's legacy is a ton more about how crazy of a lyricist he was and his huge impact upon the game as a whole. Prodigy's a legend in all aspects and his death is a wound that will take a long time to heal from.
For me personally, I was captivated by his mic presence as soon he dropped the now famous lines: "I got you shook off the realness/we be the infamous you heard of us/official Queensbridge murders". That one part let me know I was in for a bumpy ride, and the result was "Shook Ones" – a cut that is within my top three favorite singles of all-time. To this day, within three seconds of hearing that snare, I'm in my own zone. It's by far one of the most influential songs to ever hit me in my life, and is not the type of cut I need to hear if I'm angry with liquor in my system.
It was a song that I could freestyle word for word without missing a step within the first week or two of constantly rotating it. Hell, The Infamous is one of very few albums that I can freestyle word for word without missing a beat due to just how much I had been banging the album. There was a time nobody could tell me that, besides Nas or Scarface, there was anyone in the world better than P. Literally nobody. Much like Illmatic the year before, The Infamous completely and totally changed me.
The Infamous came out during a time where there were non-stop epic releases coming out such as Ready To Die, Midnight Marauders, The Diary, the aforementioned Illmatic, and Enter The Wu-Tang (36 Chambers) so I was in Hip Hop heaven in those years. While there was truly nothing like Nas or Face at this time, there was something special about P. His voice, delivery, and imagery were those of legend and impact quickly. Even during his lyrically struggling period, I knew P would get his mojo back because he was just way too talented to settle for averageness and mediocrity. Almost immediately, within minutes of being told of his passing, friends and people that knew of my fandom of P instantly checked in on me to see how I was doing, and trust me, I thank them.
When the music world lost Michael Jackson and Prince, time stood still. In Hip Hop, we felt like that when 2Pac and Biggie had died. For me personally, it hurt a lot when Sean P died, as he was among my true favorites in all of rap. When Phife died, I was saddened as Tribe made a major contribution to my Hip Hop upbringing. However, Prodigy was in my top five or ten of all-time bar none. This emcee was the master of the opening lines. Stingers such as his opening to "Shook Ones" or even to "Survival Of The Fittest" ("There's a war going on outside no man is safe from/you can run but you can't hide forever/from these, streets that we done took/you looking with your head down scared to look") or "Quiet Storm" ("I put my lifetime in between the paper's lines") and "Keep It Thoro" ("I break bread, ribs, humid dollar bills") showed that P was in his own lane and nobody was touching him in it. I mentioned already how vivid his rhymes were. He should be considered among the greatest storytellers to ever pick up a pen – every bit as revered as the likes of Face, Slick Rick, or Raekwon. On cuts like "Cradle To The Grave", "You Could Never Feel My Pain", or "Nighttime Vultures", he painted pictures so clear that you were basically in the same scenes with him and you got the shivers with the imagery.
Prodigy's death is a loss that will be felt for years to come, much like the deaths of Pac, Biggie, Phife, Sean, MCA and Guru. For many, Mobb Deep helped define an era in Hip Hop that we may never see again. When NYC was the epitome of Hip Hop and the sounds that came from there were historic and far from trendy. With the loss of P, there will be another gaping void within the game, while a legend has transcended this life into far greater destinations. Here on earth, all we have now are his numerous lyrical offerings that displayed his immense talent. Shouts to the whole NYC, but most importantly to Prodigy's family, friends, Havoc, Infamous Mobb, Nas, and any other person that has been deeply affected by this enormous loss. My daily routine was at least one Mobb or P cut per day within my music rotation. There will be a ton more than usual this week at the very least – and I have a BUNCH of Mobb and P to hold me down, but no matter how much gets played it'll never be the same again. Put one in the air for P and always remember: ain't no such thing as halfway crooks!