'What goes around come around; what's good enough'll always be ruff'
Some wise words that apply to Weldon Irvine Jnr: composer, lyricist, musical director, arranger piano-playing jazzman who sat on a piano stool in one capacity or another for four decades since the mid-60s. Nowadays the Virginian is best known for working with Mos Def but he was an integral player in many musical scenes. He was rarely the headline name on a record, other than his own, but spying his moniker on the sleeve is still a sure sign of quality within.
Irvine formed his first group in '65, a 17-piece band that included powerhouse drummer Billy Cobham [of 'Stratus' fame] amongst other now-famous jazz and funk names. He went on to record seven albums under his own name; write and direct plays; write three musicals and compose the music for four others; give lectures and perform all over the world. He even composed a liturgical jazz service for a 50-voice choir, but that's best left for another day.
500 of his compositions were recorded by jazz luminaries Blue Note's Freddie Hubbard and Horace Silver whilst Stanley Turrentine and Milt Jackson gave birth to a fine drum break when they covered Irvine's Sister Sanctified [and gave Kris Parker and Scott LaRock the backing for BDP's My Philosophy (1988)]. Additionally, Aretha Franklin, Donny Hathaway and the Fatback Band all turned to Irvine at some point during their illustrious recording careers.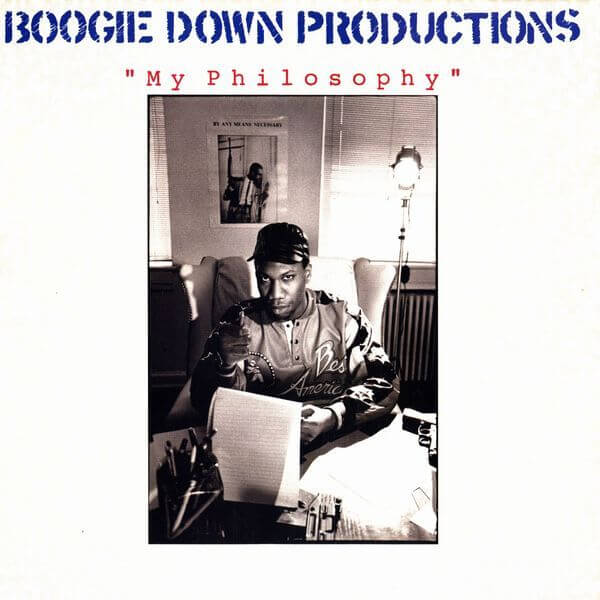 Of all of his gigs, he's remembered for being the musical director for the mercurial Nina Simone; putting up with her mood, keeping tight an often scratch band and contributing How Long Must I Wonder; Revolution Parts 1 and 2 on the excellent album My Way (1972) and the genre-hopping stone-cold classic To Be Young, Gifted and Black. Which he wrote whilst stuck in a New York traffic jam.
That song re-surfaced on the soundtrack to John Singleton's 1995 film Higher Learning – earning Irvine more royalties – but it had already become a vocal standard with Bob Andy and Marcia Griffith's celebrated 1970 cover for Harry J records.
Once Irvine stepped out from the under the shadow of session work and ventured forth as a solo artist, he soon racked up classic after classic album, initially on his own label, Nodlew, which he formed in '72. Liberated Brother and Time Capsule (1972 and '73 respectively) together with In Harmony for the Strata East label are deep on a multitude of levels. Irvine's personal lyrics reflected his politicised self, sat on top of slowed electric funk dashed with jazz lines dashing through. Aside from the rasping clavinet-dominated and infectious crawl of Walk That Walk, Talk That Talk, you can ignore 1974's Cosmic Vortex (RCA) if you're all after is tearing up a dancefloor or two.
Irvine really came into his own on his next two albums, laying the groundwork for HHGA favourites to put his butter on toast. Spirit Man ('75) contains the essential tracks Jungle Juice, Blast Off and the top-notch We Gettin' Down. With its searing, fracturing guitar solo, chiming horns, rueful strings, fat keyboard riffs, minimal vocal choruses, whistles and pipe squeals, this is a simple but highly effective track.
The geniuses that are Ali Shaheed Muhammad, Q-Tip, Phife  Dawg and Jarobi came correct when they utilised or damn near covered the track for Award Tour on Midnight Marauders. The track – and others by Irvine – had already enjoyed some re-circulation on several compilations in the years in between its release and Tribe's homage-cum-interpolation of it – the Rare series for one, compiled by long-time UK vinyl collector and connoisseur Dez Parkes @dezparkes – but ATCQ's appropriation of it cast a new light on its creator.
All in all, Irvine's songs have been sampled by Ice Cube, Busta Rhymes' first group Leaders of The New School, Casual, Too Short, Michigan duo Top Authority, 3rd Bass (ripping off KRS-1's rip-off of Sister Sanctified), but the piano man managed to stay abreast of the rap revolution. Rather than sit at home and instruct a team of lawyers to crack down on any and every usage of his work, Irvine got behind the keys once more.
As well as giving Q-Tip and Common piano lessons and playing on Black Star's Astronomy (8th Light) , he was astutely hired by Mos as an arranger and keyboard player on the dynamic and diverse Black On Both Sides (Rawkus, 1999), playing Hammond on stand-out track Umi Says. May-December is perhaps the most unifying and satisfying fruit of their combined labour, a melancholic masterpiece of understatement that ranks alongside Dilla's best for its touching simplicity but their working relationship also helped both (re)discover their political voice. After the New York Police Department's fatal shooting of Haitian immigrant Amadou Dialli – and, before him, Patrick Bailey – Irvine put himself on the frontline, declaring his album The Price of Freedom to Diallo.
As well as gaining respect for his political chops, Irvine unveiled his rhyming technique on opening track Return of Spiritman of Big Bud's Late Night Blues on Good Looking records; recorded for San Fran label Ubiquity in 1992 [as Weldon & The Kats] and for Peanut Butter Wolf's Stones Throw label. But, by the time of the release in 2003 of the Yesterday's New Quintet EP, Irvine had passed, having taking his own life at the age of 58. It was a sad, lonely end to a life rich with encounter and imagination but he has not been forgotten.
A long time in its gestation, Victorius De Costa's documentary Diggin' For Weldon Irvine is due for release soon when, coincidentally, Nina Simone is to be inducted into The Rock and Roll Hall Of Fame. The man has gone to ground, but the music still plays, around and around.
This article was originally published in Clubbing.com, 2002.