"My Umi said 'shine your light on the world. Shine your light for the world to see'."
Dante Smith, or Mos Def as most of us know him, is someone whom most people don't truly appreciate. A multi-talented artist, some only recognize him for his Black on Both Sides 1999 radio hit "Ms. Fat Booty", others may know him only as an actor on the big screen and yet still some folks may agree that he's a more effective social activist than he ever was as a musician or an actor. However you feel about the Bed-Stuy native, you gotta respect him; I'll tell you why.
I first gave Mos Def a serious listen after freestyling to the "Definition" instrumental in my dorm room with Sam and my Uncle Bill. Shortly after inquiring where it came from, I bought Black Star (his 1998 debut with partner-in-rhyme Talib Kweli) from Best Buy the next day and it was on and popping. The first thing that drew me to him was his delivery style. Mixing smooth melodies with random outbursts of gut-wrenching ghetto truths the way he can is unparalleled. He seems to have always had the pulse of the meek and underprivileged all while managing to "stay fluid even in staccato".
As a solo artist he's released 4 studio albums, (none of which have ever gone platinum or boasted anything close to a #1 single) yet he still has influences on many rappers who've topped the charts. For starters, artists such as K-Dot, Kid Cudi, and Lupe Fiasco have cited him as inspirations for their styles. With a collab-list boasting names like Kanye West, Jay Electronica, Slick Rick, Common, Jill Scott, Curren$y, ASAP Rocky, Nate Dogg, Q-Tip, The Soulquarians and more over the past couple decades, his energy and touch seem to be ever-boundless.
His versatility, in my opinion, is his trump suit. Hard hitting diction on tracks like "Two Words" and "Wahid" juxtaposed with the sounds from joints like "Kalifornia" or "Modern Marvel" prove his ultimate musicianship. The dude even sings a song entirely in Spanish "No Hay Nada Mas" on 2009's The Ecstatic and if you've ever played "The Panties" in the right place at the right time you might've experienced some extraordinary things your damn self.
For added perspective, Mos Def has been rapping since the 90s and has sold fewer units combined than Desiigner's Panda. So, like I said, you probably haven't heard him on the radio a bunch, even in his prime, so I can most definitely understand why he'd be considered simply extra ordinary to most. But that's part of the reason I wrote this article and started this column.
Beyond rap, he's also seen plenty of success in pursuit of his first love: acting and television. Now, I'm not here to say he's the first or best musician-turned-actor out there but his resume is pretty stout. He began acting at age nine, before he was ever a rapper. Since, he's held roles in movies like Italian Job and Brown Sugar, hosted Def Poetry for its entire run, and became a recurring musical guest on The Chapelle Show in the 2000s. I'm sure some of you remember that episode of My Wife and Kids when he was giving Michael Kyle buckets in a wheelchair but big ups to you if you knew he was the voice of Gangstalicious from The Boondocks. He represents much more than beats and rhymes; he puts his versatility on display at each and every turn.
In the midst of all of these successes, Mos has also always been heavily involved in the political arena for years. As an activist, and artist, ("Dollar Day") he's spoken out about Hurricane Katrina as well as voter's rights and the treatment of prisoners in the Guatanamo Bay prison (most notably here). Speaking both publicly and candidly with influencers like Bill Maher and Cornell West, he's proven to us all that having a platform of influence is both a sign of power AND responsibility; neither of which should be taken lightly.
At the end of the day, I will remember him most for his music. Songs like "Umi Says", "Lifetime", and "Respiration" will forever be entrenched in my consciousness. His gritty, yet generally positive, demeanor have always seemed to strike a chord in me. From his recent detainment struggles in South Africa to back in the day when he was ordering the restaurant special (with the hot chocolate) in the You Don't Know My Name video, Mighty Mos has always been one cool m***********, never without a master plan.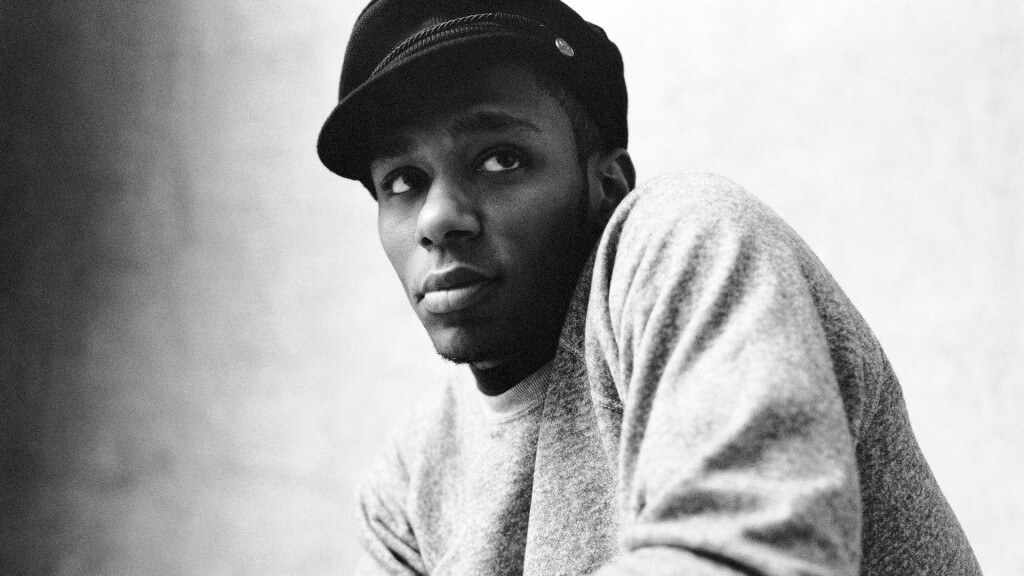 Now that Mos has officially announced his retirement from both film and music, it's time we pay homage to one of the most extraordinary artists in Hip Hop, Mos Def.
-Troy (@troydubois)
[Extra]Ordinary is a series of underrated, underestimated and under-appreciated people in Hip Hop. They are the ones who get looked over for one reason or another despite having rangy influence, tremendous vision, and/or a s***-ton of talent. These are some of your favorite rappers' favorite rappers; and you ain't eeeem know it. My job here is to enlighten their artistry in your eyes so that they may have the chance to evolve from being extra ordinary to extraordinary. Originally published on Grits & Gospel.