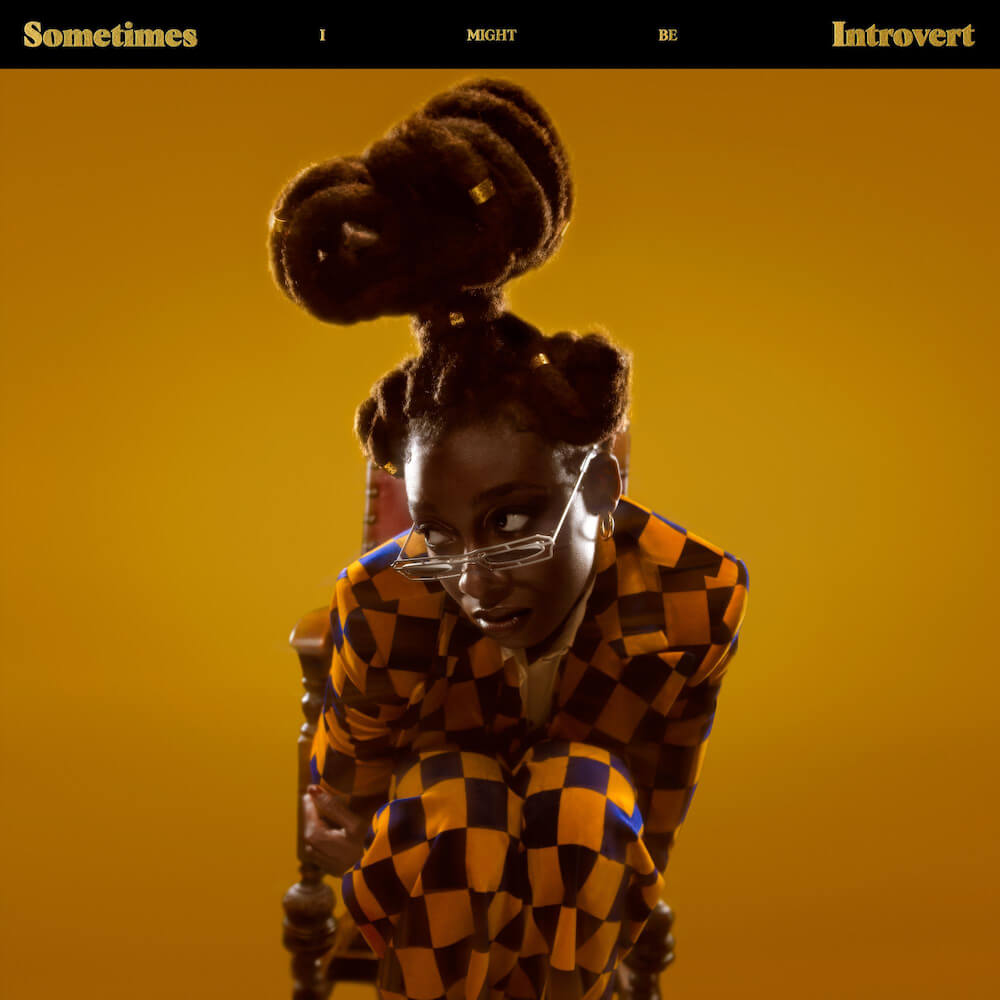 British-Nigerian emcee Little Simz had one of our favorite albums released in 2019 with the punchy GREY AREA – her third LP and international breakthrough project. Now she's back with her fourth full-length studio album: Sometimes I Might Be Introvert.
Sometimes I Might Be Introvert is an astounding album, absolutely Little Simz's magnum opus. It's an album to listen to over and over again, an album that will easily survive today's short hype circles, an album people will have on rotation for years and years to come.
With a runtime of 65 minutes Sometimes I Might Be Introvert is not a second too long – Little Simz effortlessly manages to captivate from start to finish with her superior flow and personable lyricism, dealing with topics such as race, womanhood, self-esteem, and family.
The album's 19 tracks are sequenced perfectly – picking "Introvert" as the album opener was cleverly done, as it sets the whole thematic and philosophical scene of what Little Simz set out to do with this record. Production on Sometimes I Might Be Introvert is virtually flawless – straddling numerous genres from hard-hitting Hip Hop to R&B-and neo-soul, to Afro-beat and even synth-funk, going from orchestral and bombastic to smooth and laid-back seamlessly. So many different influences crammed into one record resulting in an entirely cohesive package: this is an album unlike any other.
"Introvert", "Woman", "Little Q, Pt 2", "Two Worlds Apart", "Speed", "Standing Ovation", "I See You", "Rollin Stone", "Point and Kill", "How Did You Get Here", "Miss Understood", and especially the symphonic "I Love You I Hate You" – nothing but stand-outs on Sometimes I Might Be Introvert. Even the interludes work and add value to the album, which is unusual.
Sometimes I Might Be Introvert echoes Lauryn Hill's masterpiece The Miseducation Of Lauryn Hill (1998) in ambition, scope, musicality, and timelessness – there can be no higher praise. This is a phenomenal album, the kind of album you will want to replay the moment you finish it. Sometimes I Might Be Introvert is one of the better Hip Hop albums released in the last five years, a future classic without a doubt. 9/10
Release date: September 3, 2021.
Download Sometimes I Might Be Introvert
Also read: The Best Hip Hop Albums Of 2021