Recently we published the first and second part in a series of articles in which we focus on some of the best boom-bap Hip Hop albums released in 2020. Some of these will end up in our best of 2020 list, some will land in the honorable mention section. Hip Hop has never been as diverse as it is today, with artists taking Hip Hop into all kinds of new, exciting directions. Authentic-sounding Hip Hop will forever be one of our go-to subgenres though, that's why we will keep highlighting great boom-bap albums that are ignored by most major (so-called) Hip Hop outlets.
For this list, we have selected another nine fine boom-bap albums released in 2020, presented here in no particular order. Some of these albums are better than others, but all are well worth checking out for heads who can't get enough of traditional Hip Hop.
Roccwell - Still Lovin' Boombap
A remarkable thing in the boom-bap resurgence we are currently living through is that a lot of the best albums of this kind are created by non-American producers. Giallo Point (UK), Leafdog/The Four Owls) (UK), Kyo Itachi (France), Protektahz (Australia), DJ M-1 (Ireland), Bo Faat (Germany), Insideus (Australia), Kut One (Australia), Cotardz (Brazil) – just a few names of producers who were all involved with or responsible for dope traditional-sounding boom-bap projects that dropped this year.
Roccwell is a producer from Munich, Germany. The title of the album doesn't leave anything to the imagination – Still Lovin' Boombap does exactly what you'd expect. Bars, beats, and turntablism – that's what you get here. Some people complain about the genericness or lack of innovation on projects like this, but why? If boom-bap Hip Hop with a 90s vibe is your thing, then this will satisfy your cravings for sure. Of course, you can listen to the classics released back in the day, and you should, but it's refreshing to see there are talented producers all around the world – like Roccwell – willing and able to keep the subgenre alive with quality projects like this one.
On Still Lovin' Boombap, Roccwell gathers not only the 90's heroes QnC (Q-Ball and Curt Cazal – the latter from the legendary JVC Force), Craig G and Maylay Sparks but also other hungry underground emcees from the US like M-Dot, Ruste Juxx, Born Unique, Wildelux, Bankai Fam or Glad2Mecha. Also, there are scratches in all of the songs, for which DJ Case, 12FingerDan and B-Base (Soulbrotha), DJ Danetic (Snowgoons), DJ LP2, DJ Tricky, and DJ Skruff contributed numerous cuts.
Still Lovin' Boombap offers grown men rap of the best kind, listen to albums like this one for timeless Hip Hop.
Awful P & Conflikt - The BoomBaptism
Generic throwback boom-bap? Maybe. But even there is nothing new or innovative about The BoomBaptism, there are no weaknesses to be found either. People who have a love for trap and mumble rap and such will probably be quickly turned off by The BoomBaptism, and it is easy enough to dismiss this album as another typical product by and for out-of-touch old heads who can't (or don't want to) understand the new cats who are creating a kind of rap music that's just not for them. So fans of Lil This-or-That should probably stay away from The BoomBaptism, but people who grew up on 90s Hip Hop and who have little love for trappers and mumblers will find a lot to like here. And it's not all dismissing today's rap and glorifying the days of old, on a track like "It Was All So Simple" Awful even reaches out to the new brand of rappers to say they just should do their thing, as long as it's clear that he will do the same – and that's creating authentic Hip Hop.
The BoomBaptism offers an hour of banging throwback beats and the bars to go with them, nothing more, but certainly nothing less.
D Strong & Giallo Point - Suitcase Full Of Gunz
Following their first collaboration in 2015 (the excellent Dangerous Ground E​P), British producer Giallo Point and Los Angels emcee D-Strong team up again, this time for a full-length: Suitcase Full Of Gunz.
Giallo Point has been active in the UK Hip Hop scene for decades, but he really is on a roll the last couple of years – collaborating with emcees from all over the world, dropping one quality project after the other. Suitcase Full Of Gunz is another winner, with killer rhymes by D-Strong – who has a great voice and dope throwback flow – and smooth vintage boom-bap production by Giallo Point. Suitcase Full Of Gunz succeeds in taking you back to the essence of Hip Hop without leaving you in the past. This is quality Hip Hop, a must-listen for Hip Hop traditionalists and younger heads alike.
Taiyamo Denku & Bo Faat - Kollab Kong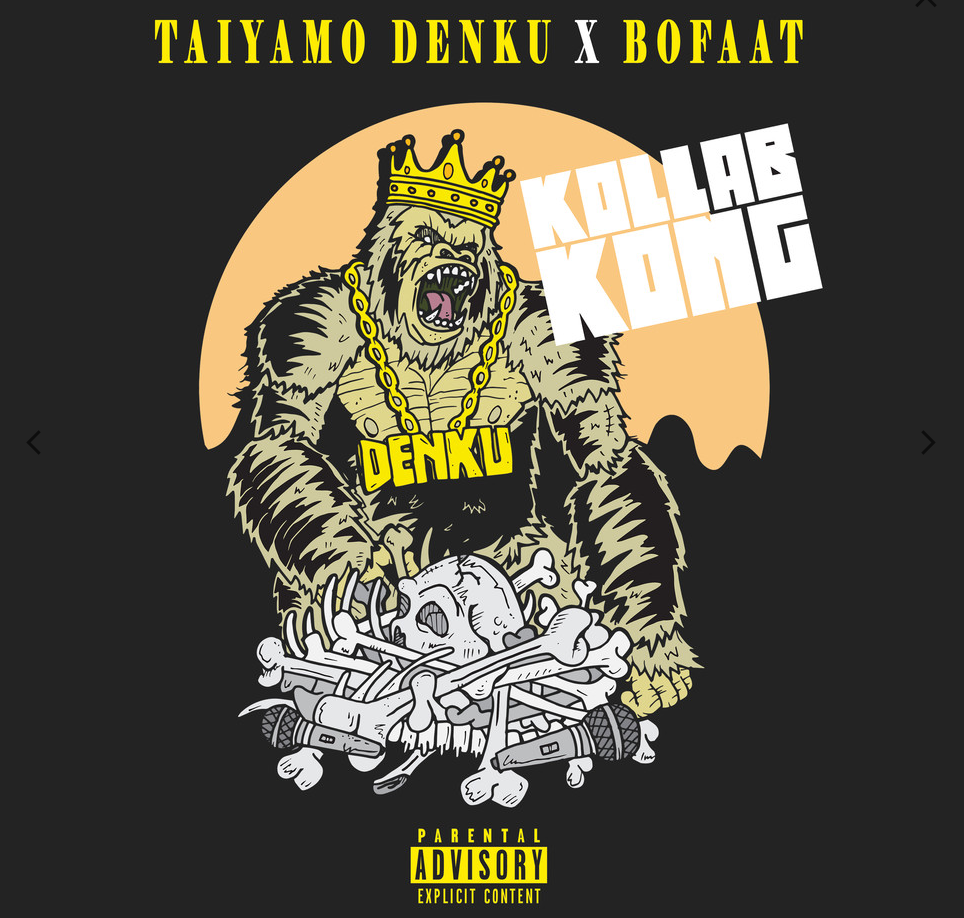 Kollab Kong is Wisconsin native emcee Taiyamo Denku's second album released in 2020, after The Darker Side of Light. Taiyamo Denku and German-based producer Bo Faat team up again to release this collaborated album. Over the years Denku has earned the title 'Collab King' which he changed to "Kollab Kong". This album shows why he uses that title to describe himself. Collaborations on the Kollab Kong album include Busta Rhymes, Jim Jones, Benny the Butcher, Conway The Machine, 38 Spesh, Skyzoo, Kool G Rap, Planet Asia, Tragedy Khadafi, and Sadat X – among others. Denku and Bo Faat have been creating Hip Hop music for 25-30 years, and with Kollab King they take it right back to Hip Hop's Golden Age. Great production and lyrics, and DJ cuts by DJ Brisk Fingaz give it that little extra – this is a must-listen for fans of 90s-centric Hip Hop.
Cotardz - A Shot In The Dark
Cotardz is a producer from São Paulo, Brazil, whose production credits include work for underground acts like Sunz Of Man, Block McClound, Nems, Goretex, Prodigal Sunn, Timbo King, and many others. For A Shot In The Dark, he recruited a huge host of relatively unknown emcees to spit bars over his traditional boom-bap beats. Cotardz manages to avoid genericness by adding an eery vibe to his beats by means of creative sampling – his instrumentals remain interesting throughout the whole length of the album (20 tracks!) Beats and bars: boom-bap fans will not be disappointed.
The Four Owls - Nocturnal Instinct
The Four Owls is a supergroup consisting of 4 of the UK's finest Hip Hop artists, who can all boast strong solo careers: Fliptrix, Leaf Dog, BVA & Verb T. Nocturnal Instinct is not their first excellent album together (especially Natural Order (2015) is a must-listen), but this 2020 album may be their best yet. Smart thing they did is recruiting a couple of heavy hitters from the US to get that cross-the-Atlantic appeal – appearances by Kool G Rap, Roc Marciano, R.A. The Rugged Man, and Masta Killa help to give Nocturnal Instinct extra allure. Also, DJ Premier shows up, supplying his signature scratches for one of the stand-out tracks, "100%". But there are no weak tracks here. Nocturnal Instinct consists of 14 songs, all strong, with no interludes or other useless filler. Nocturnal Instinct is a masterclass in pure Hip Hop.
N.B.S. - Lost In Budapest
Lost In Budapest' is the follow-up to 2014s Budavets, Lost In Budapest pairs boom-bap duo N.B.S. (Natural Born Spitters) and a litany of Hungarian producers with a who-is-who of Hip Hop's best including Onyx, Reks, Big Noyd, Akrobatik, Sicknature of the Snowgoons, Big Shug and Hus Kingpin. N.B.S. supplies their unique blend of politically focused braggadocio with a sense of urgency and razor-sharp delivery – a welcome embodiment of the qualities Hip Hop was founded upon.
Protektahz - Protektahz Of Da Lost Art
Protektahz Of Da Lost Art is an excellent throwback boom-bap project from Australian crew Protektahz. With appearances from big names like Cella Dwellas, Rockness Monsta, KRS One, Sadat X, Onyx, Ruste Juxx, Killah Priest, Prodigal Sunn, and Lords Of The Underground (among others), Protektahz recruited a bunch of names that help elevate this project to the next level. Right now Hip Hop is experiencing a boom-bap resurgence, there are lots of quality projects dropping that sound as if they time-traveled to 2020 straight from the early 1990s. Protektahz Of Da Lost Art is such an album, one of the better ones of its kind. Dope beats and scratches, and rhymes by some of the very best emcees – this is a great album.
Sean Doe The Sucio Gringo - Sean Doe Da Bastard Sun
This is as underground as it gets. How many people will actually take notice of and listen to this Sean Doe The Sucio Gringo album? Due to a lack of promotion and visibility, not a lot most likely. That's unfortunate because Sean Doe Da Bastard Sun is a pretty good album – thoroughly solid 90s-centric boom-bap, with bars upon bars upon bars. Sean Doe carries most of the album himself, but there are a few well-placed features by underground spitters like Pawz One, Spit Savage, Billy NoJokes, Comet, Blame One, Frankie Fadeless, and Thirstin Howl The 3rd. Throwback boom-bap enthusiasts better not sleep on Sean Doe Da Bastard Sun.
The Best Boom Bap Hip Hop Albums Of 2020 | Part 1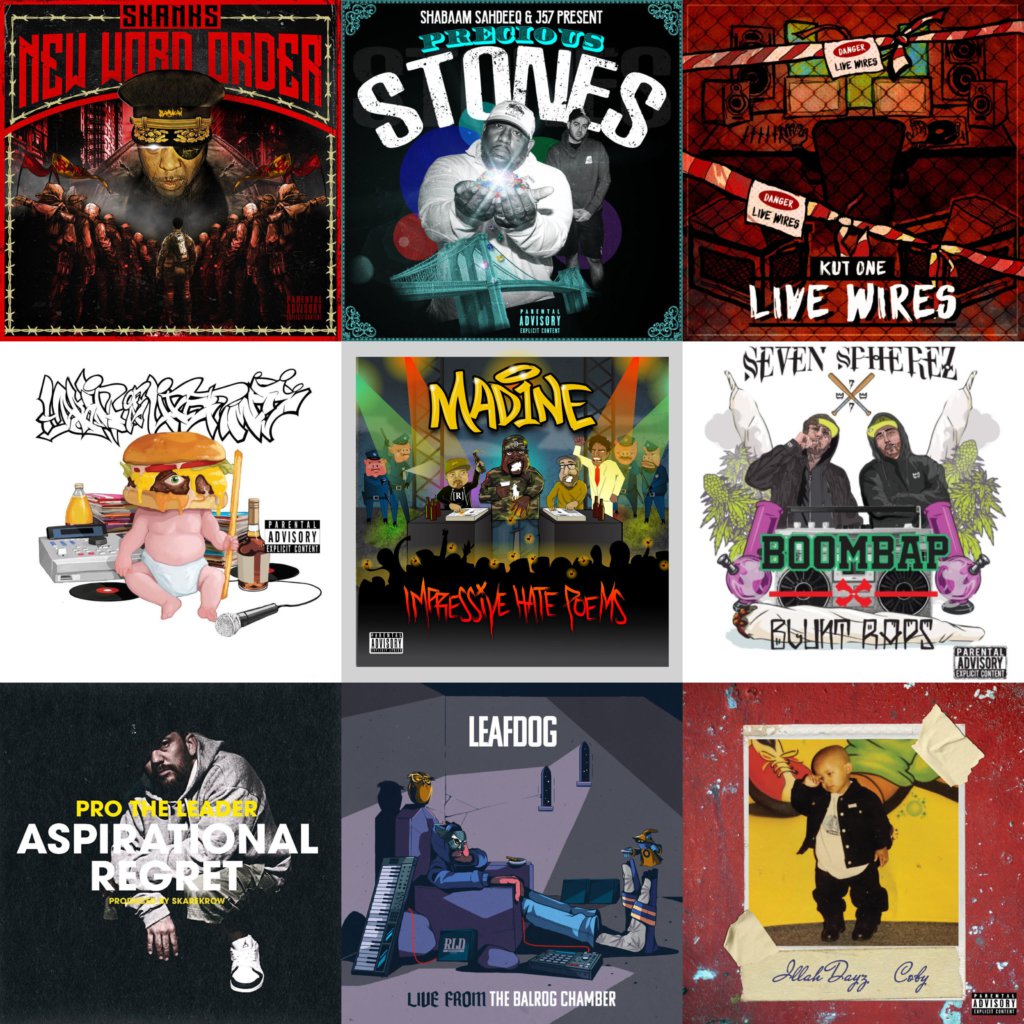 The Best Boom Bap Hip Hop Albums Of 2020 | Part 2