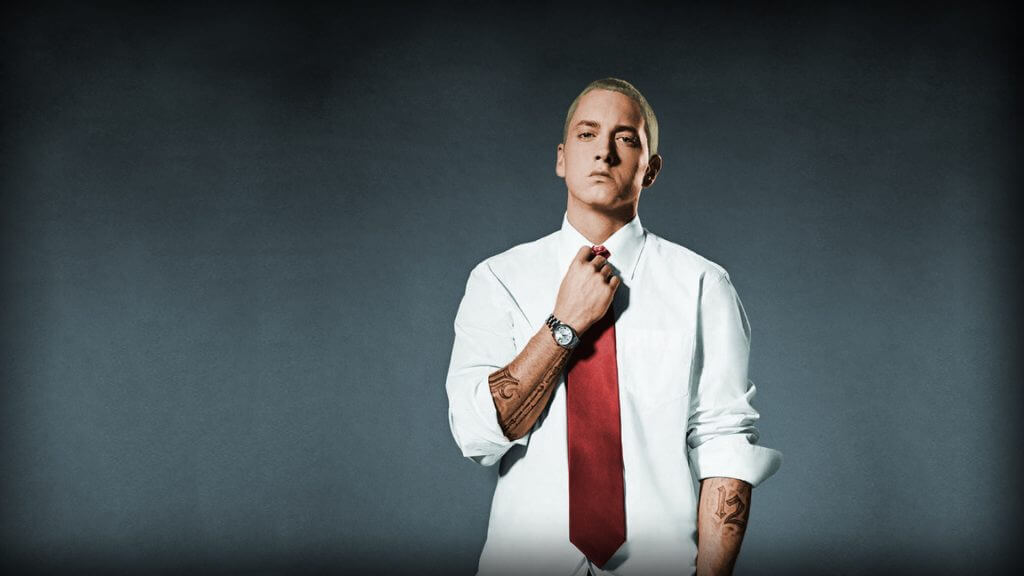 Ranking Eminem's Albums: Eminem is one of the all-time greats, a surefire future hall of famer. He's one of the most commercially successful musicians ever, the second highest-selling singles artist of all time with over 220 million records sold worldwide and nine consecutive number one albums (including his greatest hits collection). Six of his major label releases have won the Grammy for Best Rap Album (he has fifteen in total).
But he's more than just sales and awards. He's also one of the greatest emcees in history. He can seemingly do it all. He's a wordsmith and a technician, able to bend any word to his will and has mastered every flow over his storied career. He is immensely respected by other great artists and is a Hip Hop head through and through.
Now that he's released ten albums, I thought it was time to rank them. This list includes only solo studio albums. It excludes soundtracks like 8 Mile and Southpaw, compilations like Curtain Call: The Hits, The Re-Up, and the horrific Shady XV, group efforts including D12 and Bad Meets Evil, and leaked bootlegs such as Straight from the Lab or Straight from the Vault.
Let the debate begin!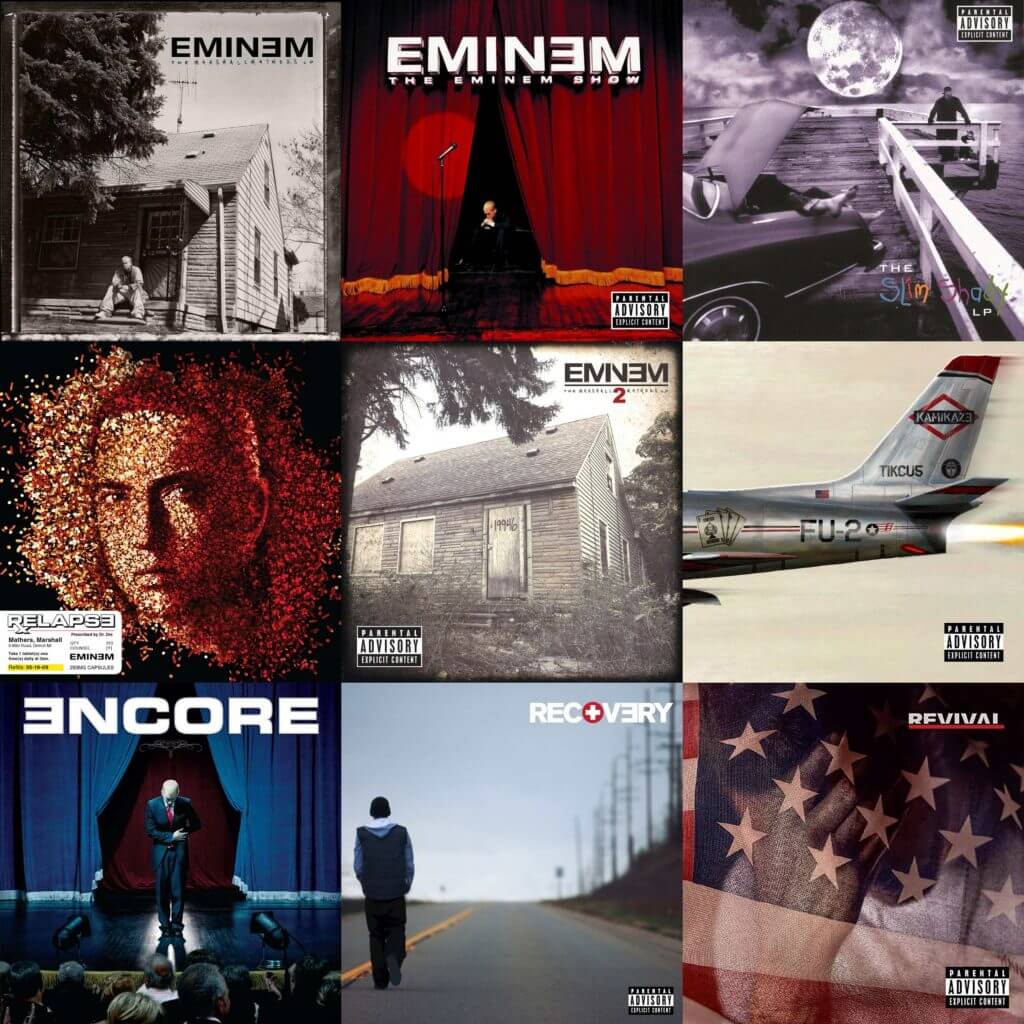 10. Infinite (1996)
Eminem's debut, Infinite, released on Web Entertainment, is raw and unpolished – both in rhymes and beats – and did little to portend the career he would ultimately have. The reason it is at the bottom of this list is because he wasn't yet himself. For all the criticisms that can be leveled at late-career Eminem, no one can argue that he's not being authentic (in fact, the opposite could be true). His monotone, relaxed flow drew unwanted comparisons to members of The Firm. In fact, the reaction to Infinite birthed Slim Shady:
People were saying that I sounded like AZ and Nas. I was upset…I had to go back to the drawing board. So I remember getting mad. I was like, "I'm gonna rap like I don't care anymore. F*** it." I started to write angry songs like "Just Don't Give a F***."
The irony of Em's just-don't-give-a-f*** persona is that he's always been very aware of what others say about him. It wouldn't be the last time he changed his style based on the public's reaction.
9. Revival (2017)
Speaking of public reaction, Revival certainly created a great deal of it, most of it negative. Something that Eminem seems to have forgotten is that while lyrics are vitally important to Hip Hop – particularly to those of us that are a bit older – they aren't the only thing that's important. Like most of the albums in the second half of his career, it's technically incredible, a lyrical marvel in wordplay, heterographs, double entendres, homophones, and just straight rhymes.
Also, like most of the albums in the second half of his career, the beats are buried, generic, or in the case of songs like "Walk on Water," nearly nonexistent. It's not the musical abortion it was made out to be – taken individually, there are some strong cuts, most notably the album's poignant double-closer, "Castle" and "Arose." Yet they're overshadowed by the dreck that proceed them. Only later did it become clear that Eminem had attempted to create a collage of his various sounds from his career, but instead of sounding like a best-of collection, it came off as schizophrenic and disjointed.
8. Recovery (2010)
The line of demarcation in Em's career, Recovery was his attempt to fit into a musical landscape that had evolved in his absence and its success taught him all of the wrong lessons. Instead of mocking female pop stars, he was featuring them on the singles, rhyming fast over flips of power rock ballads, and screaming lyrics over stadium anthem beats. The moments of honesty ("Talkin' 2 Myself"; "Going Through Changes") are refreshing, and "Almost Famous," about his time in the underground and on the battle circuit on his way to being signed by Dr. Dre, is pretty stellar ("Like David Carradine, they can go f*** themselves and just die"), but overall this album has not aged well.
7. Encore (2004)
His first critical (though not commercial) flop, and the only major label release not to win the Grammy for Best Rap Album, the more removed we are from Encore, the more it appears to be an Andy Kaufman-esque piece of performance art. From the title and cover image to the structure, it feels like Em wanted to see what would happen if he could Xerox his previous albums, but fill it with nonsense, especially starting around the midpoint when it sounds like he's barely even trying, squandering some fantastic beats in the process. Was he trying to "walk the room" like a stand-up comic? There are moments, to be sure – "Never Enough," "Yellow Brick Road," "Toy Soldiers" – but they're more of the exception than the rule. It's also jarring to hear the difference between the rapper from the late 2010s that is so restless and energetic and the one heard here who is bored by everything.
6. Kamikaze (2018)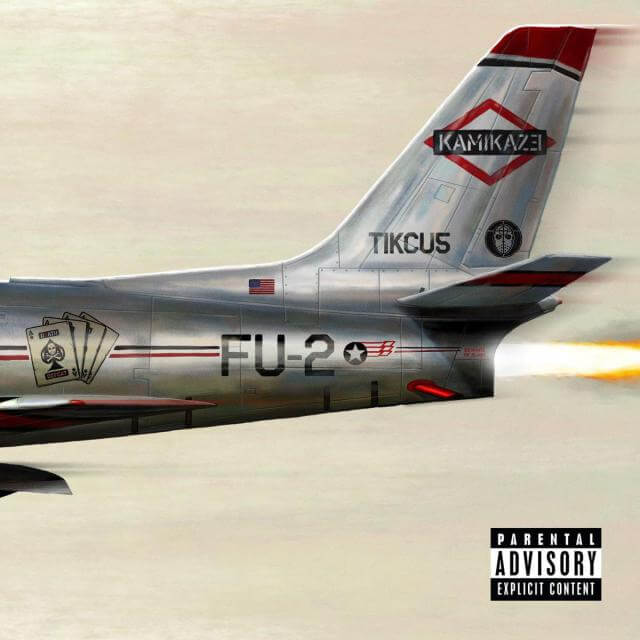 "Tried not 2 overthink this 1… enjoy" came the tweet shortly after midnight, showing Eminem's (reluctant) embracing of the current culture by releasing a surprise album and announcing it on Twitter. Marshall Mathers has a track record of releasing tracks and albums in response to others. The reaction to Infinite birthed Slim Shady; the reaction to The Slim Shady LP pushed The Marshall Mathers LP to greater heights; and the reaction to Relapse led to him scraping that album's sequel and releasing Recovery. So it should not have been a surprise that the beating Revival took would inspire another LP.
Kamikaze is perhaps the most thematically-focused album of his career, with nearly all of the songs focused on – or at least referencing – the same topic: a rap game he no longer understands, one that largely no longer values lyricism and simply shrugs at the notion of ghostwriters. Eminem sounds energized and enraged, and from a lyrical standpoint, he's never been more impressive, still able to meld any syllable to his will with verses full of incredibly intricate and complex rhyme schemes, references, and verbal gymnastics – "The Ringer" alone is simply incredible.
Yet, once again, much of the LP seems to ignore everything else about crafting music, with beats that are barely noticeable and subpar choruses that exist mostly to separate the verses. The album's title is telling: a kamikaze is not only a suicide mission but one that is deployed in a war that is already lost. Eminem can't defeat time or the evolution of Hip Hop into places he doesn't like or understand, but he'll certainly kill himself trying.
5. The Marshall Mathers LP 2 (2013)
Plenty of emcees have created sequels to their albums, most of them trying to recapture the magic of their magnum opus, but most of them do not succeed. Why Eminem would want to return to the LP that launched him into the stratosphere and defined his career more than a decade later was confounding, but the man has never shied away from risks. And he pulls it off – for the most part. While not quite as thematically tight or compelling as the original, The Marshall Mathers LP 2 is definitely more hit than miss, with clever flips like the opening, "Bad Guy," a surprising misdirection sequel to "Stan" from the perspective of Matthew, Stan's little brother, and the Beasties-homage "Berzerk."
This was his first time collaborating with Rick Rubin, so he went to the rap-rock hybrid a few times and while he couldn't help himself from employing some old rock samples and power ballads, Eminem sounds focused and energized throughout. "Rap God" has him just showing off, laying it all on the line, his LeBron in Game 7 of the 2016 Finals, and "Evil Twin" sounds most like vintage, 2000-era Shady from the flow to the wordplay that is clever without being forced ("Leanin' on the horn, screamin' 'F*** the police!' like cop porn/Flipped rap on its ear like I dropped corn"). It's his best album this decade.
4. Relapse (2009)
The expectations were outlandish. It's hard to imagine any album living up to the hype and anticipation of the first new Eminem album in five years, a half-decade in which he remarried and re-divorced his ex-wife Kim, his best friend was murdered, and he became completely addicted to pills, causing his weight to balloon and his creativity to suffer (he was smart not to release songs he recorded during that time like "Balln' Uncontrollably" and "Wee Wee").
Relapse was a disappointment to many upon its release, but as time passes, its strengths become more evident. Unlike the previous few albums when Em handled about half of the production duties himself, he cedes control to Dr. Dre, and while the heavy bass thump that made him a legend is still present, it is layered with haunting, atmospheric soundscapes that provide a perfect backdrop to Em's subject matter without allowing them to become too over-the-top. This allows Slim Shady to focus on the lyrics and though the topics may be uncomfortable, his execution is virtually flawless, accents and all.
For all of the talk of horrorcore, Relapse has some of his most personal songs, including "Déjà Vu," "Beautiful," the only song recorded before rehab (and the only one not produced by Dre), and the bonus cut, "Careful What You Wish For." The other bonus track, "My Darling," refers all the way back to the intro to The Slim Shady EP and is one of the best and most telling non-singles of his whole career, while Refill includes more gems, including his scene-stealing performance on the posse cut "Forever" and the eerie "Music Box."
A possible concept album that has both its defenders and detractors, the lukewarm response is what sent him in search of something new – instead of Relapse 2, we got Recovery – and, from the looks of it, the Eminem from Relapse is gone forever. That is the most disappointing thing about the album.
3. The Slim Shady LP (1999)
"How the f*** can I be white? I don't even exist." So different. So original. The Slim Shady LP showcased Eminem's skills beyond the gimmicky character from "My Name Is." While the Dr. Dre co-sign and his backdrop for that song lent credibility to the young artist, he only supplies three beats here, but those are some of the strongest cuts ("Guilty Conscience" and "Role Model").
With its combination of humor, shock value, and just plain dopeness, it not only introduced a superstar to the world, but also became an inflection point in Hip Hop – Em was influenced by the greats and subsequently influenced a generation that rapped about anything and everything, particularly personal issues.
It's not a perfect album – a few songs could've been cut and, in true late '90s Hip Hop fashion there are far too many skits – but songs like "'97 Bonnie & Clyde" proved that Dre's newest protégé had skills on the microphone.
2. The Eminem Show (2002)
Arriving in the midst of his phenomenal run atop the rap game – The Marshall Mathers LP, D12's Devil's Night, The Eminem Show, and the 8 Mile soundtrack were all released within a two-and-a-half year period – The Eminem Show found the artist full of confidence in his craft, taking his rhyming ability to yet another level of sophistication and intricacies, yet conflicted about everything that his success brought. Thus, the album finds him simultaneously introspective and outwardly defiant, questioning himself and his life while at the same time welcoming any and all challengers to try and take his spot.
He addressed his race ("White America"), his upbringing ("Cleanin' Out My Closet"), and his daughter ("Hailie's Song"), while also leaving room for straight raps and responses to disses ("Till I Collapse"; "Say What You Say"). It was the first album in which he took control of most of the production himself (foreshadowing some of his later tendencies like rock-based anthems), but it's carried by his performance in the booth.
In 2002, Marshall Mathers was still at his apex, performing at the height of his abilities, and expanding his repertoire.
1. The Marshall Mathers LP (2000)
Sometimes the elements align just right. Famous but not yet ridiculously so, the focus of so much attention and controversy, and still hungry to prove that despite his popularity, he was more MC than TRL, Eminem made the leap with his second Aftermath release. While the humor and juvenile hi-jinks were still present, his songwriting had improved dramatically and he was challenging and stretching himself by changing his flows and cadence from "Kill You," to "The Way I Am," to "Criminal," with an approach that was still melodic with rhymes that fit perfectly with the beats.
As expected, he addressed everything and everyone head-on, but also showed more of himself, all of which was captured perfectly with "Stan," a song that fittingly spoke to both his hardcore fans and his commercial ones, and was so influential that the term entered the lexicon as shorthand for super fan. Recorded in only two months, he was in the zone for The Marshall Mathers LP, full of energy, anger, defiance, and drugs, and creating an album that sold more than twenty million copies worldwide, became an all-time great, and the project by which all other Eminem albums will be measured.