What's happening world, welcome to 2017! Right now it's the time to speculate on how the year will shape up musically. In 2016, after a mostly mundane Hip Hop year at first, the last quarter of the year exploded with amazing releases from Common, Run The Jewels, Tribe, J. Cole, and Ab-Soul. This year, there are a lot of dope projects that are expected to drop. A lot of the projects on this list are confirmed to be delivered this year. With that being said, let's get into the top twenty-five most anticipated releases.
25. Quelle Chris - Being You Is Great...I Wish I Could Be You More Often
One of Mello Music Group's flagship artists is Detroit's Quelle Chris. The last time we heard from him was 2015's Innocent Country, which was seen as his most cohesive project to date. That claim could change with his next full-length album.
Lead off by the cuts "Buddies" and "Calm Before", Quelle is focused on having another acclaimed year, and nobody should bet against him. Working with past collaborators such as Roc Marciano and Alchemist, this should be an interesting listen.
24. Drake - More Life
What a historic 2016 for Audrey Drake Graham. Breaking nearly every record existing on Billboard, if nobody fully believed he was a huge star in this game, his figures of last year should've shattered all doubts. His album Views was the highest selling album of 2016 and had many proclaiming his legend-like status already.
Late in 2016, he stated that he was dropping a "playlist", as opposed to an album or mixtape entitled More Life. Lead by the cut "Fake Love", there's no reason to bet against Drake having another stellar year. Rumored guests include Bryson Tiller, Young Thug, and possibly even his new boo J. Lo, so this could be pretty intriguing.
23. Lil' Wayne - Tha Carter V
The long-awaited follow-up to Tha Carter IV has been surrounded in controversy and mystery. The album was reportedly finished in 2014, but due to legal issues between him and Cash Money (more specifically Birdman), the album was hanging in limbo, with the high probability of never seeing the light of day.
That changed within the last week, as Birdman promised to drop the highly awaited album, and finally put hardcore Wayne enthusiasts at great ease, however it would be more of a treat once we actually have physical evidence to support these claims. Will he repeat the massive success of Tha Carter III and the furthering success of IV? Only time will tell.
22. Lupe Fiasco - DROGAS, DROGAS Light, and SKULLS
After a very brief retirement in late 2016, the polarizing emcee outta the Chi will go through with his promise (so we think) of dropping three albums this year: DROGAS, DROGAS Light, and SKULLS.
All of these will reportedly lead to his official retirement album, The Cool 2 in 2018.  The first to drop will be DROGAS Light, which contains the singles "Made In The USA", "Wild Child", and the touching "Pick Up The Phone".  Following up his 2015 classic Tetsuo & Youth will not be easy, but knowing this young emcee, it'll be no problem.
21. The Game - Westside Story
One of the industry's most prolific emcees could see his swan song in 2017. Reports are The Game will drop his final album this year entitled Westside Story, and it is up for high anticipation. After his classic of 2015 The Documentary 2/2.5 and his equally fantastic follow-up of 2016, 1992, if this is truly his going out album, you can best believe he'll be going out in complete and total G-fashion. No word on collaborators yet, but no matter what, The Game will likely deliver yet another huge album in what's being considered one of the most consistent and excellent discographies in all of Hip Hop.
20. Jedi Mind Tricks - The Bridge & The Fallen
One of the underground's most revered acts over the past twenty years has been Philly's Jedi Mind Tricks. Vinnie Paz and producer Stoupe has delivered such greats as Visons Of Gandhi, Violent By Design, A History Of Violence, and the most recent The Thief & The Fallen.
Now it's time for their ninth album, and there's no reason to believe that this album won't be another excellent project from these guys. It would be too sweet if Jus Allah was a part of this as well for it can TRULY be a JMT album.
19. Pusha T - King Push
After a fairly quiet 2016, Pusha T seems poised to finally drop his highly anticipated album, King Push this year. At the end of 2015, he delivered King Push: Darkest Before Dawn, which served as a teaser for King Push.
The album was a fantastic prequel to what we assume will be his work solo work to date. He has to bring his game up to a new level in 2017 with all these new projects on the horizon, but I have a feeling that he will be just fine. He dropped a couple cuts in 2016 in "D.D.A." with Jay-Z and "Circles" with Desiigner and Ty Dollar $ign, but it remains to be seen if these cuts will make the final cut.
Regardless, we can rest assured that Push will definitely handle his business for G.O.O.D. Music and for Hip Hop in general.
18. Joey Bada$$ - A.B.B.A.
Pro Era in the house! In 2016, we saw releases from Nyck Caution, CJ Fly and Aaron Rose (formerly known as A La Sole). This year will be started with the head honcho. Joey Badmon will be dropping his follow-up to his incredible debut full-length album of 2015, B4.Da.$$, with A.B.B.A.
Already hitting people in the heads with cuts like "Devastated" and the supposed first single, "Front & Center", expect more great things from Joey and this could be the start of another sizzling year for Pro Era.
17. Logic - AfricAryan
This DMV rhyme animal is ready to drop his third full-length Def Jam album, entitled AfricAryan. Billed as another concept album, similar to his prior acclaimed effort The Incredible True Story, this album will reportedly tackle his never ending walk being an ethnically mixed man, and how it ties into everyday life for him.
In 2016, he dropped a surprise mixtape with the pleasing Bobby Tarentino, which spawned his first top 100 single, "Flexicution". Let's hope this will continue his momentum into 2017.
16. Raekwon - The Wild
The legendary chef of the Wu will return in 2017 with a new album entitled The Wild. Following up his album of 2015, F.I.L.A., many are hoping he will return to the roots of that hardcore, gritty, cinematic storytelling that made him one of the game's most vivid emcees and what made his debut, Only Built 4 Cuban Linx… one of the game's all-time heralded albums.
It remains to be seen if RZA will be involved or if there will be any Wu involvement whatsoever, but regardless the chef is back and the kitchen belongs to him.
15. Slaughterhouse - Glass House
Heads have been incredibly anticipating the next Slaughterhouse album for about three years now. Granted, all four cats have been very busy with solo projects since their last venture, the sizzling mixtape, House Rules, and their Shady Records debut, Welcome 2: Our House.
Word has it that the guys will be ready to drop the long-awaited album that will be executive produced by not just Eminem, but by production monster Just Blaze as well. With all four delivering great projects over the last few years (Royce and Joe in particular), it's time for the House gang to smack this Hip Hop game in the face once more and take their place as the fearsome foursome again.
14. Sean Price - Imperius Rux
In 2015, the rap world sadly lost one of the true great emcees in Sean Price. Bar for bar, there weren't too many that were in the same hemisphere as the legendary Sean "Nice". Within a few months, Duck Down dropped his fantastic mixtape, Songs In The Key Of Price, which posthumously showcased the level of emceeing the game would be missing.
It turns out he left behind a bunch of material for our ears. In 2017, Duck Down, in accordance with his widow Bernadette, will drop Imperius Rux, an album filled with P at his absolute finest. Leading off with the incredibly dope "Rap Professor", here's to the continuance of P's legacy. Let's go P!!!!
13. Kanye West - Turbo Grafx 16 (tentative title)
The complexity that is Kanye West will continue in 2017. After delivering his highly altered and constant changing The Life Of Pablo album, word is that he'll continue the momentum with his next album, Turbo Grafx 16, named after the forgotten about video game system of the early nineties.
One thing you can expect from him is simple: the unexpected. There's no such thing as orthodox, traditional or ordinary with West, and that can be a great thing. So far there's been no lead single, but whenever there is, you can believe there will be huge buzz and likely another Grammy nod, or several.
12. Jay Rock - As Yet untitled
TDE's eldest thinking O.G. delivered his best work to date in 2015 with 90059 and capped off a huge year for TDE, which included the release of the album of our generation, To Pimp A Butterfly. It's being said that his follow-up album will drop in 2017, and if it's anything close to what we heard with 90059, we can expect another serious banger from this cat.
11. Zach De La Rocha - As Yet Untitled
The long-standing Rage Against The Machine front man is finally poised and ready to drop his solo debut offering. The highly angst politically-driven artist is well known for penning some of the most socially powerful cuts known to man and his collaborations with Run The Jewels over the past couple years have shown that he hasn't let up one bit.
Respected within Hip Hop circles by the likes of Chuck D, KRS-One, and former Philly phenom Last Emperor, this could be among the most interesting releases to emerge in 2017. Already being lead with the El-P produced "Digging For Windows", word has it that he has linked up with Quest-Love, DJ Shadow and others, the anarchy will continue at just the right time in our society.
10. Jay-Z - As Yet Untitled
After his wife delivered the game's most powerful and charged project in 2016 with Lemonade, many were left wondering, "When will Hov drop?"  To those who copped Lemonade, it was obvious the cuts were drawn from a personal place and real life (or at least that may have been what they wanted us to believe). Jay's next album has been speculated to be seen as a "response" to the accusations formed in Lemonade.
His last project, Magna Carta Holy Grail, was seen as his worst album in years, but if he gets back to the fire that we know him to have, take it to the streets instead of the boardroom, then he could have another major album on his hands.
9. The Roots - End Game
It's been a couple years since we've heard any new material from The Roots crew. In 2015, they dropped And Then They'll Shoot Your Cousin, which was met with good acclaim, although not in the same space as prior stellar works such as Illadelph Halflife, How I Got Over, and Rising Down.
It'll be interesting to see if Black Thought, Quest, and the gang go back to what made them one of the single most important and influential groups in not just Hip Hop but music as a whole. No leads yet, but when there is one, it'll be vintage Roots and we can expect another excellent project.
8. Pete Rock & CL Smooth - As Yet Untitled
Much like we saw the return of legends such as De La Soul and Tribe in 2016, heads are clamoring for the return of one of the early to mid-nineties most acclaimed duos. Late in 2016, super producer Pete Rock stated that he was reuniting with partner CL Smooth for their first full-length album together since '94's wonderful The Main Ingredient. One has to wonder if they still have… IT some twenty-three years (!!!) after Main Ingredient dropped.
Pete Rock has worked with the likes of Camp Lo, Smoke DZA, and more over the past few years, but we've heard little to none from CL. Can the duo that dropped one of Hip Hop's defining staples in "They Reminisce Over You" pull it off one more time? We shall hopefully see.
7. Oddisee - The Iceberg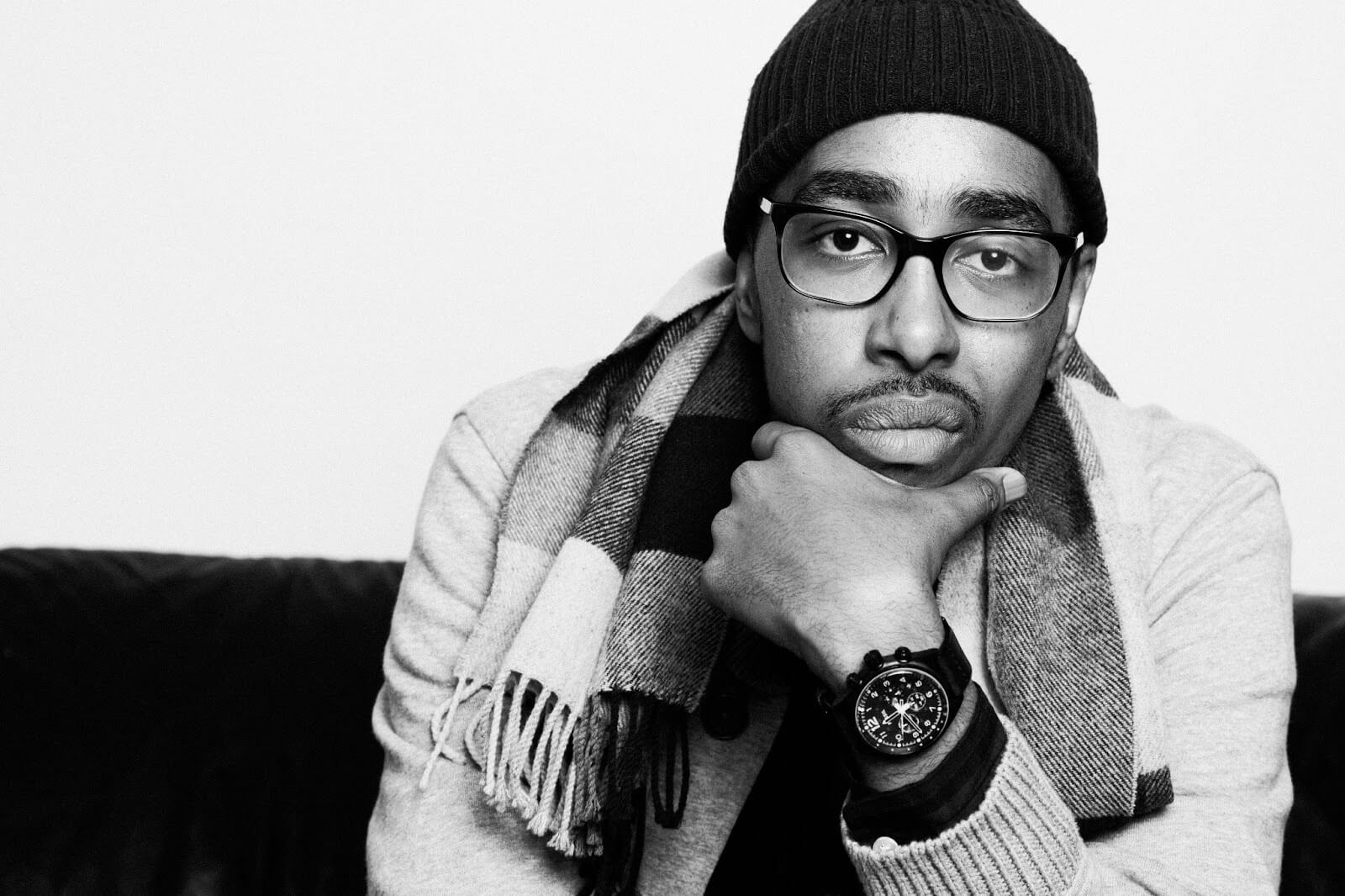 It's been quite a good run for Mello Music's Oddisee. In 2014, he and his group Diamond District dropped the acclaimed March On Washington. Shortly after that in 2015, he delivered his magnum opus in The Good Fight, which put him in a whole new light and got his name more out there than before. In 2016, he dropped his instrumental album The Odd Tape, along with his critically acclaimed EP, Alwasta.
Now this year, he will deliver his eighth full-length solo album, The Iceberg. Led by the infectious "Things", there will likely be more of the same melodic funk and fantastic soundscapes from this steadily bubbling emcee/producer. If this album goes even harder than The Good Fight, people will stop sleeping on this DMV resident more and more.
6. Dave East - As Yet Untitled
NYC's next big star will officially arrive when Harlem's Dave East delivers his Mass Appeal/Def Jam debut in 2017. Executive Produced by mentor Nas, there's no reason that this cat won't somehow smack cats in the face to bring NY back into the forefront of Hip Hop.
Dropping two acclaimed mixtapes in two years, especially 2016's Kairi Chanel, it's only to be expected that this emerging star will have an intriguing year. It would be a great idea to not bet against him to be among the most checked for emcees of the year more than ever.
5. Big K.R.I.T. - As Yet Untitled
After delivering one of the most powerful and gripping verses of his life with "Might Not Be OK" in 2016, eyes are on the Mississippi native to deliver another album of honest, soulful, and passionate lyrics for 2017.
Since leaving Def Jam last year due to being under promoted, his stock has been back on his terms, dropping the 12 For 12 mixtape, and getting the atmosphere right for the follow-up to his incredible release of 2014, Cadillactica. Right now there are no lead singles but believe me when I tell you, this will not be a quiet year for K.R.I.T.
4. ScHoolboy Q - As Yet Untitled
There wasn't a more in-demand label crew than TDE in 2016. From Kendrick's masterful Untitled Unmastered to Ab-Soul's Do What Thou Wilt, it was a monster year for them. Perhaps the biggest album all year for them was ScHoolboy Q's Blank Face LP. The Grammy-nominated artist broke the platinum mark in 2014 with Oxymoron and followed it up with an even better album with Blank Face.
Word has it that he's already knocking out tracks for another album he wants to drop in 2017. How the hell can he keep outdoing himself with these scorching albums of late? We'll surely find out if he does in fact drop the album in 2017.
3. Eminem - As Yet Untitled
Oh, how we miss the amazing lyrical antics of Marshall Mathers. He has been somewhat incognito since the release of The Marshall Mathers LP 2 back in 2014. We last heard him on that BLISTERING Shady 2.0 freestyle with Yelawolf and Slaughterhouse in 2015, and we've been finding for more of him since.
Clearly a legend, as a lyricist, battler, and artist overall, Eminem could own this year if he drops a dope project reminiscent of prior works like The Eminem Show, Recovery or dare I say his masterpiece of 2000, The Marshall Mathers LP.  No definite date or any singles yet, but if and when he drops anything, the game won't be safe at all in 2017.
2. Nas - As Yet Untitled
Many consider him the G.O.A.T. For years he was considered the reincarnation of Rakim. Whatever you call him, make sure it's in reverence. The one and only Nasir Jones is slated for a 2017 return with his final Def Jam release. We last heard him on the DJ Khaled standout, "Nas Album Done", but in terms of an album, he dropped the fantastic Life Is Good in 2012, read that: five years ago.
It's now time for this emcee / businessman / label co-owner / philanthropist to drop another monument for the game. There's also word that he could FINALLY drop his long awaited Lost Tapes 2 on his own Mass Appeal Records (home to Run The Jewels, Dave East, Gangrene, Boldy James, and J Dilla's The Diary from 2016).
This could be that year THE legend serves Hip Hop a dose of much needed wise, witty, and poignant lyricism as only the constructor of Hip Hop's greatest all-time achievement in Illmatic can do.
1. Kendrick Lamar - As Yet Untitled
It's not possible to outdo perfection, but that's what may be in front of Kendrick Lamar Duckworth in 2017. He delivered the most game-changing album of this generation with To Pimp A Butterfly in 2015, and put out a collection of cutting room floor cuts with Untitled Unmastered in 2016, in which those cutting room floor cuts were better than most anything you heard in all of 2016.
The question is "What other type of brilliance can we expect from this genius?" Featuring himself on projects ranging from Beyonce to Tribe, Mac Miller, Danny Brown, and his own TDE brother ScHoolboy Q, it's time he owns the Hip Hop world once again with talent the likes of which will go down in legendary status when it's all said and done.
Honorable Mentions
Big Sean – I Decided
Ghostface Killah – Supreme Clientele 2: The Blue & Cream Era
Apathy & O.C. – Perastroyka
MC Eiht – Which Way Iz West
NYGz – As Yet Untitled
Wale – Shine
PRhyme – PRhyme 2
GZA – Dark Matter
Childish Gambino & Chance The Rapper – As Yet Untitled
Vince Staples – As Yet Untitled
Redman – Muddy Waters 2
Method Man & Redman – Blackout 3
Big Boi – As Yet Untitled
Andre 3000 – As Yet Untitled
Young M.A. – As Yet Untitled
Yasiin Bey – Negus In Natural Person
Yasiin Bey & Mannie Fresh – As Promised
A$AP Rocky – As Yet Untitled
Chuck Strangers – As Yet Untitled
Nyck Caution & Kirk Knight – Nick At Knight
Migos – Culture
Anderson.Paak – As Yet Untitled
Cunninlynguists – As Yet Untitled
Bumpy Knuckles & Nottz – The POPduke Project
Phonte -As Yet Untitled
Phife Dawg – As Yet Untitled
Punch (of TDE) – As Yet untitled
Mobb Deep – As Yet Untitled
Black Moon – As Yet Untitled
Talib Kweli & Styles P – As Yet Untitled
Royce 5'9″ – The Book Of Ryan
T.I. – The Dime Trap
Vic Mensa – As Yet Untitled
Madvillain – Madvillainy 2
DOOMStarks – DOOMStarks
Roc Marciano – Rosebud's Revenge
Saigon – As Yet Untitled
Action Bronson – As Yet Untitled
Please keep in mind, there may be projects on this list that won't come out at all, especially within the Honorable Mention section (how long have we been waiting on DOOMStarks, Madvillainy 2, and the solo offering of Andre 3000?)
This is just a list of REPORTED and highly speculated projects dropping. If by some chance all or most of these albums come out, this will be a classic year and one for the ages. Overall, we've had some great years recently and if played right, 2017 could be among the best Hip Hop years ever. What are you anticipating this year? Is it on either list? Don't be afraid to chime in. Until next time folks, stay up!