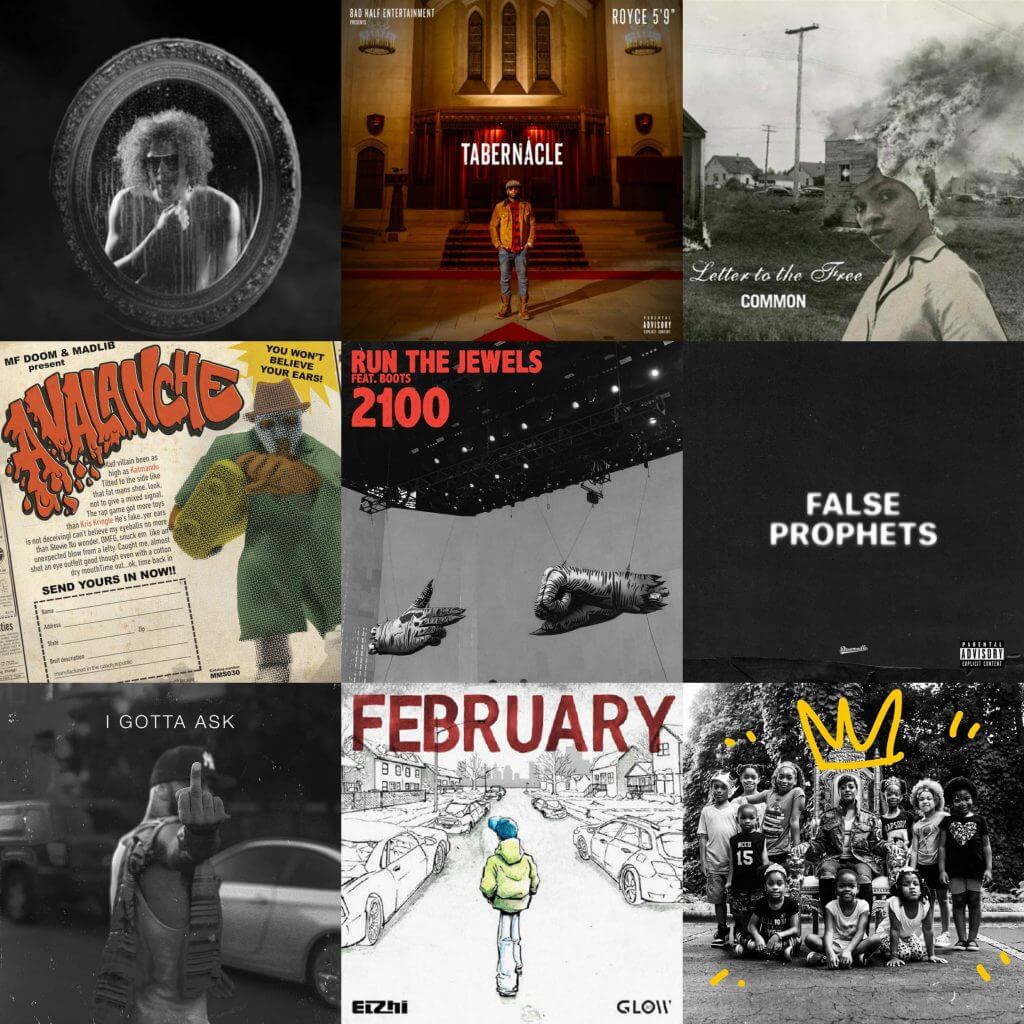 What's the haps folks! It's only right that after I left you guys with 2016's best albums, I also had to cover the best cuts of this year. Consider this a mixtape of the best of 2016, – from Tribe to Common, T.I., Kendrick, and K.R.I.T., there have been some SIZZLING cuts that have blessed our ears. Without any more delay, let's get to it, shall we?
Royce 5'9" - "Which Is Cool"
The second video to emerge from the super dope EP of Royce 5'9″, Tabernacle: Trust The Shooter, was the emphatic yet minimal "Which Is Cool". We have Royce spitting his signature shit-talking, mixed with some subliminal Drake dissing, over a groovy Nottz beat. This showed why he is who he's been for over a decade and a half.
Danny Brown - "Lost"
Over an amazingly haunting beat, Detroit's own Danny Brown exploits his excesses while telling people he basically did it all his way, whether under the influence or not. Just one highlight from an incredible release from this Hip Hop "rock star".
Common feat. Stevie Wonder - "Black America Again"
What has to be considered the powerful cut of 2016 is the title track to Common's classic new album, Black America Again. Over amazing production from Detroit beat smith/drummer Kareem Riggins and Grammy Award winning pianist Robert Glaspar, Common highlights the plight of the Black community, yet also shows our pride and our ability to overcome the times we're in. When added with the passionate vocals of the iconic Stevie Wonder, this is definitely one of the best songs ever within his entire discography.
J. Cole - "False Prophets (Be Like This)"
Fayetteville's own Jermaine Cole returned upon the scene making noise quite quickly. One of two promotional singles from his dazzling album 4 Your Eyes Only was "False Prophets", which is noted for him highlighting his frustrations and disappointments in the likes of Kanye West, Drake, and close friend Wale. Clearly something that he needed to get off his chest, Cole raised a lot of eyebrows with the cut, but one can't deny his honesty within it, and it set the stage for his most poignant album to date.
Common feat. Tasha Cobbs - "Little Chicago Boy"
What can honestly be considered the most beautiful cut, not just on his monumental Black America Again album but one of his best in recent memory, Common eulogizes his late father, Lonnie "Pops" Lynn over an emotional, yet gorgeous piece, complete with minimal percussion, piano, guitar, and flute spots.
Wonderful live instrumental production aside, Grammy Award winning Gospel vocalist Tasha Cobbs sets this cut off with her incredible vocals that really grip and pull at your heart strings. A definite tear-jerker, this will easily be felt by anyone who has lost someone this past year and may be the most honorable cut of the year.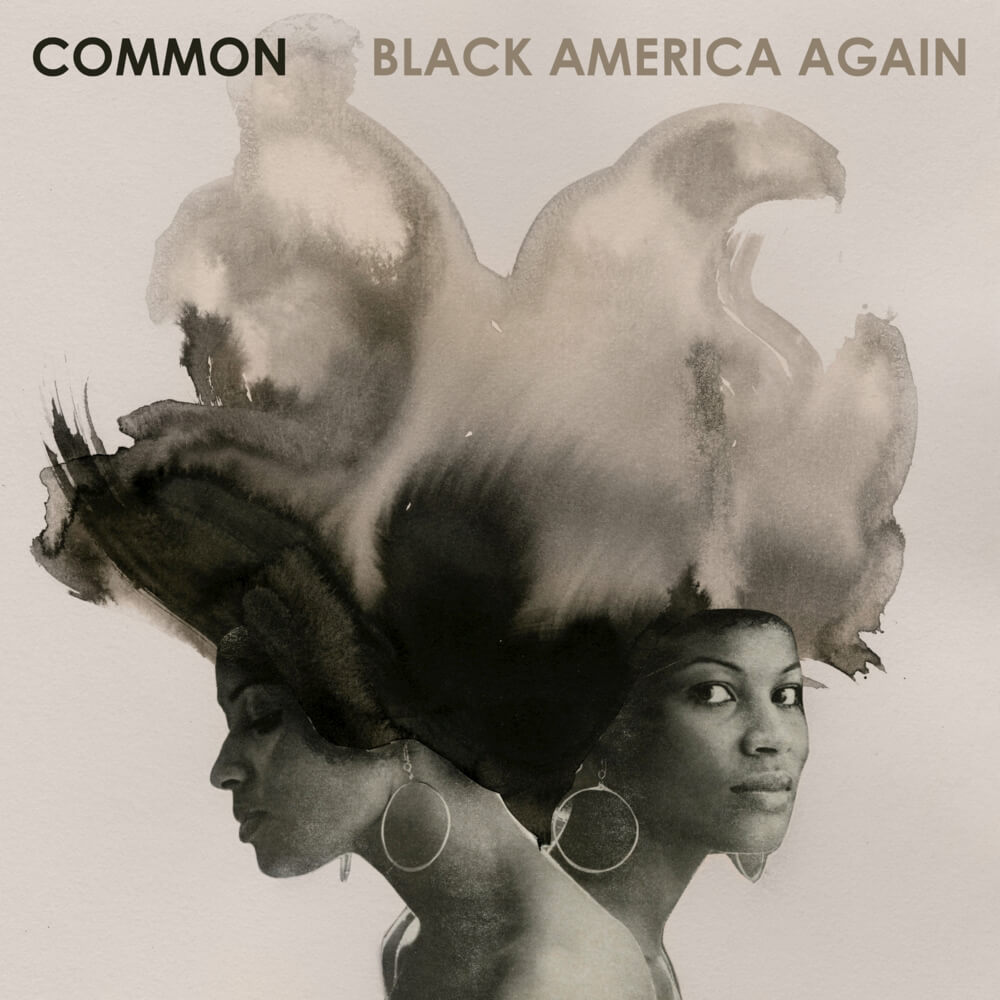 Ab-Soul - "D.R.U.G.S."
Ab-Soul has been among the most anticipated artists for an album this year, and he very solidly delivered with Do What Thou Wilt. While he dropped some dope cuts such as the album's first singles "Brailles" and "Huey Knew", it was this dark anthem showing that among his many vices (family, money, bitches), his vice of drugs stands right there with them all.
On an album that examines the importance of women in our culture, this cut in particular is a hypnotic look into a complex artist who, although excellently talented, clearly has a love affair with everything from mollys, alcohol, and cigarettes to Percocet and Xanix, he also lets it be known to kids that although he loves these vices, he doesn't need them.
Drake feat. Popcaan - "Controlla"
Whether you want to admit it or not, Drake had a historic year. Breaking record after record this year, Drake has officially placed himself into Hip Hop's upper echelon of stars. With his much anticipated Views album, he presented us with a very hypnotic dancehall track meant to dutty wine with some fortunate young lady or man. Very sensual in nature, Drake managed to once again take us to the dance floor, whether we liked it or not. This cut was hot all year.
Chance The Rapper feat. Saba - "Angels"
Has anyone had a better year as a "new artist" than Chi-town's own Chance The Rapper? Not hardly, as his critically acclaimed mixtape, Coloring Book, has been revered for its highly uplifting vibe and even delving into God, spirituality, and makes you occasionally feel like you're in the coolest church in town.
One such track that exemplifies this is "Angels", which complete with blaring horns is a joyous cut that has him declaring that he's blessed by having angels surrounding him all the time. A very needed cut to promote positivity and hope.
Common - "Pyramids"
Common's Black America Again wasn't all heavy, as it also celebrated women to the fullest. He also went back into Hip Hop beast mode with the drum-heavy "Pyramids". Complete with a very appropriate ODB sample as the hook, Common BURNS the mic up with this one, especially between 2:20-2:27 (WHEW!!!!!). He may be activist, actor, and all that, but NEVER forget that he's a G.O.A.T. out here and he reminded us of that on this flames track.
Havoc & The Alchemist feat. Cormega - "Hear Me Now"
If there was a better Alchemist beat this year, I would love for you to present it to me. This was among the most fantastic use of a piano and recorder loop done this whole year. Haunting and ominous, Mobb Deep's Havoc and fellow QB graduate Cormega spit daggers and remind us that Queensbridge is where legends are from. Arguably the best cut from Havoc and Al's The Silent Partner album, which is flames in itself, this takes you back to a warm place of you were heavy into mid-90s NYC Hip Hop.
Elzhi - "Two 16s"
We rejoiced with the return of Detroit's rhyme animal (one of many) Elzhi. Dropping his eagerly awaited Lead Poison album, this track has him in storytelling mode examining two different stories that although troubling, are nicely executed by a very gifted lyricist.  BTW, how CRAZY has Kareem Riggins been this year??
Dave East - "Keisha"
Harlem's next-to-blow Dave East is being celebrated as the next voice to bring NYC back to full prominence. With a mixtape like Kairi Chanel, it's not hard to see why. With the debut single, "Keisha", he describes a tale of a sheisty female that set him up and robbed him. Swearing revenge, he basically says he better not see her. Great storytelling from this Nas protege, we look forward to his Def Jam debut coming soon.
Kenneth Whalum feat. Big K.R.I.T. - "Might Not Be OK"
Talk about a powerful cut. K.R.I.T. has always been known to infuse soulful, gripping music over the years, as evidenced with fantastic mixtures and albums likes King Remembered In Time, Cadillactica, Live From The Underground, and K.R.I.T. Was Here.
This track may be amongst the most hard-hitting he has ever done. Getting up with Grammy-Award winning musician Kenneth Whalum, he addresses police brutality and their traumatic after-effects upon the family and the community. Definitely one of his most memorable cuts ever, not only does it require multiple listens, but also the ability to not break down and cry over anger and outrage.
Kendrick Lamar feat. Thundercat, Terrace Martin, Bilal, and Mani Strings - "Untitled 3"
Another dope track on King Kendricks's phenomenal Untitled Unmastered compilation album is the third cut. While there's no title for this, he has performed this once or twice and the shame about this version is that it's so condensed. This two and a half minute cut is still among his most carefully thought out songs, examining different cultures and their impact upon him in the industry. Like most tracks on the album, one could only imagine how amazing it would've been fully mastered and released.
Royce 5'9"- "Tabernacle"
Royce 5'9″ has always been among the vivid lyricists there is, besides being a straight rhyme animal. On his album Layers he presented us with perhaps the most poignant cut of his career: "Tabernacle". On this masterful cut, Ryan Montgomery is present and he tales of two of the most defining moments of his life: his first meeting with fellow Detroit rhyme legend, Eminem, and the unfortunate passing of his grandmother. Coinciding with the birth of his first son, he realizes that "God is real", and it became the beginning of an acclaimed career.
A Tribe Called Quest feat. Busta Rhymes - "Dis Generation"
Oh how sweet it was to hear one of Hip Hop's most revered groups ever come back one last time. A Tribe Called Quest reemerged with their reportedly final album, We Got It From Here…Thank You 4 Your Service. Among the many standouts is the funky "Dis Generation", which features vocals from honorary member Busta Rhymes, as well as original member Jairobi and posthumous vocals from the late Phife Dawg giving big ups to this current generation of emcees and having their back. Sounding like vintage Tribe, this cut is a big salute to the crop of kids out here pushing to keep the game forward. What better statesmen to give them props.
Joe Budden - "I Gotta Ask"
Jersey Joe showed his ass one more year with his sizzling album, Rage & The Machine.  One standout in particular was "I Gotta Ask". Over searing production from AraabMuzik, Budden showed reverence to one of his idols, Jay-Z, by incorporating the same style Jay had in "Hard Knock Life" for this cut. Showing firepower and confidence we haven't seen on his own in a few years, Joe reminded us why he's truly one of Jersey's finest.
Rapsody - "Crown"
North Carolina's Rapsody has been steadily achieving highly revered status within the rap game. She released her EP, Crown, back in November and one didn't need to look much further in terms of heat than the title track. This inspirational cut reminds us of our strength and ability to aim and walk high over some sweet boom bap production courtesy of Jamla family members 9th Wonder and Khrysis. By the end of this cut, you'll never forget to "wear your crown".
Run The Jewels feat. Boots - "2100"
What a way to nearly close out the year than with some Run The Jewels new music. In high anticipation of their third album, RTJ3, in January, Killer Mike and El-Producto dropped more collar-straightening heat in the form of the highly angst socio-political cut, "2100". Ironically dropped just after the disheartening announcement of Donald Trump winning the election, this cautionary cut warns us of what's ahead and has us raising our fists in the air in defiance.
Sean Price - "Rap Professor"
The late, great Sean P posthumously dropped crazy bars on the DJ Skizz-produced, blaxploitation-sampled "Rap Professor". This cut will reportedly be included on 2017's Imperius Rux album, which if it's anything slightly resembling heat like this will be a definite favorite of the year. Why wouldn't it be? It's P!!!!!!!
Elzhi - "February"
One thing that made Elzhi's Lead Poison so intriguing was of how deeply personal it was. One such cut was the vivid "February", on which after a beautiful piano intro, he covers everything from death to depression to suicidal thoughts. It's clear that during his time away, he really went through it, but we're glad he made it out of the storm better than ever.
Dave East - "Don't Shoot"
Perhaps the most standout cut, not just on his excellent mixtape Kairi Chanel, but within his entire discography, Dave East delivered the vivid and powerful "Don't Shoot", a fiery cut detailing Dave in three different periods within his life: his early adolescence, his high school/college years, and full adulthood. All periods examine him getting harassed by police and the fears of the police state of the country. The tragic ending is the all too common state of affairs for Blacks within the country.
A Tribe Called Quest - "Lost Somebody"
When the Hip Hop world lost Phife Dawg early in 2016, it's like the community stopped for a while, as we were all in heavy mourning over his passing from diabetes. On "Lost Somebody", Tip and Jairobi give a fitting eulogy for their fallen partner and friend, and it is a classy farewell to the five-foot assassin. Don't be surprised if, while you're having your neck grooving to the delectable production, tears well up listening.
T.I. - "Warzone"
If there was a time to put away the less substantial material in Hip Hop, it's right now. With the fiery state of affairs our country is experiencing, T.I. was not blind to this, and he dropped a venomous EP, Us Or Else, only to be followed months later by a whole full-length, Us Or Else: Letter To The System.
Arguably T.I.'s most acclaimed work in years, one standout was the angst "Warzone". What was even more pressing about this cut was the controversial accompanying video, complete with Whites and Blacks being in role reversals in intense situations such as police shootings and getting killed by suffocation. T.I. stayed woke this year, and put out music that definitely reflected it.
J. Cole - "Everybody Gotta Die"
The other much-discussed promo cut from 4 Your Eyez Only from J. Cole was the venomous "Everybody Gotta Die". Over a sweet sampling of Minnie Ripperton's "Inside My Love" (Only outdone by A Tribe Called Quest for "Lyrics 2 Go"), he goes after certain rappers who go by 'Lil' this and 'Lil' that. Never one to bite his tongue, Cole is in battle ready mode, and let it be known there too much wackiness out here for him to stomach.
Ka - "Mourn At Night"
Arguably presenting his best work to date with Honor Killed The Samurai, Brownsville's philosopher, Ka delivered his dose of whispering wisdom all throughout the album – perhaps the most chilling cut on the album is "Mourn At Night". Very subtle, yet very eerie and low-key, Ka tells tales of cautionary and surreal street life that don't end well.
In an album FILLED with highlights, this one is among the top of the heap if not for anything else, it's the boneyard chilling production that gives you the shivers while listening to him spit jewels to grow on.
Apollo Brown & Skyzoo - "Visionary Riches"
One thing Skyzoo is great at is conceptual rap, as we have seen over the years. He delivered once again with the ambitious "Visionary Riches", where he raps in the perspective of money. Over probably the album's best production from Apollo Brown, Skyzoo is an emcee's emcee, and this cut, among the many other stellar standouts, is exemplary of this.
Madvillain - "Avalanche"
HOLY. FUCKING. SHIT!!! After over a decade of no new material from these two, this surfaces. Those that had the privilege to cop 2004's Madvillainy from MF Doom and Madly beheld one of the greatest and most influential albums to ever come from the underground and is considered an unorthodox treasure compared to others like Aquemini and De La Soul Is Dead.
We've been waiting forever for new material, and we got it. It's unknown as to if this will appear on the MUCH anticipated sequel to Madvillainy, but regardless, the magic is still very much there and hopefully, this will be a sign of things to come in 2017.
Mac Miller feat. Kendrick Lamar - "God Is Kind, Sexy, and Nasty"
Many were a tad thrown off by the mellow, jazzy feel of Mac Miller's Devine Feminine album. However, this was still a very intriguing project and showed a far more loving side to the young emcee. Accompanied by King Kendrick, this incredible cut is equipped with piano scores throughout this piece. Eight epic minutes of seduction and love, this cut may be musically the best he has ever rhymed over in his career, as the instrumental alone is among the best all year.
Common feat. Bilal - "Letter To The Free"
Yet another timeless cut from this equally timeless album, Common presents another powerful ode to our country's current climate. This time, he takes to the prison system and how it's equivalent to modern day slavery. This wrenching cut is complete with Bilal's gripping vocals and a staggering musical soundscape that will both well up and tears and provide a spark in your heart to continue to stay woke. Common's very insightful lyrics were much needed and provide a new benchmark in the career of Lonnie Rashid Lynn.
Lupe Fiasco - "Pick Up The Phone"
While we're all disappointed at his very sudden retirement, Lupe Fiasco will always be remembered as one of the game's most visual and intelligent emcees. We are waiting for his reported final three albums, but he did manage to drop off the love-sick cut "Pick Up The Phone", which is something all of us know about all too well.
The cut dives into infatuation with the opposite sex, which sounds sappy but leave it to Fiasco to make it relatable and informed. The hook, sung by vocalist Eric Turner, wraps everything into one big beautiful track. However, the accompanying video is wrenching and turns out tragic. Man, what one simple answering of the phone and a hello would do, or even prevent.
Danny Brown feat. Ab-Soul, Kendrick Lamar, and Earl Sweatshirt - "Really Doe"
There's something about a good posse cut from different excellent emcees. This year's came in the form of Danny Brown, Earl Sweatshirt, and TDE big wigs Kendrick Lamar and Ab-Soul on the ominous yet still banging "Really Doe". Over sharp drums and a haunting xylophone loop provided by fellow Detroit beat monster Black Milk, these four cats go for the jugular on this track and serves that these four may need to a Slaughterhouse-type of collaborative album. Really, these four sound SICK together.
Honorable Mentions
A Tribe Called Quest – "We The People"
A Tribe Called Quest – "Black Spasmodic"
Isaiah Rashad – "AA"
T.I. – "We Will Not"
Drake – "One Dance"
Billy Danze of M.O.P. – "6:00 Briefing"
Oddisee – "Things"
Joe Budden – "Idols"
Kanye West feat. Kendrick Lamar – "No More Partying In L.A."
The Game – "Gang Signs"
The Game – "The Soundtrack"
Kendrick Lamar feat. Anna Wise, Punch, and Jay Rock – "untitled 5"
Danny Brown – "When It Rain"
Mac Miller feat. Anderson.Paak – "Dang!"
Quelle Chris – "Buddies"
ScHoolboy Q – "Groovy Tony"
Ab-Soul – "Threatening Nature"
Rapsody – "Tina Turner"
Designer – "Panda"
Wale – "Groundhog Day"
De La Soul feat. Estelle and Pete Rock – "In Memory Of"
A Tribe Called Quest feat. Elton John – "Solid Wall Of Sound"
Common feat. BJ The Chicago Kid – "Day The Women Took Over"
Chance The Rapper feat. T-Pain and Kirk Franklin – "Drown/Finish Line"
Master Ace feat. Pac Bundy and Chuck D – "Young Black Intelligent"
DJ Khaled feat. Nas – "Nas Album Done"
Jay-Z – "Spiritual"
Swiss Beats feat. Scarface – "Sad News"
Phife Dawg – "Nutshell"
StatikKXNG feat. Termanology – "Let's Go"
Vince Staples – "War Ready"
Lupe Fiasco – "Made In the USA"
DJ Khaled feat. Jay-Z and Future – "I Got The Keys"
Joey Bada$$ – "Front and Center"
Royce 5'9″ – "Dead President Heads"
Kanye West – "30 Hours"
Phife Dawg – "Dear Dilla"
Chance The Rapper feat. 2 Chainz and Lil' Wayne – "No problem"
Mick Jenkins – "Spread Love"
Prodigy – "Tyranny"
Pusha T feat. Jay-Z – "D.D.A."
Joe Budden – "By Law"
Apathy feat. Bun B and Twista – "Moses"
Danny Brown feat. ScHoolboy Q – "Pneumonia"
Isaiah Rashad – "Free Lunch"
Jay Electronica – "The Curse Of Mayweather"
D.I.T.C. – "Rock Shyt"
As you can see, there was a lot of sincere heat this year, and there's likely even more that I haven't named – this is strictly a subjective list. If you haven't checked any of these tracks out this year, please do yourself a favor and do so. All are constant rotators and will likely give you the same emotions, neck cramps, and mental field trips as they did me. Until next year, peace and love and stay safe these holidays!