This salute goes to another musically rich city, which has a long history of soul. Artists such as Chubby Checker, Frankie Avalon, The Delfonics, Frankie Beverly and Solomon Burke paved the way for the next generation to follow, which would consist of the likes of Jill Scott, Az Yet, and the most commercially successful group to ever emerge from the city, Boyz II Men.
As you can tell, the musical history of the city is as deep as Detroit, thus the term "Motown Philly". In Hip Hop, the legacy lies within musical variations. From gangsta to straight lyrical to artistic and abstract, Hip Hop has a huge part in the success of modern day Philly. Without any further distractions, let's get to the best efforts from the city of brotherly love.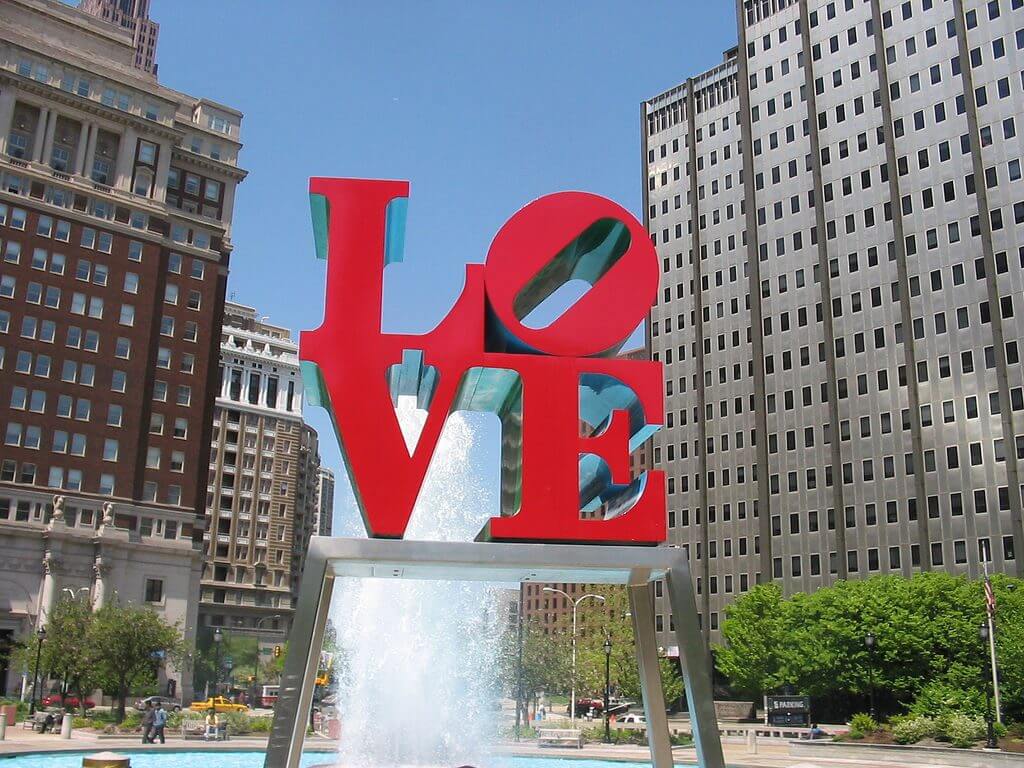 20. The High & Mighty - Home Field Advantage (1999)
From the sub-terrain of Philly came two Caucasian boys, one DJ and one emcee. DJ Mighty Mi and Mr. Eon were collectively known as The High & Mighty, and guess what people? This DJ/MC act was nothing to sneeze at. Their debut album, Home Field Advantage, was a delight for all backpackers, but it carried a lot of weight too.
Appearances by Pharoahe Monch, Evidence, Mad Skillz, Mos Def (these two on the lead cut "B-Boy Document '99") and a then-still fairly underground Eminem helped this album became a cult favorite and ushered in a wave of highly talented white emcees that proved that there's a lot more 3rd Basses than Vanilla Ices in this game.
19. Schooly D - Schooly D (1985)
One of the early forefathers of the Philly Hip Hop sound was Schooly D. Considered one of the pioneers of the gangsta rap genre, his self-titled debut album contained two of his biggest hits: "Gucci Time" and "P.S.K. (What Does It Mean)".
He was often known for describing street situations and his sexual conquests, thus influencing emcees such as Ice-T. We got a first taste of realism from a streets perspective in the early eighties thanks to him and we salute Schooly D for his contributions to the game.
18. The Roots - Game Theory (2006)
Let me put this out there: you'll see a lot of this act on this list. With that being said, one of their most heralded releases came in the form of their seventh album, Game Theory. This album was the start of their move towards more socially conscious and thought-provoking subject matter material.
Dark in approach and in technical standards, Game Theory was an album that put a mirror up to the ills of society with an anger that resonates. In spite of the bleak nature of the effort, this album was simply fantastic and was filled with passion and raw, reality-based rhymes and concepts. Definitely among the truly best projects from the legendary Roots crew.
17. Eve - Scorpion (2001)
The self-professed "pitbull in a skirt" was no joke in the early millennium. Former Dr. Dre-protege turned Ruff Ryder, Eve tasted success early with her very promising debut, Let There Be Eve: Ruff Ryders' First Lady.
In '01, she continued that momentum with her second effort, Scorpion, and it was every bit as dope as her debut. With her breakout hits, "Who's That Girl" and the Dr. Dre-crafted, Gwen Stefani-assisted Grammy-winning single "Let Me Blow Your Mind", Scorpion was another platinum success, not to mention a Grammy nominated album, and proved once and for all that Eve Jihan Jeffers wasn't going anywhere anytime soon.
16. Jedi Mind Tricks - Visions Of Gandhi (2003)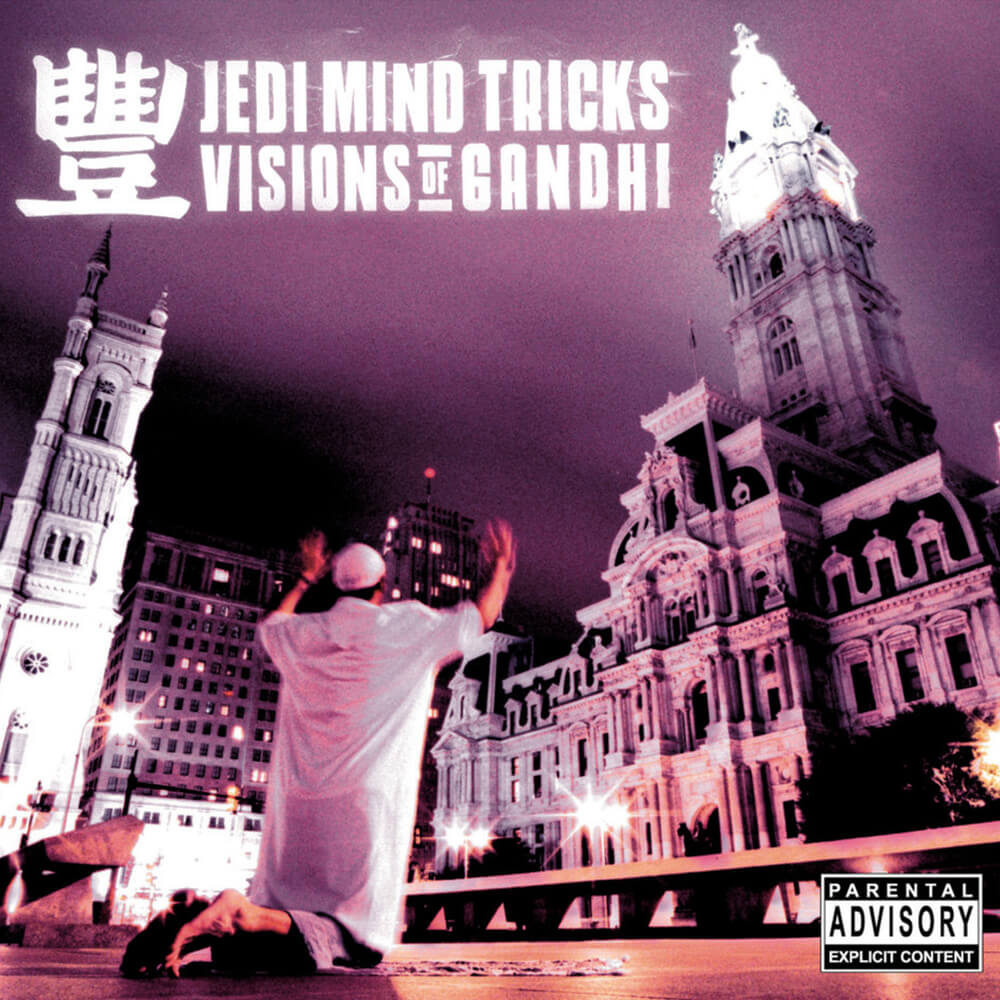 One of the more vicious acts to come from underground Philly is Jedi Mind Tricks, a group consisting of DJ/Producer Stoupe The Enemy of Mankind and emcee Vinnie Paz. Sometimes they would also have on again/off again emcee Jus Allah with them as well to help compliment Vinnie. On their third album, Visions Of
On their third album, Visions Of Gandhi, they still continue their topics of conspiracy theories and anti-religion from their previous efforts, Violent By Design and The Psycho-Social...(trust me the title is long) album. However, Vinnie also incorporates more tough guy talk that is pretty intimidating and attention-grabbing. Stoupe's production once again is outstanding, showing that JMT was indeed a definite force to be reckoned with.
15. Army Of The Pharaohs - The Torture Papers (2007)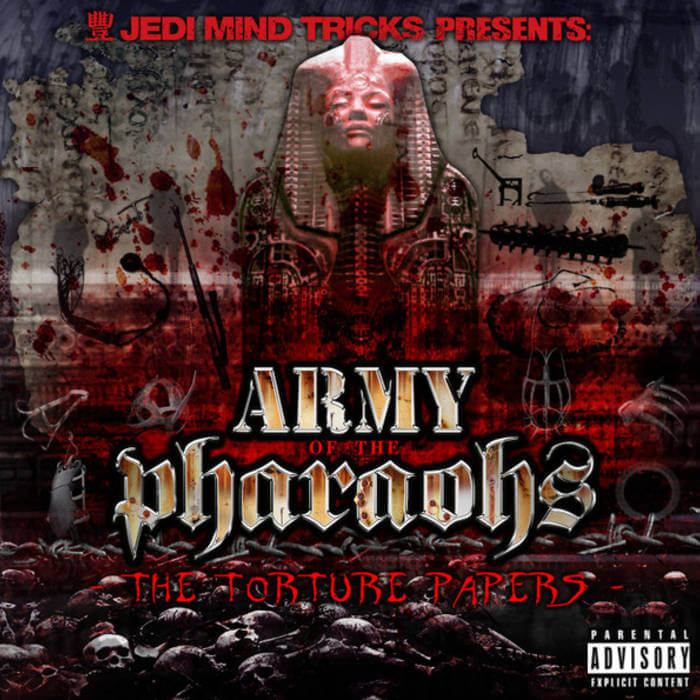 In '98, there was a collective of emcees from Philly's underground that was making heads turn. They were known as Army Of The Pharaohs, and they were started by Jedi Mind Tricks. The crew consisted of 7L, Esoteric, Chief Kamachi, Virtuoso, and Bahamadia originally, but then expanded to include acts such as Blacastan, Apathy, Outerspace, Celph Titled, and longtime Philly rhyme slayer Reef The Lost Cauze.
After years of anticipation, AOTP released their debut album, The Torture Papers, and it was every bit as brutal as we had anticipated. Unrelenting and savage, this album was filled with anarchist-inspired rhymes and a cohesiveness that made one feel that this was another incarnation of the Wu, only with more of a chip on their shoulder as a group. This is one project that wasn't for the delicate at heart.
14. Freeway - Philadelphia Freeway (2003)
At the height of the Roc-A-Fella era, there was a long-bearded gruffed-voiced emcee named Freeway that cats were checking for. After impressing people on Jay-Z's The Dynasty: Roc La Familia album, the anticipation was pretty large for this emcee, and he met every single expectation with his highly impressive debut, Philadelphia Freeway.
Produced by then in-house Roc beatsmiths Just Blaze, Kanye West, and Bink Dogg, this was a wall to wall smash. Led by the flames-inducing single "What We Do", this propelled Free's album to hit gold and it established yet another superstar within the Roc.
13. Jedi Mind Tricks - Violent By Design (2000)
After introducing themselves to the game with their left-brained yet intoxicating debut, The Psycho-Social… Album, they stepped it up musically, lyrically, and conceptually with their sophomore album, Violent By Design. Introducing more of a Latin-
Introducing more of a Latin-esque feel, along with more morbid sounding production and very aggressive lyrics about death and conspiracy theories, Vinnie Paz and Stoupe bring it to your face wholeheartedly and unapologetically. Violent By Design became the official start of their cult following, and this album still holds weight with any of their best work to this day.
12. Last Emperor - Music, Magic, Myth (2003)
Such an enigma is Jamal Grey, otherwise known as The Last Emperor. After getting his amazing effort, The Legend Of Bigfoot, shelved dealing with Aftermath and then Rawkus, he ended up recording virtually an entirely new album under label Raptivism called Music, Magic, Myth.
While there were some leftovers from Bigfoot, there were for the most part whole new tracks such as "Block Party" and the simply stunning "One Life", which featured late Gravediggaz member Poetic in what turned out to be his last verse ever before succumbing to cancer. Music, Magic, Myth was an album that was practically every bit as incredible as Bigfoot, we only wish we would've gotten more albums from this once highly touted and promising emcee.
11. DJ Jazzy Jeff & The Fresh Prince - He's The DJ, I'm The Rapper (1988)
Before there was any Fresh Prince Of Bel-Air, Jeffery Townes and Will Smith were simple DJ Jazzy Jeff & The Fresh Prince – and they were among the most popular and fun acts to come along during the mid to late eighties. Charming, wholesome, and occasionally quite amusing, this was Hip Hop your entire family could listen to, and with He's The DJ, I'm The Rapper they established themselves as stars.
Containing the singles "Nightmare On My Street", the anthemic "Parents Just Don't Understand", and the funky stylings of "Brand New Funk", the album ultimately sold three million units and showed that these two, especially Will, had what it took to be worldwide stars.
10. Eve - Let There Be Eve: Ruff Ryders' First Lady (1999)
In the late nineties, the ladies were handling their business every bit as strong as the men, and Eve was among the front runners. Originally an Aftermath artist, she went to the double-R camp, and she didn't just hit, she exploded.
Good looks and aggressive yet confident rhymes to match, Eve took the world by storm with her debut album, Let There Be Eve: Ruff Ryders First Lady. She showed that she could definitely hang with the house that DMX made famous with cuts such as the melancholy "Love Is Blind", the Spanish-tinged "What Y'all Want", and the fire "Scenario 2000", and it was enough for her debut to hit double platinum units. The next female up to bat was Eve, and with her debut, she knocked it out the park.
9. The Roots - Do You Want More?!??! (1995)
Philly was starting to really catch a buzz about this particularly talented assemblage known as The Roots after their indie debut Organix. With their major label debut, Do You Want More?!??!, they officially exhibited their abilities to the world.
Blending live instrumentation, jazz stylings, b-boy bravado, and overall clever musicianship, The Roots was as fresh of a Hip Hop act as you could find, and with their singles "Distortion To Static" and "Proceed", it showed that they could hang and bang with any incredible Hip Hop act out there.
8. Bahamadia - Kollage (1996)
Before Eve was heavy repping Philly for the ladies, Army Of The Pharoahs member Bahamadia was the one holding it down. Down with the aforementioned AOTP, but also down with The Roots, her debut, Kollage, was a highly delightful, pure Hip Hop album in every way. Known for her excellent singles "Uknowhowwedo" and "3 The Hard Way", Bahamadia presented a memorable, though highly underrated album that deserves to be mentioned among the best debuts of the nineties.
7. Jedi Mind Tricks - Servants In Heaven, Kings In Hell (2006)
Having already established a heavy following from prior efforts like Violent By Design, Visions Of Gandhi, and Legacy Of Blood, Jedi Mind Tricks hit pay dirt with their fifth album, Servants In Heaven, Kings In Hell.
Not only was this their most critically acclaimed album to date, but it was also their most commercially successful. Servants In Heaven, Kings In Hell was a lot more personal, painful, and vulnerable than efforts in past, and the production was simply outstanding. With all of their efforts, this still stands as arguably their most fluid and cohesive album and is perhaps the act's most prized possession.
6. Beanie Sigel - The Reason (2001)
Philly's biggest bully, Beanie Sigel, delivered one of the hardest debuts in years with The Truth in 2000. After hitting gold, the highly respected Roc-A-Fella general brought forth his second effort, The Reason.
While just barely missing the same mark that made The Truth such an unforgettable debut, this album was no slouch whatsoever. In fact, with cuts like "What Cha Life Like 2", "Mom Praying", and "Man's World", you would swear you were in fact listening to the unofficial sequel. Another acclaimed effort from State Property's finest.
5. The Roots - How I Got Over (2010)
When describing The Roots' ninth album, How I Got Over, the word 'human' comes to mind immediately. This magnificent piece of work has the group detailing the common everyday struggles of the working man/woman with the hopes of overcoming their plights.
How I Got Over is one of the most down-to-earth, blue collar albums to ever exist, over some of the most compelling musical landscapes the group has ever delivered. This has been regarded as the most substantial work they have ever put out and with the times we've been in, How I Got Over has been a sobering reminder that we still have a long ways to go in order to truly "get over".
4. The Last Emperor - The Legend Of Bigfoot (2000)
It's not often an album so full of anticipation and receiving widespread acclaim prior to release, just ends up collecting dust to become an Internet classic later on. That's what was the case with Philly rhyme animal The Last Emperor's original debut album, The Legend Of Bigfoot.
Starting with the bangin' and creative "Secret Wars", along with the compelling "Jungle Cats" and the lyrical servicing "Meditation", this album could've been the jump start of a widely regarded career. From top to bottom this album is a complete gem. Although it's not available as a retail album, it's not hard at all to find on the Internet and deserves to be heard if you haven't peeped it. This should've been an underground game-changer.
3. The Roots - Things Fall Apart (1999)
After gracing the world with their astonishing third effort, Illadelph Halflife, many wondered could they repeat or outdo the acclaim of that effort. The answer came in the form of Things Fall Apart, which served as their true breakout album.
Things Fall Apart was every bit as fantastic as Illadelph Halflife and it showed that Black Thought was indeed one of the game's truly gifted lyricists. Complete with social commentary, poignant concepts, and irresistibly melodic instrumentation, the album showed that The Roots were officially a threat within Hip Hop. Things Fall Apart served as their first platinum album, and had them nominated for Best Rap Album at The Grammys.
2. Beanie Sigel - The Truth (2000)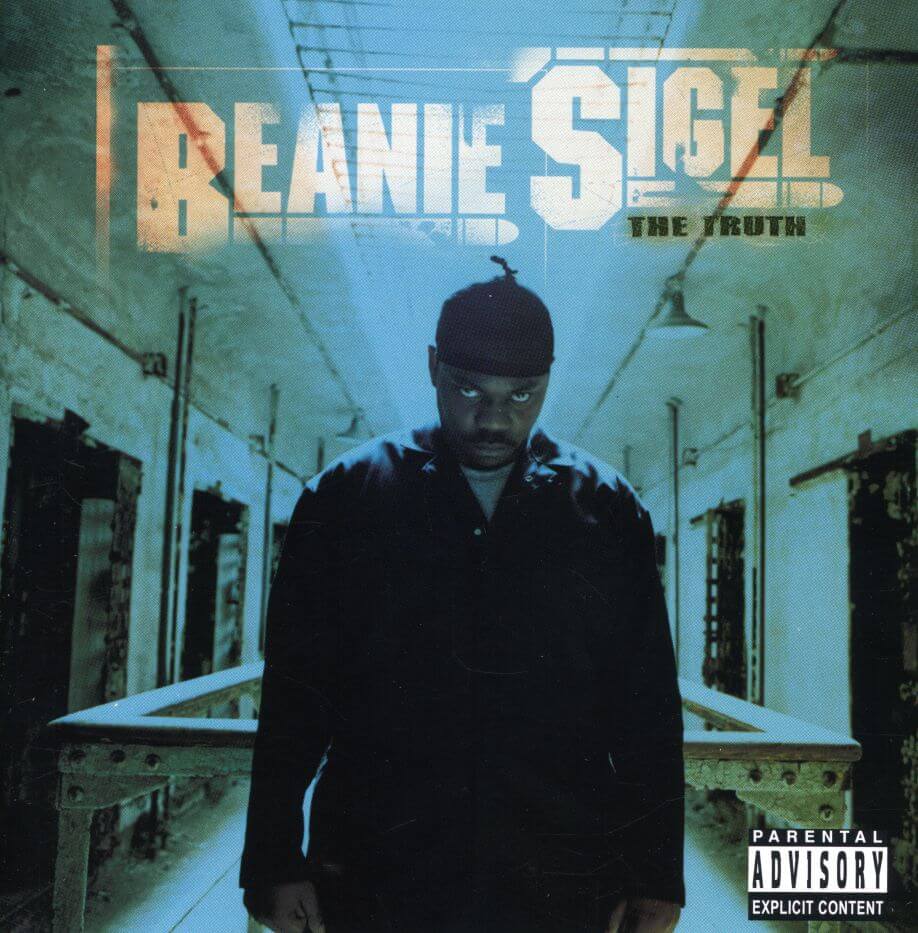 When many mention 'hard' debuts, titles such as Mr. Scarface Is Back, The Infamous and AmeriKKKa's Most Wanted come to mind almost immediately. Add Beanie Sigel's The Truth to that same list.
Unapologetic and as raw as it gets, the former Roc-A-Fella "general" crafted an album that was among the most vivid and straightforward debuts of the early millennium. This gold-selling album was considered the best album not released by Jay-Z on the entire label and made Beans a star. Titles such as "What Cha Life Like", "Die", and the video game-sounding "Mac Man" all show the exemplary talent Beans has and serves as a die-hard classic.
1. The Roots - Illadelph Halflife (1996)
In the year of 1996, there were some incredible albums that got released – including Hell On Earth, All Eyez On Me, Reasonable Doubt, ATLiens, and It Was Written.
One album that had to be considered the best of the whole year was The Roots' third album, Illadelph Halflife. Building another level on their previous excellent work, Do You Want More?!??!, they beautifully crafted jazz into their wonderfully orchestrated musicianship and created a true masterwork.
Also, Thought really started to come into his own as an emcee and pushes so-called artists to move beyond materialism, guns, and drugs. This album is such a musically rich experience, it's impossible not to put this on the same level at or near landmarks such as The Low-End Theory, Aquemini, To Pimp A Butterfly, or De La Soul Is Dead.
With all of the amazing efforts they've crafted, Illadelph Halflife is still the measuring stick.
Honorable Mentions
The Roots – Phrenology
The Roots – The Tipping Point
The Roots – Undun
The Roots – Rising Down
The Roots – Organix
Cassidy – I'm A Hustla
Jedi Mind Tricks – Legacy Of Blood
Jedi Mind Tricks – The Thief & The Fallen
Freeway – Free At Last
State Property – State Property
State Property – State Property II: The Chain Gang
The High & Mighty – Air Force 1 (EP)
Beanie Siegel – The B-Coming
DJ Jazzy Jeff – The Magnificent
DJ Jazzy Jeff – Return Of The Magnificent
DJ Jazzy Jeff & The Fresh Prince – Rock The House
Schoolly D – Saturday Night The Album
Schoolly D – Smoke Some Kill
Schoolly D – Am I Black Enough For You?
Schoolly D – How A Black Man Feels
Three Times Dope – Original Stylin'
Cool C – I Gotta Habit
Steady B – What's My Name
Cash Money & Marvellous – Where's The Party At?
The Goats – Tricks Of The Shade
Tuff Crew – Danger Zone
Tuff Crew – Back To Wreck Shop
Tuff Crew – Still Dangerous
Army Of The Pharoahs – Ritual Of Battle
Reef The Lost Cauze – Feast Or Famine
Reef The Lost Cauze – A Vicious Cycle
Viro The Virus – Future Trauma
Outerspace – Blood Brothers
King Syze – The Labor Union
Eve – Eve-olution