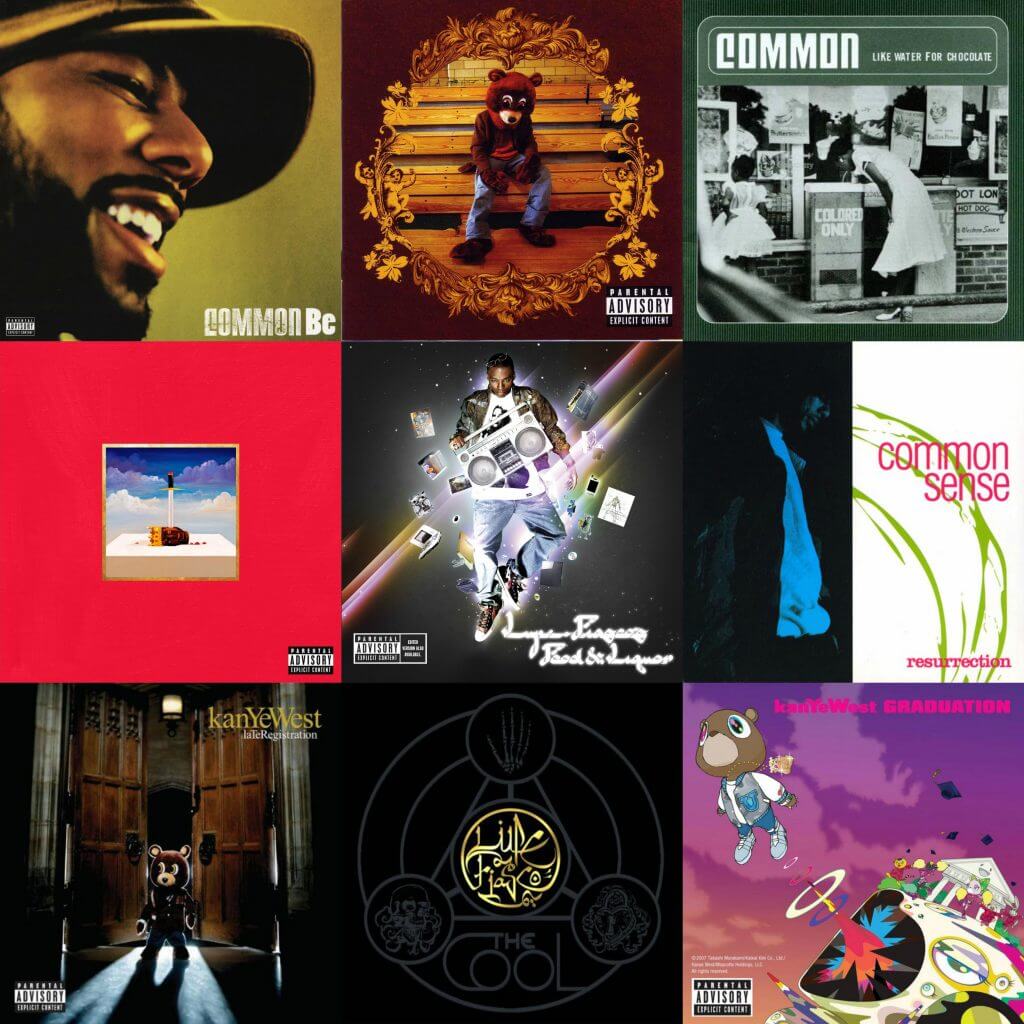 In our Best Albums From… series, the next major city to cover is the metropole known as the "windy city". Musically, it's been the home to everyone from Sam Cooke to R. Kelly and it continues to be one of the most talent-filled cities you'll find.
Chicago is rightfully recognized and respected as one of the most influential Hip Hop cities in the Midwest – if not THE most influential besides Detroit. Without further ado, let's get into the best projects to come from Chicago.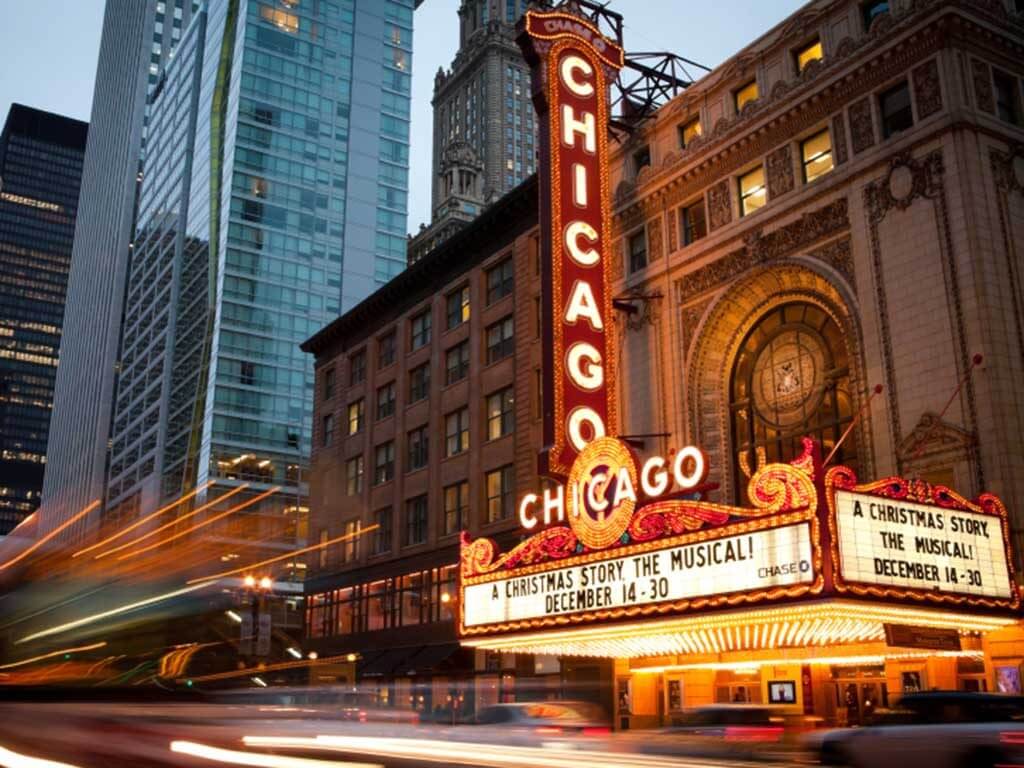 20. Twista - Adrenaline Rush (1997)
Many consider him the godfather of Midwestern Hip Hop. This Guinness Book of World Records inductee is widely considered a legend in the game just based off of influence alone. With a career resurgence thanks to his show-stealing verse on Do Or Die's now classic single "Po' Pimp", the artist formerly known as Tung Twista delivered his third album, Adrenaline Rush. With the cuts "Emotions" and "Make It Wet", it was obvious he was on a mission to take his career to a level it hadn't been to before – and with this gold album higher levels definitely were in sight.
19. Chance The Rapper - Acid Rap (2013)
There was a small buzz about a young up-and-comer named Chancellor Bennett with his initial mixtape 10 Day. After that, his stock rose quite significantly with his follow-up mixtape Acid Rap. Even more impressive as 10 Day, Acid Rap was also more charming, more reflective and more poignant. His penchant for the sing-songy flow is more raw and effortless than the forced comparable flows we hear so much nowadays, and every cut on the album serves a purpose and makes a point. Although his greatest achievement was still to come, Acid Rap was a compelling furthering of a very promising act.
18. Kid Cudi - Man On The Moon 2: Legend Of Mr. Rager (2010)
In an attempt to follow-up the acclaim and success of his excellent debut Man On The Moon, Kanye protege Kid Cudi delivered the sequel, Man On The Man II: The Legend Of Mr. Rager. It's not often sequels do great jobs continuing the momentum of the original, but in this case, it delightfully does just that.
A bit darker than his prior work, the album has plenty of elements of rock and underlying punk elements. He musically pushes the boundaries more so than on album number one, but he also goes a lot deeper in terms of subject matter as well. Schizophrenia and paranoia run deep within this album and the album proves Cudi has been known to walk that thin line between brilliance and insanity, not the last time this area will get noticed on this list.
17. Twista - The Day After (2005)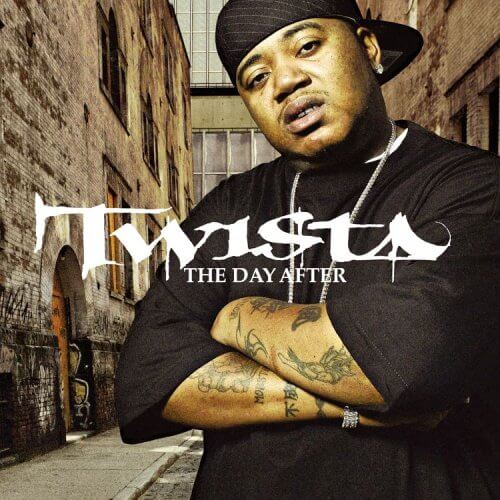 Regarded as a legend and an O.G., Twista has had a fairly consistent career. While Adrenaline Rush was the official reintroduction to his career and Kamakazi gave him more household notoriety, it was The Day After that stands as his most acclaimed and most cohesive piece of work.
With guests such as Mariah Carey, Snoop, Juvenile, and Lil' Kim assisting him on fairly hot cuts, this album reminded everybody that Twista wasn't playing games and could easily stand up with anyone that called themselves "hot" in the mid-2000s, and likely still could today.
16. Common - One Day It'll All Make Sense (1997)
After delivering a decent debut with Can I Borrow A Dollar? and a classic sophomore album with Resurrection, Common got more personal and more in-depth with his third album, One Day It'll All Make Sense.
Seen as his most underrated piece of work, Common hits home with subjects such as spirituality, growth, and fatherhood, especially on the touching duet with Lauryn Hill "Retrospect For Life". He still keeps his battling hat on with cuts like "Real Nigga Quotes" and "Hungry", showing although he was growing as a man and human being, he still knew how to make a microphone smoke from hot bars.
15. Da Brat - Funkdafied (1994)
In a time where female emcees were highly checked for but would often times hit a ceiling, Shauntae Harris, otherwise known as Da Brat, shattered the glass in that proverbial ceiling with her debut EP Funkdafied.
The one-time Jermaine Dupri protege had a Snoop Dogg-like appeal and was adored by the ladies as well as highly respected by the men – very much like female emcees such as Roxanne Shante or MC Lyte. Da Brat's laid-back funked out debut made history as she became the first female to see a platinum plaque, a feat that wouldn't be seen again for another few years.
14. Kid Cudi - Man On The Moon: The End Of Day (2009)
After an impressive guest spot on Kanye's 808s & Heartbreaks, Kid Cudi ventured out on his own to release his debut album, Man On The Moon: The End Of Day.
Quite the ambitious album, Man On The Moon: The End Of Day took us into his dreams that are filled with darkness. Every song has its own meaning and message, with Cudi coming off as an everyman with on and off pains and internal struggles that have him wanting to find a sense of nirvana but always coming up short. His best album to date, Cudi showed he had the writing and mic talent to be a solidified force in the game.
13. Common - Finding Forever (2007)
It was just short of an impossible task to outdo or match the amazement that was Common's 2005 offering BE. It was just an uphill battle, but in 2007, he came very close with Finding Forever. Every bit as intelligent and passionate as we had come to expect from the Chi-town legend, the album was a slight bit more slow-paced and laid-back then BE was, but with Kanye, Dilla, and will.i.am at the helm delivering fantastic cuts for him, Finding Forever became an instant classic as well and was a very formidable follow-up to his magnum opus.
12. Lupe Fiasco - Tetsuo & Youth (2015)
After a couple of years of sub-par material from this very gifted emcee, with Tetsuo & Youth Lupe Fiasco finally presented us with an album that was worthy of the acclaim he had achieved early in his career. Highly engaging and clearly more focused than in efforts after The Cool, Fiasco brought an energy and a confidence that reminded himself of how good he really was, and reminded us of how incredible he can really be. Dense, yet layered in the same breath, Fiasco had jewels aplenty, with "Mural" maybe standing as his all-time best lyrical work.
11. Chance The Rapper - Coloring Book (2016)
This was the album on which we fully got to experience the blossoming potential of Chance The Rapper. He dropped a significant album in growth, both spiritually and mentally with the delightful Coloring Book.
Much like Common when he made One Day It'll All Make Sense, a lot of his inspiration for this album came with becoming a father and he obviously expressed a need for light in the darkness, stressing positivity and spiritual nourishment. A must have for anyone needing some bit of God, this could be considered a Christian album, as God is a constant point of reference in this album – but even the most diehard Atheist could enjoy this excellent pick-me-up of a mixtape.
10. Common - Black America Again (2016)
In these highly charged times of protest and cultural scrutiny, Common delivered a modern-day classic with Black America Again – which is a powerful look at not just our role in society and our voice, but the uplifting of the Black woman and the salute to our culture's history.
Black America Again has widely been regarded as his best effort since his BE days, and rightfully so. Common collaborates with widely regarded Detroit drummer/producer Kareim Riggins and Grammy-nominated jazz pianist/producer Robert Glaspar for this breathtaking album, packed with gems from top to bottom.
While he beautifully eulogizes his father on "Little Chicago Boy", he also examines our current cultural climate on the exceptional title track and rips the mic into shreds on "Pyramids", showing he truly is a legit icon and deserves to be mentioned as one of the best to ever do it.
9. Kanye West - Graduation (2007)
Hoping to cap off a stellar triple threat "college" themed series, Mr. "Kanye-To-The" delivered Graduation, which has been held in rightfully the same acclaimed light as his prior two prized efforts. Musically moving more towards using electronic and EDM as part of his sounds for the album, as well as occasional synths, this album showed him being more personal and introspective than any of his previous efforts.
Being nominated for and winning multiple Grammys, West's star power was reaching epic levels, and Graduation nearly went platinum in its first full week of release. Sales peaked at nearly six million units, and the writing on the wall was clear with this album – Kanye West was becoming untouchable.
8. Lupe Fiasco - Lupe Fiasco's The Cool (2007)
After capturing our attention wholeheartedly with his exceptional debut album, Lupe Fiasco's Food & Liquor, Lupe Fiasco attempted the same magic with Lupe Fiasco's The Cool and he definitely succeeded in doing so.
A slightly darker album due to personal loss and incarceration, Fiasco goes back into storytelling mode for the majority of the album much like with his debut. He also experiments with more sounds than one his prior work such as jazz, techno, and some bits of rock with various cuts on the album. Cuts like "Paris/Tokyo" and the compelling "Hip Hop Saved My Life" are such notable listens that these, along with the rest of the album, were enough to earn him a Grammy nod.
7. Kanye West- Late Registration (2005)
After changing the entire game with his classic debut, The College Dropout, Kanye West was not even close to being content with where he was at with his building star power and his soaring critical status. He presented the second part of his "college" themed series, Late Registration. With not nearly as much soul-infused samples as his debut, West instead goes for more live instrumentation and highly lush and layered production, creating a dramatic feel the likes of which we would not see again until My Beautiful Dark Twisted Fantasy.
Starting off with the dope "Diamonds From Sierra Leone" then going back to the boom-bap with "Gold Digger" and the slinky pacing of "Drive Slow", this album had you covered all the way through in some form or another.
6. Common - Resurrection (1994)
Showing that he had the ability to catch wreck on the mic with his not-too-bad debut Can I Borrow A Dollar?, Common clearly wanted to show more of a personal and artistic growth within his work. First he dropped Resurrection, the title track to what would turn out to be an epic sophomore album. However dope the first single was, it was his ode to a woman as an allegory for Hip Hop, "I Used To Love H.E.R." through which he would get the acclaim he had long been searching for.
A seminal point in his career, this cut was the premise of what would be the rest of this simply fantastic album, with other cuts like "Watermelon" and "Thisisme" showing how much he had grown and matured as a lyricist and artist. The album was later deemed an underground classic and it has aged gracefully like fine wine.
5. Lupe Fiasco - Lupe Fiasco's Food & Liquor (2006)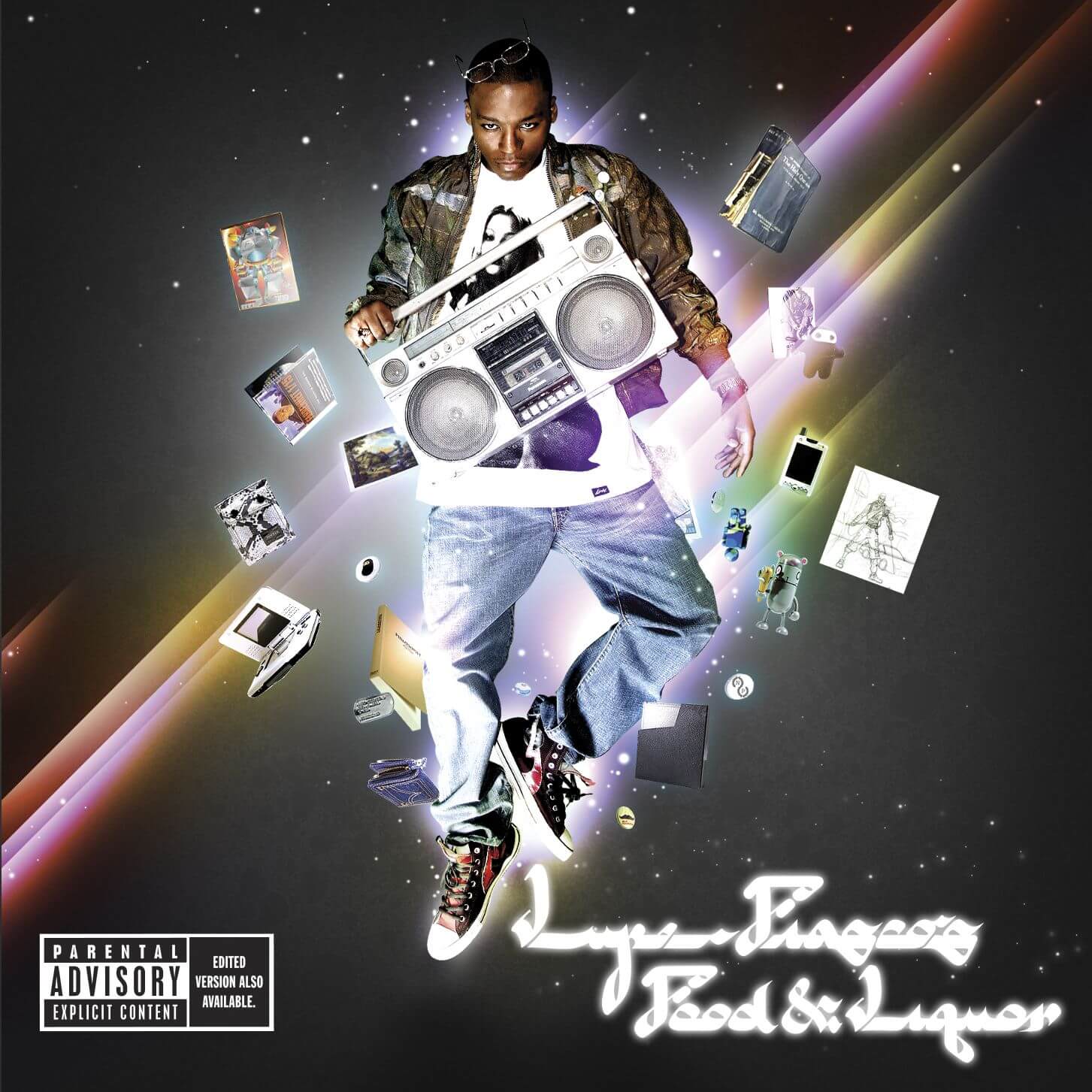 After garnering a heavy buzz from his appearance on Kanye West's "Touch The Sky" from the Late Registration album, then upstart artist Lupe Fiasco presented us with Lupe Fiasco's Food & Liquor, which was fueled by the infectious "Kick, Push" and the breezy "Daydreamin'" as lead singles.
Food & Liquor was released to enormous critical acclaim, and rightfully so – as the album was highlighted by various songs set to storytelling aspects that not only exhibited his ability to tell Slick Rick-esque stories but show just how gifted and clever of a lyricist he is. Dealing with subject matter such as islamophobia, individuality, and racism, the album is a highly compelling body of work that earned him a few Grammy nominations and an award for "Daydreamin'".
To this day considered his magnum opus, Lupe Fiasco's Food & Liquor remains his highest standard of excellence that made him a certified voice in Hip Hop.
4. Kanye West - My Beautiful Dark Twisted Fantasy (2010)
After the for him wrenching and heartbreaking passing of his beloved mother Dr. Donda West, Kanye slipped into hiding to get away from the mainstream and the public so that he could mourn and fully focus on his music with no distractions.
When he reemerged, he returned with one of the most intricate and storied albums of his discography with My Beautiful Dark Twisted Fantasy. Highly layered and fully textured, Kanye West presented a career benchmark without missing a beat. He practically took all the elements that made his first three albums such genre-shifting releases and put them into one awe-inspiring release. He's still dealing with the benefits of fame and fortune, yet also the struggles of the same things – and his ambiguity serves as a base for a piece of intriguing music.
While the numerous guests he featured almost serve as a distraction to the overall presentation of this epic work (Nicki Minaj, Jay-Z, Rihanna, Bon Iver, Rick Ross, and Dwele among several others), the album nevertheless showed the levels that Kanye can hit – all in all, this album was nothing short of brilliant.
3. Common - Like Water For Chocolate (1999)
After receiving much acclaim for One Day It'll All Make Sense, Common left Chicago and moved to NYC to collaborate with the likes of Dilla, Quest-Love and various other musicians and producers to construct what would be a legit classic within his discography: Like Water For Chocolate.
Filled with live instrumentation and incredibly soulful melodies, Common presented us with sheer Hip Hop craftsmanship musically and lyrically. Much like his work with Robert Glaspar and Kareim Riggins defined his sound with Black America Again, the collective of The Soulquarians (Dilla, Quest-Love, James Poyser, and D'Angelo) helped make this album a career breakthrough.
Balancing his innate ability to battle with his need to teach on socially conscious issues, Common fully became an emcee's emcee on this one – without a doubt one of the best albums in Hip Hop throughout the entire early millennium. Let's not forget to mention that it was this album that officially broke him into major stardom thanks to the monster smash "The Light".
2. Kanye West - The College Dropout (2004)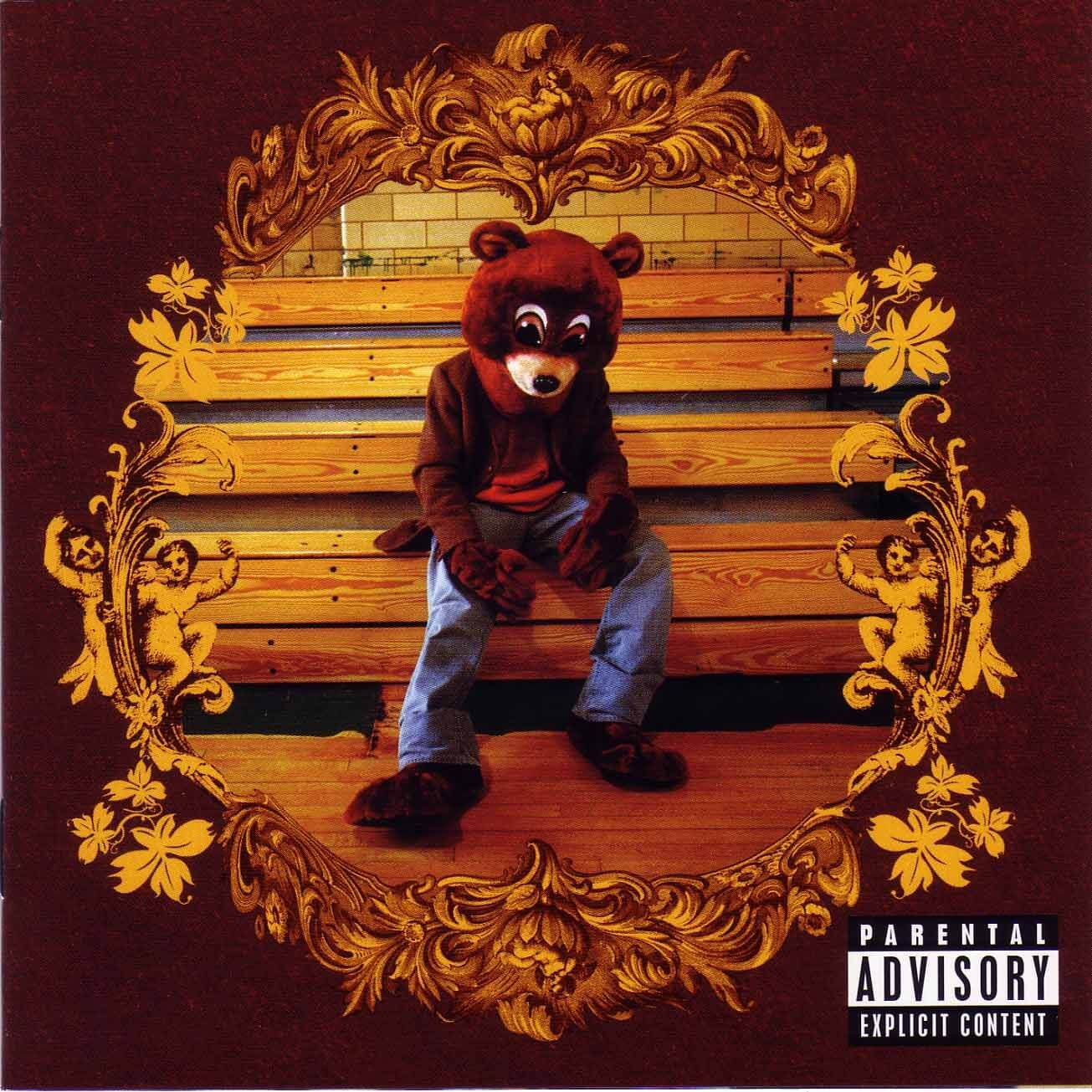 Known throughout the Chi as a decent rapper but even more so as a very promising producer, a young named Kanye West became a star when he dropped his magnum opus, The College Dropout.
First dropping the haunting tale of his near fatal car crash, "Through The Wire", then delivering the simply astounding ode to the Most High, "Jesus Walks", this whole album would mark the onset of a shift in Hip Hop, where poignant honesty and relatability were key.
Before he became Mr. Kardashian, Kanye was a true backpacker that was just an enormous Hip Hop fan. Throughout the album, you could tell his influences while blazing his own trail in the game, with some of the most incredible production in that decade. The beginning of a polarizing career, this album was the true beginning of his musical genius as well. This was, and is, a flawless piece of work.
1. Common - BE (2005)
Every great artist has that one album that takes him from greatness to legend. In Nas' case, it was his landmark debut Illmatic. For Outkast, it was Aquemini, their third album. For Common, it was album number six: BE. This was one of the most perfect albums heard in the game since the era of Illmatic or The Low End Theory.
BE's formula was simple: astounding production with equally astounding lyrics. Lyrically Common took it back to the basics, with Kanye at the boards to provide Common with the best music of his career.
After a critically panned attempt at expanding his sound with Electric Circus, with BE Common brought it back to Hip Hop 100% and doing so created a true masterwork. From "The Corners" to "Faithful" to the highly seductive "Go" and the dynamite intro, this album presented us with eleven tracks of perfection and it remains the single greatest achievement of his twenty-five year plus career, and one of the greatest Hip Hop albums of all-time.
Honorable Mentions
Common – Nobody Smiling
Common – The Dreamer, The Believer
Kanye West – The Life Of Pablo
Kanye West – 808s & Heartbreaks
Do Or Die – Picture This
Twista – Runnin' Off At Da Mouth
Twista – Kamakazi
Twista & The Speedknot Mobstas – Mobstability
Infamous Syndicate – Changin' The Game
No I.D. – Accept Your Own & Be Yourself (The Black Album)
Rhymefest – Blue Collar