This article is a salute to a label based out of Phoenix, AZ which has been referred to as "the new Rawkus Records".  By all means, the comparison is very legit. Mello Music Group has released some of the most acclaimed underground Hip Hop in recent memory. Artists such as Rapper Big Pooh, O.C., Diamond District, Oddisee, Mr. Lif, and Open Mike Eagle have released some of their most revered work with this label, and the roster and projects continue to grow and expand. So without more to say, let's get to the TWENTY best releases to come out of this fantastic label.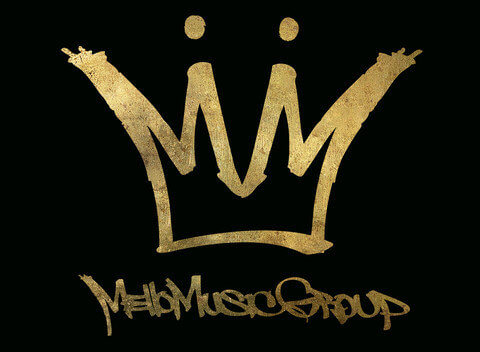 20. Rapper Big Pooh - Words Paint Pictures
Former Little Brother emcee Rapper Big Pooh has been known for dropping dope releases since we went for dolo, especially his highly slept-on Sleepers. Back with the same hunger, we saw when he was with the LB, he dropped not one but two strong releases in 2015.
The first was this collab with Detroit beat monster Apollo Brown, called Words Paint Pictures. More agressive than we've seen him be in years, Pooh sounds quite nice over the intricate soul samplings of Brown, and the results with cuts like "Augmentation" and "Promised Land" make this EP a tremendous listen.
19. Has-Lo - In Case I Don't Make It
Philly emcee/producer Has-Lo was known in inner circles for his debut, Fuck Has Day, but he aimed to grow more of an audience with his follow-up album, In Case I Don't Make It.
This is as depressing of an album as you may hear, yet it has traces of dark beauty as well. It's an unstable look into Has' psyche, and how his conflicts are taking its toll on him. Tracks like the ominous "Storm Clouds", the faith questioning "Subliminal Oppression" and the wrenching suicide letter title track are vivid and you really sense he has a lot of questions about his life, and this has to be up there as one of the most open and honest albums heard in a long time.
18. Rapper Big Pooh- Home Sweet Home
In the second half of 2015, Pooh dropped his second album within the same calendar year, Home Sweet Home. This collab with famed fellow VA beatsmith Nottz proved to be a hell of a ride.
While Pooh was more aggressive on the aforementioned Words Paint Pictures, he stepped his overall lyric game up and sounded like a championship contender again. Over some very knocking production from Nottz, Pooh came out the corner swinging and landing with cuts like the title track, "Fries", and "Homemade".
Pooh showed with these two albums he still had a fire within him and he showed that he deserved to be on the list of those emcees that just when you thought you were about to count them out lyrically, here they come to show you to pump your brakes.
17. Ugly Heroes - Ugly Heroes
MMG's version of Dilated Peoples, the trio of Red Pill, Verbal Kent, and beat-monster Apollo Brown delivered a self-titled debut which was damn impressive. Similar to his work on Gas Mask (see later), Apollo Brown presented dark, occasionally somber production, mixed with reflective and honest lyrics from Kent and Pill. There's truthfully no shortage of heat on this very acclaimed debut, and it's clear on cuts like "Desperate" and the stellar "Long Drive Home" that the Ugly Heroes are the champions for the blue collar worker and for the blue collar emcee as well.
16. Diamond District - March On Washington
Repping the DMV area, the trio of yU, XO, and emcee/producer Oddisee dropped their debut In The Ruff (see later), to incredible reviews and acclaim. Many penned it an instant classic, and the wonder was if they could repeat that same acclaim.
The follow-up came with March On Washington, an album filled with lyrical jewels, truth spitting, and uplifting the community while being relatable and down to earth. This album highlights not just their great three man chemistry, but also the constantly impeccable production by Oddisee, who has every track on here sounding more polished and more accessible than on their debut. A pretty thorough and consistent album, DD had a great another great one on their hands.
15. Quelle Chris - Ghost At The Finish Line
Another representative of the D, emcee/producer Quelle Chris is more along the side of the quirky and slightly oddball in terms of lyrics and content. In 2013, he had put out the decent 2 Dirt 4 TV: Niggas Is Men, which contained the stellar "Old Friend". He followed that up with his debut full-length album, Ghost At The Finish Line, which pretty much follows the same left-brain route that Niggas Is Men went.
While cuts like "What's Up" and the hilarious stylings of "Super Fuck" will make you shake your head in confusion while appreciating his need to be unique and himself, it's more weighty cuts like the exquisite sounds and hunger-driven "Loop Dreams", the slightly brooding "Wait A Minute", and the dark "King Is Dead" that help bring a balance to this album. Just short of the fluidity of Innocent Country (see later), it holds its own within the label's rising acclaim.
14. Open Mike Eagle - Dark Comedy
Chi-town representer Open Mike Eagle is quite an interesting individual. His knack for wit and truth mixed with straight out absurdity has garnered him lots of fans and a steady following for some years now. It's like when someone goes to the horror movie to see how funny the movie really is in spite of any gore or psychological head trips the movie may put on you.
Open Mike Eagle is that guy. His debut album, Dark Comedy, is just that: a dark, twisted and zany approach to the truth of the world, only through being humorous. This is an album to fully digest listen after listen, as you learn more and more about how ingenious his approach was for this album.
13. Apollo Brown - Grandeur
One of Hip Hop's rising beat animals is Detroit's Apollo Brown. He's already been featured twice here, and we're not done with him. After collaborating with cats like Ras Kass, Big Pooh, O.C., Guilty Simpson, and Skyzoo, it was time for Apollo to deliver his own compilation album that highlighted incredible emcees handling their business over Brown's outstanding soulful production.
With performances from all of the above, plus the likes of Your Old Droog, M.O.P., Planet Asia, and the late Sean Price, Brown delivered the power with his debut album and proved he was officially a threat in this game.
12. Mello Music Group - Persona
Known for their critically acclaimed compilations, Mello Music Group hit the jackpot in 2014 with Persona, a very finely put together compilation using all the emcees on the roster along with occasional special guests.
This album puts one in a spirit of the old Soundbombing or Lyricist Lounge series from Rawkus, only with no DJ mixing the album (which would've be CLASSIC by the way). Every track flows together as if the album was straight water. Not to mention this was among the best-produced albums of the entire year. Standouts on this fantastic album include the vivid yU cut "Homicide" and Masta Ace's "Troubles".
An overall reflective and occasionally somber album, this regardless is that next level compilation that gave listeners the best the roster had to offer and the results were simply incredible.
11. Quelle Chris - Innocent Country
Quelle Chris returned in 2014 to drop another installment in the 2 Dirt 4 TV series, and this one is his most cohesive to date. Still containing the same charm that Chris has been known for, unorthodox as it may be at times, Innocent Country has Quelle teaming up with in-house producer Chris Keys for a fairly steady production. This is evidenced by the intro instrumental track, "Freedom & Fear", which has Keys beautifully displaying his piano skills in what may be the oddball track on here simply because a track this exquisite is so out of place here.
That's not to say the rest of the album is wacked out because it's not at all. Cuts like "The Ones To Watch", "The Plan", and "Nothing Moves" are nicely executed tracks that are among Quelle's most sensible cuts, but it hits a new level with the conflicted and introspective "I Asked God", where he's questioning God about his importance and his relevancy. Arguably his best album to date, Quelle is continuing to be among the D's most intriguing emcees and also one of MMG's most interesting.
10. The Left - Gas Mask
Once again Apollo Brown appears on this list, and this time around he teamed up with emcee Journalist 103 to become The Left. This collaborative debut, Gas Mask, is a rugged and uncompromising brand of Hip Hop and deserves to be seen as one of the most potent albums to come out of the entire discography of Mello Music.
Powerhouse cuts like "Binoculars", "Chokehold", and the insanely soulful and brooding Guilty Simpson collab "Reporting Live" really drive this scorching album, and once again shows how Apollo can bring some of the best out of an emcee.
9. Oddisee - People Hear What They See
Aside from Apollo Brown, Oddisee is Mello Music's most in-demand producer, but he's a prolific emcee as well. Between his vocal albums and instrumental albums, he had put out six albums in five years up to this point.
With his sixth album People Hear What They See Oddisee drops jewels for the everyman, while experimenting with live instrumentation and limited sampling all throughout the album. Never known for being a gimmicky emcee, his brand of introspective, honest, and relatable Hip Hop is refreshing, and this album stands among some of his best work.
8. Hasaan Mackey & Apollo Brown - Daily Bread
Can't get enough Apollo can you? With this album, he collabs with NY emcee Hasaan Mackey to deliver Daily Bread. Filled with the customary hard bass and soul samples of Brown, Mackey delivers raw, gritty raps. The chemistry between the two is very impressive, as the melancholy production matches the brooding content of Mackey.
Mackey already was a talented emcee, as became evidenced on other releases such as his collab with Kev Brown That Grit, but this album showed how the right producer can match your mood and delivery. Brown did just that with cuts like "Elephants", "Tell Me", and the hypnotic "Something". A definite must have for all Mello Music fans.
7. Diamond District - In The Ruff
Three young hungry emcees from the DMV area emerged on the scene in 2009 as a trio to become the Diamond District.  X.O., yU, and Oddisee displayed a fire and passion on their debut album In The Ruff, that made it impossible to ignore them within underground circles.
Considered one of the best achievements of the label, this album contains some of Oddisee's best production work to date, especially on cuts like "Back To Basics", "I Mean Business", and the title track. In a year that had more stellar albums, one must mention In The Ruff as one of them. There have been several that penned this as an instant classic. One or two listens and one can see how that claim could be made.
6. L'Orange - The Orchid Days
One of Hip Hop's most magical and creative producers is NC native L'Orange. This young producer delivered his most amazing solo instrumental album to date with the amazing The Orchid Days.
With beautiful soundscapes that resonate from a forgotten about, underappreciated era. There are those producers that sound like they're painting images and making movies, and L'Orange is truly one of those people. There are occasional vocal performances from the likes of Boog Brown, Blu, and Homeboy Sandman, but very similar in acclaim to Dilla's Donuts or Pete Rock's Petestrumentals, L'Orange delivered a priceless production piece that officially put him on a pedestal that would get him more noticed.
5. Georgia Anne Muldrow - A Thoughtiverse Unmarred
Empowering. Inspirational. Impassioned. Breathtaking. Those are just a few of the words that come to mind when listening to west coast poet/emcee/singer/producer Georgia Anne Muldrow.
Although she has dropped a few albums prior to this, A Thoughtiverse Unmarred is her first rap album, and she did an extremely admirable job with it. Instantly drawing comparisons to timeless albums like The Miseducation Of Lauryn Hill and Baduizm, Unmarred contains the soul of Billie Holiday mixed with the consciousness of Sista Souljah and the vulnerability of Lauryn to make an album of grandeur.
In this day and age, projects like this are gems. Along with the excellent production talents of Chris Keys, this is an album that should be on a much higher platform and pedestal than it is within the mainstream.
Honesty plus education equals masterpiece.
4. L'Orange & Jeremiah Jae - The Night Took Us In Like Family
Already known for his simply exquisite production abilities, L'Orange links up with NY emcee Jeremiah Jae for what could only be classified not as a gangsta album, but a GANGSTER album. As in, the thirties and forties, black and white Scarface-type old Manhattan streets-type movies.
With The Night Took Us In Like Family, this bleeds off a truly original audio cinematic original. Jeremiah is the narrator/gangster draped in a long white goose goat with matching scarf and top hat chronicling the cold, dusty streets of New York's underworld, and L'Orange provides the very appropriate score to this brilliant audio movie.
One of the most impressive albums in all of 2015, this album was truly head and shoulders above most releases and still remains as one of the label's true benchmarks.  Don't take my word for it, all you have to do is peep tracks like "Underworld".
3. Oddisee - The Good Fight
What can you say about Mello Music in 2015? Aside from the previously mentioned collab with L'Orange and Jeremiah Jae, another person that delivered nothing short of a fantastic album was Oddisee.
Arguably his finest piece of work within his entire discography, The Good Fight is an amazing work centered around the ins and outs of trying to be a successful artist and trials and tribulations that go along with it, both professional and personal. A very down home, relatable album to the common man that's not necessarily a Hip Hop artist, Oddisee remains spiritually and professionally grounded throughout the entire album.
Cuts like "That's Love", "A List Of Withouts", and "Book Covers" are exemplary cuts that showcase his noticeable ability to have his content be one with the people, and how he represents the blue collar guy. A breakout album for Oddisee, this is the new benchmark for him.
2. Ras Kass & Apollo Brown - Blasphemy
When the announcement came that Apollo Brown and west coast lyrical legend Ras Kass would be doing an album together, immediate chills went through the atmosphere. Once the highly controversial single "How To Kill God" was dropped, the stakes were all the way raised.
In comes Blasphemy, which is basically a whole album of Ras Kass' most notorious cut "Nature Of The Threat" from his widely regarded classic debut album, Soul On Ice. There isn't a topic he doesn't touch when it concerns worldly and organized religion, which will automatically rub people the wrong way, but from a technical perspective, this is Ras' most lyrically ambitious and focused album in years.
You put that along with Apollo's searing trademarked production, and you have another Mello Music classic on your hands. Not the whole album is flammable, as a cut like "Bon Voyage" is very melancholy and "Giraffe Pussy" with Royce Da 5'9 and Xzibit is just a lyrical gem. Regardless, Blasphemy is a new standard of greatness within both of their careers.
1. Apollo Brown & O.C. - Trophies
As you can see, Apollo Brown has dominated this list, and rightfully so, as he is Mello Music's most in demand beatsmith. We've seen the work he's done with Ras Kass, The Left, Hasaan Mackey, Rapper Big Pooh, and Ugly Heroes. He also did incredible work with others like Guilty Simpson.
However, it was this collab – with longtime Brooklyn D.I.T.C. representative O.C. – that got his most substantial acclaim. O.C. had been known for his '94 classic debut, Word…Life and his dope '96 follow-up, Jewelz. Since then, he has put out decent albums such as Bon Appetit, Smoke & Mirrors, and Starchild.
Leave it to Apollo Brown to bless the talented emcee with arguably the best production of his career. This album is as close to flawless and perfection as you will hear this decade. Highly polished and confident rhymes mixed with fantastic and suitable production from Brown made for magic in every way.
Cuts like "People's Champ", "Prove Me Wrong", and "Angels Sing" bring back images of the Omar Credle of '94-'96, and we can't get enough of it. No gimmicks. No fronts. There's not even a concept here except just rhyming and showing that nobody better dare have the nerve to forget how highly skilled he is as a lyricist. Sometimes, at the end of the day, it's better to know less is more, and as simplistic as this album is in terms of approach, Trophies belongs among the best albums this decade.
Honorable Mentions
Kool Keith & L'Orange – Time? Astonishing!
Gulity Simpson & Apollo Brown – Dice Game
Apollo Brown – Options
Red Pill – Look What The World Did To Us
Mr. Lif – Don't Look Down
Verbal Kent – Sound Of The Weapon
Has-Lo & Castle – Live Like You're Dead
Ken Starr – Square One
Oddisee – Alwasta (EP)
Finale – Odds & Evens
yU – Before Taxes
Oddisee – Traveling Man
The Black Opera – The Great Year
Mello Music Group – Mandala Vol. 1: Polysonic Flows
Mello Music Group – Mandala Vol. 2: Today's Mathematics
Castle – Return Of The Gasface
Truthfully, there are more that can go on this list, as Mello Music Group constantly delivers fantastic, back to basics Hip Hop that serves as a necessary alternative to the force fed material plaguing our airwaves today. With their fan base continuing to grow, it may not be long before Mello Music Group will become one of the most talked about labels within the mainstream.
Salute to Mello Music Group for bringing authentic lyricism and impeccable talent, both on and off the mic, to the forefront.