In part two of our 5 Great Hip Hop Albums You Have Never Heard series, we highlight another 5 Hip Hop gems that for some reason failed to get widespread recognition when they were released. These are all excellent albums though, and you could do worse than go check them out if you have missed out on them somehow.
5. Rasco – Time Waits For No Man (1998)
Time Waits For No Man is a forgotten gem from San Francisco underground emcee Rasco, executive produced by Peanut Butter Wolf and released on Stones Throw Records.
Dope beats, dope rhymes, dope flow – real Hip Hop.
4. Cru - Da Dirty 30 (1997)
Like Mood's album (see #2), this is an underground gem, sadly slept on. Production is handled by Yogi and is excellent throughout. Yogi and Chaddeo share the mic on mostly all of the tracks, with a few guest appearances by the likes of Ras Kass, Black Rob and the legend Slick Rick to add extra spice.
This is strictly mid-90s hardcore NYC boom bap Hip Hop – no frills, no gimmicks. If they would just have left out the unnecessary and annoying skits, Cru would have had a true classic on their hands with Da Dirty 30.
3. Styles Of Beyond - 2000 Fold (1998)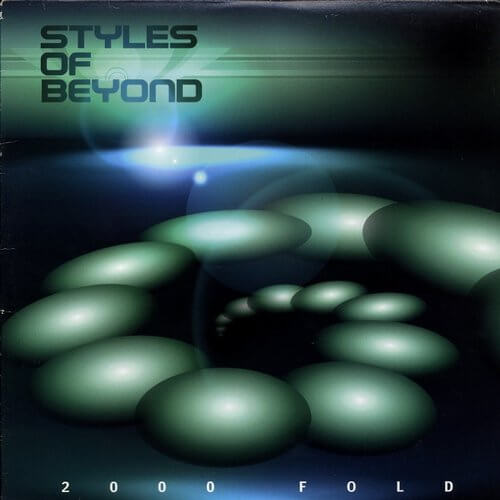 This album from Los Angeles underground crew Styles Of Beyond is another supremely underrated gem. Originally released in 1998, it suffered from a lack of promotion and several re-releases, which likely was the main reason it never really got any spotlight.
The album stands heads and shoulders above most other albums released in the late nineties, however. Great synergy between emcees Ryu and Tak, who sound like confident veterans (even though this is their debut). Excellent production, dope sampling, clever rhymes and wordplay – this album is an underground classic.
2. Mood - Doom (1997)
This crew from Cincinnati, Ohio dropped an underground sleeper classic with Doom. Atmospheric and melodic production complemented with clever lyrics – this is real Hip Hop at its finest.
The album features production by Hi-Tek and guest appearances by Talib Kweli and Wu-Tang-affiliated group Sunz of Man, and this album can be seen as a springboard for all their careers. Mood emcees Main Flow and Donte do an excellent job over Hi-Tek's beats, the result is a slept on masterpiece. It's hard to single out standout tracks from this album because its strength is its consistency: one hour of excellence.
1. Aceyalone - A Book Of Human Language (1998)
A Book of Human Language is the second solo album by Los Angeles emcee Aceyalone, member of underground Hip Hop favorites Freestyle Fellowship.
Aceyalone is an incredibly talented and unique MC, always pushing lyrical boundaries and succeeding effortlessly in all styles he employs. He released a string of excellent creative and innovative albums throughout his career, and this one may be his very best.
One of the most slept on and underappreciated albums in Hip Hop history, A Book of Human Language combines intelligence, creativity, and superior lyrical skill – resulting in a brilliant concept album that should be a part of any real Hip Hop fan's collection. A left-field masterpiece. Cop now!