35 years ago today, Kurtis Blow released his debut album, and with it came historic contributions to the world of Hip Hop, a culture that at the time was still burgeoning into a clearly defined set of markers.
September 29, 1980 signaled the arrival of his eponymous introduction to the music industry, buoyed most famously by "The Breaks," the world's first RIAA-certified Gold record in Rap. He would go on to release another handful of solo albums for Mercury, a label with a permanent place in the annals of Hip Hop history for being the first major label to sign a rapper. Considered to be the first rapper to perform overseas, Kurtis Blow (born Kurt Walker) is also an acclaimed producer, crafting hits for the Fat Boys and Run DMC among others. An outspoken activist, Walker's contributions outside of the booth include work with Al Sharpton and Jesse Jackson as well as his work with the Hip Hop church, an organization which operates out of the Greater Hood Memorial African Methodist Episcopal Zion Church in his native Harlem, New York. A mainstay in pop-culture references, Walker's indelible accomplishments throughout his career make him a Hip Hop icon, but Kurtis Blow makes him legendary.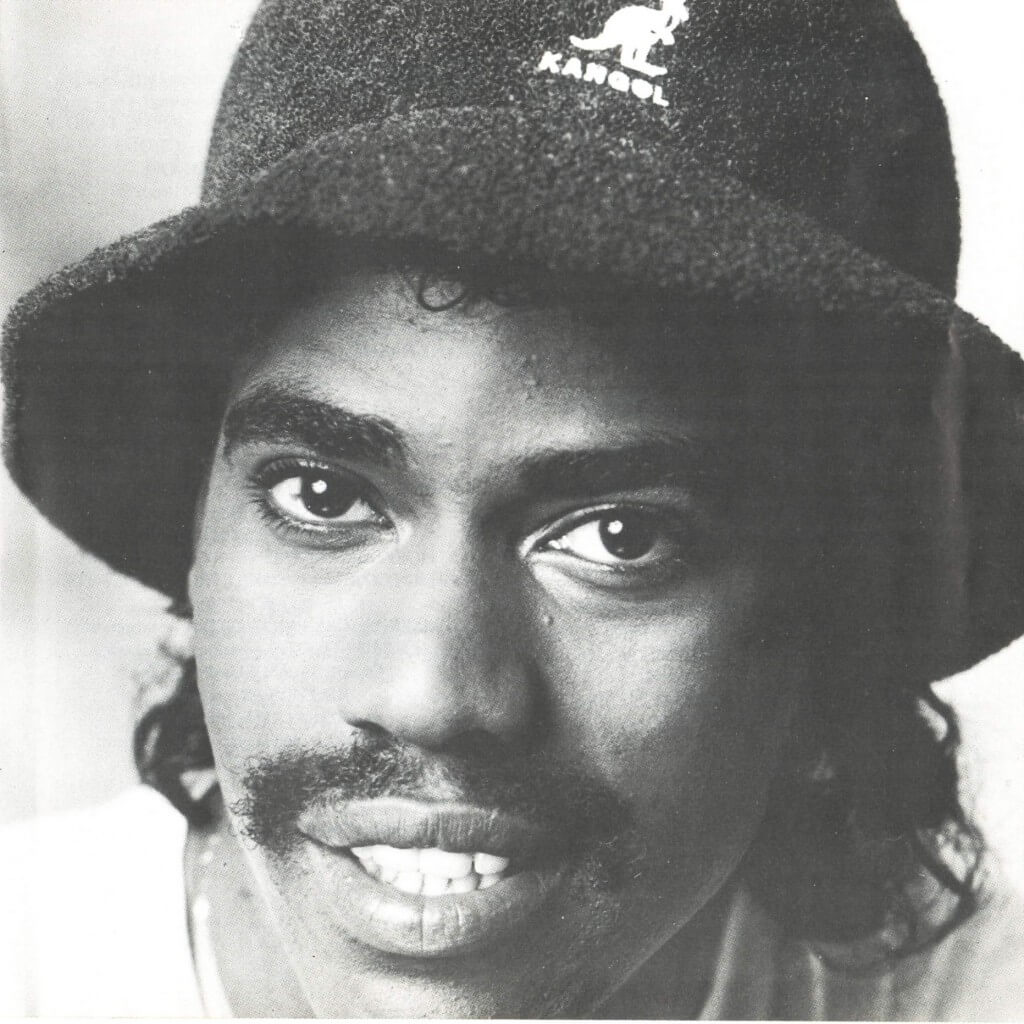 After earning recognition as an opening act for Grandmaster Flash (and some time spent performing as Kool DJ Kurt), Walker's foray into major-label territory was ushered in thanks to the success of "Christmas Rappin'," a novelty song cranked out for the 1979 holidays which originally had no particular MC tied to it. That is until a young promoter named Russell "Rush" Simmons championed Kurtis Blow for the role. With more skeptics than supporters, the song outsold everyone's expectations, moving more than 400,000 copies which resulted in Walker's prompt departure for tour and by the following Spring, "The Breaks" was born. By the end of the summer, more than half-a-million copies had sold, making it Gold and the unchallenged song of the year by most accounts. Also a sex symbol, Walker was a hit with the ladies as much as he was with the most serious Rap fan, making him a well-rounded star the likes of which had not been seen before.
"The Breaks" may most often be cited for its commercial success, but its musical components have also been heralded for their influence. Kool Moe Dee, himself a progenitor of Hip Hop culture (particularly as it pertains to freestyling), famously called Walker "the inventor of the hook for rap songs," based largely on the record. Lyrically, the song is famous for its heavy use of a triple entendre, that revolving around the words "breaks" and "brakes," allowing for a wide range of word play ("Brakes on a plane, brakes on a train/ Breaks to make you go insane/ Breaks in love, breaks in war/ But we got the breaks to get you on the floor").
Kurtis Blow was also home to "Rappin Blow (Part 2)," a party anthem that contains many of the phraseology of early Rap hits like "Now just throw your hands in the air, and wave 'em like you just don't care" and "if you're ready to rock somebody say 'oh yeah'" (and which popularized the phrase "don't stop the body rock"). Walker's storytelling abilities were shown off on tracks like "Way Out West" while "Throughout Your Ears" served as a template for songs with inspirational, upbeat content. Social commentary is a theme running throughout "Hard Times" and "Takin' Care of Business" (one of the earliest Rap/Rock & Roll melanges), and the search for love begins and ends with "All I Want in This World (Is to Find That Girl)." The LP had something for every Rap fan, and as its success proved, something for every music fan, even those who had not previously grown accustomed to what was then a musical styling in its infancy.
By 1989, Walker had nine studio albums under his belt, capping off a decade in which Hip Hop's influence in mainstream popular culture grew exponentially. Thanks to his meteoric rise to fame at the beginning of the decade, he had become the de facto (and rightfully earned) poster boy for the culture, both stateside and abroad, truly making him rap's first international superstar. Kurtis Blow  – and the albums that followed – were both adored and criticized for the overwhelmingly positive content, and most of his music was clean and family friendly. That positivity would follow him throughout his career, and as Rap tropes of his contemporaries began to adopt grittier, "reality rap" characteristics, he remained steadfast in his uplifting tone, never compromising his platform for a trend. Without a doubt, he paved the way for crossover artists like LL Cool J and Will Smith, two MCs whose repertoire managed to appeal to mainstream audiences while being born out of a distinctly urban, Hip Hop centric environment.
35 years hence, Kurtis Blow and the MC behind it are still revered by industry heavyweights and average Rap fans alike. Walker's performance in the iconic film Krush Groove, his powerful 1985 track "If I Ruled the World" (which inspired Nas' own rendition years later), and his presence in lyrics by everyone from Ice Cube to They Might Be Giants have contributed to his legacy greatly. However, in what is perhaps his most lasting gift to the world, Kurtis Blow's unwavering desire and ability to engage the whole world into falling in love with Hip Hop is what we love him for, above all else. Salute to the man who reminds us "So if you do the do and think you are great, come on everybody, participate!"