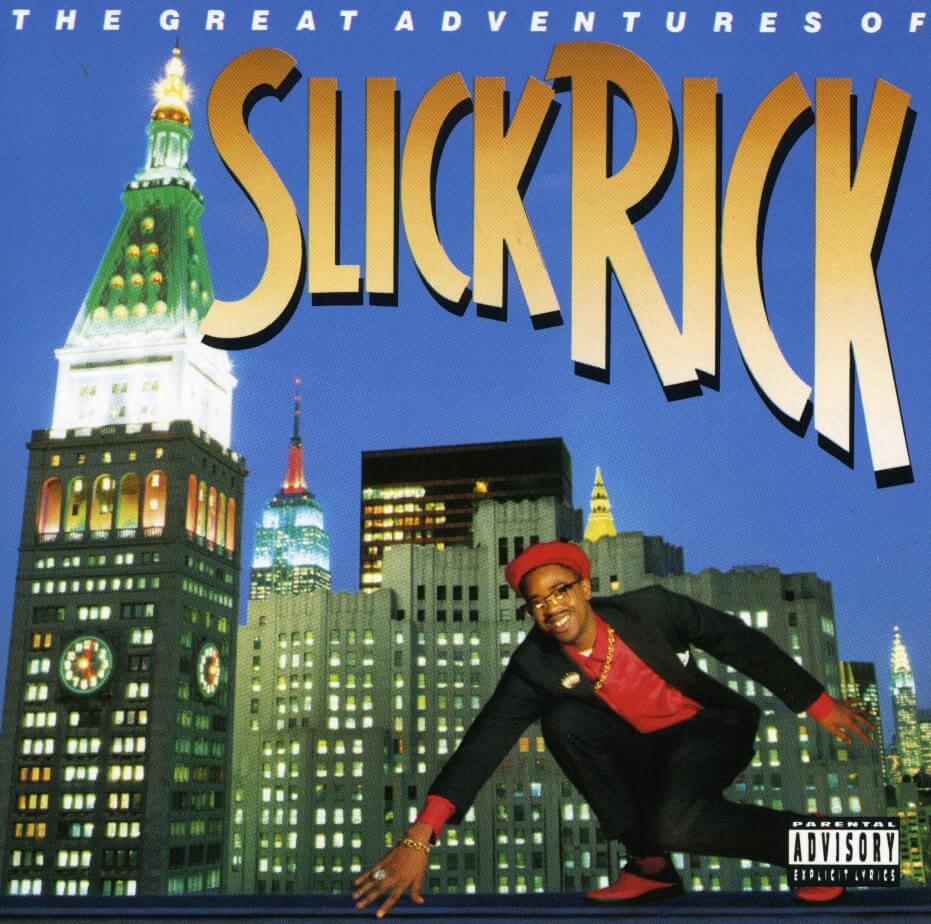 Walking a thin line between classy and crass, ribald English dandy Ricky Walters is at once an exceptionally eloquent lyricist and an egotistical misogynist. Overlooking his more insensitive material will be a strong task for most, but those with a stomach for "blue" lyrics will be compensated for sticking around. Slick Rick's brilliant vocal harmonies and talent for painting detailed-oriented portraits of sex and crime are funny enough to demand multiple listens and as transgressive as a limerick. His specificity, both in his words and the way he vocalizes them, transformed the role of MC from party starter to poet.
Emphasizing the last word of each bar with a sarcastic snarl, MC Ricky D's singy-songy lilting and "Queen's English" pack a playfully facetious tone and precise comedic timing. Playing nearly every role in his tales of verbal and sexual dominance, Rick adds in high-pitched squeals for female counterparts, a squire's exaltations for "The Ruler's Back" and "boings" to accompany every implied boner and pelvic thrust. What may sound like a superficial gimmick actually imbues each chronicle with a sprightly tone, not far removed from a Benny Hill sketch, watering down the inherent offensiveness. He's also capable of leaving the role of comedian, dominating as a battle rapper or playing a lovelorn child on "Teenage Love."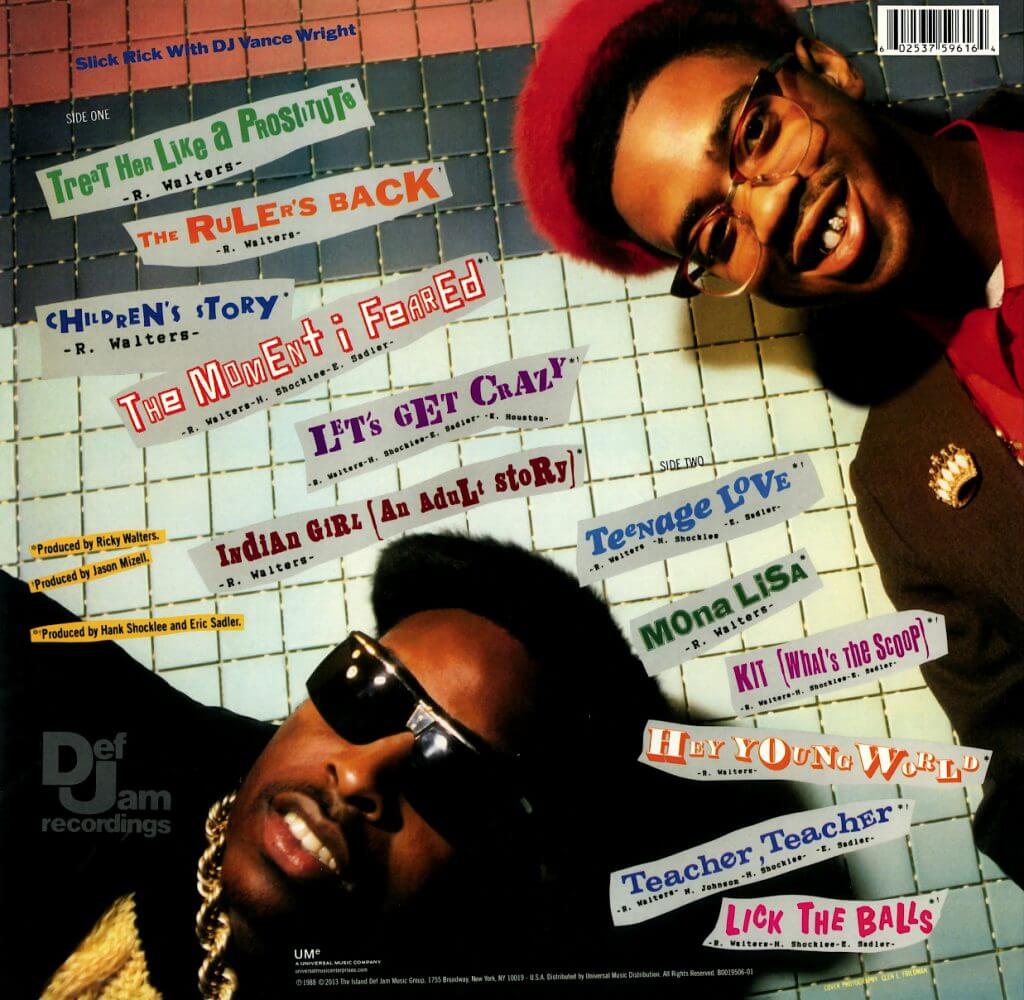 Despite the aforementioned token R&B track, The Great Adventures of Slick Rick embodies the 80's Def Jam sound profile. Hissy, low-tech 808 thump and clash are accompanied by kitschy game-show theme piano, a bevy of jokey sound effects and dexterous scratching (thanks Jam Master Jay). It's not hard to notice a certain propulsive chaos to the sound collage and atmospherics of early compositions from the soon to be dominant Bomb Squad, but Rick's personal handiwork splendidly accompanies his vocals, reacting to his punch lines and the creeping paranoia of his cautionary tales.
The finest of these parables is "Children's Story," which starts as a bedtime fable but quickly devolves into a nightmare about the death of young crook who's more scared than dangerous. The fact that its empathy is untarnished by the wanton tone of the album is a testament to Rick's talents, making his derogatory remarks seem more like the work of a provocateur than a sexist. Whether you buy that argument or not depends on your ability to respect the craft over the content.
Slick Rick – The Great Adventures Of Slick Rick was ranked #36 on Matt Deapo's Hip Hop Top 50, a ranking of 50 of the best Hip Hop albums recorded between 1978 and 2006, based on this consideration and these rules.