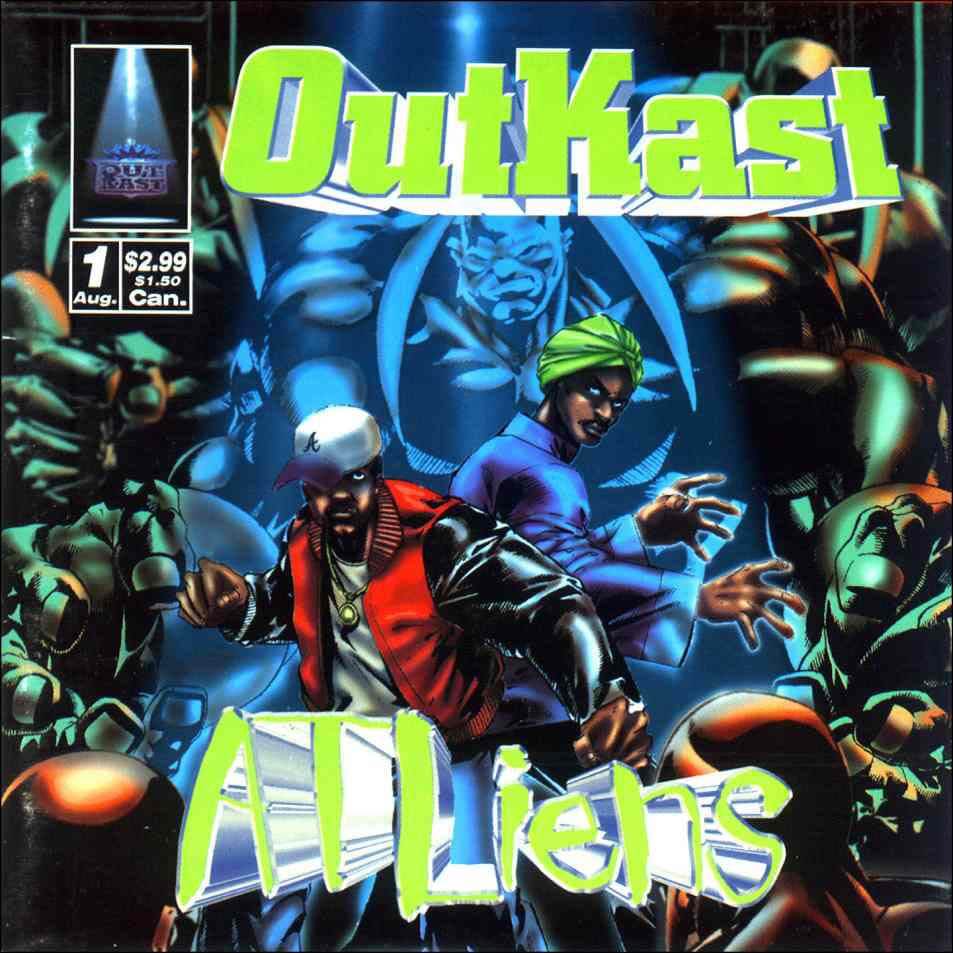 It's hard to imagine Antwan Patton and Andre Benjamin as anything but household names. In contrast to their current fame, 1996 saw them low on cash, fearing a sophomore slump and struggling to fully realize a unique identity. They certainly had the opportunity to dive headfirst into the mainstream, but they wanted to develop their ambitious Southern blend of rap beyond the canon of commercially-accepted urban music. Their creation would become the first major work from one of Hip Hop's most distinct and empathetic collective voices.
Bringing along the quick-witted verbal quips and playful banter present on Southernplayalistic… (see "cooler than a polar bear's toenails"), Big Boi and Andre 3000 have tempered their fanciful dialogue with a sober wisdom, due in large part to Hip Hop's coastal feuding and the stale shallowness of the commercial rap game. The group sounds defensive on occasion, protecting their hometown and message from being slandered or misconstrued. They've even developed a sound influenced by their environment, which perfectly matches their ever-expanding social awareness.

This warm, contemplative sonic profile, built around live instrumentation and soulful vocals, makes for a rich listening experience in stereo. Ace production team Organized Noize (with contributions from OutKast) utilize clean and crisp drum hits, delicate piano and the occasional bluesy guitar lick to craft a joyful noise worthy of a church choir. That is, if your church band jammed on trippy synthesizer, sleigh bell and low, slinky bass.
The overall tone is measured, having as much of a drawl as the vocals and shrewdly leaving some breathing room between chorus and verse. These ambient moments make narrative-driven tracks like "Elevators (Me & You)" and "13th Floor/Growing Old" flow more organically. Dre and Big Boi are superb storytellers and a hurried tempo would overshadow complex and emotional topics like the progression of time, poor health, lack of self-confidence, violence and community division (black, Hip Hop or otherwise).
Confronting the demons of gangster rap and life below the poverty line, ATLiens comments on pre-Y2K tension and violence with a rare verisimilitude. OutKast heightened their message to mirror the times and what came of it is a record of striking clarity and social conscience.
OutKast – ATLiens was ranked #38 on Matt Deapo's Hip Hop Top 50, a ranking of 50 of the best Hip Hop albums recorded between 1978 and 2006, based on this consideration and these rules.