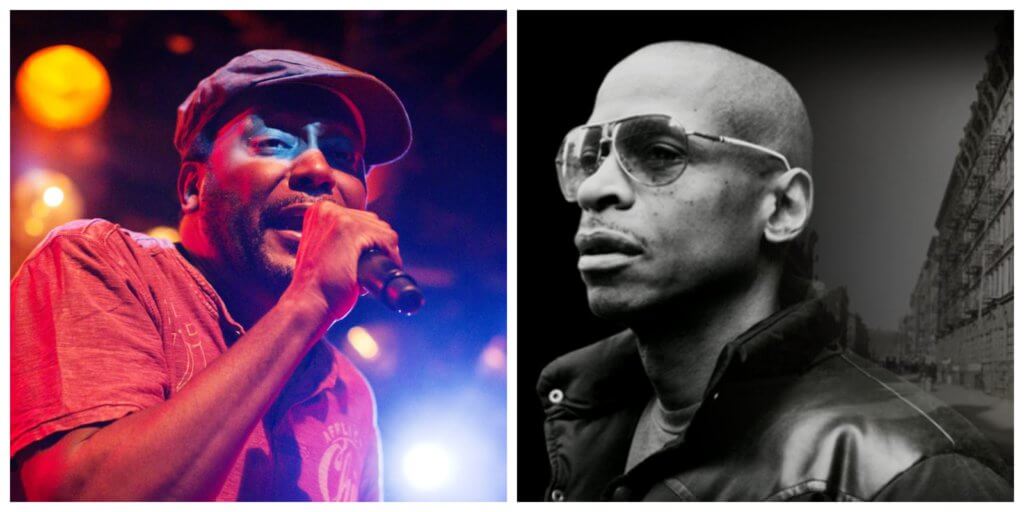 Ladies and Gentlemen! Welcome to this debut installment of Historical Battles, where we take songs throughout Hip Hop history and pit them against each other to declare a supreme and exalted winner.
Today's matchup is a real David vs. Goliath situation. Battling out of the purple corner, he is one of the most respected emcees to ever touch a mic, an expert in battle-style rhymes, an undisputed Hip Hop legend, Big Daddy Kane. He will be performing "Set It Off" from his classic debut album, Long Live The Kane.
And his opponent, battling out of the green corner, representing Ultramagnetic MCs, producer extraordinaire, unsung hero of Hip Hop, Ced Gee. He will be performing his solo cut off of the classic debut album of Ultramagnetic MCs, Critical Beatdown, appropriately named, "Ced-Gee (Delta Force One)". I'm going to make an executive decision and award Big Daddy Kane the title of incumbent champion, which only represents the privilege of choosing who goes first in this battle. He has respectfully chosen to let Ced Gee go first. Let's get it on!
Round One:
Ced Gee starts with a friendly "hello" for the crowd and introduces himself. Very nice. Right away, this beat is nuts, smooth but still has a high energy to it. Produced by Ced himself. Whoa, that was a strong start and had some outstanding battle lyrics. He even mentioned the whole David and Goliath thing. Kane is an all-time great, but he's really gonna have to come with it. Okay, Big Daddy Kane ain't even waitin' for the beat, he's ready to go. My God, that was a lot to digest. A dizzying whirlwind of blistering rhymes over a minimal beat that lets the vocals take center stage. That's a tough call on who took the first and with only one more round, this is gonna be a closer battle than many would have thought.
Round Two:
Ced Gee is claiming himself as champion before the second round even starts. That's sure to set Big Daddy Kane off. Ah, that choppy, off-kilter Ultramagnetic flow that we all know and love. There's something about it that is endearing to the listener. He clearly thinks he's the champion. We'll see if the audience agrees at the end of this thing. I have a sneaking suspicion as to the type of stuff we're gonna get from BDK here, but let's check it out. Big Daddy Kane is so in his element in a battle setting. He sounds like he could spit out these rhymes for hours, days, weeks, whatever measurement of time you'd like to throw at him. For such a ferocious, energetic flow, it still sounds effortless. How does he do that? There's more metaphors than you can keep track of here and the bragging and boasting is at an astronomical level. And no one does that better than Kane. What a battle.
Conclusion:
This was an awesome first edition. The production was so different, with intricate, influential sampling from Ced Gee, and sparse, frenetic production with a minimal sample from Marley Marl, perfectly showcasing the lyrical powerhouse that is Big Daddy Kane. Different approach and delivery on the mic as well, Ced patiently bouncing along , drawing the listener in, and Kane attacking everyone with a verbal onslaught that just didn't quit. I thought it was clever that Ced Gee mentioned the David and Goliath comparison that was easy to make. Some clever scratches thrown in there as well. Big Daddy Kane, however, held no punches and went full force at his opponent and anyone else that happened to be in the way. I'm pretty sure there were a couple of innocent bystanders that were hit. The braggadocio was in peak form, the insults were sharp and aggressive, the overall performance was one of a man that was going for the kill. This judge gives the slight edge to Big Daddy Kane and he wears the crown (and purple robe) of Historical Battle Champion.
Share your thoughts on who you think won the battle!