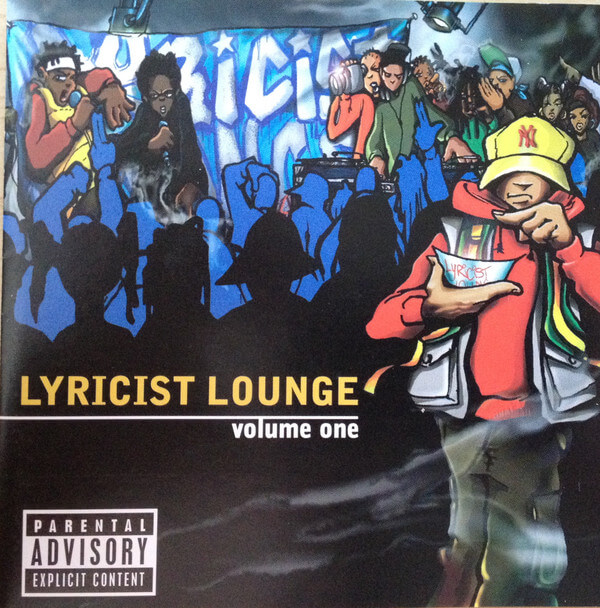 This is a twentieth-anniversary salute to a very important album within the confines of the underground. This album was launched by famed subterranean label Rawkus Records and was a major factor into the indie movement in the mid to late nineties. Artists such as Company Flow, Medina Green, Talib Kweli, Mos Def, and others came up through arenas and doors such as this particular one and created a fresh genre for backpackers. This album was a double disc that centered around lyrics and beats. Period. No gimmicks, just something for all heads that like their Hip Hop simplistic, but with talent. This was one of the best and earliest examples of the underground renaissance during this time period. This is the twentieth-anniversary salute to Lyricist Lounge Vol. 1.
In the mid-nineties, there was a fledgling label called Rawkus Records trying to rise to become a household name. The first major release from the label was the highly influential and genre breakout album, Funcrusher Plus, by Company Flow. Next came the first of the Soundbombing series, which was highly underrated as an album. However, it was the next release that was a true backpackers dream. Rawkus decided to present an album dedicated to the emcee showcase Lyricist Lounge out of New York. The Lyricist Lounge hosted many emcees that would end up becoming well known stars such as Mos Def, Foxy Brown, Punch & Words, Rah Digga, and Shabaam Sahdeeq (we need a new one from u man!) Thus, wanting to stay true to the movement and keep it very grassroots, Rawkus delivered a two-disc album with disc one "hosted" by De La Soul and disc two "hosted" by Kool Keith. This was going to be a special effort, and from the jump on disc one, we knew we were in for some straight lyricism.

Disc one was more lyrically heavy. The first single from the project was "Body Rock" featuring Mos Def, Q-Tip, and Tash of Tha Alkaholiks. A dope little number that set it off nicely, but cuts like the sick O.C./Ras Kass collab "Action Guaranteed", "Famous Last Words" by Word A' Mouth, and the freestyle ciphers of "Bathroom Cipher" and the Stretch Armstrong Show freestyle with Pharoahe Monch, Common, Black Thought, and Absolute were so ridiculous, they can't even be described. Just UNFAIR lyricism.
Disc two was more production consistent than disc one, but lyrics were still mostly on point and sharp. Although cuts like "Lyrics" by A.L., the collab with Bahamadia and Rah Digga "Be OK", and "Outside The Lounge" by Shabaam Sahdeeq, Talib Kweli, Lil' Sci, Mr. Metaphor, and Wiseguy were just straight rhymefeasts, other cuts like "Mayday" by Natural Elements, "The Manifesto" by Reflection Eternal, and "Weight" by Company Flow and Juggaknots were impressive enough to be considered strong cuts that provided substance as well as a bit of freshness and vigor to the project overall. However, it was the cut "C.I.A." that took the nod on this disc, and arguably the most talked about song on the effort as a whole. Performed by KRS-One, Zach de la Rocha of Rage Against the Machine, and Philly upstart (at that time) Last Emperor, this song details the injustices provided by our government and could still hold court with the shenanigans of today as well, if not more so.
This Lyricist Lounge Vol. 1 compilation had such a vanguard feel to it and was completely to the left of that era's commercialism and the South's emergence of the No Limit/Cash Money sound. Lyricist Lounge Vol. 1 was raw. Lyricist Lounge Vol. 1 fully exhibited the pure blue-collar ethic of the underground. Lyricist Lounge Vol. 1 instilled images of seeing graffiti artists going through tunnels and displaying their art. The backpacker movement wasn't meant to be for fame or fortune, but rather as a way of life for those Hip Hop fans that didn't care of gimmicks or false glorification of things that didn't matter. Lyricist Lounge Vol. 1 was all that and more. Basically put, Lyricist Lounge Vol. 1 is for the purists – and there's not one thing wrong with that. Happy twentieth to LLV1!