This post, which is continuing on the best labels and their releases in Hip Hop, will explore the underground. Labels such as Definitive Jux and Eastern Conference were making lots of noise in the Hip Hop sub-terrain, but there was one label that became the house for all underground and "backpack" artists to come together and have a damn good cypher, and that place was Rawkus.
Home of such indelible acts such as Mos Def, Talib Kweli, Company Flow, The High & Mighty, and even at one point vets like Cocoa Brovaz (aka Smif N Wessun) and Kool G. Rap, Rawkus led a charge where lyricism and good ole fashioned non-cliched Hip Hop was the focal point. The Hip Hop game was so ever thankful for it. With that, let's begin with the best releases to emerge from this groundbreaking label.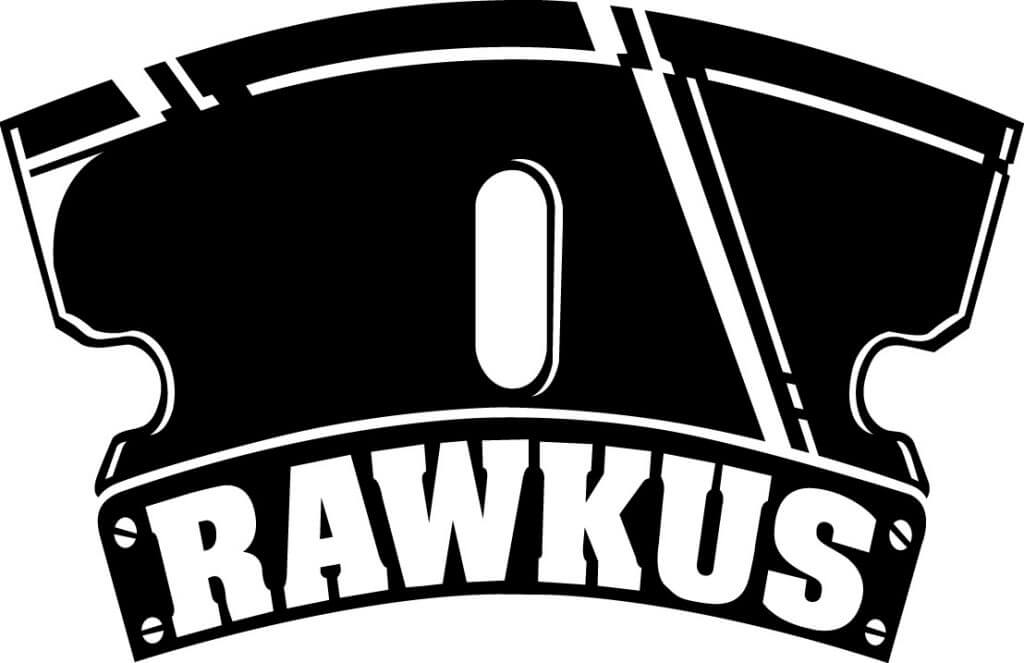 15. Da Beatminerz - Braced 4 Impak (2001)
Revered NYC beatmakers Mr. Walt, Baby Paul, Chocolate Ty, and DJ Evil Dee came together to become Da Beatminerz, a collective whose production style was as rough and grimy as anything heard in the game. Most notably known for working with the BCC, they also lent their hands to artists like Last Emperor, Ras Kass, and O.C. They released a very hard compilation filled with crazy lyricism from artists like Krumbsnatcha, Bumpy Knuckles, Talib Kweli, and Jean Grae (then known as Whut? Whut?). The beats on here were just as dominant and showed why Da Beatminerz were among the important fixtures in the sound of NYC.
14. Sm*t Peddlers - P*rn Again (2001)
I mentioned Eastern Conference Records earlier, which was a label founded by High & Mighty's DJ Mighty Mi. For about three albums, they had a distribution deal with Rawkus. One of those albums was from the Sm*t Peddlers, which was a collaborative effort of The High & Mighty and Cage.
Their debut, P*rn Again, was trashy, juvenile, lewd, and laugh out loud hilarious. Blatantly sexist and misogynistic, they could've cared less about who they offended.
13. The High & Mighty - Home Field Advantage (1999)
We just mentioned The High & Mighty. The duo of Mr. Eon and DJ Mighty Mi were a duo out of Philly that was making lots of noise in a very crowded Hip Hop area at that time. Their debut, Home Field Advantage, was a very decent look at how impressive they were and had the potential to be. Appearances from Pharoahe Monch, Eminem, Jean Grae, Skillz and Mos Def on the pleasant "B-Boy Document '99" complemented the lyrical abilities of Eon, and made for a worthwhile listen.
12. Hi-Tek - Hi-Teknology (2001)
Cincinnati's residential beat gargantuan Hi-Tek had already mad lots acclaimed noise with his work with Talib Kweli on the immaculate Train Of Thought (see later), but it was time for him to fully showcase his production abilities (and occasional lyricism as well) on his compilation album Hi-Teknology.
Much like the aforementioned Beatminerz' debut album, Hi-Tek had a distinctive production style. Cuts like Common's "The Sun God", Kweli's "Get Back Pt. 2", and Cormega's "All I Want Is You" were highly touted examples of that style. This album once and for all put him among the production giants in the game.
11. Various Artists - Soundbombing (1997)
The first Rawkus compilation ever presented came in the form of the fabulous Soundbombing series. The first installment, mixed by DJ Evil Dee, presented very impressive performances from Shabaam Sahdeeq, Medina Green, R.A. The Rugged Man, and a young Brooklyn emcee known as Mos Def, among others. There was no filler here and the album showed the hunger and strength of all these up-and-coming emcees. The first of several amazing compilations to emerge from the Rawkus camp.
10. Various Artists - Lyricist Lounge Vol. 2 (2000)
By 2000 Rawkus had become an official heavyweight in Hip Hop, and lyricists from far and near wanted to be a part of the Rawkus bandwagon. To continue the success of their compilation albums, Rawkus presented the second installment of the Lyricist Lounge series.
While not as organic and grassroots as the first one (see later), this brought Rawkus to a more mainstream level, especially with the breakaway hit "Oh No" from Mos Def, Pharoahe Monch, and the late Nate Dogg. Other notable performances come from the likes of Beanie Sigel, Big Noyd, dead prez, Royce Da 5'9″, and especially Cocoa Brovaz on the FLAMES "Get Up". Don't let the increased commercial sound of this album fool you. This album was dope.
9. Big L - The Big Picture (2000)
It really is a shame when superb talent gets snuffed out and the world really never gets a chance to drink in the amazing talent they possess. This is the case of Lamont "Big L" Coleman. Murdered in '99 (a case that still remains unsolved sadly), Big L was developing into an underground legend and was reportedly on his way to blowing up on Roc-A-Fella Records when he was tragically gunned down.
His debut album, Lifestylez Ov Tha Poor & Dangerous, is now seen as a classic in many Hip Hop circles and heads were eagerly waiting for a posthumous album filled with material he was working on before his demise. The underground anthem "Ebonics" was already killing 'em, and other cuts like "Casualties Of A Dice Game" and "Size 'Em Up" were further establishing the legacy Big L was on his way to set.
On The Big Picture, fans were indeed given that post-death material that got eaten immediately. Cuts like the BLISTERING "'98 Freestyle" (O GAWD that Beavis & Butthead line is still among the most quoted lines in all of Hip Hop to this day), the collab with 2Pac "Deadly Combination", and "The Heist" all brought L's family his first gold plaque. Big L is now immortalized as one of Hip Hop's most treasured and witty lyricists.
8. Various Artists - Rawkus Presents Soundbombing II (1999)
Wanting to keep up the critical acclaim of the first installment of the Soundbombing series, Rawkus presented Soundbombing II, and it turned out to be an album very much in the same light and reverence of the first one. While Evil Dee wasn't the host and mixing talent of this one, the World Famous Beat Junkies were, and that was all for the better. Outstanding performances from the likes of Eminem, Talib Kweli, Common, Sadat X, Bahamadia and Mos Def highlighted what was a damn formidable compilation worthy of the acclaim it received.
7. Talib Kweli - Quality (2002)
One of the true heroes of the Rawkus era was Brooklyn's Talib Kweli. Widely known for his stellar bodies of work with Hi-Tek as Reflection Eternal and Mos Def as Black Star, it was time for him to step out on his own, and he delivered nothing short of an incredible solo debut.
That album, Quality, was filled with intelligent, battle-hungry rhymes with the occasional socio-consciousness mixed in. With standouts like "Joy", "Talk To You", and the Kanye West-crafted "Good To You", there were just way too many highlighted moments to put a stamp on one particular one. This was clearly one of the best albums of 2002 and remains among the best albums within his discography.
6. Pharoahe Monch - Internal Affairs (1999)
Breaking away from partner-in-rhyme Prince Po, Organized Konfusion's Pharoahe Monch decided he needed to have his name in lights for a solo debut with the on fire Rawkus Records, and he presented his debut Internal Affairs to major acclaim.
His first offering "Simon Says" remains one of Hip Hop's true NYC turn-up anthems and it didn't stop there whatsoever. Other cuts like the menacing "Behind Closed Doors", the controversial "Rape", and the touching "The Light" truly highlighted this beyond excellent album. A star was officially born with this album, and it ended up snowballing into one of the most respected (but underrated) careers in the game.
5. Various Artists - Lyricist Lounge Vol. 1 (1998)
The definition of a grassroots underground compilation came in the form of the first installment of the Lyricist Lounge series. Set as an open mic night of sorts, with the first disc hosted by De La Soul and the second hosted by Kool Keith, this was a very wonderfully put together album, free of cliches and gimmicks.
Widely revered as one of the most prized slept-on gems for 'backpack' Hip Hop, superb performances from cats like Mike Zoot, A.L., Prime, Shabaam Sahdeeq, and an especially fire track from Ras Kass and O.C. ("Action Guaranteed") make this album such a crucially important album in the development of the Rawkus movement.
4. Company Flow - Funcrusher Plus (1997)
Known in many Hip Hop circles as one of the most definitive underground albums of all-time, Big Juss and El-Producto (you know him as El-P of Run The Jewels nowadays) presented Funcrusher Plus, a masterwork filled with apocalyptic themes, anti-establishment lyrics, and a middle-finger attitude that really preceded Run the Jewels.
A landmark indie release distributed by Rawkus, this dark and dense lo-fi masterpiece served as an album that still gets regarded as highly influential and remains as important now as it did in '97. Tracks like "The Fire In Which You Burn" and "Silence" are just chilling.
3. Talib Kweli & Hi-Tek are Reflection Eternal - Train Of Thought (2000)
It's not easy to be able to follow-up something as special as the Black Star album, but what came mighty damn close was the Reflection Eternal album, Train Of Thought.
Train Of Thought was just a beautiful, articulate, intelligent, and soulful look at Black consciousness and Hip Hop as a whole. Regarded as a classic (and rightfully so), different sounds such as African rhythms, live instrumentation, as well as good old boom-bap from Tek made this album a must-have for those needing an alternative to all the materialism flooding the game at that time. Cuts like the haunting "Good Mourning" and the simply lovely "Love Languages" with Les Nubiennes exemplified the richness this album possesses and is among the greatest albums we've been blessed to hear.
2. Mos Def - Black On Both Sides (1998)
In much the same light as artistic classics as Aquemini, De La Soul Is Dead and Critical Beatdown, Mos Def's triumphant solo debut, Black On Both Sides, is as rich to music as a whole as anything else available during the time period of '98.
Incredible lyricist with a b-boy attitude and a freedom fighting aura made Mos Def a beloved figure in Hip Hop, and this album was the perfect reflection of this fact. Sounds varying from boom bap to eclectic live instrumentation, this was a Hip Hop musician's album. Mos Def crafted an album that will continue to stand the tests of time and is highly regarded as influential within many circles of Hip Hop. Aside from the amazing critical acclaim, this album nearly reached platinum, thus firmly establishing that a star was here.
1. Mos Def & Talib Kweli are Black Star - Mos Def & Talib Kweli Are Black Star (1998)
The definitive pure Hip Hop album came from the depth of the collab between Mos Def and Talib Kweli. Their self-titled debut album was as invigorating as cold water on a hot summer day and as refreshing as Gatorade after a basketball game.
Taking it back to an era where it was strictly and only about rhymes and substance over fitting production, this album is BDP, Public Enemy and EPMD in one album – and it was long overdue. Choosing substance and consciousness over materialism and gangster overtones, Mos and Kweli pay homage to the Black queen on "Brown Skin Lady" while educating the masses of acquiring self-identity on "KOS", which as vital as anything else hitting the streets. Over incredible production from the likes of J. Rawls, Hi-Tek, Shawn J. Period, and Da Beatminerz, Black Star served us with food that we still can't fully get enough of, and this classic is deserving of its title as the best album to emerge from the Rawkus era.
Honorable Mentions
Various Artists – Soundbombing III
Skillz – I Ain't Mad No More
Marco Polo – Port Authority
Talib Kweli – The Beautiful Struggle
The time of Rawkus Records was a very fun time for those Hip Hop aficionados who were tired of the radio, commercialism, and tired gimmicks and cliches. This was where Hip Hop was at its most pure and unadulterated. Some of the best releases of its or any era were released by Rawkus and Rawkus still stands as a warm point for all those that just wanted Hip Hop – nothing more, nothing less.
Eventually folding thanks to a merger with MCA Records, Rawkus Records was a serving point for those that were blessed with the ability to rip mics in half. Salutes to Rawkus Records!