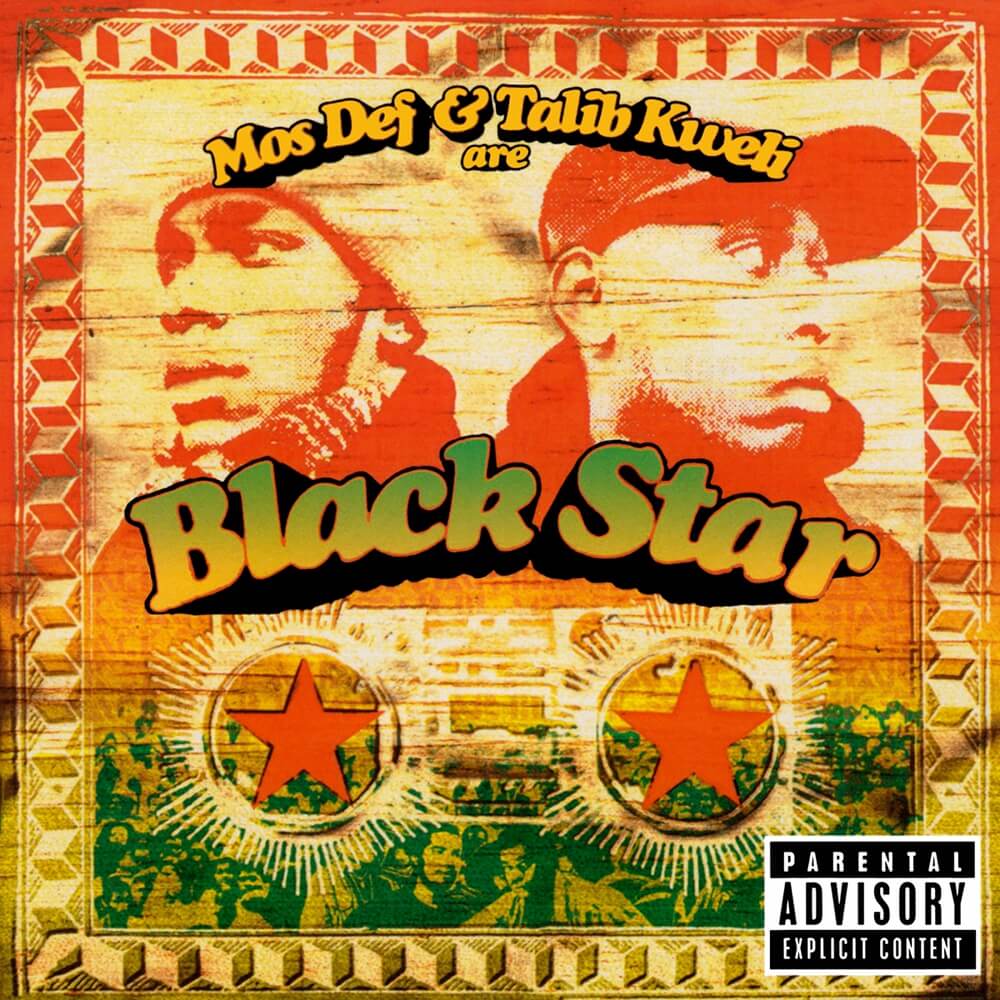 It's time for another twentieth-anniversary salute, this time we focus on a Hip Hop album that solidifies and personifies the soul of what Hip Hop represents: education, love of culture, way above average talent lyricism, and the influence of ol' school wrapped up in one monumental project. A collaboration between two of NY's most esteemed and revered artists, their debut album was unapologetically Hip Hop, and the moment you heard the first single from the album, you knew you were in for a ride filled with late nineties relevance with early eighties heart – truly one of the true classic albums in all of Hip Hop. This is Talib Kweli and Mos Def as Black Star and their self titled debut album.
In the mid to late nineties, the underground was a lot more respected and hit a new level when Brooklynites Mos Def and Talib Kweli came together as Black Star. Platforms such as the Lyrcist Lounge were something up and coming emcees could exhibit their talents in hopes to get a deal. The label that fully allowed burgeoning artists to express themselves in the underground was Rawkus Records. Incredible projects such as Lyricist Lounge Vol. 1, Soundbombing, and the simply amazing Funcrusher Plus album from Company Flow were seen as pillars of the label. However, it was when two of the labels most superb talents came together when the label started to take off. Frequently collaborating with each other, Kweli and Mos presented a debut album to be remembered as a certified Hip Hop classic.
From the jump, the first single "Definition" had the feel of the old school with its sampling of Boogie Down Productions' "The P Is Free" and a tag-out/tag-in chemistry similar to EPMD. This was an instant favorite of the backpackers and those that just love no gimmicks Hip Hop. They followed that up with the Common-assisted "Respiration", which was every bit as dope and contained some of the best bars from brother Lonnie Lynn that you'll hear to this very day (the remix to this with Black Thought was just plain MEAN). The rest of the album turned out to be a remarkable piece of Hip Hop. Cuts like the mellow, love-of-Black-women ode "Brown Skin Lady", the unforgettable barfest "Twice Inna Lifetime" with Jane Doe (where you at Jane?) and Punch & Words, the impactful "Thieves In The Night", and the jazzy-stylings of "K.O.S." were so richly absorbed by the fortunate listener that thought that all Hip Hop about hat time was materialism, guns, and misogyny.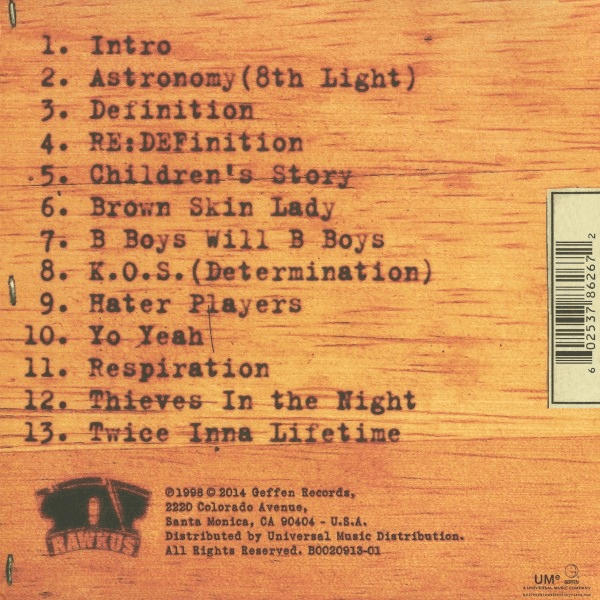 While production from the likes of Hi-Tek, 88-Keys, Shawn J. Period, and J. Rawls of Lone Catalysts (that "Yo Yeah" interlude is just…WOW! This should've been an entire song instead of an interlude) were clear selling points – as this was among the most impeccably produced albums to exist at that time-  the album centered on lyrics. Aside from just being a spitter's handbook, this was an album filled with intelligence, social commentary, and the uplifting of Black kings and queens. This was an album that relied on the golden era of rap and Hip Hop culture, while translating it into that era's time period. Influences like the aforementioned BDP, Public Enemy, Slick Rick (Mos Def's version of Rick's "Children's Story" is just brilliant), Tribe Called Quest, and Brand Nubian are heard and felt all over this album and was considered a breath of fresh air in Hip Hop.
This album took both of these superbly talented emcees to new levels, as this album was the catalyst to Mos' unforgettable debut, Black On Both Sides, and Kweli's collaborative album with Hi-Tek as Reflection Eternal, Train Of Thought, which both also are among the most amazing pieces of Hip Hop you'll ever hear. While we heavily anticipate a new album from them, we can always put this album in our decks or download it onto our mp3s or phones, and listen to a highly underrated classic.
Black Star's debut album exemplified the core essence of Hip Hop: genuineness, authenticity, and education. What more can you ask for?