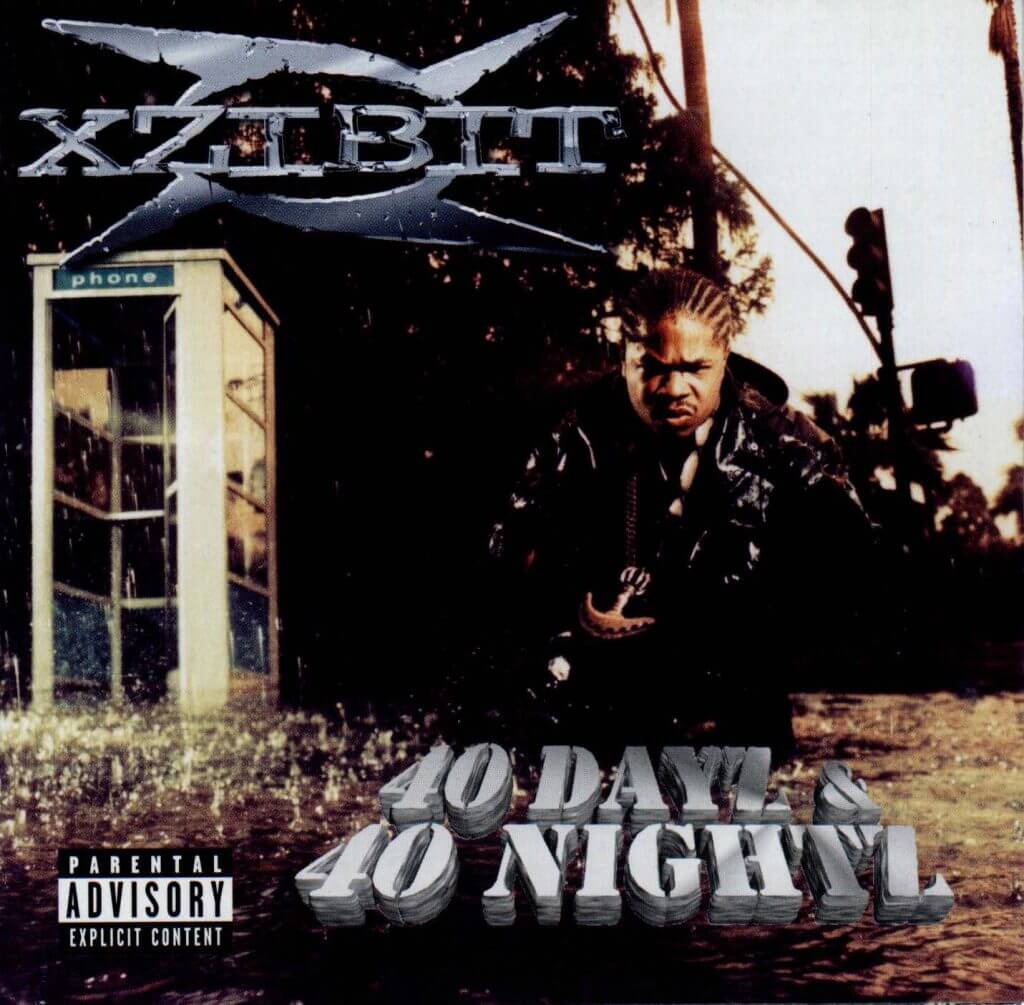 This twentieth-anniversary salute goes to an album that must be considered among the most underrated and underappreciated Hip Hop albums ever released from the west coast. The young Cali native responsible for this effort already had a following with his debut, At the Speed of Life, and from being down with The Likwit Crew – alongside Tha Alkaholiks, Defari, and Compton legend King Tee. This album would set the official pace to this man becoming a star. We salute Xzibit and his second album, 40 Dayz & 40 Nightz.
When we first heard the hypnotic chords of "Paparazzi", we knew Los Angeles emcee Xzibit had a lot going for him. First heard on Tha Alkaholiks "Hit & Run" from their DOPE Coast II Coast album, X had a delivery and an in-your-face rhyme style that was straight to the point. His aforementioned debut was quite dope, with other heaters like "Bird's Eye View", "Carry The Weight", and "Eyes May Shine" (the Havoc-produced remix with Mobb Deep was just CRIMINAL). However, it was his touching ode to his then-toddler son "Foundation" that took the award for best song and over some hypnotic production by DJ Muggs, this showed Xzibit's ability to not be afraid to be transparent and go into stuff and subjects that meant a lot to him.
in 1998, two years later, he returned with one of his biggest hits and CRAZY matching video "What U See Is What U Get".  This was the lead-off single for his sophomore effort, 40 Dayz & 40 Nightz, and this album was not only as good as his debut, it was a notch higher and better.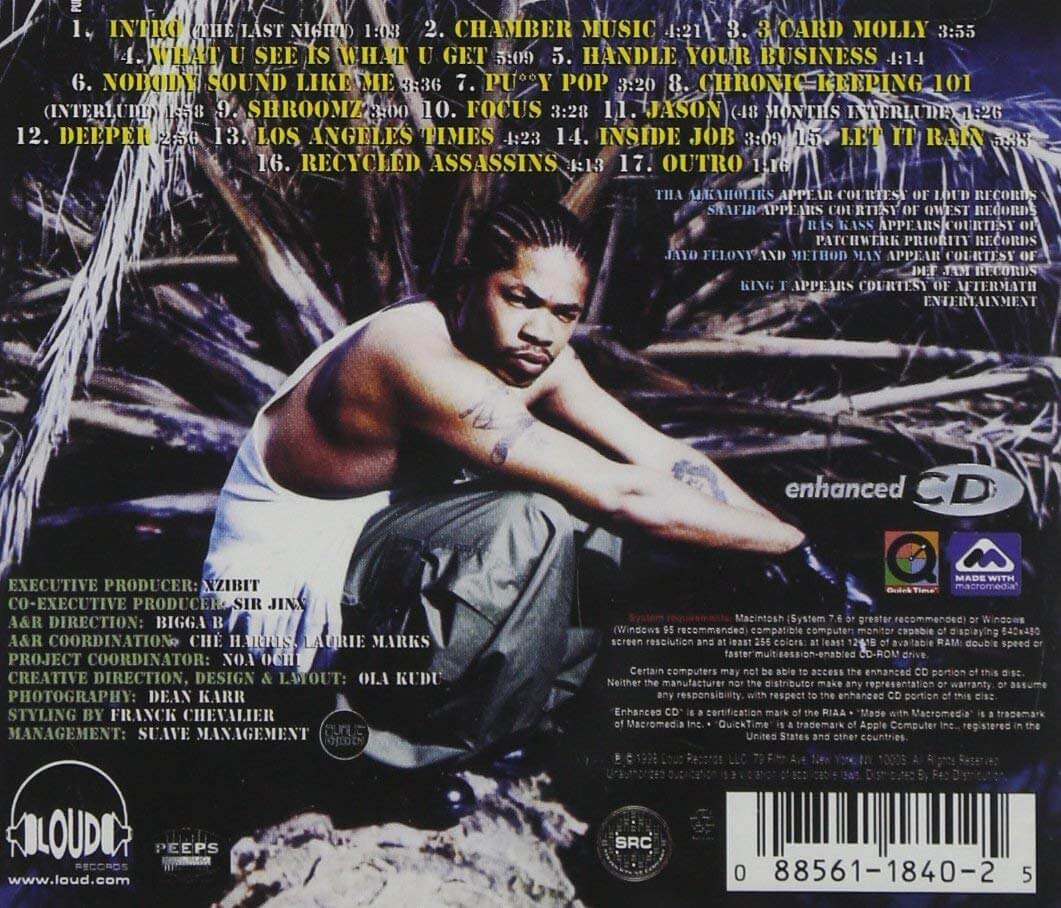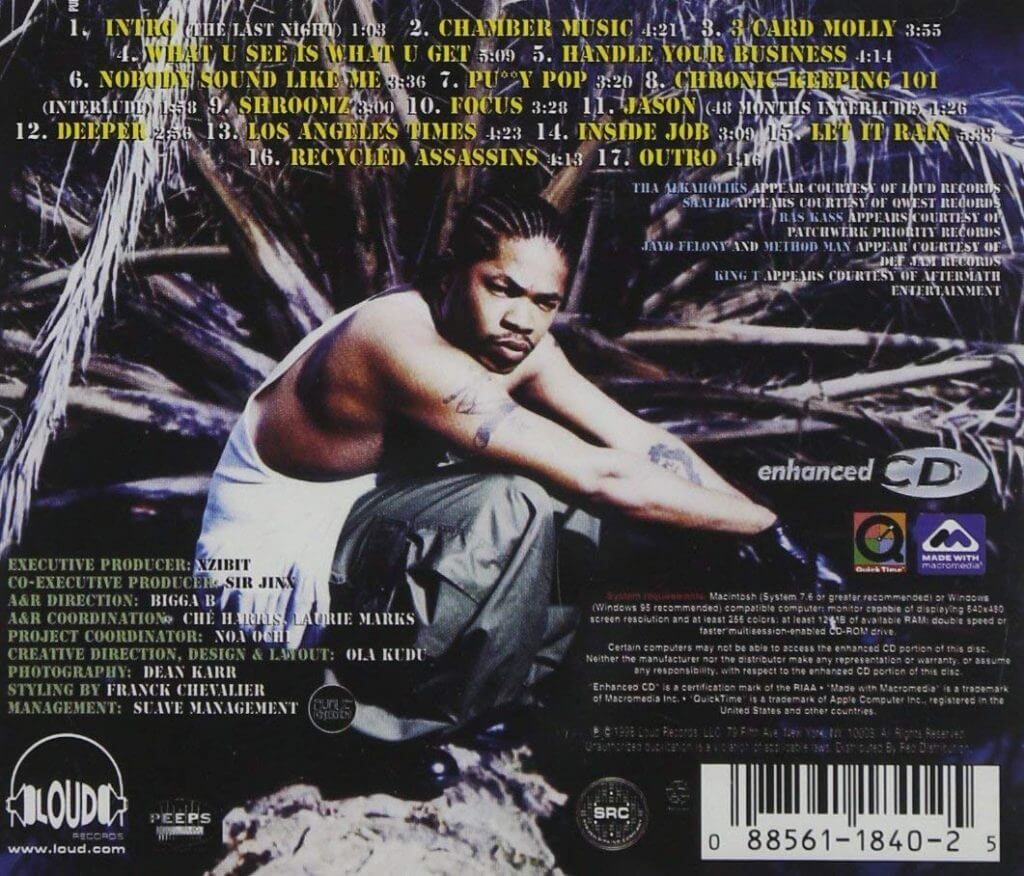 While we missed not having a sentimental jewel-like "Foundation" on 40 Dayz & 40 Nightz, we still had plenty of flaming cuts to bob your head to relentlessly. Was this a perfect album? No, as cuts like "Shroomz" and "Pussy Pop" could've gotten left off, but these were the only bumps in this road. Cuts like "Focus", "Deeper", and "Inside Job" sprinkled of west coast influence while still keeping it knocking for east coast lovers, while "Los Angeles Times" is definitely a banger that has him detailing all the good and bad of his city over a nuts Mel-Man beat (this was also featured as part of the exceptional Soul In The Hole soundtrack). With other cuts like his collab with Saafir and Ras Kass, "3 Card Molly", the dark "Chamber Music", and the sick "Recycled Assassins", Xzibit brought and presented his entire a** on this effort.
This album should've been his official blast into commercial stardom, but with little to no marketing and promotion from Loud Records at this time, this album somewhat went under the radar – although loyal X fans still declare to this day this is his best album and rightfully so. Sounding even more confident and his pen doing better for him than last effort, Xzibit had a critical darling on his hands, and is just now over the last several years the album is getting the proper respect its due. There was no commercialism. No corny buffoonery here. No watered down Hip Hop whatsoever. This was uncompromising and shoved away any thoughts of a sophomore jinx.
Later efforts like his crossover breakout next effort Restless, as well as Man vs. Machine, Weapon Of Mass Destruction, and Full Circle would all excellently show off his talent and lyrics to the result of gold and platinum plaques, as well as movie/television roles, rubbing elbows with Dre, Em, and Snoop, and getting his own television show in Pimp My Ride. However, it was this album that made him walk that line between underground west coast champion to mainstream burgeoning star. This was a knockout hit and although he sold more with the Dre-executive produced Restless, it was 40 Dayz & 40 Nightz that got us the most open. With that, let's lift our glass and wish Xzibit a happy twentieth anniversary to his best album, 40 Dayz & 40 Nightz.