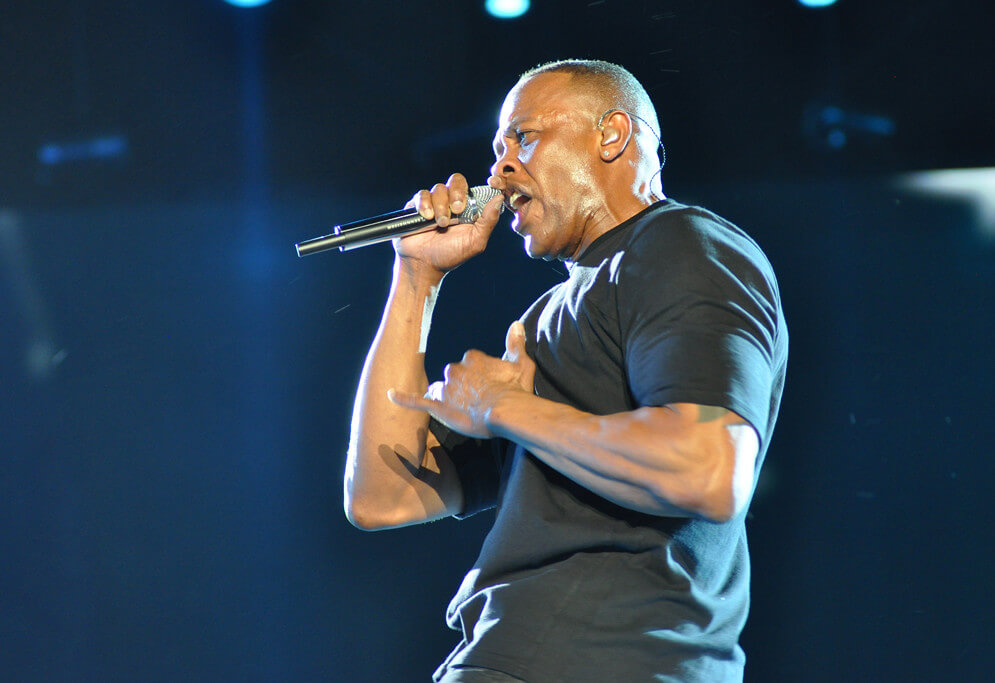 Did you know that Andre Young (Dr. Dre) is ranked as the 4th most famous rapper in the world? But it doesn't stop there, Dr. Dre is also a record producer and an entrepreneur. In fact, Dr. Dre helped the person who takes the top spot as the most famous rapper in the world, Eminem, get to where he is today. Talented Dr. Dre. has gone from strength to strength to get to where he is today. Keep reading to find out more about his success and how he has shaped the music industry.
The life of Dr. Dre
Andre Romelle Young was born on February 18 1965, in South Los Angeles. His parents were both into music which is something that helped Andre love and appreciate music from a young age. In his teens, Andre started working as a DJ at a nightclub in L.A. called Eve After Dark. His main focus was always primarily on his music and pursuing a career in rap and Hip Hop.
However, his first major musical success came with the rap group N.W.A. and later Dr. Dre co-founded a record company called Death Row Records in 1991. The following year, Dr. Dre produced his first solo album (The Chronic) in 1992, which became a huge success and kick-started his career and reputation in the music world.
3 ways how Dr. Dre has shaped the music industry
The most obvious way in which Dr. Dre has shaped the music industry is through his own music. Ever since he was young, he had loved to create and produce music and such passion has not gone unnoticed in his music career. His first album, The Chronic, which was released in December 1992 was a huge success and went on to win him a Grammy Award. The album also had 3 top-40 singles and peaked at no.3 on the Billboard 200 (spending 8 months in the chart's top 10).
But not only did the album have such a success rate in terms of numbers and awards, it also impacted many rappers and inspired them to follow their dreams of becoming an MC too. For example, Kayne West and Kendrick Lamar have both spoke about how much the album meant and still means to them. Since then, Dr. Dre's career and success have continued to grow, as he has released 3 studio albums, 42 singles, 6 compilation albums, 1 soundtrack album, and 21 music videos.
Another way Dr. Dre has shaped the music industry is by finding new talent. In 1996, Dr. Dre started a new label called Aftermath Entertainment and signed various rappers and MCs. He discovered and encouraged several big names in hip hop today, including Eminem, 50 Cent, and Snoop Dogg.
And finally, Dr. Dre shaped the music industry by introducing Beats Electronics. Dr. Dre and long-term friend, Jimmy Lovine, co-founded Beats in 2008 after talking about how rubbish Apple headphones were for listening to music. Dr. Dre, Jimmy Lovine, and all other partners in the company have since made millions of dollars when they sold the revolutionary headphones to Apple in 2014.
Dr. Dre owns the music world we know and love
What have we learned? Dr. Dre is a pretty badass rapper who has millions of fans all around the world, you have Dr. Dre to thank for some of the greatest rappers of all time, and you can even thank him for creating better sounding music when you listen to your music with Beats headphones.
Still want to know more about this iconic rapper? Then learn more about Dr. Dre's life, what his influences are, and his rise to fame.