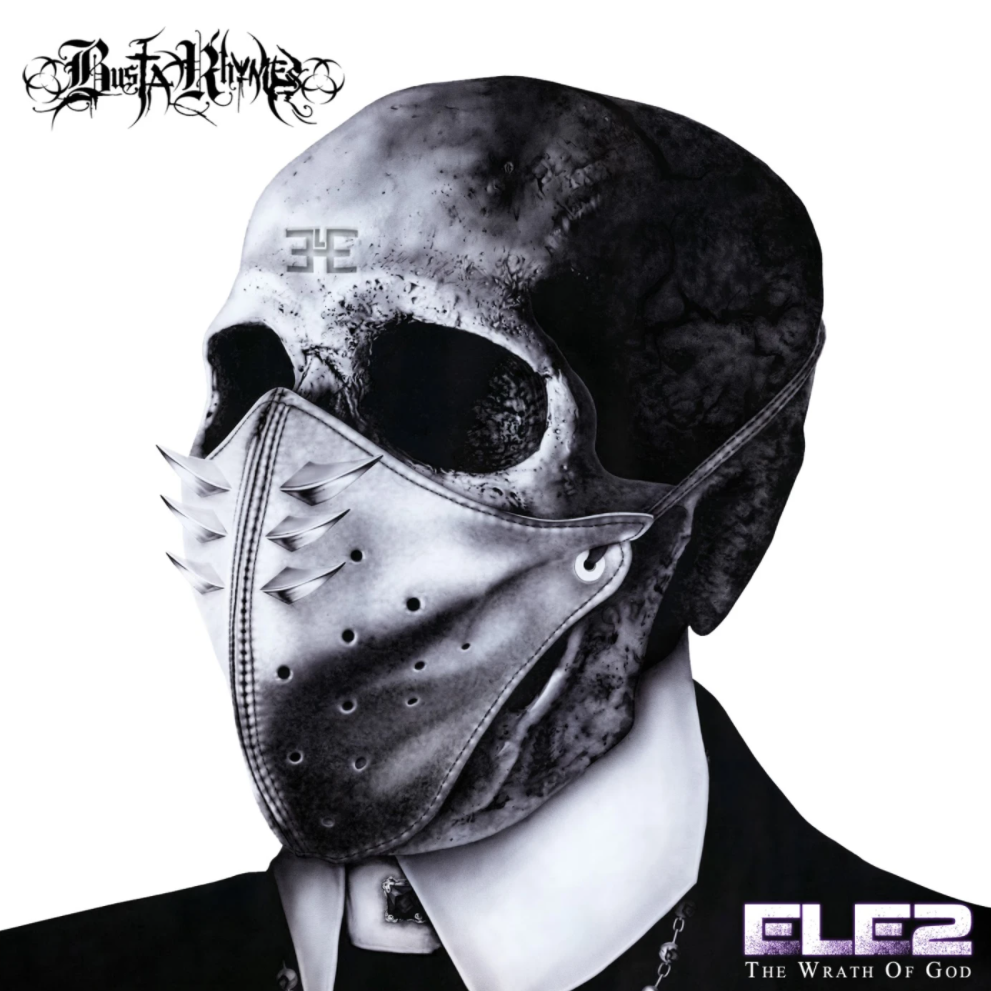 Eight years after his last album – the disappointing Year Of The Dragon – Busta Rhymes returns with the long-awaited Extinction Level Event 2: The Wrath of God, his tenth solo album. The 22-track project includes features from acts like Pete Rock, Rakim, Rapsody, Q-Tip, Kendrick Lamar, M.O.P., Rick Ross, Anderson Paak, Mary J. Blige, Mariah Carey, Bell Biv Devoe, and others – there even is a posthumous appearance by Ol' Dirty Bastard, and vocal contributions from Chris Rock and Minister Louis Farrakhan.
Extinction Level Event 2 serves as the sequel to 1998's E.L.E. (Extinction Level Event): The Final World Front, That project, Busta's third album, was certified Platinum and his last truly great release. Until this one that is. Extinction Level Event 2 signifies a return to form for Busta Rhymes, this easily is his best album since the 1990s – on par even with his classics The Coming (1996), When Disaster Strikes… (1997), and E.L.E. (Extinction Level Event): The Final World Front (1998). On Extinction Level Event 2 Busta Rhymes manages to strike the exact right balance between raw underground power and smooth mainstream appeal – just like he did so successfully on his first three solo albums.
Extinction Level Event 2 runs for 77 minutes, but it doesn't feel too long – a good sign. Busta Rhymes went all-in with his star-studded features roster, and on the production side, it's no different. There's a J Dilla/Pete Rock instrumental, one from DJ Premier, one from DJ Scratch, and one from 9th Wonder. Busta Rhymes produced some beats himself, and the likes of Rockwilder, Nottz, Hi-Tek, Terrace Martin, Swizz Beatz (and others) did work on the boards too. Despite the album's length and the input of so many different artists and producers, Extinction Level Event 2 sounds entirely cohesive, and the album is sequenced just right too.
Standout tracks include "Czar" (with M.O.P.), "Don't Go" (with Q-Tip), "Boomp!", "True Indeed" (with a DJ Premier instrumental), "Deep Thought", and "Look Over Your Shoulder" (with an (old) Kendrick Lamar verse, and dope Jackson 5 samples). There are no real duds on the tracklist though – the singles "YUUUU" (with Anderson .Paak) and "The Don & The Boss" ironically are the weakest tracks of the album.
Busta Rhymes is a Hip Hop icon with nothing left to prove, but with Extinction Level Event 2 he shows veterans like himself can still be relevant and come with fire anyway. 80/100
Download Extinction Level Event 2: The Wrath of God
Also read: The Best Hip Hop Albums Of 2020