Run the Jewels is a supergroup formed by New York City-based rapper-producer El-P and Atlanta-based rapper Killer Mike in 2013. They released their eponymous debut studio album, Run the Jewels, as a free digital download in 2013. The highly acclaimed album was followed by Run the Jewels 2 in 2014, which was also praised by critics.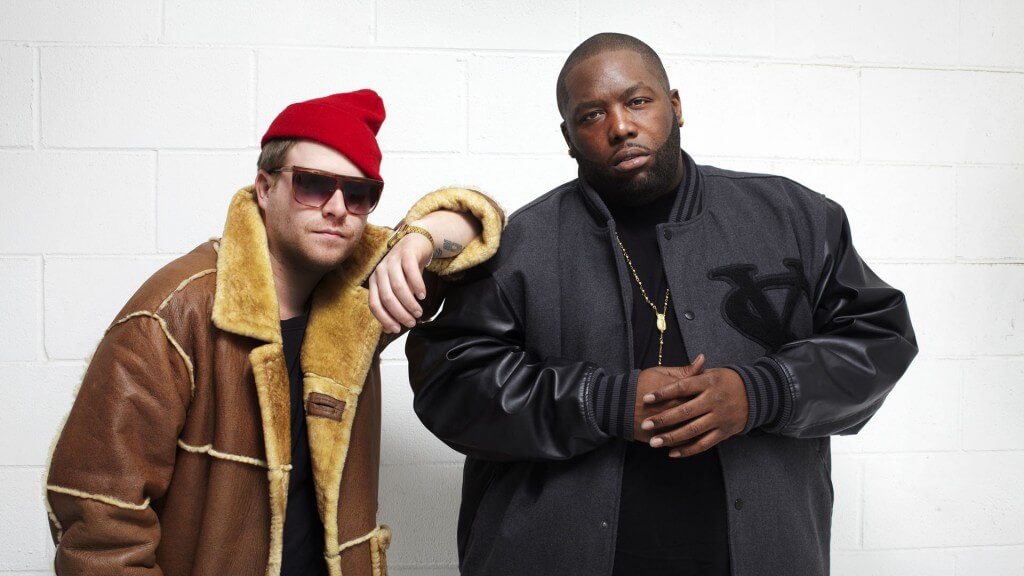 Killer Mike was first introduced to El-P by Cartoon Network executive Jason DeMarco, in 2011. The following year, El-P produced Killer Mike's album, R.A.P. Music, which was soon followed by Killer Mike's appearance on the track "Tougher Colder Killer" from El-P's Cancer 4 Cure. When R.A.P. Music and Cancer 4 Cure were released within weeks of each other, the two rappers decided to tour together. The success of the tour eventually led to the decision to form Run the Jewels.
On June 26, 2013, Run the Jewels released their self-titled debut, Run The Jewels, on Fool's Gold Records as a free digital download.
Their follow-up record, Run The Jewels 2, was released through Mass Appeal Records on October 24, 2014. A light-hearted remix album composed entirely of cat sounds titled Meow the Jewels was released on September 25, 2015. It features guest production from the likes of Prince Paul, The Alchemist, Just Blaze and others. Proceeds from the album will go entirely to charity.
Killer Mike revealed that the duo will begin work on Run the Jewels 3 in January of 2015. Run the Jewels released an exclusive 12-inch on April 18, 2015 in conjunction with Record Store Day. The record included a new track ("Bust No Moves" feat. SL Jones) in addition to three previously-released songs.
As part of the promotion for Run the Jewels 2, the duo started a "Tag The Jewels" movement encouraging graffiti artists from around the world to tag their rendition of Run the Jewels' iconic "fist and gun" hand gesture, as featured on the covers of their first two albums. Thirty artists were invited to participate in the movement, creating large murals on six continents.
The same "fist and gun" gesture was featured on the covers of three Marvel comic books in 2015. Marvel editor-in-chief Axel Alonso was the driving force behind the gesture's incorporation into variant covers for Deadpool #45, Howard the Duck #2 and Deadpool's Secret Wars #1.