Darryl Gibson, better known by his stage name Positive K, is an American emcee from the Bronx, New York City, New York, and is one of the original artists of the First Priority Music camp. He is best known for his hits "I'm Not Havin' It" (a duet with MC Lyte) and his 1992 hit "I Got a Man", which borrows its male/female dialogue format from the aforementioned "I Ain't Havin' It".
Positive K started his career in 1986, making his debut on a Hip Hop showcase album Fast Money for a small, short-lived independent label called Star Maker. Aside from featuring a track by Hip Hop legend Disco Dave, Fast Money also featured the debut recording of Rob Base & DJ E-Z Rock. Later on, he was picked up by Nat Robinson's First Priority Music under the management of Lumumba Carson (the son of activist Sonny Carson) before Carson would become better known as X-Clan founding member Professor X The Overseer.
Positive K scored a major hit with 1992′s "I Got a Man." The song peaked at #14 on the Billboard Hot 100 in early 1993. Leading up to that, he made appearances in underground compilations including one called "I'm Not Havin' It," a duet with MC Lyte—that raised his profile. A guest spot on Brand Nubian's One for All and another on Grand Puba's Reel to Reel, along with a self-released, Big Daddy Kane-produced single, "Nightshift", set the stage for The Skills Dat Pay Da Bills, his full-length debut, released on Island Records.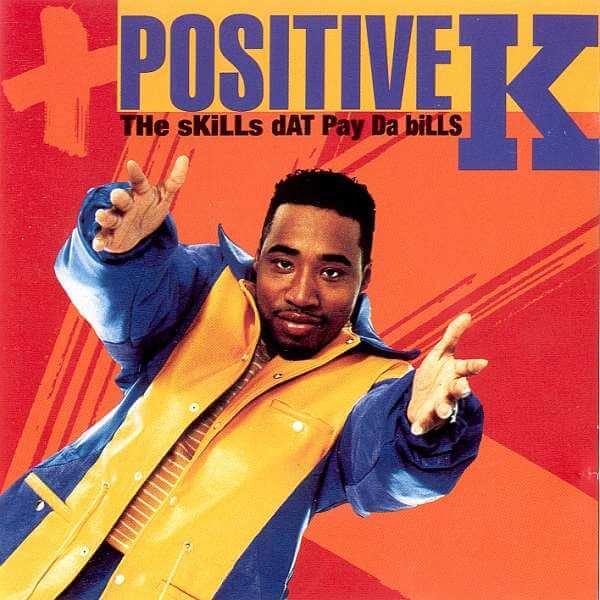 The album balanced themes of Nation of Gods and Earths with gangsta-isms and more pop-based moments. Meanwhile, he kept his Creative Control label in operation, signing and cultivating new talent. He was featured on WYBE's Old School Show, where he was awarded the #3 slot on the list of early hip-hop pioneers.
In 1993, Positive K appeared with Beavis and Butthead on The Beavis and Butt-head Experience in a remix of "Come to Butthead." The song is hidden at the end of the album on the same CD track as "I Got You Babe," which Beavis & Butthead performed with Cher. The same year, Positive K briefly appeared in the Robert De Niro film A Bronx Tale as one of the angry protesters.
In 2006, Positive K appeared on Nas' "Where Are They Now" '90s remix.
Official site: Positive K