Welcome to the fourth installment of our Was the B Side Better? series. With this series, we revisit some of the biggest Hip Hop singles, do a subjective listen to both sides of the 12′ inch, and decide whether the B-side is just as strong or stronger than the more popular A-side. Trust, that in no case do we expect a blowout but we do expect an enthusiastic trip through our Hip Hop memories.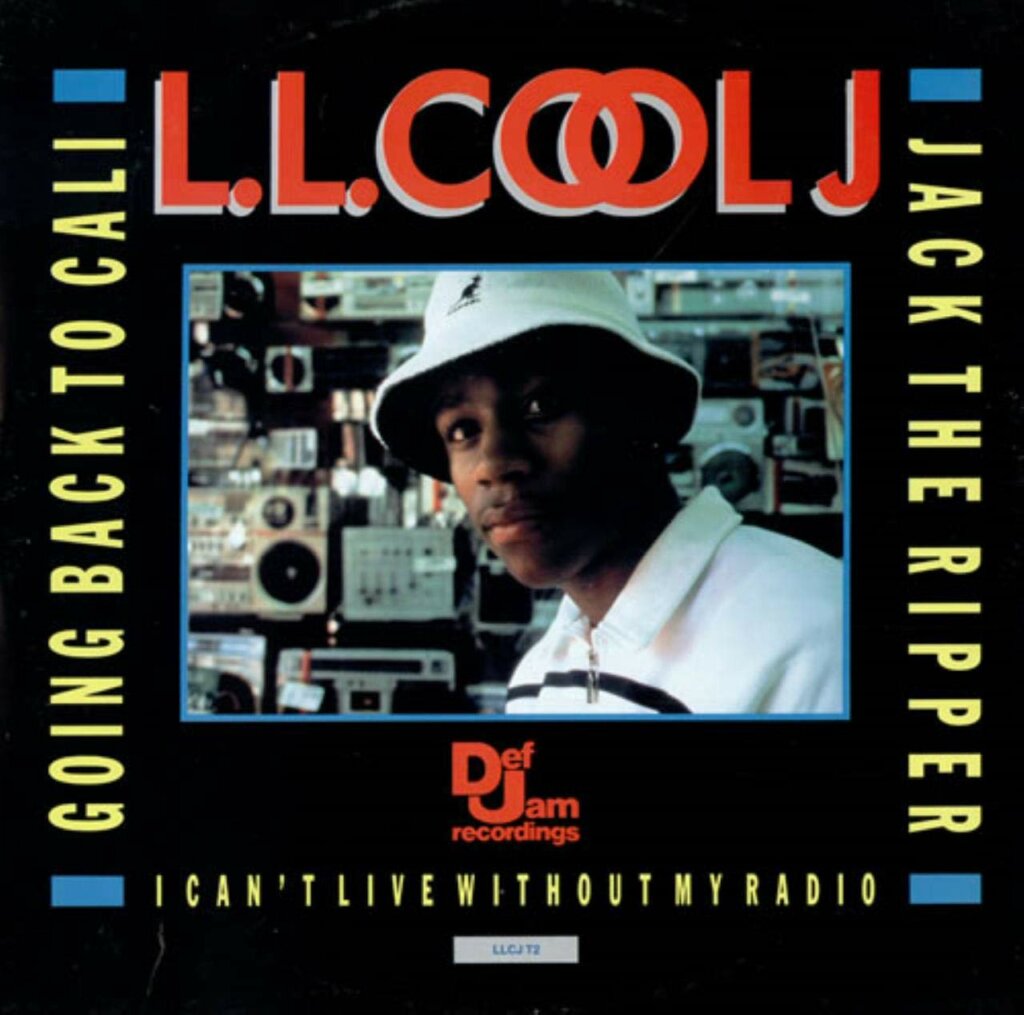 With his scene-stealing performance in "Krush Groove," LL Cool J and his debut album, Radio catapulted to the forefront of Hip Hop. Decades after first seeing him burst into the room after Jam Master Jay said auditions were over, some of us still shout, "Box!" and strut back and forth like a caged lion before announcing
My radio, believe me, I like it loud

I'm the man with the box that can rock the crowd

Walkin' down the street, to the hardcore beat

While my JVC vibrates the concrete…
Others may stand in the background and make hand gestures like E Love or hold the radio like Cut Creator. Whichever role you play, it's hard to dispute LL's introduction to a national audience came with a bang!
All of which made the buzz for his second album, Bigger And Deffer, even much more electric. He didn't disappoint. It's fair to say he exceed expectations with a historic album. If you were born in the 70s, then your Hip Hop fan memories must include standing in the mirror shaking your fist while saying "Aaaaaahhhhhhhhhh" then enthusiastically jumping around the room and evoking a myriad of dance moves as you shouted:
No rapper can rap quite like I can

I'll take a musclebound man and put his face in the sand…
LL's testosterone driven braggadocio certainly separated him from the crowd. Then he shifted gears toward his female fans with "I Need Love." Listen, I have a little seniority with my Hip Hop fandom and knew that this wasn't the first Hip Hop ballad – an honor that may go to Kurtis Blow's "All I Want in This World (Is To Find that Girl)" in 1980. No disrespect to Kurtis, but I think it's safe to say LL's ballad was tremendously better. A battle rhymer with a soft side for the ladies? Yep, this dude was unlike any we had seen at that time.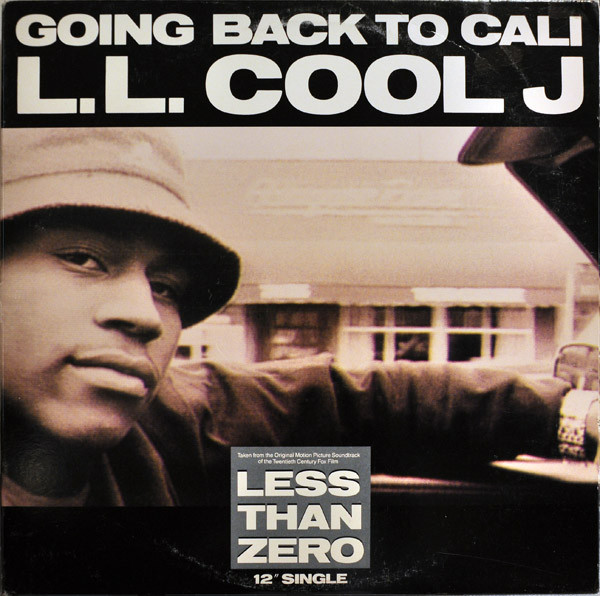 Which leads us to today's question of whether the B-side, "Jack the Ripper," was better than the A-side, "Goin' Back to Cali?" Pretty close competition, hunh? Let's see.
I bought the 12 inch simply because LL was on the cover. I still haven't seen "Less than Zero," the movie whose soundtrack "Goin' Back to Cali" was released on, but on that day in 1988, I most certainly saw a new record by LL and was compelled to buy. As soon as I heard the horn, I knew this was different than anything I heard prior from LL.
When he opened with:
Goin' back to Cali, stylin', profilin'

Growlin' and smilin', while in the sun …
Yeah, this was different and pun intended, cool. I saw the video soon thereafter and dug it. Well, actually I thought "L, ain't you hot wearing a turtleneck in Cali?" Then it dawned on me that he could do so because he was so cool. But what really struck me was the change in his flow. I mean, it wasn't as monumental as when Scarface changed his flow in '94 on The Diary, but it was noticeable. More of a testimony to his versatility than his rhyme skills.
I didn't listen to the B-side right away. I don't know why, maybe just that 13-year-olds have lapses in thinking. But when I did listen, I felt like when Paper Boi and Darius opened that box of lemon pepper wet chicken wings – yeah, it was like that.
At this point, I was an excited spectator to the LL Cool J vs Kool Moe Dee battle. I understood Moe Dee's umbrage at Cool J saying he was "The baddest rapper in the history of rap itself, " so he followed with "How Ya Like Me Now". I must admit that much like when I watched Cool J's videos; whenever I head of "How Ya…" I re-enact that opening choreography from the video (which is easier and cooler than the full cardio workout of antics LL did in "Bad"). To be fair, LL dropped his rhymes, I suppose by just rhyming about himself in general. Whereas Moe Dee wrote specifically targeting L. So what would happen when L came specifically for Moe Dee? Wait, before we dive in, I want to note that I can't recall anyone starting their rhyme with "Milky!" Seems such an awkward pronouncement. Not "Boom!" or "Ta-dow!" but
Milky, and I'm back

My ace in the hole was this brand new track

I'mma slow it up and speed it up and now you're gonna eat it up

Listen to the funky beat, my tongue is gonna beat it up

I did it, but the devil didn't make me

I did it for the suckers who tried to shake and bake me

Proving a point that I'm a serious joint

You can roll me up and puff me, and then I'll anoint

Your head with oil–lots of oil

Make it run like water, watch it boil

Cause I made 'em play it, made 'em say it

Made 'em okay it, made 'em obey it—HUH

Prince of the growl is on the prowl

How you like me now punk? You living foul

Here's what my game is, kill is what my aim is

A washed up rapper needs a wash up, my name is …
Moe Dee really did his thing with "How Ya Like Me Now." It may be one of the top five songs he ever recorded. Yet with "Jack the Ripper" LL responded with a helluva counterpunch. Then Moe Dee did the thing with L-L alliteration with "Let's Go" which certainly would have eliminated most MCs. I think we can agree that it at least had LL up against the ropes. But this piece is about how "Jack the Ripper" fares against "Goin' Back to Cali" and although they are very distinctive sides of LL – I'm going to go here with it: when your girlfriend thinks of LL, she thinks of "I Need Love" or "Hey Lover". When I think of LL, I think of the unbridled bombast displayed in "Krush Groove" and lyrical tenacity of "Jack the Ripper." I do not think there are many whose initial thoughts of LL are of "Goin' Back to Cali." That's why:
When you wanna make hits, you make 'em like this

They ain't like this they don't hit, they miss

It's a strong record, a record for the strong

For those who appreciate real rap songs

Listen how I won't allow myself to go off track

Stay back, I got the power, I'm–
"Jack the Ripper" is better than "Goin' Back to Cali."