Released on this day in 1991: A Tribe Called Quest "The Low End Theory"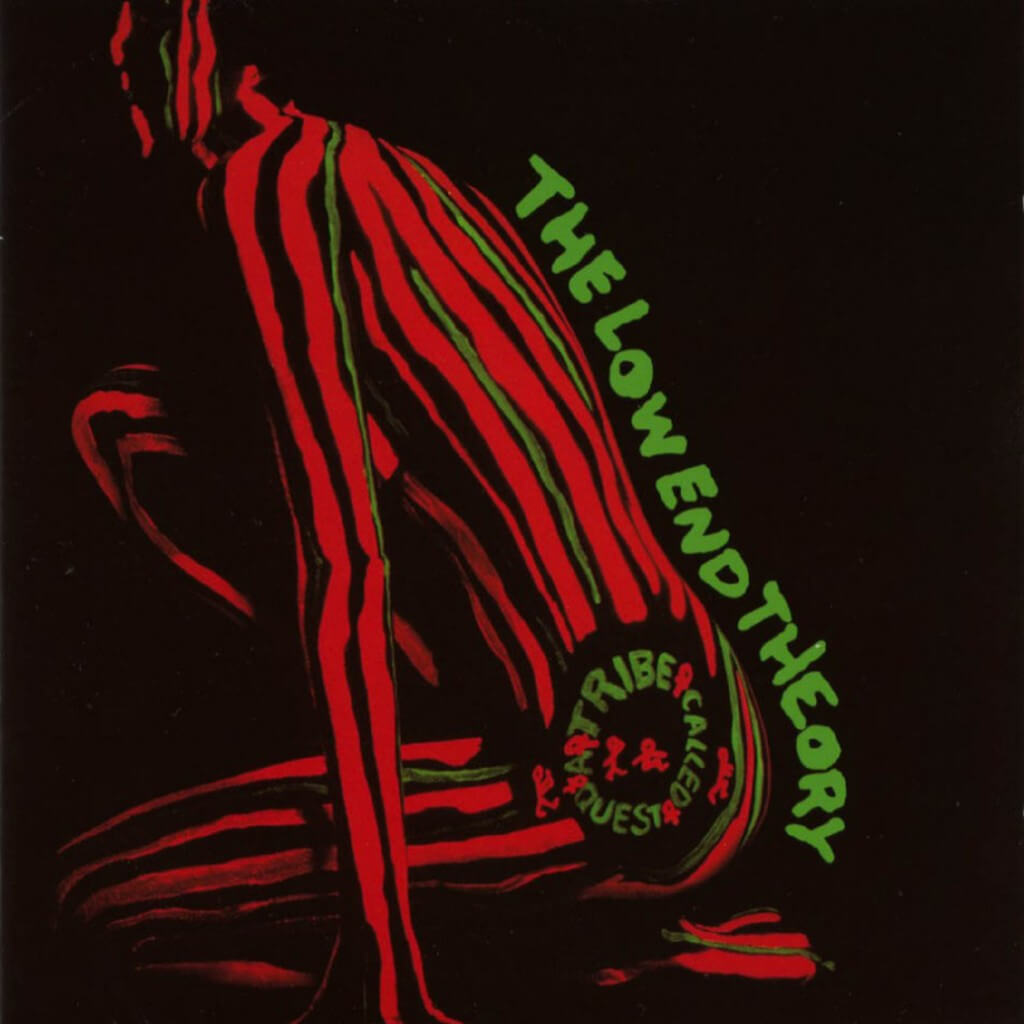 The Low End Theory is the second album by A Tribe Called Quest. Released on September 24, 1991 through Jive Records, the album produced three singles: "Check the Rhime," "Jazz (We've Got)," and "Scenario."
After A Tribe Called Quest's debut album, People's Instinctive Travels and the Paths of Rhythm (1990), Jarobi White left the group to study culinary art. Phife Dawg learned that he was diabetic a month after the album's release and after a discussion with fellow member Q-Tip, they agreed to increase his participation on their second album and to "step it up in general as a group." Q-Tip credited N.W.A's album Straight Outta Compton (1988) as an inspiration for the record.
The group hired double bassist Ron Carter on the track "Verses from the Abstract". Q-Tip stated, "We wanted that straight bass sound, and Ron Carter is one of the premier bassists of the century." Carter agreed to record tracks on the condition that the group avoid profanity, to which Q-Tip assured they were addressing "real issues".
When asked by critics and interviewers if he was afraid of a "sophomore jinx", Q-Tip responded by saying "'Sophomore jinx?' What the f*** is that, I'm going to make The Low End Theory".
The Low End Theory was one of the first records to fuse Hip Hop with a laid-back jazz atmosphere. Ali Shaheed Muhammad along with Q-Tip and Phife Dawg showcase how rap was done before commercial success influenced many rappers' creativity. The album's minimalist sound is "stripped to the essentials: vocals, drums, and bass." The bass drum and vocals emphasize the downbeat on every track. Engineer Bob Power has been quoted numerous times calling the album, "The Sgt. Pepper's of Hip Hop" referring to Sgt. Pepper's Lonely Hearts Club Band released by The Beatles in 1967.
The Low End Theory helped shape alternative Hip Hop in the 1990s. It established the musical, cultural, and historical link between Hip Hop and jazz. The album was considered an instant classic with a 5 mics rating in The Source. Reviewer Reef lauded their "progressive sound" and "streetwise edge". Writer Oliver Wang called the album "a consummate link between generations", which took the essence of jazz and Hip Hop, and "showing they originated from the same black center." The group's "mellow innovations" helped jazz rap gain significant exposure from 1992 to 1993. Rolling Stone ranked the album at number 154 in "The 500 Greatest Albums of All Time", stating that "people connected the dots between Hip Hop and jazz — both were revolutionary forms of black music based in improvisation and flow — but A Tribe Called Quest's second album drew the entire picture."
In Time magazine's "ALL-TIME 100" albums, Josh Tyrangiel called the record an exception to jazz rap often being "wishful thinking on the part of critics". He described the album as "socially conscious without being dull" and likened a few tracks to "smokey rooms where cool guys … say cool things." The Low End Theory was voted at number thirty-two in The Village Voice‍ '​s 1991 Pazz & Jop critics poll. AllMusic writer John Bush, who declared it "the most consistent and flowing Hip Hop album ever recorded" summed up the record as "an unqualified success, the perfect marriage of intelligent, flowing raps to nuanced, groove-centered productions." On February 1, 1995, the Recording Industry Association of America (RIAA) certified the album platinum. (Wikipedia)