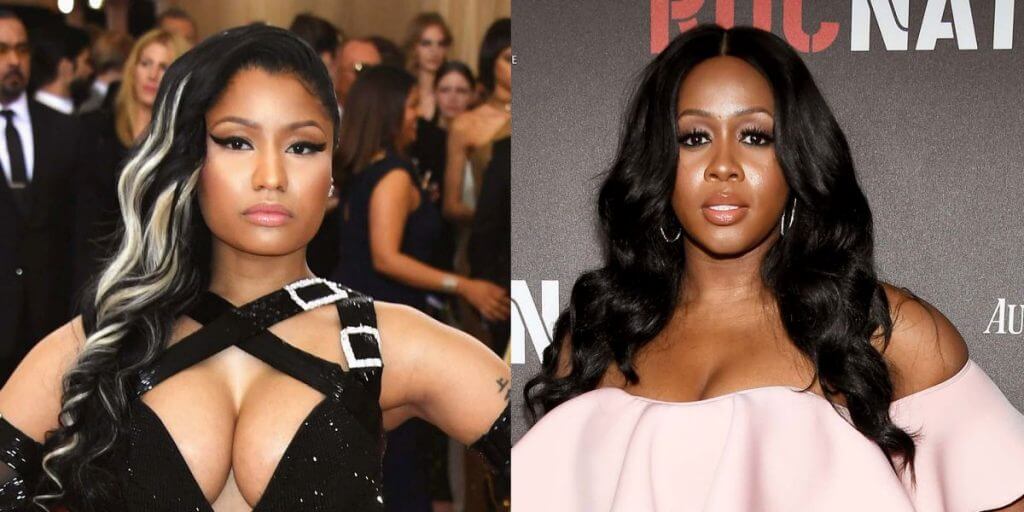 Unless you've been completely under a rock for the last week, Hip Hop finally has a lyrical beef again that's newsworthy. At the end of last week, Hip Hop's reigning 'IT' girl, Grammy Award winning emcee Nicki Minaj, let some shots fly towards rival Remy Ma (another Grammy Award winner) via her sixteen bars on the tracks "Swolla" and with Gucci Mane on "Make Love". BAD decision.
What happened afterwards was something that shook the music world and made people get their virtual popcorn and enjoy this lyrical action movie. The Bronx-bred emcee Remy Ma retaliated with the cut "ShEther", a playoff of the legendary Nas cut "Ether" (which was the dis cut that subsequently ended the beef between him and Jay-Z with Jay coming out the big time loser). "ShEther" has Remy Ma rhyming over the "Ether" instrumental and it's basically seven minutes of blood-drawing.
Remy went after Nicki in practically every way possible. She mentioned everything from her fake "assets" to trysts with people ranging from Gucci to Hot 97's Ebro to R&B sex symbol Trey Songz (with whom there were already rumors about since their hit together in '10, "Bottoms Up"). "ShEther" unquestionably is in the same spirit as "Ether" was, and it had the entire Hip Hop world in a complete and utter frenzy in no time. Most fans feel that Remy Ma's vicious cut is something Nicki just can't (or shouldn't) respond to.
While it's speculated that this rivalry extends back to 2007, what is known is that Remy had been telling the world she was coming back for her crown ever since she got released from prison back in 2014. With "ShEther", she may have done it, as Nicki has yet to deliver a scathing response. There was supposedly a response cut in the works as of twenty-four hours later, but nothing came of it yet. As of earlier this evening, it is Remy who is upping the ante again, officially dropping a new dis called "Another One" (which truthfully doesn't come close to the razor blade sharp execution of "ShEther").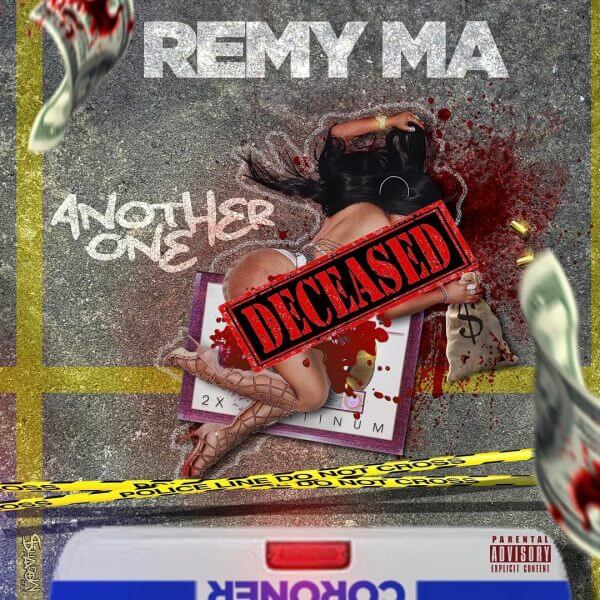 With people such as Vivica A. Fox chiming in, stating that "females shouldn't be tearing each other down" and fans of each going after each other, the question is, is this good for the culture or is this promoting division, primarily among women in Hip Hop?
The answer is simple, yet has a few layers to it. In short, yes it is healthy. Rap has been known for competition since the days of Busy Bee against Kool Moe Dee in the very early 80s, as well as Grandmaster Flash against the Cold Crush Brothers. Since then, we've seen some very historic beefs on wax to show who was the better emcee. Feuds such as LL vs. Kool Moe Dee, EPMD vs. Eric B & Rakim, MC Shan vs. KRS-One are some of the most known rivalries to ever exist in Hip Hop, and there are many others. In a world as competitive as Hip Hop is, where everyone wants to be considered the best, why should this rivalry between Remy Ma and Nicki Minaj be any different? This feud screams of a classic ol' school, you-have-the-crown-and-I-want-it beef, and truly it's not even really a "beef" (Biggie broke down what real beef was in '97 so let's not forget about that). What these two women have is a rivalry, something that revels in one-upmanship if you will.
While we all hope and pray that this just stays on wax and not gets taken out in the streets and escalate into anything close to the levels of what happened between 2Pac and Biggie, this is already an entertaining rivalry that is keeping us on our toes to see who will come out with what next. The truth is, Nicki hasn't had any true competition since Remy went up in '08. For years, females were primarily spitting in the underground, but not on a big scale as opposed to earlier years. Beyonce referred to Nicki as the "Queen Of Hip Hop" basically because there was no one else there with her. With the exception of NC's Rapsody, Drezzy, Snow Tha Product, and a few others, there were no real active females making a bunch of noise. Every so often we would hear from women like Eve or Kim (let's not forget the beef her and Nicki had that resulted in verbal barbs between those two either), but on the whole the scene has been very underwhelming and boring. Now, since Remy has been out, the new contender to the championship belt is here, and it's about time.
Here are the facts: Remy's cut "ShEther" was so vicious, it will be hard for Nicki to recover from it. Remy unleashed quite a few stabs at her that could easily damage her credibility and authenticity. So far the most Nicki has responded with has been how much money she makes and her Grammy wins. In a word: WEAK. There was once a time where Nicki was among the hungriest young female emcees out and this was evidenced by her Beam Me Up Scotty mixtape, the tape that got her signed to Young Money. Now, after three platinum-plus releases, she got comfortable and here comes someone that arguably had the crown before her and it's officially on! The only responses form her have been related to who she knows and how much money she's worth. Very much a yawn. This is about BARS, not status. We much keep in mind that Remy comes from the battle arena. She was a known battler in the underground fight club circuits. Nicki is not. The yearn to battle is so deep in Remy that she can't resist when it calls for her to do so.
The best thing for Nicki to do, at this point, is to let this die down. Seriously. Remy shot herself in the foot with "Another One", as it was nowhere near the calibre "ShEther" was. This alone could be grounds for Nicki to officially come back with her response record, but it would just serve her well to let the flames die down. The reason is because, if she doesn't match the ferocity that "ShEther" presented, the streets will clown her. More than they already have. Granted, this is all about competition, but part of competition is playing smart. If there's a situation out of your league, don't take the bait. Let the hype die down. By KRS' own admission, if MC Shan had just ignored him when it came to "South Bronx", there would have been no KRS-One. This seems like the same type of scenario. Nicki wouldn't survive lyrically against Remy, and if you THINK having someone ghost write a dis response is in the cards, she better not even try it. Now is when we need to see SKILLS. If not, then three words: DON'T DO IT.
In some breaking news: Foxy has now come for Remy in a dis track of her own. Where in the hell has she been these last several years? Likely because of the rumors that Kim was siding with Remy in the rivalry. So out of the woodwork comes someone that hasn't been truthfully relevant in years in a rivalry that doesn't even call for her. Thumbs up, Foxy!
This situation between Remy and Nicki isn't anything to be overly concerned about, as chances are both know the risks involved. This should just stick to wax, and let's see who the best woman is on the mic. Will it stay this way?  Let's hope so, obviously. March 9 will mark the twentieth anniversary of the death of Biggie resulting in his beyond personal beef with 2Pac that had Pac dying six months earlier. I don't think anyone wants to repeat those same blues and tears.
Anyway, this Remy Vs. Nicki situation has become newsworthy Hip Hop and it should be celebrated as a healthy chess game between two very talented emcees, regardless of gender. Who will officially be crowned queen? Only time, and bars, will tell.