REKS "The Greatest X" Out Now
To say REKS took the underground rap scene by storm would be an understatement, as over the course of his first decade on the scene he was the definition of consistent, unleashing three consecutive albums that firmly established him as one of Hip Hop's most revered new artists: Along Came The Chosen, Grey Hairs (primarily produced by Statik Selektah with additional production from DJ Premier & Large Professor), Rhythmatic Eternal King Supreme (which debuted on the Billboard charts and included production from Statik Selektah, DJ Premier, Pete Rock, Hi-Tek, Nottz, Sha Money XL & Sean C & LV).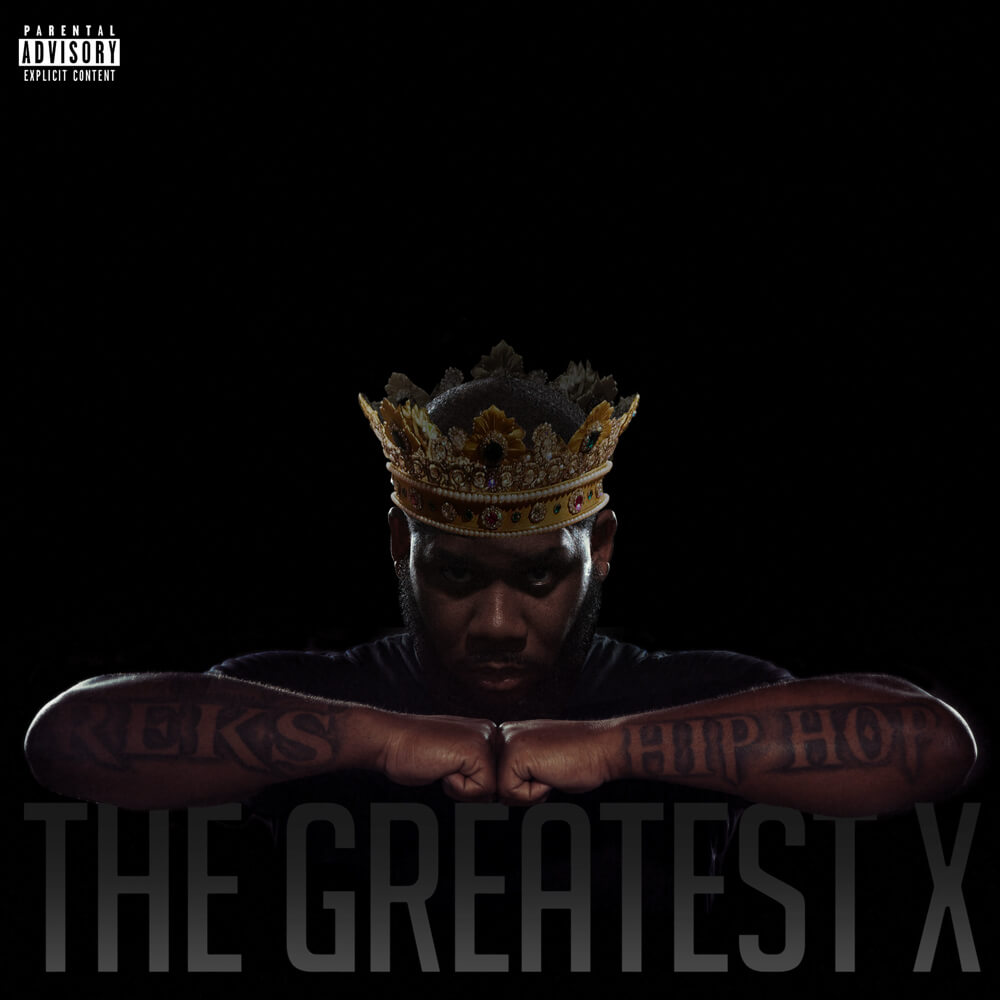 While REKS' The Greatest X (pronounced as The Greatest Unknown) is not a comeback album, it is a return to force for the Boston wordsmith.  As he did on his previous stand-out efforts, REKS is back working with the industries elite producers (Large Professor, The Alchemist, Evidence, Statik Selektah, Nottz, Apollo Brown, Black Milk, Buckwild, STREETRUNNER) as he sets out to take the next step in his progression with The Greatest X.  "Over the past two and a half years I have been recording songs with the understanding this would be album number 10 for me and thus something monumental" REKS stated.  "The Greatest X is a valuable addition to my catalogue; and an important album for Hip Hop period. I liked the idea (double-album) because it would represent something special for album number 10.   The Greatest X is more of an experience than it is an album.  It is one of my proudest accomplishments."
To celebrate release day, REKS liberates one more track, "Gone Baby Gone," which is produced by Large Professor. REKS new album, The Greatest X, (pronounced The Greatest Unknown) is out now via Brick Records.
Listen to REKS "Gone Baby Gone" (produced by Large Professor):
Purchase REKS The Greatest X at iTunes: https://itunes.apple.com/us/album/the-greatest-x/id1135106096
CD & Vinyl is available at UGHH.com:
2xCD: https://www.undergroundhiphop.com/products/reks-the-greatest-x-cd-2cd
2xLP: https://www.undergroundhiphop.com/products/reks-the-greatest-x-vinyl-lp-record-2lp
Previous:
Listen to REKS' "Kites" (produced by Alchemist):
Watch REKS "The Recipe" Video (track produced by Nottz):
Watch REKS "Hands Up" (Wink Wink) video:
Watch REKS "Jump Shots" Video:
Listen to REKS "The Recipe" (produced by Nottz):
Watch REKS f/ RA The Rugged Man "B**** Slap" video:
Listen to REKS f/ Termanology, ED O.G & Akrobatik "Plane Gang":
For More Information:
https://twitter.com/therealreks
https://www.facebook.com/reksmusic/
https://www.instagram.com/reksflicks/
https://twitter.com/BrickRecords96
https://www.facebook.com/BrickRecords