Back in the early 90's, DJ legend Marley Marl made a beat that spurred LL Cool J's inspiration and led to a career-defining track. Marley took a sample from Sly & The Family Stone's Trip to Your Heart and Mama Said Knock You Out was born, not just as a song and album, but a battle cry aimed at LL's critics.
Many weren't thrilled with LL Cool J's previous album, Walking with a Panther, on the grounds that it was too mainstream or commercial sounding. So when LL Cool J's grandmother told him to knock out those critics, he vented out a verbal monsoon over Marley Marl's new beat.
This song marked a pivotal moment in LL Cool J's career and cemented him as one of the all time greats. Cey Adams, the artist that designed the album cover, claims it as one of his favorite works due to it signifying the moment LL Cool J ditched his youthful image to emerge a man and dominant presence in Hip Hop culture.
Don't call it a comeback, I been here for years
Rocking my peers and putting suckas in fear
Making the tears rain down like a monsoon
Listen to the bass go boom
Explosion, overpowering
Over the competition, I'm towering
Wrecking shop, when I drop
These lyrics that'll make you call the cops
Don't you dare stare, you better move
Don't ever compare
Me to the rest that'll all get sliced and diced
Competition's paying the price
The opening line rang out to remind emcees and critics alike that LL Cool J wasn't back from anywhere, still just as ready to slay as always. The song landed at #29 on Rolling Stone Magazine's 50 best Hip Hop songs in history, stole a Grammy Award for Best Rap Solo Performance, and hit 17 on the Billboard Hot 100.
Don't you call this a regular jam
I'm gonna rock this land
I'm gonna take this itty bitty world by storm
And I'm just getting warm
Just like Muhummad Ali they called him Cassius
Watch me bash this beat like a skull
Cause you know I had beef wit
Why do you riff with me, the maniac psycho
And when I pull out my jammy get ready cause it might go
BLAAAAW, how ya like me now?
The ripper will not allow
You to get with, Mr. Smith, don't riff
Listen to my gear shift
I'm blasting, outlasting
Kinda like Shaft, so you could say I'm shafting
Olde English filled my mind
And I came up with a funky rhyme
The Muhammad Ali shout-out refers to a notorious boxing match between Ali and Ernie Terrell. Cassius Clay was Muhammad Ali's birth name, but he changed it as a gesture of his faith in Islam. Ernie Terrell made the unintentional mistake of not referring to him by the new name, and the tension that resulted endured through the long and brutal fight. The night went down in history due to Muhammad Ali continually demanding "What's My Name!" in between shots at Terrell.
Similarly, LL Cool J enjoyed his fair share of conflict throughout his career, most notably in this song with one of his biggest critics, Kool Moe Dee. In the line "And when I pull out my jammy get ready cause it might go, BLAAAAW, how ya like me now?," LL references Kool Moe Dee's song How Ya Like Me Now which, not only took shots at LL in the lyrics but also showed his signature red Kangol hat under the wheel of Kool's car on the album cover. It is hard to say if the beef ever truly settled, as many songs and disses were traded back and forth but ultimately it is LL Cool J that became a household name; not only as a rapper but also an actor, award-show host, and all around media personality.
Mama Said Knock You Out marked LL Cool J's catapult into success and is widely considered his best album. It contains the intensity and fun that characterizes so much of classic Hip Hop. I had the opportunity to witness LL Cool J perform the track at Austin City Limits 2016 and have to say it was one of my favorite live performances of all time. While the original flame stoked by negative critiques and diss tracks has been extinguished, LL still performs with the passion to genuinely move a crowd 26 years later.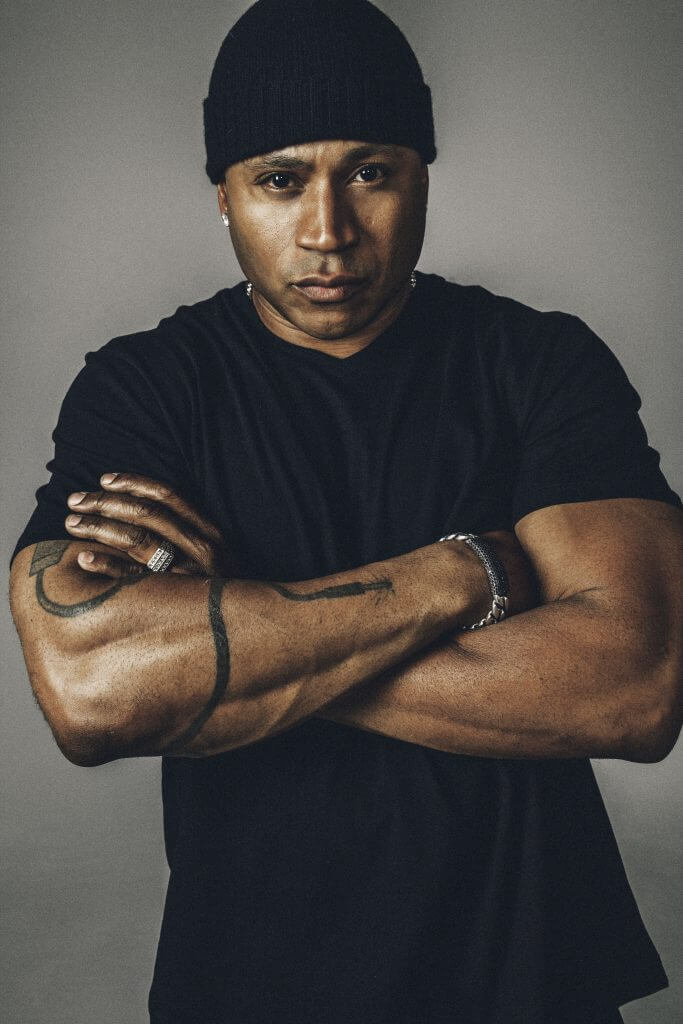 Sources: