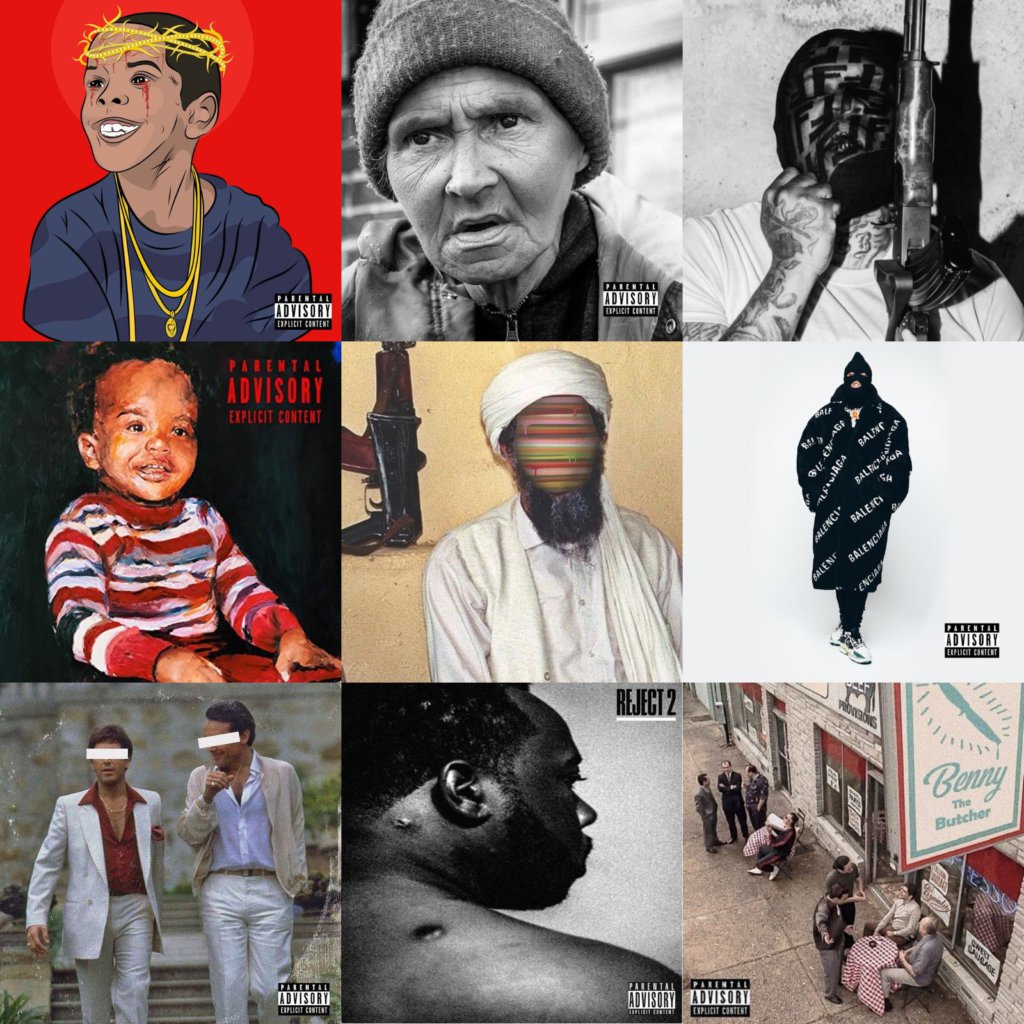 Question: is there a label right now out there that has the streets on lock more than Buffalo-bred Griselda Records? I'll wait. That's enough. The crew/label is responsible for some of the most gutter Hip Hop we've heard since the late nineties. The team consisting of Westside Gunn, his brother Conway The Machine, their cousin Benny, have been killing the underground scene for the better part of a decade now, and their clout has risen substantially with their signing to Shady through Griselda Records. With that being said, let's get into the best projects to emerge from this label.
20. GxFR - Don't Get Scared Now (2016)
Production: Daringer, The Alchemist – Griselda, as a label, dropped their debut compilation EP in '16 and it was complete fire. Although missing Benny, we got former affiliate Mach Hommy featured on two tracks, and it was clear at the time he definitely belonged. Cuts like "Chyna" and "Ajax" are so chilling that you'll swear you got numbers on your own head. With the cut "Benz Window", Conway and Prodigy deliver heat to where you would swear you could hear a whole full-length project from them (although their Still Hell On Earth EP was flames as it was).
19. Westside Gunn & Conway - Hall & Nash (2016)
Production: Daringer – One thing these two brothers are known for is implementing their love of professional wrestling into their music. It's clear they're fans for the long haul, as they've nicknamed themselves Hall & Nash, after WWE Hall Of Famers Kevin Nash and Scott Hall. These guys were bullies and were responsible for an entire shift in the business along with Hulk Racist Hogan in '96. Carrying the attitude of Hall & Nash, Con and Gunna presented an EP filled with enough bullets to start riots. Although individually they can go for the gusto themselves, they're even more lethal when together, which is a problem, just like the real Hall & Nash.
18. Conway The Machine & DJ Green Lantern - Reject On Steroids (2017)
Production: Daringer, DJ Green Lantern – Conway has been proving himself as one of the most authentic street emcees of the last decade, and yet more evidence of this was his mixtape with DJ Green Lantern, Reject On Steroids. In between spitting venomously over already laced beats from well-known songs, he lets the shells go out with cuts like "Dead Bodies Left", "Cooked In Hell's Kitchen", and the vicious collab with Royce Da 5'9″, "Ill". He also lets us in a little with the surreal cut "Through It All", but don't get it confused, it's still vintage Machine. Conway shines in his typical malicious ways, but you can't get enough of his murda music.
17. Westside Gunn - Hitler Wears Hermes IV (2016)
Production: Daringer – Part four of the acclaimed Hitler Wears Hermes series continued Gunna's brand of gutter music for the soul. In this case, it was accompanied by arguably the most personal cut to date from them in "The Cow". This cut was known particularly for Conway's gripping verse that recounts how their best friend, Machine Gun Black (Benny's brother), was gunned down and his feelings about it all, plus him dealing with his deformity. As he said it's "this is the realest s*** in my pad I wrote".
16. Westside Gunn & DJ Green Lantern - Hitler On Steroids (2017)
Production: Daringer – Gunna and his Hitler Wears Hermes series is a considerable reason why the label is flourishing to this very day. For this one, he teamed up with DJ Green Lantern and delivered a mixtape that was filled with oldies but goodies as well as new heat. While we greatly appreciate previously heard cuts like "Stoves", "Rex Ryan", the pounding standout from FLYGOD "Dunks", and "Mr. T", it's the newer cuts on here like the Royce-blistered "100,000 Machine Gunz", "Summerslam '88",  and "Looking Like The Greatest" that show how Gunn firmly hears the praise of the streets and thus he keeps coming with rawness and realness.
15. Conway The Machine & DJ Green Lantern - More Steroids (2017)
Production: Daringer, Green Lantern, The Alchemist, Statik Selektah – We start off with the self-professed "grimiest of all-time" Conway aka The Machine. Known just as much for his facial distortion due to complications of Bells Palsy that resulted from his getting shot some years back as he is his lyrical viciousness, Conway brought his distinctive brand of massacre music in full force with the sequel to his Reject On Steroids mixtape. Relentless, uncaring, and definitely aggressive, Conway provided that murda music for your ears.
14. Conway The Machine - Everybody Is F.O.O.D. 2: Eat What You Kill (2018)
Production: The Alchemist, Khrysis, DJ Skizz, others – The second installment of The Machine's Everybody Is F.O.O.D. series is every bit as sinister, grimy, and visceral as the prior one.  Gutter cuts such as "Hide The Body" featuring Griselda's residential Butcher, Benny, "Painkillers", and "G-Money On The Roof" exemplify Conway's aggressive and no-nonsense tough-guy talk that lets u believe that he's as legit as he comes across. With "Proud Of Me", he takes a different route by professing his disappointment from a loved one when all he was looking for was appreciation, while in contrast, "Piece Of My Heart" he shouts out his deceased cousin, Machine Gun Black and professes how much he misses him. Conway shows complexity within this project, but it's great to see the human side of him as much as we see his nihilism.
13. Westside Gunn - FLYGOD Is An Awesome God (2019)
Production: The Alchemist, Daringer, Madlib, Evidence, JR Swiftz, DJ Muggs, others – One thing's for sure about the almighty FLYGOD himself, Gunn's gonna come with incredulous heat and will keep the industry watching him. While we wait for the highly anticipated FLYGOD 2, his 2019 full-length offering, FLYGOD Is An Awesome God is quite the heatseeker. It isn't easy following up a monster like 2018's Supreme Blientele, but he damn sure comes close. Yes, his signature ad-libs are abundant here, but so are his tales of street-lore and hood star appeal. Among the most incredibly produced albums of 2019, Gunn continues to show how prolific he is as an emcee and as the head of one of the most in-demand and talked about labels in the game.
12. Conway The Machine - Everybody Gets F.O.O.D. (2019)
Production: Daringer, Pete Rock, Green Lantern, Statik Selektah – With every project Conway releases, it's like the chip on his shoulder gets more and more pronounced. The artist known as "The Machine" is among the most vivid emcees around and he makes it a point that he belongs on your modern-day GOAT list. With this album, he creeps closer and closer to that distinction of being on the list for today's era. Cuts like the autobiographical "Bullet Holez In My Neck" the menacing "ODB", and the stinging "Sigel In State Prop" show how he has a rightful claim to being among the coldest and realest emcees alive today.
11. Westside Gunn - Hitler Wears Hermes V (2017)
Production: Daringer, The Alchemist – Of all the HWH series, this one may be the most gutter of them all. Nothing pretty here. Not one single thing. Some of the most brooding beats you'll hear in today's age are prevalent here, plus Westside presents an effort that comes as close to matching the grandeur that was FLYGOD up to this point. Plus his affection for wrestling takes hold with titles like "Finn Balor" and "RIP Bobby" (after the late great Bobby "The Brain" Heenan). BTW, you want one of the greatest Alchemist beats ever heard in your life, peep the second half of "RIP Bobby", as if the cut wasn't already ridiculous enough. Arguably his most acclaimed of the Hermes series, Gunna kept reminding people of why he and Conway were signed to Shady in the first place.
10. Conway The Machine - The Blakk Tape (2018)
Production: Daringer, Beat Butcha, others – In a word: HARD. Very much like his prior nihilistic classic G.O.A.T., this album is not for the shook, squeamish, or square. Conway is out on a mission to make him be in the top elite of emcees for today's generation, if not all time. Cuts like "8 Birds", "Biscotti Buscuit", and "Fish Fry" are so ominous and hair-raising that they'll leave a mental mark in you, as Conway spares no expense to let you know how much he doesn't give a f***. He's not just your average tough talk guy. You get the general impression that he walks it like he talks it. The only moment of humanity comes in the form of "Pavement", in which he pours out some liquor to those he's lost. Conway further establishes his potential to take over as Hip Hop's truly hardest emcee.
9. Benny & DJ Green Lantern - Butcher On Steroids (2017)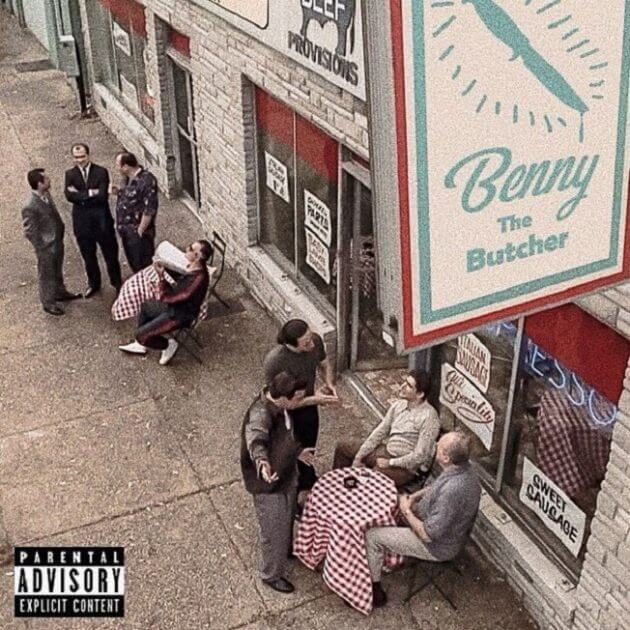 Production: Daringer, Camouflage Monk, Green Lantern, others – Gunna and Conway's cousin is affectionately known as "The Butcher", Benny. Every bit as raw and grimy as his family, Butcher has been slightly more slept on than his cousins. However, he dropped his eagerly anticipated Butcher On Steroids mixtape with Green Lantern, and it was every bit the hard street s*** you would expect from him. Although not quite as nihilistic as Conway, his tales of hustling, drug supplying, and dealing with enemies are still nothing to sleep on or play with. While presenting original music with cuts like "Hustler's Wife", "Benny vs. Carlito", and "Change", he also kills it over instrumentals such as CNN's "Blood Money" and Beanie Sigel's "Mom's Praying", thus showing he's in nobody's shadow and he's ready for that limelight all to himself.
8. Conway The Machine - Reject 2 (2015)
Production: Daringer – This is the project that made people stand up and take notice of The Machine. As gritty of an album as you'll find in this day and age, Conway pulls no punches on this excellent effort. This album isn't for the weak, as he makes the listener look over their own shoulder just from the visuals of the bloody streets of Buffalo. Assisted by the likes of Roc Marciano, Skyzoo, and brother Gunn, this album will bring a screwface on you without warning. If you're a fan of that old Mobb Deep/CNN/Lox/Raekwon type of Hip Hop, this will quench your entire thirst.
7. Benny The Butcher - The Plugs I Met (2019)
Production: Daringer, The Alchemist, DJ Shay – How can one possibly follow-up the excellence that was Tana Talk 3? Well, Benny clearly knew what the formula was with his follow-up EP, The Plugs I Met. His formula was, "If it ain't broke, don't fix it", and it works with tremendous precision. A perfect companion piece for TT3, Benny is clearly a highly connected street bully with an attitude, and on cuts like "5 To 50″, Took The Money To The Plug's House", and "Dirty Harry", he delivers with a focus and aggression that lets you know Benny is legit hustler and just as much of a legit emcee. One of the meanest offerings of 2019, Benny continues to show how much of a problem he really is.
6. Westside Gunn - Hitler Wears Hermes 7 (2019)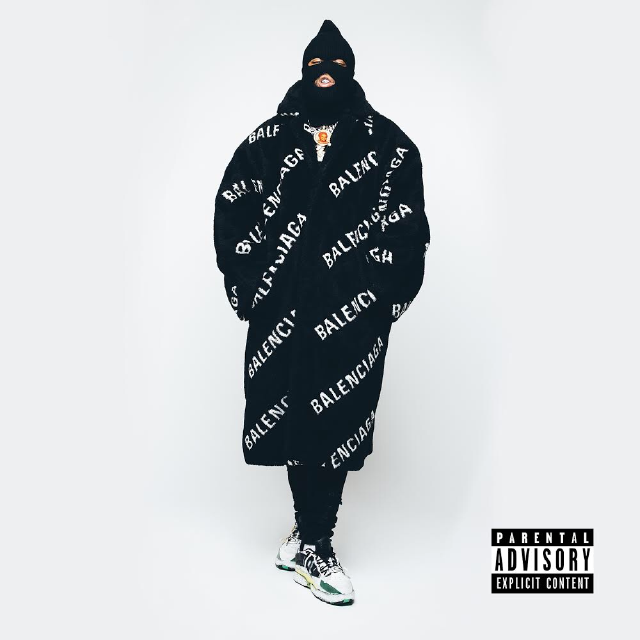 Production: Daringer, The Alchemist, Statik Selektah, Green Lantern, JR Switfz, others – Gunn's famed Hitler Wears Hermes series is a major part of what got him and Griselda the acclaim they've gotten over the years. With HLH7, he doesn't miss a single step. Not one. Wrestling references, street tales, and drug talk are aplenty here, and of course the ad-libs. With all that customary stuff also lies his ear for KNOCKING production, and with fiery contributions from the likes of Alan The Chemist, Statik Selektah, and of course residential in-house contributor Daringer, this could possibly be the best of the series to date, and that's saying something. A lot actually.
5. Conway The Machine - G.O.A.T. (2017)
Production: Daringer, The Alchemist – In case you were wondering when Conway was going to "arrive", this is the album that does it. The Machine is as raw as ever on this brutal release. Filled with angst, violence, and vengeance, Conway can confidently rest assured that he dropped the hardest shit of the year, as there's likely nobody else this year besides his Griselda brethren that will match the vivid intensity and remorselessness of this album.
This is an album where you can virtually smell the gunpowder from your speakers as you blast the project. With Alchemist contributing one track in the venomous "Trump", Daringer does an outstanding job continuing to give the album its genuine Griselda feel from top to bottom virtually (The cut "Bishop Shot Steele" is one of the single chilling productions within Daringer's production discography). If you slept on Conway before, with this album, you will wake up.
4. Benny The Butcher - Tana Talk 3 (2018)
Production: Daringer, The Alchemist – Those that had been waiting on a full-length debut from Griselda's Butcher were not at all disappointed. In fact he very well presented one of the most incredible coke-laced albums this decade in Tana Talk 3. Heavily compared to, and looked upon as, the new Reasonable Doubt, Tana Talk 3 is as heavy of a hustler's album you'll hear during this era. No holds barred, no filters, just uncut rawness from one of the game's most in-demand emcees. Who can deny complete slappers like "Scarface vs. Sosa Pt. 2", "Rubber Bands & Weight", "Fifty One", and the sinister "Joe Pesci. 38"? This is a riveting piece of music that will resonate for at least another decade, and this officially put Benny on the map.
3. Westside Gunn - Supreme Blientele (2018)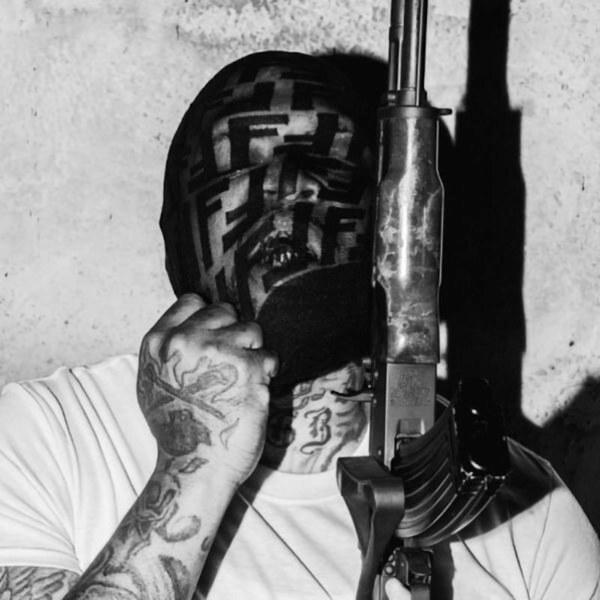 Production: Daringer, The Alchemist, Pete Rock, Sahdu Gold, 9th Wonder, Harry Fraud, Statik Selektah – Many consider FLYGOD to be a hood classic and one of the best Hip Hop efforts of the decade, and rightfully so. However, this second full-length solo effort from Gunna is definitely more cohesive and even more cleverly put together.
Besides the fact that this is arguably the best-produced album of 2018, Westside comes off with even more focus and sounds like he knows he's a star. Folks, there's literally no blemish on this album. In the spirit of the album this effort this was named after, Supreme Clientele, Gunn sounds extremely good over the beats laid out for him, and showed FLYGOD was no fluke. Taking the best of his mixtape efforts and FLYGOD, he presented an effort that has now set the new standard for the label and could be seen as one of the more impactful NYC albums to come along in many years.
2. Westside Gunn, Conway, & Benny The Butcher (Griselda) - WWCD (2019)
Production: Daringer, Beat Butcha – When the word got out that Griselda had struck a deal with Shady Records, the streets were immediately buzzing. Plus there was word that Gunn and Benny were under Roc Nation Management, which basically meant their star power was on the rise. Of course the heads were wondering if their sound would diminish or would get compromised now that they're about to reach bigger audiences? From the opening bell of their group album, WWCD (which stands for What Would Chinegun Do), all questions were fully answered. Among the menacing sounding and gritty albums to ever come out the Griselda camp, Gunn, Conway, and Benny deliver that official gutter music we've come to love and expect. Gun rap, drug talk, and nihilism are racked all over this effort, but then again, that's what they do.  Arguably the hardest album of the year, WWCD is the official stamp to mainstream rap circles to let them know they're not safe anymore.
1. Westside Gunn - FLYGOD (2016)
Production: Daringer, The Alchemist, Apollo Brown, Camouflage Monk, Tha God Fahim, Statik Selektah – The album that started getting Griselda its proper buzz. Westside's full-length debut, FLYGOD, is the epitome of what the label is about. A hard as nails release filled with uncompromising rhymes and a street essence about it we haven't felt and heard in many years.
Critically acclaimed and streets revered, Gunna presented us with an underground classic that marked the official beginning of the Griselda movement. This is a top to bottom smash, as we see glimpses of just how talented his Griselda squad is, including himself. It's been said this was the effort that made Eminem sign Gunna and Conway to Shady. If that's the case, then this album will be considered more iconic then it already is in the streets. Much like Power Of The Dollar was the beginning of 50 Cent's notoriety before the Shady deal, this is Gunna's introduction to mainstream greatness.
Honorable Mentions
Benny- My First Brick
Elcamino- Walking On Water
Westside Gunn- Hitler Wears Hermes
Westside Gunn- Hitler Wears Hermes II
Westside Gunn- Hitler Wears Hermes III
Westside Gunn- Hitler Wears Hermes VI
Westside Gunn & Mr. Green- FLYGOD Is Good…All The Time
Westside Gunn & The Purist- Roses Are Red…So Is Blood
Westside Gunn & Conway- Griselda Ghost
Westside Gunn- Riots On Fashion Ave. EP
Westside Gunn & MF DOOM- WestsideDOOM EP
Benny & 38 Spesh- Stabbed & Shot
Mach Hommy– H.B.O.
Benny- A Friend Of Ours
Conway The Machine- Everybody Is F.O.O.D. 3
Conway The Machine- The Devil's Reject
Conway & Prodigy- Hell Still On Earth EP
Elcamino– Elcamino
Elcamino– Elcamino 2