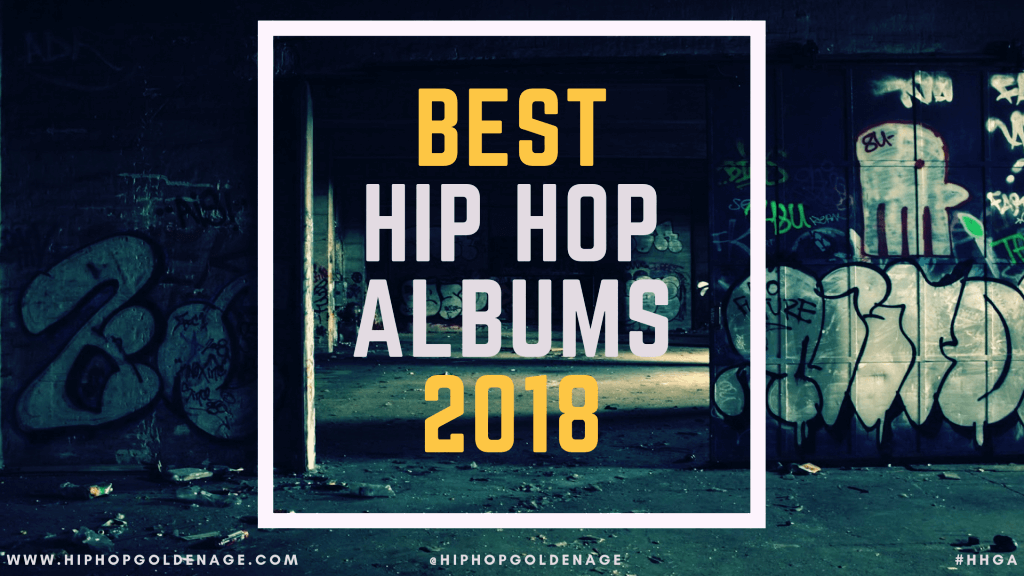 The year 2018…in a word…WOW! There was non-stop greatness this year. 2018 was a year of artistic boundaries getting pushed while musicality also became a pinpointed central matter. While we mourned deaths of Hip Hop aficionados like XXXTentacion and Mac Miller, there were many artists whose albums brought us substantial life. Those are the ones we will highlight in this highly anticipated list that will surely cause controversy. Keep in mind, not one album on this list was below 4.25 stars on the Meltzer scale (my wrestling people know what I'm talking about) so this was a SUPER hard list to compose.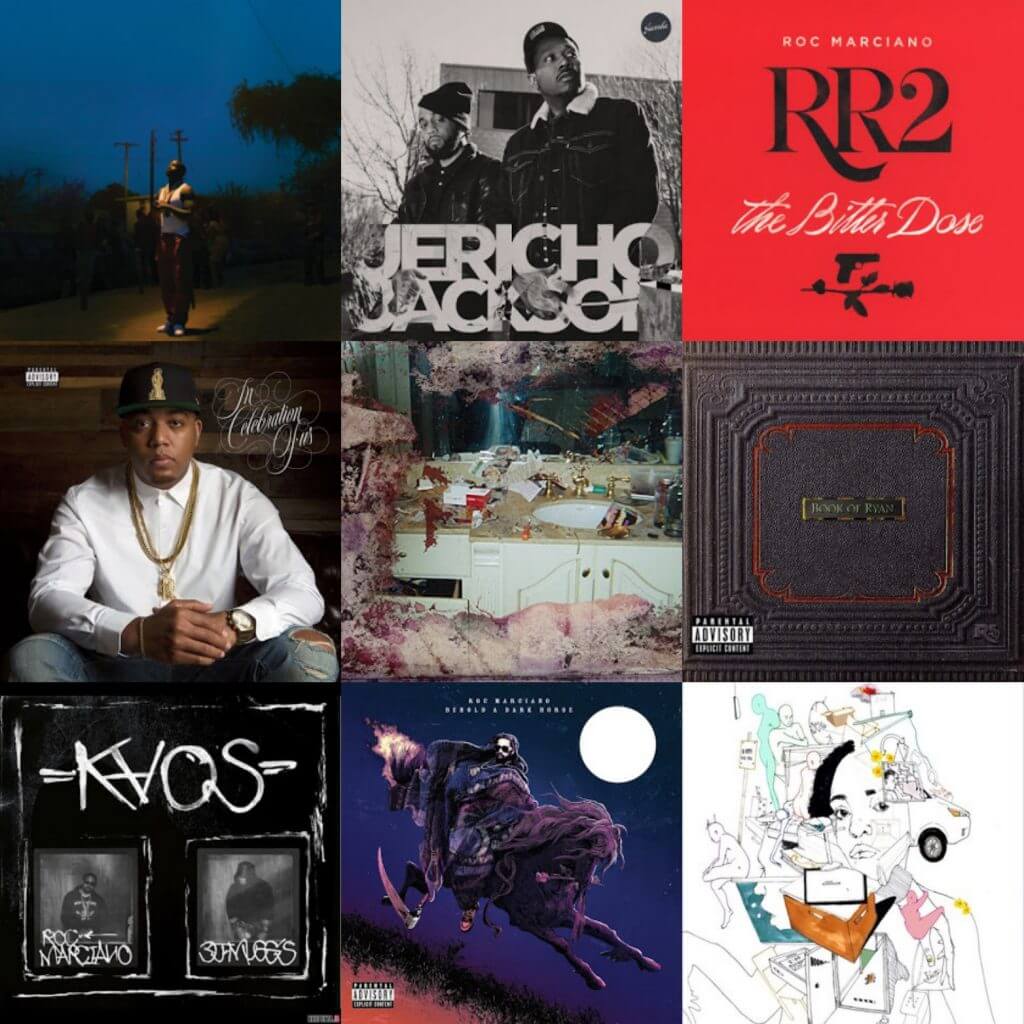 Much like 2015 when we were in this exact same position, there were many that had to get listened to quite a number of times for their place on this list. Also keep in mind, if an album you personally loved gets placed in the Honorable Mentions list, it's NOT a diss. There are only thirty slots here and one had to be VERY careful where to place them. Rest assured everything on the main list and HM are at the very least highly recommended releases, worthy of heavy rotation. With all that being said, let's get to it.
30. J. Cole - K.O.D.
Production: artist – Jermaine Cole has consistently dropped spectacular albums over the past few years especially with 2014 Forest Hills Drive and 4 Your Eyez Only. However, he takes a different route with his latest, K.O.D. Over surprising trap beats and atypical 808s, Cole is presenting a message of choices in life, and how bad ones can have a lingering negative effect on your life. He tackles drugs ("K.O.D.)", infidelity ("Kevin's Heart"), money ("ATM"), and more issues in such an obscure, yet attention-grabbing, manner. His most ambitious album yet, J. Cole delivers yet again, although in not the conventional Cole manner – but he got your attention, which is what really matters.
29. PRhyme - PRhyme 2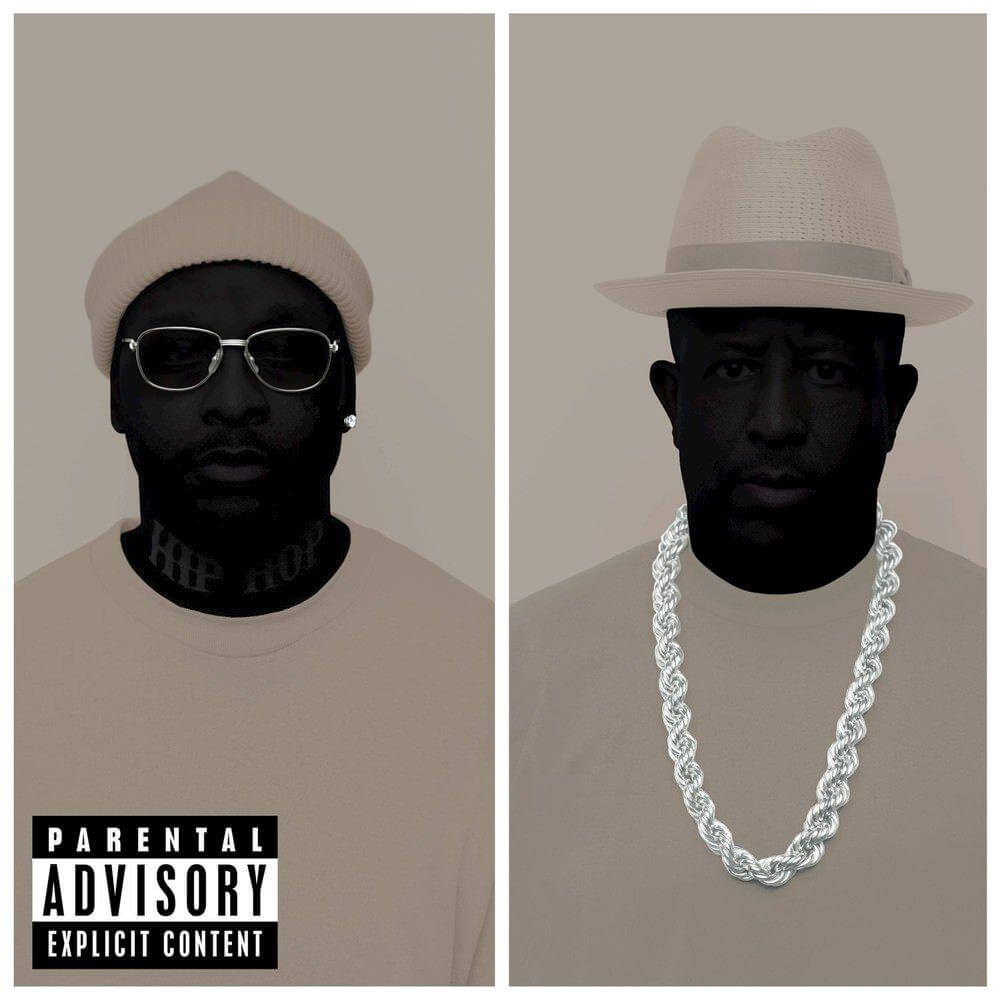 Production: DJ Premier, Antman Wonder – There aren't too many more supreme combos in Hip Hop than Royce 5'9″ and the legendary DJ Premier. When they came together and became PRhyme, they dropped their debut EP near the end of 2014 and it was as thunderous as you could imagine, with many deeming it an instant classic.
They came back for PRhyme 2, and this was another solid release. This time as a full-length, Royce & Premo explode with guests such as Rapsody, Big K.R.I.T., Dave East, 2 Chainz, and Roc Marciano this is almost as big of a knockout as their prior monster debut. Searing cuts such as "Everyday Struggle", "My Calling", and the cautionary "Streets At Night" exemplify the chemistry that Royce and Premo hold that make them among the most feared duos in all of Hip Hop.
28. Elzhi & Khrysis are Jericho Jackson - Jericho Jackson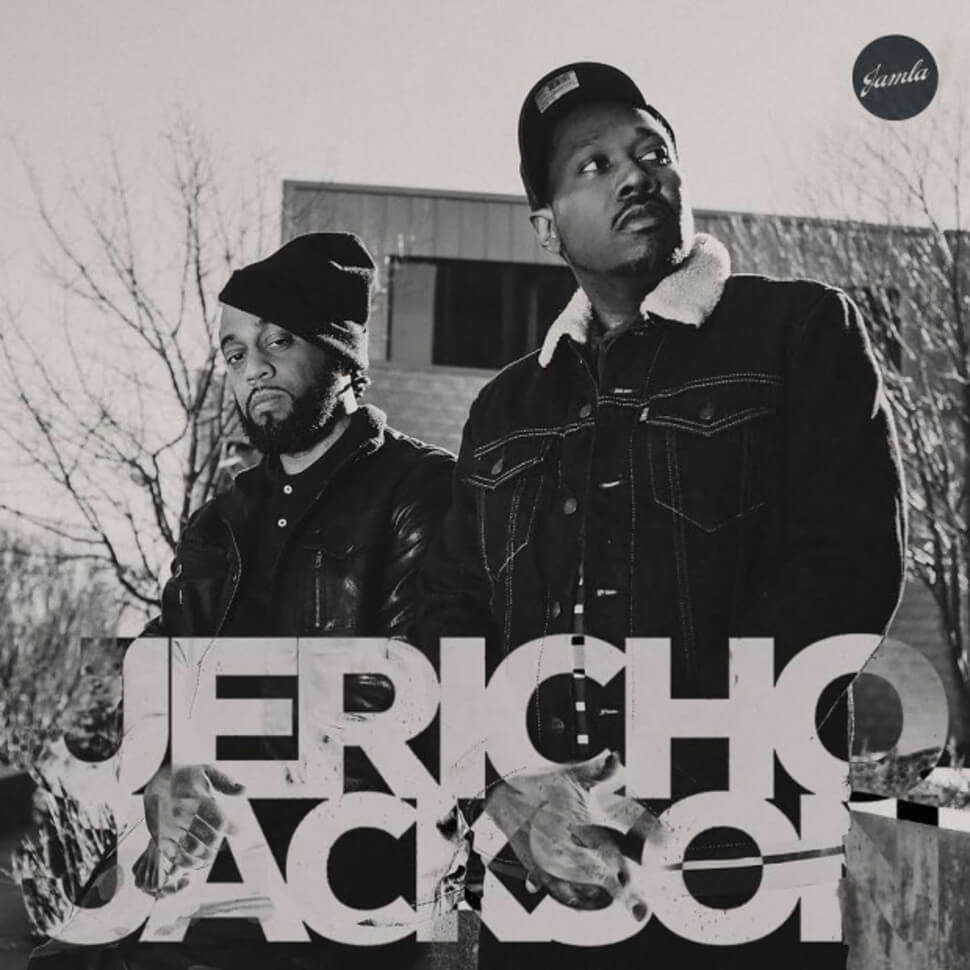 Production: Khrysis – When we last heard Detroit's Elzhi, it was with his 2016 offering, Lead Poison, which was a good return after dealing with depression. It was still very much off from prior offerings such as his Nas-tribute album, Elmatic, and definitely his instant classic, The Preface in '09.
In 2018, he collaborated with excellent NC beatsmith, Khrysis, to become Jericho Jackson. The result has Elzhi sounding better than he has in years. No fillers, no fronts. Just good ol' boom bap Hip Hop and when it comes to these two, that's truly all that matters. Blistering cuts such as "To Do List", the thumping "Self Made", and the jazzy "Listen" help make up the force of this extremely worthwhile album. This is tried and true Elzhi. It just took the right producer to bring it out of him consistently, and Khrysis did a helluva job. Here's to more from Jericho Jackson in the future.
27. Roc Marciano - RR2: The Bitter Dose
Production: artist – No one emcee has been more prolific in 2018 than Roc Marciano. He put out three simply fantastic projects this year and they all exhibited Roc's ability to captivate you with his stunning tales of hustling and more hustling. The first effort he delivered was the sequel to his very dope offering of 2017, Rosebudd's Revenge, entitled RR2: The Bitter Dose.
Folks, nothing changed with this release. It is basically a continuation of the prior release, and we're not complaining one bit. Coming off as the hustling president, as well as the hustler himself, he continues to elevate the ways we look at how to survive in these streets. As evidenced by cuts like "Power" and "Respected", Marci holds true to this shit like a preacher holds down his pulpit. Coupled with awesome soul samples, this release was another example of Roc's importance to NYC Hip Hop.
26. Lupe Fiasco - DROGAS Wave
Production: artist, Soundtrakk, S1, others – The Chi's Lupe Fiasco has been among the most heralded, although at times polarizing, emcees this generation. After his classic debut, Food & Liquor and his equally amazing follow-up, The Cool, he went through a slump due to creative differences with Atlantic and the results were lackluster, seemingly uninspired efforts.
That changed with the incredible Tetsuo & Youth (all of us can concur that "mural" still stands as the most epic cut in his career), which saw him return to acclaimed form. He then delivered another lackluster project in DROGAS Light, which came off as another Lasers. However, he more than made up for it with the next installment in his DROGAS series, DROGAS Waves.
This is a very heavy conceptual effort, as the central theme is based around the fictional story of slaves on a slave ship going to Africa but get thrown off the boat and ended up living underwater determined to sink other slave ships as a means of a revolt. Heavy stuff. Along with the highly touching cuts of dedication, "Jonylah Forever" and "Alan Forever" based off the deaths of both these individuals, and you have not just his most ambitious effort to date, but perhaps his most important.
25. Apathy - The Widow's Son
Production: DJ Premier, Nottz, Pete Rock, Buckwild, others – Connecticut's mic destroyer Apathy has always been an emcee that values the core of Hip Hop. He's always been what you would call an emcee's emcee. No frills, just lyrics, and plenty of them at that. Efforts such as Eastern Philosphy, Honey Kong, Connecticut Casual, and his offering with O.C., Perastroyka, all display his knack for wanting to be that hard-nosed, in your face emcee just content on making dope music.
Lately, however, he's also been letting us into his personal world as well when it comes to certain things. With his latest, The Widow's Son, he effectively nails two particular items: an insane ear for great production with the help of giants like Premo, Pete Rock, and Nottz, and his fixation with Freemasonry, which comes off somewhat compelling.
Lyrically, he hasn't changed at all in terms of vicious delivery and great wordplay. Blazers like the Premo-powered "The Order", Nottz' sick contribution "Alien Weaponry", and the crazy collab with Pete Rock and Pharoahe Monch "I Keep On" show Apathy isn't playing with nobody out here fairly. In this day and age of mediocre trap production and even worse rappers with the beyond played out auto-tuned sing-songy delivery, Ap remains true, and you can't knock his hustle or his artistic integrity.
24. Conway The Machine - The Blakk Tape EP
Production: Daringer, Beat Butcha, others – Griselda's residential hitman, Conway, presented more of the same bloody tales of revenge and nihilism with one of his two offerings in 2018, The Blakk Tape. Following up his sinister offering of 2017, G.O.A.T., this is more of the same: dark brooding production with the majority of it composed by in-house beat monster Daringer, and his gritty threats of chaos with so much intensity, it would make the late great Prodigy smile with glee.
The one sole moment of introspection lies within the cut "Pavement" that has him pouring out liquor to those close to him that are dead and gone and how he's dealing with it all. Otherwise, cuts like "Biscotti Biscuit" and "Fish Fry" exemplify Conway's shell cased lyricism to almost disturbing levels. This, along with his other 2018 effort, Everybody Gets F.O.O.D., show his knack for no holds barred storytelling and the ability to take you into his blood-soaked world.
23. Roc Marciano - Behold A Dark Horse
Production: artist, The Alchemist, Preservation, Q-Tip, others – Earlier, we made mention how Roc Marci was so prolific in 2018, and not only have his efforts been back to back to back, they've been fantastic. Marci dropped Behold A Dark Horse just months after RR2, and this is a little bit more greasy and gutter than the Rosebudd projects, sounding more Marci Beaucoup than Rosebudd's Revenge.
Still so street soaked you can feel the gunpowder on your clothes, Behold A Dark Horse shows him at his cinematic best, furthering notions of his possibly being the most vivid emcee in the game outta NYC today. There are plenty of quotables from Marci, but the main premise is his ability to draw you in and have him making the listener clamor upon his every word. Bananas cuts like "Amythest", "Consigliere", and the Alchemist-crafted "Fabio" shows how lethal and descriptive his pen game is. This is an effort where we fully see Marci being in full control of his artistry and continuing to build his spreading fan base at the same time.
22. Jay Rock - Redemption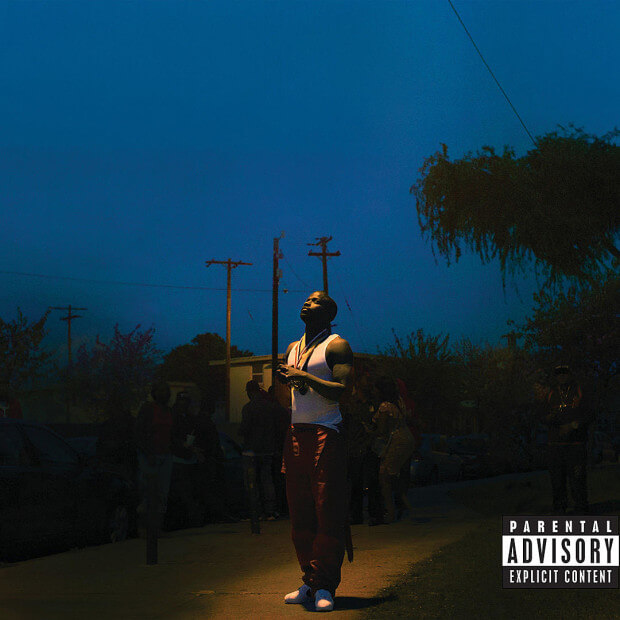 Production: Hit-Boy, Boi-1nda, Sounwave, Cardo, Mike WILL Made It, others – The shooter of the TDE camp, Jay Rock, has undergone somewhat of a moment of clarity. Ever since his nearly fatal motorcycle accident of 2017, Jay has had time to reflect, personally and musically.
The result of both comes in the form of Redemption, which serves as the follow up to 2015's banger, 90059. A more introspective, yet still soaked in gangsta, Jay Rock knows that the pressure is on to deliver another flames project, but his story of survival physically and mentally through everything he's endured these last several years. If the thunderous single "Win" doesn't proclaim where his head is, nothing will. This album serves as a victory and his ability to persevere in the midst of trials, and this became his magnum opus as a result.
21. Black Thought & Salaam Remi - Streams Of Thought Vol. 2: Traxploitation
Production: Salaam Remi – Black Thought is thought of as one of the true modern day GOATs  in Hip Hop. After BLISTERING Funk Flex's booth with a freestyle that reminded people he's THAT emcee, he surprised people with a collab EP with 9th Wonder called Streams Of Thought Vol. 1 (see later).
After the overwhelming response to it, he decided to drop a second installment of SOT, and this time he got up with longtime Nas, Fugees, and Amy Winehouse collaborator, Salaam Remi for Traxploitation. Summoning up the spirit of the seventies with its production value (the live instrumentation aspect of this album makes this truly feel like a legit Roots album), Thought hammers each track with the grace of a multi-time NBA all-star that knows how to win the game for his team. Sharp and as potent as Vol. 1, BT and Salaam constructed a straight ridiculous follow-up and makes us highly anticipate a full-length from him one day.
20. Pusha T - DAYTONA
Production: Kanye West – In a summer where Kanye was out to deliver some of the best efforts of the year, he started with the return of G.O.O.D. Music president, Pusha T. It's been a few years since we've heard a whole full project from him, since 2015's King Push: Darkest Before Dawn album. Since going dolo apart from his brother (No) Malice, we've seen definite dopeness from him, but with his latest offering, DAYTONA, we may have gotten his best work to date – at least since his days of The Clipse. Armed at seven tracks, this may be the bleakest album we've seen from him ever.  While it drowned in controversy with the haunting album cover along with his venomous Drake diss "Infrared", this is the Pusha we've been waiting on.
19. Roc Marciano & DJ Muggs - KAOS
Production: DJ Muggs – The final effort from Roc Marci comes in the form of a collab album with legendary producer DJ Muggs, KAOS. In what has been a busier year for Muggs than recent years, he seems to have brought out more aggression and grim imagery. This is definitely a darker album than we've heard from Marci in a long time. While a fairly short project, there's enough heat to melt mountain snow here. Joints like "Dolph Lundgren", "Aunt Bonnie" and the sinister "Shit I'm On" show their seemingly impeccable chemistry together as emcee/producer. Marci and Muggs are a dangerous combo, and there's a chance there could be more fire from these two together.
18. Royce 5'9" - The Book Of Ryan
Production: DeNaun Porter, Cool & Dre, Boi-1nda, Antman Wonder, DJ Khalyl, others – One would be hard pressed to find a more complete emcee than Ryan "Royce 5'9" Montgomery. Considered among the best bar for bar emcees alive and possibly ever, Royce delivered his most personal project in his nearly two-decade career with The Book Of Ryan.
While not as deliberately dark as his previous best, Death Is Certain, this album is as transparent as we've ever heard from him. Tackling topics such as violence, drug abuse, alcoholism, and death, Royce gave us a glimpse of an effort like this with his prior effort, Layers. Peeling back even more layers, if you will, with cuts like "Cocaine", "Power", and "Strong Friend" in courageous and brave fashion. What was an appetizer with Layers became an entire meal with Book Of Ryan, and with formidable production from DeNaun Porter, DJ Khalyl, and Boi-1nda among others, this is the album we had been waiting on from Royce.
17. Nas - NASIR
Production: Kanye West – When it was announced that Kanye was going to be sole producer for his next effort, NASIR, heads legitimately lost it, and rightfully so. We've heard the potential of them together with cuts like "We Major" and "Still Dreaming" from prior years, but now with seven tracks of heat, we have a reality of a whole project.
It had been six years since Nas' last effort, the triumphant Life Is Good, but he still has the same flair for social commentary, introspection, and just Langston Hughes brilliance that coined him "Mr. Illmatic". He goes back to a nineties type feel with "Bonjour", while serving true school boom-bap with the socially conscious "Cops Shot The Kid", and his former sexual prowess instincts on "Adam & Eve". While not the instant classic most were anticipating, this was still a fantastic album, and one has to wonder what a whole full-length would've been like. One shudders to think.
16. Westside Gunn - Hitler Wears Hermes 6
Production: Daringer, The Alchemist, DJ Muggs, Evidence, Sahdu Gold, Marco Polo, others – It's been another stellar year for arguably the grimiest label out today, Griselda. The head honcho of the crew/label, Westside Gunn, dropped a SICK effort in Supreme Blientele (see later), and just a few months later, he dropped the sixth installment of his revered Hitler Wears Hermes series.
Still as gutter and visceral as anything he has put out, this practically serves as a continuation of Blientele, and highlights his ability to convey the ruthlessness of Buffalo while trying to exhibit his knack for street glory. This is nothing groundbreaking for WSG, nor does it need to be. Consider this another win for Gunna.  Now about that upcoming Shady Records debut…
15. Masta Ace & Marco Polo - A Breukelen Story
Production: Marco Polo – Legendary veteran Masta Ace never seems to stop delivering great material, especially over the past decade and a half. While his material in the nineties was dope and some cases influential, it was his 2001 offering, Disposable Arts that reignited his career, while delivering the best album of his career – only to be followed up with an equally incredible, A Long Hot Summer.
Fast forward to today, and he collaborates with highly regarded Canadian-born producer, Marco Polo, for A Breukelen Story. It's clear this is a full homage to his home of Brooklyn. From the highs to the lows, his dedication to the city of legends is to be admired. Along with guests such as Smif-N-Wessun, Elzhi, and Pharoahe Monch (SHEESH his contribution to the marvelous "Fight Song" that has him playing the part of the MS he faces daily has us begging for a new effort in 2019), Ace shows up as only an OG would. Plus Polo's knocking production adds to the grittiness of this album. This Juice Crew standout makes you wanna pack your bags and take a trip to BK with the amount of reverence he has for his city. Count one more winner to the already highly touted career of Ace.
14. Black Thought & 9th Wonder - Streams Of Thought Vol. 1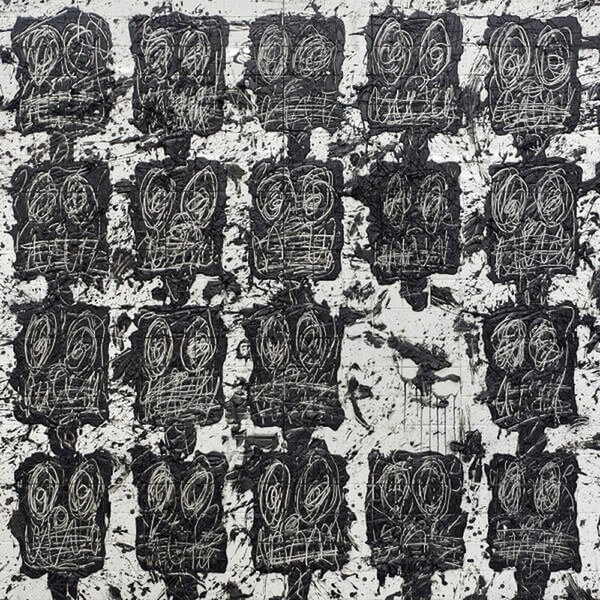 Production: 9th Wonder & The Soul Council – When the legendary Black Thought dropped his SCATHING freestyle on the Funk Flex show this summer, any doubters to whether or not he belonged on the GOAT list were erased dramatically. He provided spazzing 101 on the mic the likes of which nobody has quite been able to touch since. However, he went one step further by collaborating with Grammy Award-winning NC beatmaker, 9th Wonder, to present his first solo project, Streams Of Thought Vol. 1. Although only an EP, this contained more than enough firepower to leave you satisfied of what you received.
Folks, BT showed his ass and then some on every single cut here including "9th vs. Thought" and "Twofifteen"  The illustrious Patrick Douhtit and his Soul Council provided a minimalist overall soundscape so that his lyrics were more in the forefront, and this album showed the world, with or without The Roots, Tariq is one of the true greats.
13. Apollo Brown & Joell Ortiz - Mona Lisa
Production: Apollo Brown – The Mona Lisa painting is considered the most famous pictures in history. The iconic image is considered a masterpiece and among life's richest visuals. When it comes to Detroit beat monster Apollo Brown and Brooklyn's lyrical heavyweight Joell Ortiz, they team up for their first combined effort entitled Mona Lisa with the hopes of capturing the same magic the portrait captures.
To say this is a career milestone for Ortiz is putting it mildly. While we miss him with his Slaughterhouse brethren, he hasn't softened his approach to the mic whatsoever. It's clear with Mona Lisa, this was built as an homage to the iconic portrait, and in their own way, they likewise create a monumental portrait of hardships, struggles, and triumph. Joell gets reflective on cuts like "Reflection" and the melancholy "Grace Of God", while showing he's still heavy in the streets with "Cocaine Fingertips".
12. Noname - Room 25
Production: artist, Phoelix – Noname is an anomaly. Very enigmatic yet very transparent. What makes this Chi-town emcee standout from most of her peers besides her laid-back slam poetic delivery is her ability to be vulnerable without sacrificing her creative, artistic ability. Her debut mixtape, Telefone, was evidence of this prodigious talent with its breezy aesthetic. Her debut full-length album, Room 25, picks up where Telefone does almost like one continuous song and takes it to another level.
This painfully open and courageously reflective effort is basically what the doctor ordered in this macho testosterone filled game. Refreshing to the ear musically and lyrically, Noname is becoming someone to pay very close attention to, as this amazing album demonstrates. She bares herself on cuts like "Don't Forget About Me", "No Name", and "Part Of Me" with practical fearlessness. Let's hope she does not retire as she had contemplated on social media because the game needs so much more of her and this music.
11. Curren$y & Freddie Gibbs - Fetti
Production: The Alchemist – If there was a far-and-away candidate for Producer Of The Year, it would easily be The Alchemist. One of his most prolific years yet, he has delivered some of the most infectious and hypnotic soundscapes of the year. He was even able to provide the epic backdrop for this exceptional collab effort between Freddie Gibbs and Curren$y for their debut album, Fetti.
For their first collabo effort, they have a tag team chemistry that rivals those that have been together for over a decade. This is such a formidable album by the emcees themselves, but Al quite possibly delivers another production milestone for himself. Sinister, hypnotic, and melodic, Alan The Chemist gave two great emcees just what they needed to make one of the best projects in either one's careers.
10. Phonte - No News Is Good News
Production: artist, Marco Polo, Nottz, Tall Black Dude, others – Many felt that albums such as Nas' Life Is Good and Jay-Z's 4:44 as "grown man rap", or Hip Hop that focuses less on guns, drugs, and hustling and more on family subjects and personal growth break apart from trends. Add Phonte Coleman to the mix. His long-awaited follow-up to Charity Starts At Home from 2011. Phonte has never been the gangsta/hustler/murder-murder-kill-kill type in the first place, but things have changed within his life that affected this album.
Subjects such as divorce, remarriage, sickness, and death are covered on this album and done so very effectively. Filled with infectious cuts (one could argue "Sweet You" is the most grown Hip Hop cut of the year) and enough satisfying Hip Hop to make you wish Pooh would hop one of those cuts, No News Is Good News is a helluva comeback for Phonte, who in the midst of several life-altering events comes back with an album strictly for those who have grown up or want to grow up.
9. J.I.D.- DiCaprio 2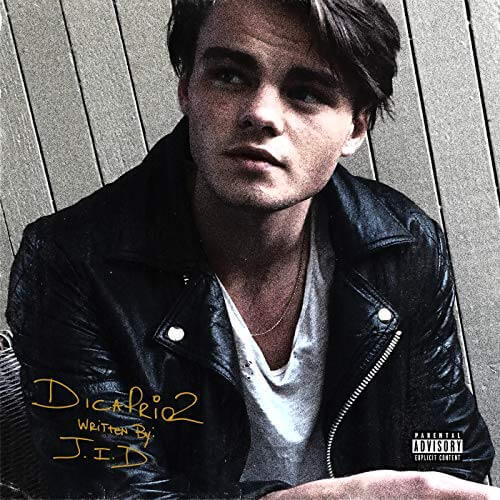 Production: J. Cole, Mac Miller, Wondagurl, Elite, others – Atlanta native, and Dreamville signee J.I.D. made a great buzz with his debut album, The Never Story in '16.  With all the potential in the world to possibly be the prince of Dreamville, his lyrical abilities and his occasionally rapid-fire delivery has him among the young up-and-comers to lead Atlanta in another direction than the lackluster, if not wack, Hip Hop coming from there in the mainstream lately.
Capitalizing off the anticipation for a sophomore effort, he comes with DiCaprio 2, and boy does he ever deliver. This album is a clear step up from his debut. Definitely more cohesive and focused, J.I.D. presents himself as a true star in the making. As he states in "Slick Talk", "I'm in my own lane jack", and he's not playing, as lyrically, he may be head and shoulders above most of his contemporaries in the A.
8. Skyzoo - In Celebration Of Us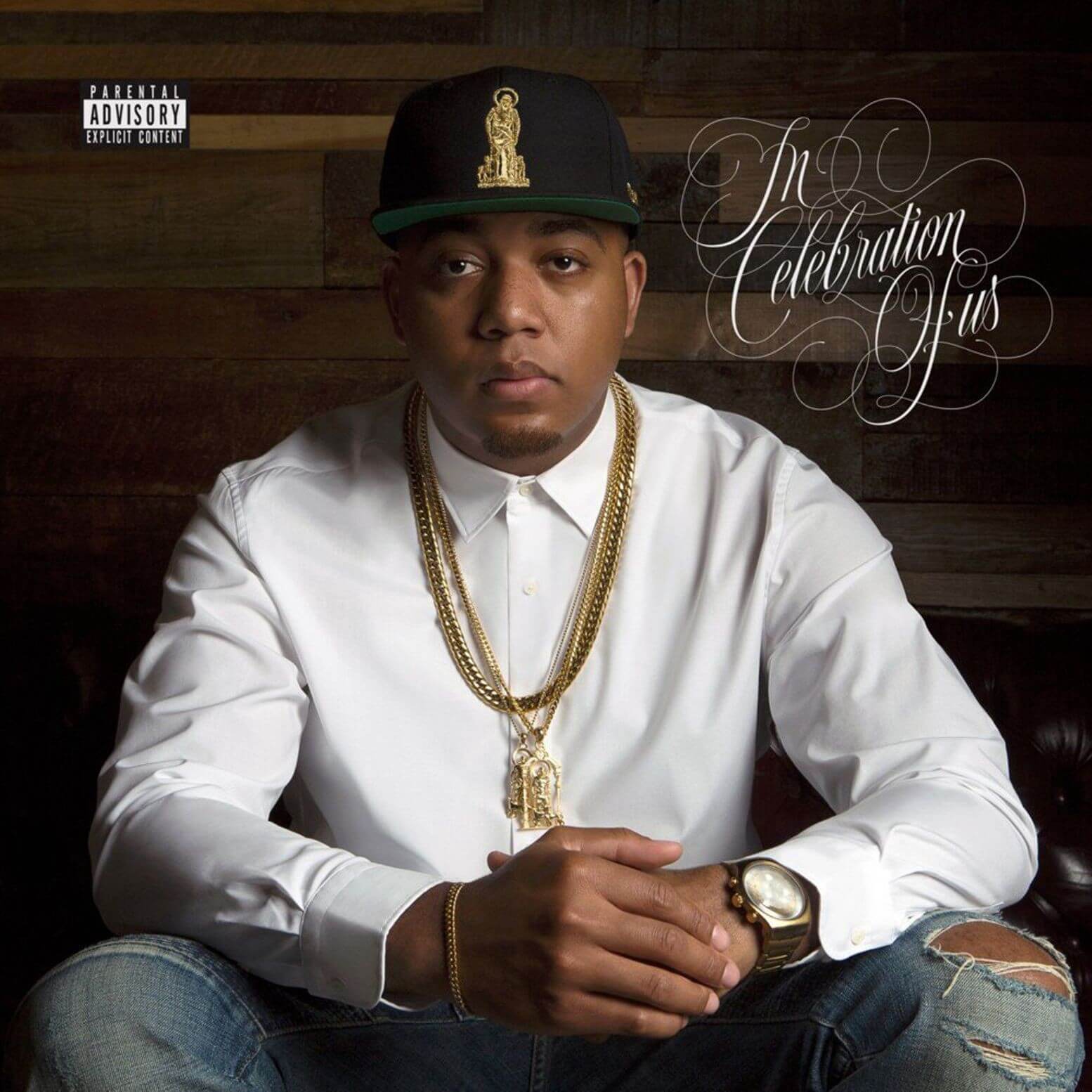 Production: !llmind, Apollo Brown, others – Brooklyn's Skyzoo has among the most consistent discographies in Hip Hop. Since his mixtape debut with 9th Wonder, Cloud 9, to his full-length albums such as The Salvation, Music For My Friends, and his collab with !llmind, Live From The Tape Deck, his above average lyricism and his knack to be transparent to relate to the listener is his undeniable charm.
His latest endeavor, In Celebration Of Us, may be the most socially conscious album of his career. With police brutality and #BlackLivesMatter still major focal points in our community, Sky addresses them in various cuts on here such as "Black Sambo" and "Baker's Dozen", while also being supported by some of the most engaging production he's been asked to rhyme over. This is yet another exemplary point of interest in the career that is S-K-Y-Z-O-O.
7. Evidence - Weather Or Not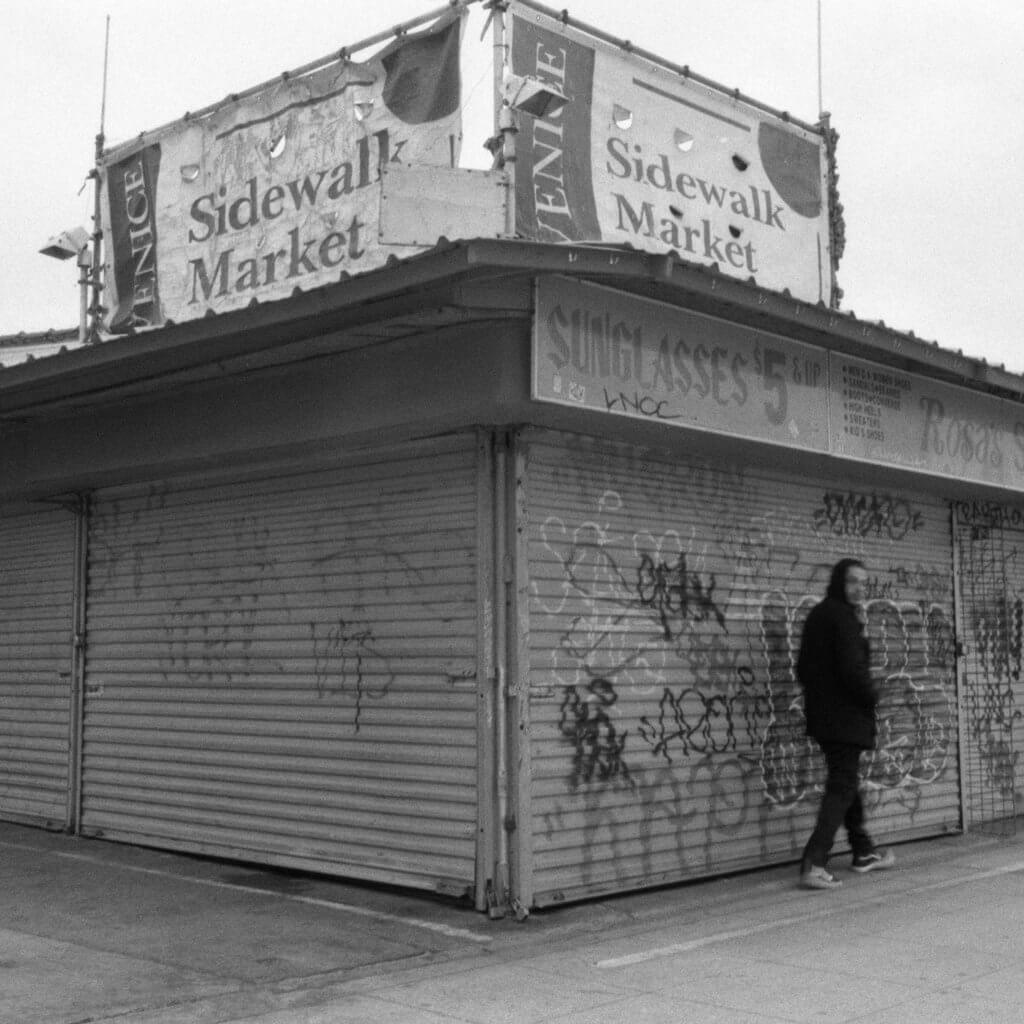 Production: artist, Nottz, DJ Premier, The Alchemist, others – Often times, it's what we go through that determines our character and our ability to withstand any storm. With Evidence, dealing with the death of his mom and the health of his lady dealing with stage three breast cancer has been enough to make one get unfocused with life. Instead, it helped him with the progression of his latest effort, Weather Or Not.
Since his stellar debut album, The Weatherman LP, and the equally impressive follow-up Cats & Dogs, Evidence has always given you his eyes to see his world filled with complex simplicity. Cuts like the hypnotic collab with Rapsody, Styles P, and Khrysis "Love Is A Funny Thing", the boom bap of "Jim Dean", and the wrenching nature of "By My Side Too" display Ev's constant deep thinking and trying to decipher how to function with those thoughts.
With production help from Premo, Nottz, and his "stepbrother" Alchemist, Ev glides over each track with his "slow flow" while proving his focus is on nothing less than delivering that Hip Hop you see and feel. This may be his most complete album yet.
6. Kanye West & Kid Cudi - Kids See Ghosts EP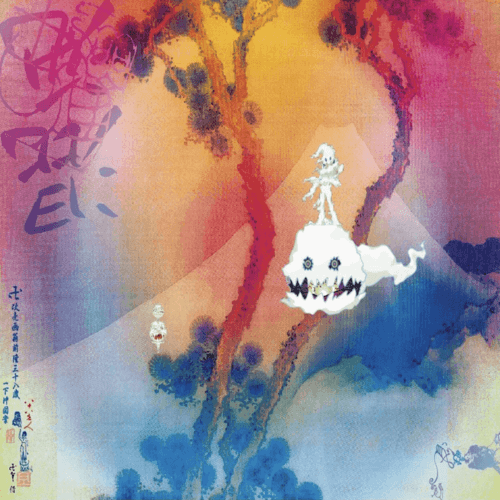 Production: Kanye West – We haven't had Kanye and Cudi work together since his simply marvelous Man On The Moon II. Plus they had that public falling out last year in 2017. Apparently everything has been on the up and up, as Kanye announced he was working with Cudi again, this time around as a collab project, Kids See Ghosts.
From the moment we get the title track with Mos "Yassin Bey" Def, we knew this would be an intriguing effort. We didn't even scratch the surface. This is simply an amazing, fruitful project. Easily Cudi's best work in years and he sounds reinvigorated and confident. They exhibit pronounced energy on "4th Dimension", while valiantly expressing their need to "keep moving forward" on the triumphant "Reborn" (which features the cleverly hypnotic chanting by Cudi which is enough to put this cut within the best cuts of 2018 period) to show their necessity to vibe off each other.
This is a dive into depression, Bipolar Disorder, and the ability to thrive past the darkness. Their bravery of self-examination is key here and makes this one of the most refreshing, yet jarring, albums in recent memory.
5. Earl Sweatshirt - Some Rap Songs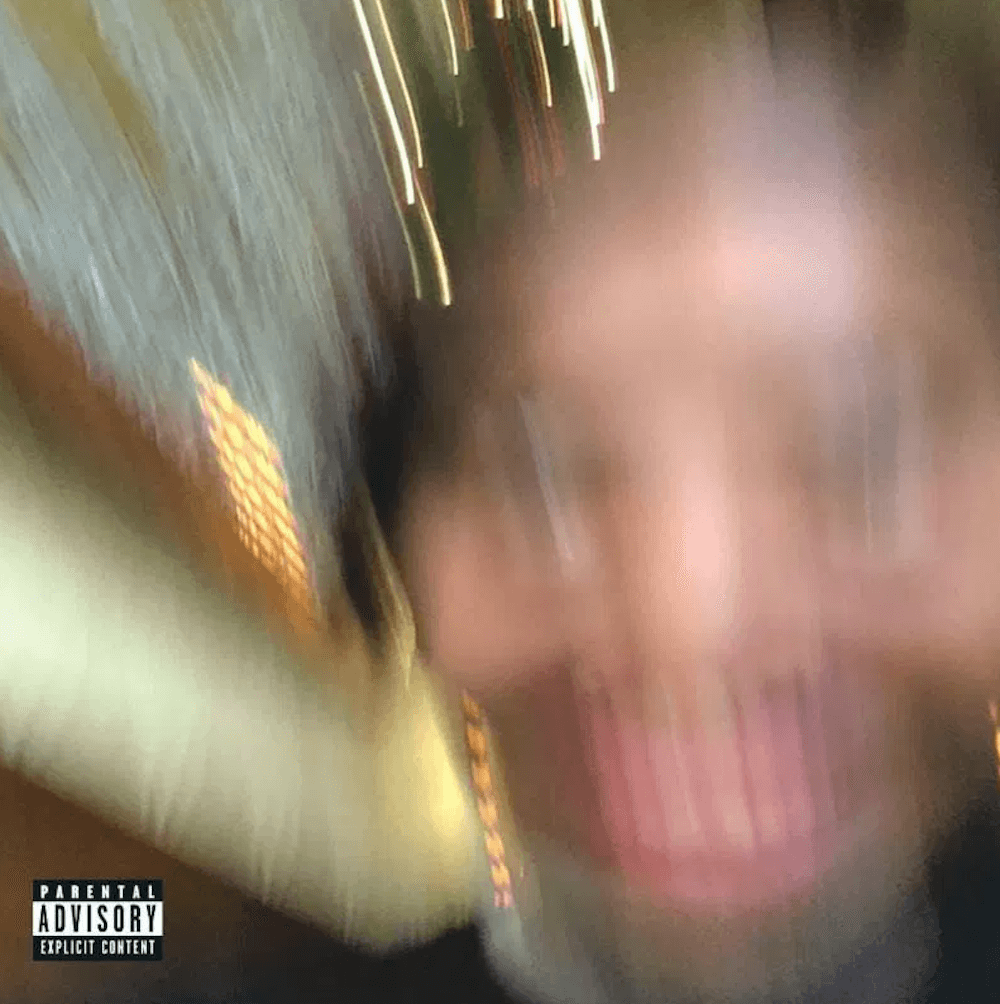 Production: artist, others – One-time Odd Future prodigy Earl Sweatshirt has really been through a lot in his young life. From being sent to boarding schools in Samoa to the deaths of his grandmother and most recently his father, Earl expresses himself with a lot of times in painful resonance behind him.
His debut album, Doris, was one of the most intriguing debuts in recent years, while his follow up, I Don't Like Shit, I Don't Go Outside, was dense, brooding, and heavy. The common thread was Earl's ability to be as raw as possible. With his first offering in three years, Some Rap Songs, he delves into an avant-garde style of production, while his aesthetic is more poetic and transparent in nature.
Easily his most ambitious effort to date, this album serves as both a young intricately talented man who has the knack to minimize himself while maximizing his hope through the darkness, and providing some of the most multifarious sounds you'll hear on wax all year. Cuts like "Cold Summers", "Shattered Dreams", and "The Mint" are so begging of a therapist's couch, yet sound so scintillating.
Sonically sounding similar to the likes of Madvillainy or the subtle genius of De La Soul Is Dead, this album is claustrophobic and dense as hell, yet the more you listen, the more you hear how special this album is. His ambiguity is actually his charm here, and Earl has emerged with an album that needs to be considered among the most brilliant albums this decade.
4. Westside Gunn - Supreme Blientele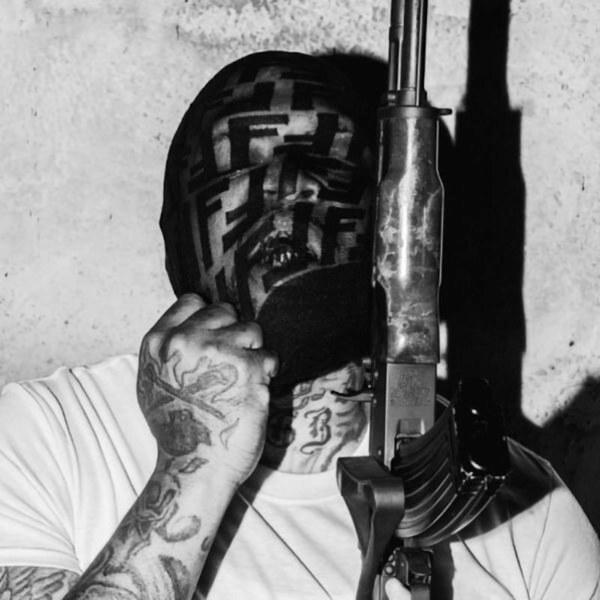 Production: Daringer, The Alchemist, Pete Rock, Sahdu Gold, Statik Selektah, Harry Fraud, 9th Wonder – Griselda momentum is at its highest right now, but the ball really got on a roll with Westside Gunn's full-length debut, FLYGOD. Considered a hood classic by many, it set the stage for the impending greatness that would follow him, his brother Conway and their cousin B.E.N.N.Y.
Before officially releasing his Griselda/Shady debut in 2019, he decided to deliver Supreme Blientele, an obvious knock-off of the classic Ghostface Killah album, Supreme Clientele (his Blood-affiliation is the cause of this slight yet impactful change). In the spirit of the Ghostface album, this album must be considered among the most well-produced albums of the year. With stunning contributions from the likes of Alchemist, Pete Rock, Statik Selektah, and Daringer among others, WSG brings his street aesthetic to even higher levels and continues to ascend to one of the game's most intriguing figures.
Bringing back that old nineties NYC sound makes him and his cohorts the go-to guys for hardcore street shit, and with Supreme Blientele, Westside Gunn makes a case for making this the new benchmark within not only the Griselda discography, but possibly modern NYC Hip Hop.
3. B.E.N.N.Y. - Tana Talk 3
Production: Daringer, The Alchemist – We previously highlighted Westside Gunn and Conway for incredibly strong projects this year. However, it's quite possible B.E.N.N.Y. may have grabbed the title of best GXFR album of 2018. Tired of being in the shadows of his cousins, "The Butcher" delivers his much-anticipated debut full-length effort, Tana Talk 3, and folks, this may be a game changer for hustla Hip Hop.
Already peeping how hard he can go on previous mixtape releases such as his collab with 38 Spesh, Stabbed & Shot, and his own Butcher On Steroids with Green Lantern, we knew B.E.N.N.Y. was next to fully blow. B.E.N.N.Y. delivers tales of drug slinging, revenge, and consequences of the game. Gunna compared this album to Reasonable Doubt, and truthfully there's a lot of merit to this claim. B.E.N.N.Y.'s vivid rhymes on cuts like "Scarface vs. Sosa Pt. 2", "Joe Pesci 38", and "Rubber Bands & Weight" are so soaked in streetlore, you can smell the gunpowder through the speakers. Daringer and Alchemist provide him his muse for painting chilling pictures of the streets that will put him among the elite of the current game. The Butcher isn't on his way, with this album, he's arrived.
2. Saba - Care For Me
Production: artist, others – Out from the Chi comes a young man that went from emotional and mental highs to tragic lows within a year – from those lows and the yearn to seek peace and clarity through it all becomes his journey. That kid is Saba. His latest album, Care For Me, is gloomy, heartfelt, and transparent, and for very good reason. We got a first glimpse of him with his modest and promising debut, Bucket List Project. That was when he still had his cousin/best friend, and PIVOTGang member, Walter still around. With his murder, Saba painfully grieves and reflects on that time and how it has changed him.
This stunning and captivating album is a roller coaster if there ever was one this year. However, do not let this all take away from the fact that Saba is absolutely very talented and is on the verge of becoming one of this era's most needed voices. He battles depression on "Fighter", dysfunctional dating relationships with "Broken Girls", profiling on "Busy/Sirens", and seeking peace on the heart-grabbing "Heaven All Around Me", and you come away feeling this kid will be okay. He just needs to process everything he's feeling. As we've seen throughout history with phenomenal albums like Me Against The World, All Love Lost, and Death Is Certain, pain can produce some of the best narratives, and this one from Saba is as sobering as it is masterful.
1. August Greene - August Greene
Production: Robert Glaspar, Karreim Riggins – In 2017, Common dropped arguably the best album of the year and another career benchmark with Black America Again, a  celebratory, yet occasionally jarring, look at the Black community and our current state. In 2018, he collaborates again with the same team that made Black America Again such an amazing piece of work: drummer/producer Karreim Riggins and Grammy Award-winning jazz pianist Robert Glaspar. This time, they became a group, calling themselves August Greene.
Their anticipated debut album was preceded by their simply beautiful remake of Sounds Of Blackness' legendary cut, "Optimistic", featuring the elegant vocal stylings of Brandy. From there, the musicianship and chemistry of Glaspar and Riggins along with the soulful lyricism of Common makes for a dazzling experience.
Although not as politically charged as Black America Again, the nourishment of the human spirit is the call here. Cuts like "Black Kennedy" and "The Time" are filled with philosophy and wisdom as only an elder statesman could present without sounding overly preachy. This album is a full exhibition of the grand caliber of artistry these three men provide. 100% flawless, this is the most grown folk Hip Hop album of 2018, as well as the most soulful.
Honorable Mentions
Buddy – Harlan & Alondra
Brockhampton – Iridiscence
Kirk Knight – IIWII
Jean Grae & Quelle Chris – Everything's Fine
Tierra Whack – Whack World
Mac Miller – Swimming
O.C. – A New World
O.C. & PF Cutin – OPM
A.G. – The Taste Of AMBrosia
Showbiz – A-Room Theraphy
Kool G Rap & 38 Spesh – Son Of G Rap
Atmosphere – Mi Vida Loca
Last Emperor – Jungle Jim Season 1
Torae & Praise – All Praises Due
Soul Assassins – Dia Del Asesinato
U-God – Venom 
Tech N9ne – Planet
Various Artists – Black Panther: The Movie
OC From NC – It's Not You, It's Me
Black Milk – Fever
Flatbush Zombies – Vacation In Hell
Vince Staples – FM!
EarthGang – Royalty EP
Conway The Machine – Everybody Gets F.O.O.D.
Mick Jenkins – Pieces Of A Man
Dave East & Styles P – Beloved
Busdriver – Electricity Is On Our Side
DJ Muggs – Assassination Day
The Carters – Everything Is Love
Planet Asia – Mansa Musa
Nipsey Hussle – Victory Lap
Kooley High – Not Coming Down
T.I. – The Dime Trap
Apollo Brown & Locksmith – No Question
Locksmith – Ali
Cypress Hill – Elephants On Acid
Czarface & MF DOOM – Czarface Meets Metal Face
The Alchemist – Bread EP
Ghostface Killah – The Lost Tapes
Bun B – Return Of The Trill
PAC Div – First Baptist
Blueprint – Two Headed Monster
Hermit and The Recluse – Orpheus vs. The Sirens
Sean Price & Illa Ghee – Metal Detectors EP
Chuck Strangers – Consumer Park
Statik Selektah & Termanology – Still 1982
Freddie Gibbs – Freddie
Logic – Bobby Tarentino II
Logic – YSIV
Reason – There You Have It
Jedi Mind Tricks – The Bridge & The Abyss
Vinnie Paz – The Pain Collector
Various Artists – 9th Wonder Presents Jamla Is The Squad 2
Bishop Nehru – Elevators Pts I & II
Mike Shinoda – Post Traumatic
Swizz Beats – Poison
Styles P – G-Host
Murs – A Strange Journey Into the Unimaginable
Dr. Octagon – Moosebumps
Binary Star – Lighty/Ears Apart
JPEGMAFIA – Veteran
Awar – Spoils Of War
Ice Cube – Everythang's Corrupt
Chuck D (Mistachuck) – Celebration Of Ignorance
Del the Funky Homosapien & Amp Live – Gate 13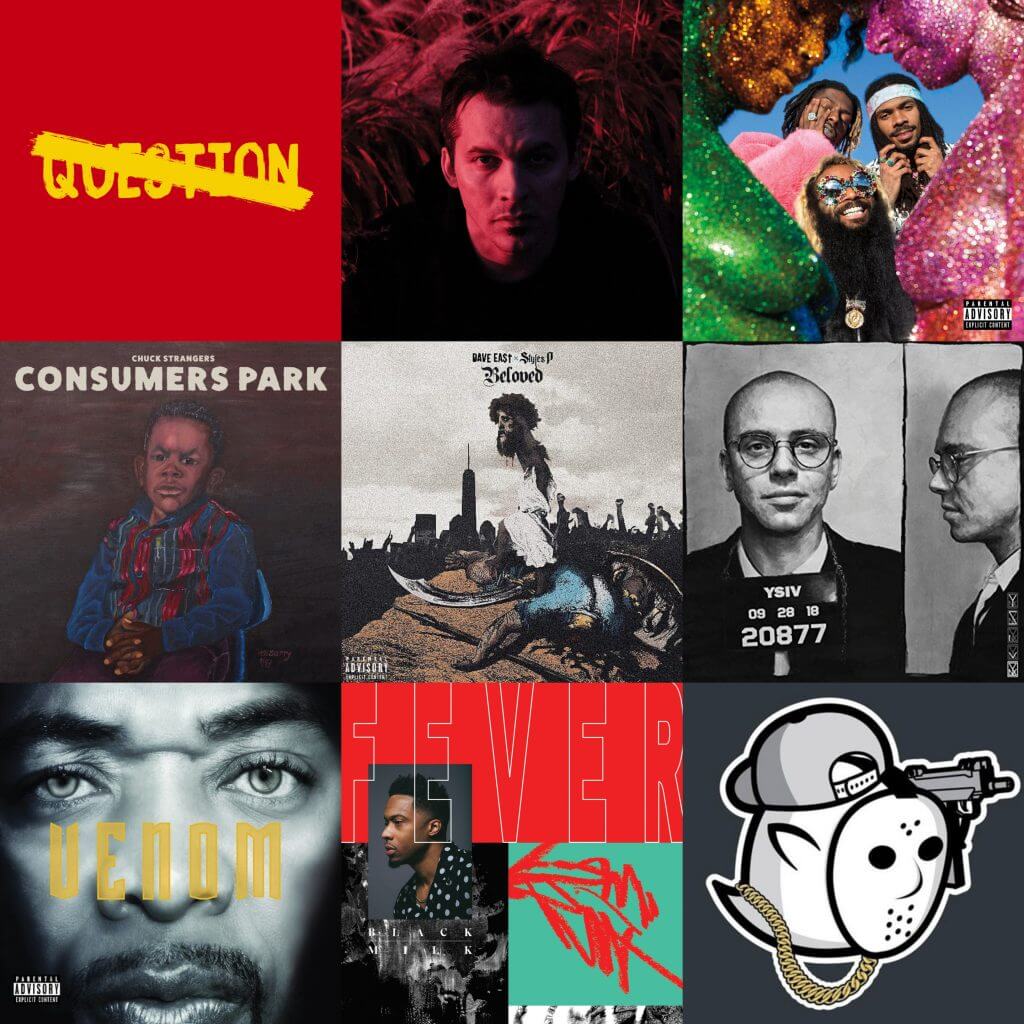 2018 has been a ferocious year folks. This was not the easiest list to make, but that's a good indication of how exceptional the music has been overall. Triumphant returns, phenomenal debuts, and establishments of strong producer/emcee unions dominated this year and 2018 has to be considered THAT year in Hip Hop. One can only imagine how the last year of the 20-teens will be, but with full confidence, it can be said 2019 will have a new bar to meet. Until next time!