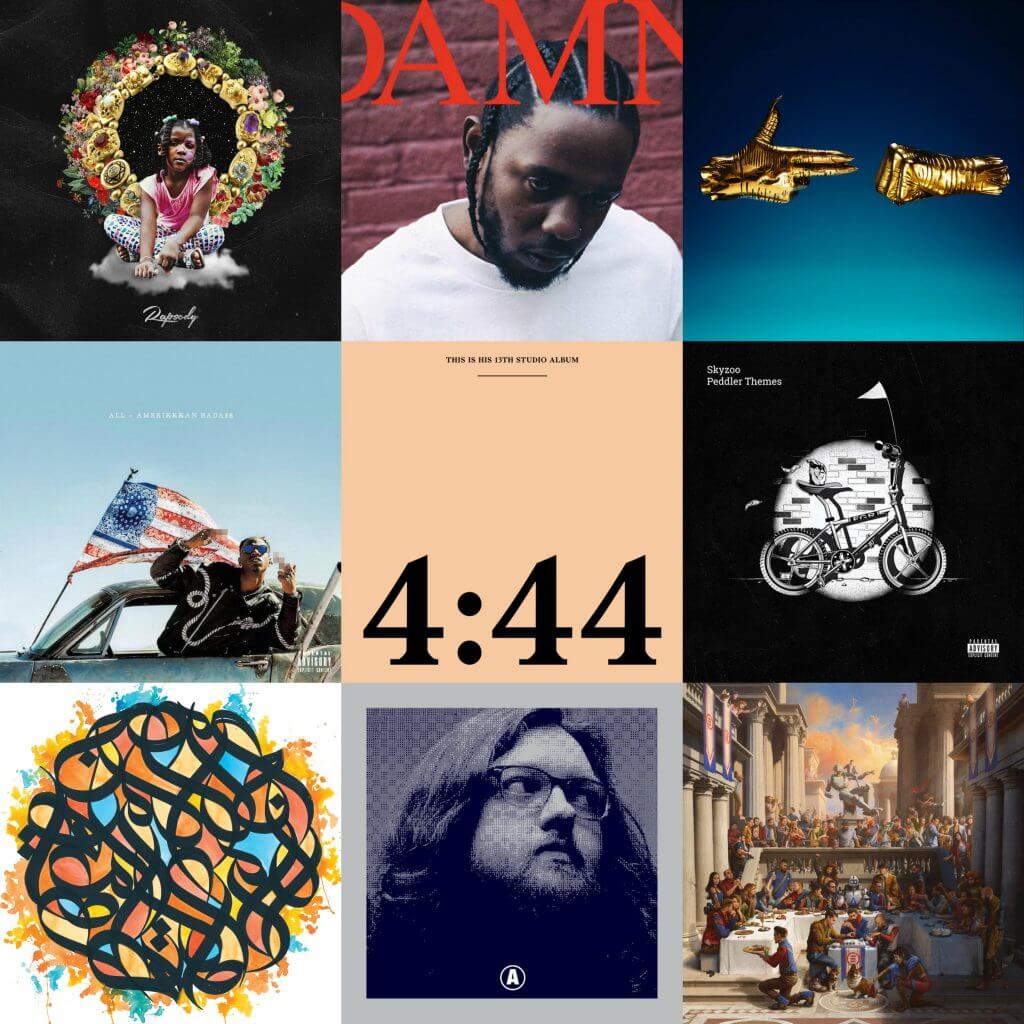 What's up all?! It's been a long time since we've connected but I'm back for something that's always anticipated this time of year. The year-end best. This is many people's favorite time of year, as we dissect the best from the worst, the legendary from the wack, and the promising from the doubtful.
2017 has been a melting pot of a year. Musically some very rich and intriguing projects emerged, while the sudden and dizzying appeal of "mumble rap" has become the new go-to style of rap for a lot of the younger demographic. What has also been prevalent has been the amount of politically charged rhetoric mixed with spiritual inquiries about growth and people's place in these changing times.
New stars such as Cardi B and Lil' Uzi Vert have become part of our consciousness, no matter if it's for fifteen minutes or for fifteen years, while artists such as Rapsody, Kendrick Lamar, and Jay-Z have put out career and genre-defining music that will be talked about for decades to come.
This has been a great year, and it's time to break down the best. Let's begin.
30. Action Bronson "Blue Chips 7000"
Production: The Alchemist, Daringer, Party Supplies, Knxwledge, Harry Fraud, others
The Queens chef/TV show host/emcee was last seen back in 2014 with Mr. Wonderful, his major label debut with Atlantic that was good yet underwhelming considering previous work such as Dr. Lecter and Rare Chandeliers.
With his new album, Blue Chips 7000, we catch glimpses of his former projects – with assistance from Rick Ross, Meyhem Lauren and Big Body Bes, and over blistering sonic scapes from the likes of Alchemist, Griselda's head beat monster Daringer, and Party Supplies.
Action Bronson sounds re-energized, refocused, and yes, hungrier than before (put puns in there where need be). This was an entertaining album and it pulled off what Mr. Wonderful should've done.
29. Quelle Chris "Being You Is Great... I Wish I Could Be You More Often"
Production: artist, Chris Keys, The Alchemist, others
The quirky and eccentric Quelle Chris is one of Mello Music Group's most consistent talents. The newly engaged emcee (who's rooting for him and underground legend Jean Grae to be the next Jay/B or Pap/Remy?) dropped the self-empowering, Being You Is Great…I Wish I Could Be You More Often to follow-up 2015's Innocent Country.
Led by the self-loving "Buddies", it's a look at the vulnerabilities of the young Detroit native, yet it also shows him appreciating the uniqueness that is him and celebrates his imperfections, as we all should. If only more male emcees would release more projects this candid and personal.
28. Big Boi "Boomiverse"
Production: Organized Noize, TM88, DJ Dahi, Mannie Fresh, Scott Storch, DJ Khalyl, others
The legendary Big Boi of Outkast finally dropped his first album in five years with Boomiverse. Reuniting with former Outkast production team Organized Noize for nearly half the album, Big Boi reminds us why he's one of the most influential emcees of his generation.
Led by the singles, "Kill Jill" and "Mic Jack", Big Boi brought back the same funk and trunk-rattling elements that made his solo debut, Sir Lucious Leftfoot, such a critical smash and one of the hottest debuts to come from beneath the Mason-Dixon line. While there's nearly a one hundred percent chance of no Outkast reunion and the likelihood of no Andre 3000 solo album growing by the year, Big Boi continues to hold down their legacy and shows why he's one of our true giants.
27. Roc Marciano "Rosebudd's Revenge"
Production: artist, Knxwledge, others
One of NYC's grittiest emcees is Long Island native Roc Marciano. Known for releasing critically acclaimed knockers such as Marcberg, Reloaded, and Marci Beaucoup, Marciano drops another smash with Rosebudd's Revenge.
Complete with slick production from himself, as well as Knxwledge and The Arch Druids, Marciano tells various stories of being a pimp and a hustler, while making it sound oh so good. With cuts like "Marksmen", "Herringbone", and the title track, Marciano shows up once again with a .38-caliber pointed at you, while spitting out game and telling you vivid stories of the streets. Another knockout win.
26. GQ "E14th"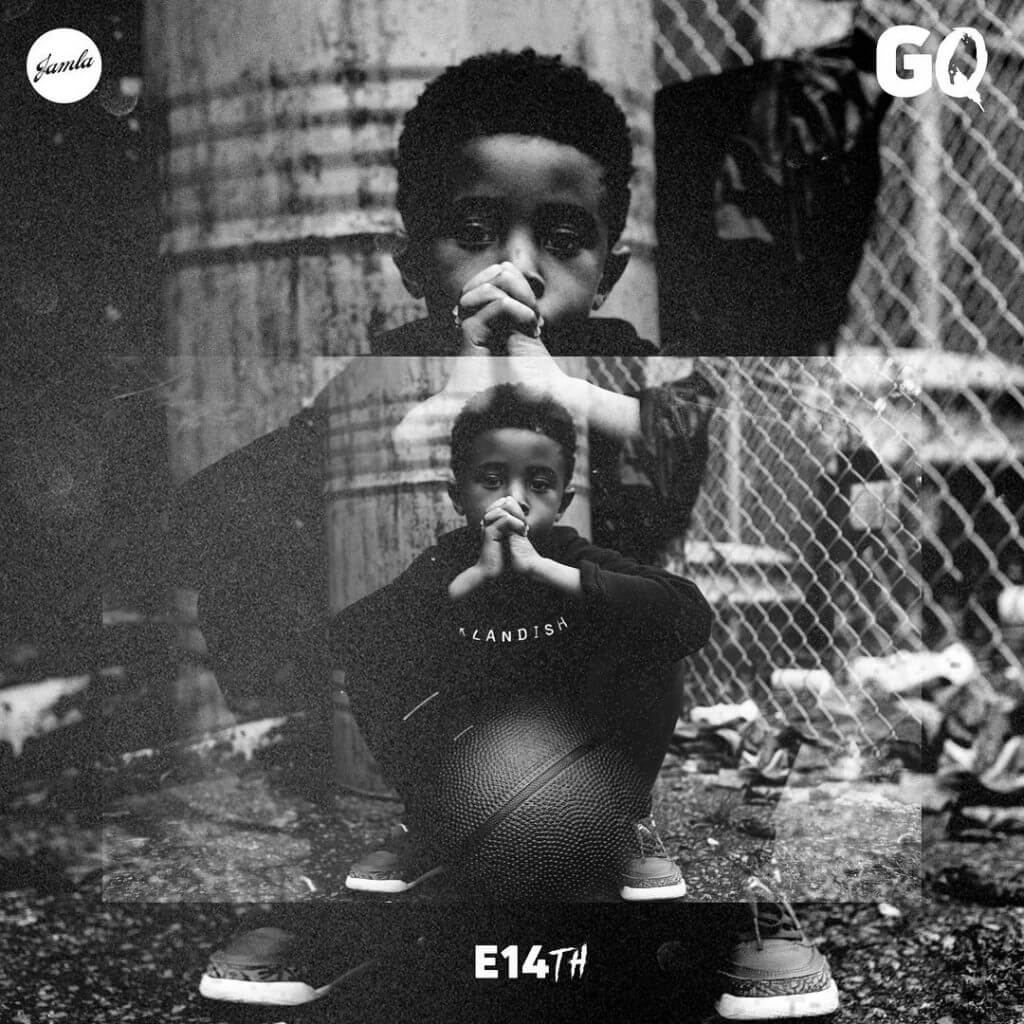 Production: 9th Wonder & The Soul Council
Jamla artist, and Cali native, GQ is a big part of the critical success of the house that Grammy Award-winner 9th Wonder built. Appearing on various Jamla projects during his tenure, he dropped Rated Oakland in 2014 to pretty decent noise.
He dropped his follow-up, E14th silently late in this year and it showed the progression of GQ as an emcee. Over some delightful production from in-house team The Soul Council, GQ is a promising talent that is slowly bubbling into one to really watch while continuing the legacy of The Bay.
25. Fashawn "Manna" (EP)
Production: Exile, Large Professor, others
Fresno resident Fashawn is becoming a fixture in acclaimed West Coast Hip Hop. He dropped his simply fantastic debut Boy Meets World in '09 and followed that up with The Ecology in 2015 to even more acclaim.
He has returned with Manna, a solid EP that tackles areas that are personal to him, especially with the powerful "Mother AmeriKKKa". While we eagerly await another full-length album from him, let's enjoy this excellent project that shows why Nas signed him to his Mass Appeal label in the first place.
24. Cunninlynguists "Rose Azura Njano"
Production: Kno
Cunninlynguists – Deacon, Natti, and rapper/DJ/producer Kno – is one of the most revered, yet slept-on acts out of the South. For a decade and a half, Cunninlynguists have delivered some of the most incredible releases known and have garnered a devoted fan base as well.
After dropping two EPs this year (The Rose And Azura), they deliver Rose Azura Njano, a fantastic conceptual album that follows a young lady trying to escape her world through music. Much like previous awesome conceptual works such as A Piece Of Strange and Oneirology, this album will expand their fan base and further show why they have such a devoted following as it is.
23. Tha God Fahim "Tha Tragedy Of Shogunn"
Production: artist, Camouflage Monk, others
Nobody – and I repeat NOBODY – has worked harder this year in putting out material than Atlanta native Tha God Fahim. Releasing over two dozen albums, EPs and mixtapes, Fahim was a machine in 2017.
The one time Griselda-affiliate had several albums worthy of making the list, but Tha Tragedy Of Shogunn is among the most vivid of his discography. With dark production and street-wise jewels, Fahim is definitely one to watch in 2018. While artist like Gucci, Migos, and Future all put in work this year, Fahim ran laps around them, at times putting out a different project a week. With TTOS, Fahim was arguably at his cinematic and jewel-dropping best.
22. Sean Price "Imperius Rex"
Production: The Alchemist, Nottz, Harry Fraud, Marco Polo, others
In 2015, the Hip Hop world lost a legend in Sean Price, and the reverberation of his passing is still felt to this day. One of the nicest to ever touch a mic that never saw that allusive platinum plaque, Price's widow Bernadette dropped Imperius Rex for his fans, an album he was working on prior to his untimely passing.
Every bit as knocking as his previous works Jesus Price Supastar, Monkey Barz, and Mic Tyson, Price comes equipped with clever lines and his trademarked IDGAF bravado over neck-snapping production from Alchemist, Marco Polo, and Nottz among others, not to mention he BLISTERS the BCC/Wu-Tang collab track, "Wu Click". Hopefully there are more projects we will hear from the self-professed "Sean Nice", and may his legacy continue to live on. P!
21. Raekwon "The Wild"
Production: Dame Grease, J.U.S.T.I.C.E. League, Xtreme, Frank G, others
The legendary chef of the iconic Wu-Tang Clan dropped his seventh album, The Wild, and it banged harder than most albums to merge this year. Bringing back some of that gritty and raw sound from the nineties, the creator of one of Hip Hop's all-time treasures, Only Built 4 Cuban Linx…, put his hoodie back on and spit gems over menacing production. Although a RZA track or two would've been a great addition, this album was knocking enough to continue to cement his status as one of the game's finest storytellers.
20. Cyhi The Prince "No Dope On Sundays"
Production: The Olympicks, Lex Luger, S-1, Shawty Redd, Novel, others
After leaving Def Jam for greener pastures, G.O.O.D. Music artist Cyhi The Prince finally drops his long-awaited full-length album No Dope On Sundays – and boy was it worth the wait.
After the critical acclaim of his Black Hystori Project mixtape, this was an affirmative answer to the question "could he deliver just as strongly?" Great lyricism mixed with excellent storytelling and engaging production makes this album a standout, especially with cuts like the ScHoolboy Q-assisted "Movin' Around", "God Bless Your Heart" and the searing Travis $cott-assisted "I'm Fine". His star has now begun to shine, and it'll only get brighter from here.
19. Milo "Who Told You To Think?"
Production: artist
Milwaukee native Milo is a fixture in the underground scene and has been for the better part of this decade. His knack for creating obscure, thought-provoking, abstract rhymes and narratives are unique and can be an acquired taste.
Gathering noise primarily with his 2015 release, When The Flies Come Home, he follows that up with Who Told You To Think?, which is easily as left-field as anything else he has done, but also produces an intrigue factor that makes one want to dig a little deeper within the fascinating mind of this young talent.
18. Statik Selektah "8"
Production: artist, The Alchemist
Boston's Statik Selektah has become one of the most in-demand producers in the game over the past few years, on top of being one of the top DJs in the land and head of his own label, Showoff Records.
He has delivered an album a year for the past several years in a row, and all have been thumpers. Following up last year's Lucky 7 comes the appropriately titled, 8.
Known for gathering industry heavyweights and putting them all on one project, he has done it again with talent such as Westside Gunn, Conway The Machine, Joey Bada$$, The Lox, Wiz Khalifa, and the late Sean price and Prodigy all on absolute bangers. From the commercially catchy "Ain't A Damn Thing Changed" to the grimy title track, this album has something for everybody and deserves to be named among his best efforts.
17. Apollo Brown & Planet Asia "Anchovies"
Production: Apollo Brown
Detroit production animal Apollo Brown has put out consistent fire for the past few years now. Working with everybody from Guilty Simpson to Ras Kass and O.C.
In 2016, he and Brooklyn's highly underrated Skyzoo delivered one of the best albums of the year with The Easy Truth. This year, he collabs with West Coast underground veteran Planet Asia for Anchovies.
As usual, Apollo brings dynamite soulful production while Asia verbally undresses the mic with tracks such as the melancholy "Deep In The Casket", the haunting "Pain", "Fire Fire", and "Get Back".
Apollo somehow manages to bring the best out of anyone he works with, as Ras Kass and O.C. delivered career benchmarks thanks to him, and Planet Asia can now say the same thing.
16. Tyler The Creator "Flower Boy"
Producer: artist
Former Odd Future frontman Tyler The Creator has been known to deliver shock and at times appalling bars on polarized projects such as Cherry Bomb and Wolf. It was clear he had talent, but he was more concerned with causing shock and uproar rather than put out a game-changing album. We wanted to see beneath this persona, and it finally happened.
His latest album, Flower Boy, is everything we wanted to hear from him – which is vulnerable, mask off Hip Hop – and he delivered with magical results. This Grammy-nominated album shows Tyler revealing lost love, regretful disconnections, and he even comes out on the album confessing his crush for "white boys since high school". At times we see the Tyler we all know very well with trunk rattlers like "Who Dat Boy" while contemplating his life on "Boredom".
His most internal project to date, Tyler just let us into his heart more so than in projects past, and he did so wonderfully.
15. Talib Kweli & Styles P "The Seven" (EP)
Production: 88-Keys, Marco Polo, Khrysis, Oh No, Nottz, others
When heads heard that two of the games finest emcees would collab together for a project, anticipation instantly mounted and before long Talib Kweli & Styles P dropped The Seven, an EP filled with complete fire.
Nothing short of fantastic with cuts like the bangin' "Nine Point Five" with Styles' Lox brothers Jadakiss and Sheek Louch, "Brown Guys", and "Last Ones", you only wish we would've gotten a whole full-length from them, as this project was stronger than most full-lengths of the year. Mixing political with social commentary and just good ol' fashioned Hip Hop, this album gets constant and consistent replay value now.
14. Big K.R.I.T. "4eva Is A Mighty Long Time"
Production: artist, Mannie Fresh, Organized Noize, DJ Khalyl, others
It's sometimes incredible what freedom can do for one after being pigeonholed by a major label. Mississippi's prodigy Big K.R.I.T. delivered some of the most acclaimed mixtapes to ever emerge from the South, including K.R.I.T. Was Here and Return Of 4eva, and they were enough for Def Jam to scoop him.
His projects Live From The Underground and Cadillactica were critical darlings but went highly underappreciated by the label and he split. Now dropping his first full-length project since his departure, he gives us 4eva Is A Mighty Long Time – a phenomenal double album that shows his on-stage persona and his true self on separate discs.
The K.R.I.T. side is filled with trunk rattlers and shit talking, done in a slickly confident, extroverted way. The Justin Scott side is deeply personal and autobiographical, as he bares his complete soul on cuts like "Bury Me In Gold" and "Drinking Sessions".
This may arguably be K.R.I.T.'s most cohesive and complete project to date and without a doubt his most ambitious.
13. J.I.D. "The Never Story"
Production: Childish Major, J. Cole, others
Straight from the A is Dreamville signee J.I.D. After buzzing with EarthGang as Spillage Village, he dropped an EP and shortly after was signed by J. Cole to Dreamville.
Showing that there's a lot more to the A than trap and mumble rap for today's younger generation, he mixes profound lyricism with promising songwriting as well as singing ability, as evidenced with the cut "Hereditary". Meanwhile other cuts like "Hood Booga" and "EdEddNEddy" presents to us an up-and-comer that very well could give the Dreamville creator a run for his money one day.
12. Talib Kweli "Radio Silence"
Production: Oh No, Robert Glaspar, The Alchemist, KAYTRANADA, others
Regarded as one of Hip Hop's most important voices (and a savage on Twitter towards uneducated trolls, racists, and sexists), Talib Kweli presents to us his eighth full-length solo album, Radio Silence – and it's very much vintage Kweli.
His ability to connect with the human spirit and to make you go deeper into your thought process is a knack very few emcees still possess in today's times as great as Kweli can. Cuts like the touching "She's My Hero", the amazing "All Of Us", and the powerful title track, are some impactful examples of why Talib Kweli is regarded as a modern legend.
11. Oddisee "The Iceberg"
Production: artist
Mello Music Group and Diamond District member Oddisee is becoming quite the underground journeyman, with fabulous albums to match his hunger.
Equally excellent in lyrics and production, he follows up 2015's charming full-length The Good Fight and his incredible EP of 2016, Alwasta, with this year's The Iceberg.
He doesn't stray far at all from his formula of highly engaging production and relatable lyrics to give us another soulful look at this very talented emcee. From the up-tempo delights of "Things" to the D.C. go-go drums of "NNGE", Oddisee has another production gift for us, while cuts like "You Grew Up" and "This Girl I Know" are personal, thought-provoking cuts that exhibit Oddisee as a talent that is in it for the long haul with no slow down in sight.
10. Hex One "Words Are Worth A Thousand Pictures"
Production: Planet Ragtime, Loot Fattig, Klaus Layer, others
South Florida emcee Hex One is known primarily in the underground as one half of the duo Epidemic, and if you have never peeped any of their albums, absolutely do yourself a favor and peep them (Monochrome Skies is an especially fantastic listen).
In the fourth quarter of 2017, Hex dropped Words Are Worth A Thousand Pictures and it is one of the most cleverly skilled lyrical executions to be heard all year. Cuts like the Skyzoo-assisted "Peep The Steeze", "Leave It All Behind", and "My Story" are well-crafted and show off his complex multi-syllabic rhyme structure over great production.
While the majority of mainstream accessible Hip Hop doesn't know who he is, with more releases like this, he won't be an unknown forever.
9. Logic "Everybody"
Production: artist, 6ix, No I.D., DJ Khalyl, others
Since his quite excellent Def Jam debut Under Pressure, Baltimore representative Logic has proved he has earned the success that has been allotted to him.
One of the game's most underrated emcees, Logic constructed quite the unique concept album with Everybody, having the main character die, go to heaven, speak to God about being reincarnated, and it happens, only he must live as every single person on the planet in order to proceed into the afterlife.
This album definitely explores every kind of person imaginable and reaches even the most serious of topics such as suicide on "1-800-273-8255", but gets right back to celebrating life on "Black Spiderman", which touches on the beauty of diversity. Conceptually, lyrically, and production-wise, Logic has crafted his most ambitious project to date.
8. Jonwayne "Rap Album Two"
Production: artist, DJ Babu, others
When you look back on some of the game's most personal albums, treasures such as Me Against The World, The Fix, and The Eminem Show come to mind.
On Rap Album Two Cali's Jonwayne's vulnerabilities, fears, and his ability to overcome significant demons tell the story of this album. Painfully introspective, Rap Album Two gives us a very compelling look into Jonwayne's world – that is as hopeful as is it depressing.
Tracks like the story of his alcohol addiction "Blue Green" and the soul-searching "These Words Are Everything" exemplify an artist trying to find a good space within himself so that he may view the world around him with more hope and peace, even though in today's times, that's a challenge all and of itself.
7. Brother Ali "All The Beauty In This Life"
Production: Ant
Oh, how great it is to see Brother Ali back in the game, after presenting some of the game's most breathtaking releases such as Shadows On The Sun, Us, and The Undisputed Truth. Providing social commentary, personal truths, and political awareness, Ali is a needed fixture in today's Hip Hop climate.
Coming with his first album in four years, All The Beauty In This Whole Life, he reflects upon the peace and sincerity life can bring, in spite of today's perilous political and socially divisive climate. Back with Ant, who was responsible for his previous classics, Ali gives us a refreshing gift that should be carefully eaten and absorbed as true soul food.
6. Skyzoo "Peddler Themes" EP
Production: !llmind, Apollo Brown, others
Brooklyn's own Skyzoo is widely considered one of the most consistent emcees in the game, as everything he gets involved in is acclaimed work.
In 2016, he got together with Apollo Brown to present The Easy Truth, and it became one of the best moments of the year. This year, Skyzoo delivered an EP called Peddlers Theme. This is an eight-track tour de force of incredible beats and equally potent rhymes from an emcee's emcee.
His ode to the nineties with "95 Bad Boy Logo" and the ever-lyrical "Bamboo" are two of the best tracks from what has to be considered another high-level project from this hellacious lyrical Brooklynite.
5. Jay-Z "4:44"
Production: No I.D.
One of the year's most anticipated albums was the return of Jay-Z, and goodness did this deliver. In what is the most vulnerable and most introspective album in his career, 4:44 addressed everything from his infidelity from Beyonce to his mother coming out as a lesbian to his displeasure with his absent father, this album is THAT album we had been waiting for from him.
We saw less Jay-Z and more Shawn Carter, and over some tremendous No I.D. production, this may arguably be his overall best effort since The Black Album. Another Grammy-nominated album for Hov, this album may now very well serve as Shawn Carter's arrival.
4. Joey Bada$$ "All AmeriKKKan Bada$$"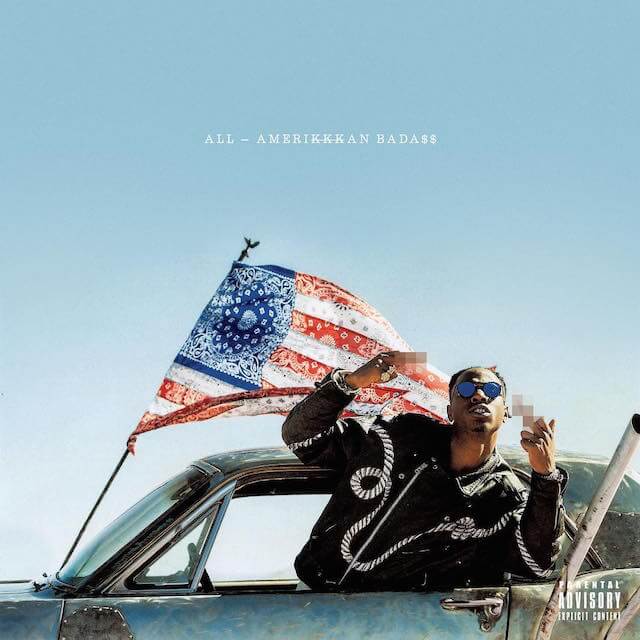 Production: Kirk Knight, 1-900, DJ Khalyl, Statik Selektah, Chuck Strangers, Like, others
The biggest face of Pro Era, Joey Bada$$, delivered what has to be a career hallmark with All-AmeriKKKan Bada$$, an album which is clothed in socio-political commentary. Gone is the tough talk from previous stellar efforts such as B4.Da.$$, 1999, and Summer Knights, and included are thoughts on the world from socio-economic and racial viewpoints.
With cuts like the J. Cole-assisted "Legendary", "Land Of The Free", and "Temptation", Joey has found his voice and the scary thing is he hasn't even begun to reach his full potential yet. Steez would be proud.
3. Run The Jewels "RTJ3"
Production: El-p
After the incredible acclaim of their self-titled debut album, and their sophomore album RTJ2, that proved to be one of the most defining Hip Hop albums of the decade, Killer Mike and El-P return with the third part of the Run The Jewels trilogy, RTJ3.
Originally dropped as a surprise digital download Christmas Eve 2016, it barely missed the deadline for the best of list last year. The album finds the duo more comfortable with their message within this poisonous socio-political climate.
RTJ3 falls just short of the utter brilliance of RTJ2 but nonetheless exhibits that these two may be the feared duo in all of Hip Hop with yet another unbelievable effort.
2. Kendrick Lamar "DAMN"
Production: Sounwave, The Alchemist, Mike WILL Made It, DJ Dahi, Terrace Martin, 9th Wonder, BadBadNotGood, Cardo, others
What else can you say about Mr. Duckworth that hasn't already been said? He's been called a modern-day genius, a modern legend, the voice of this generation, and all these titles are well earned.
After the monster success of the stunning major label debut good kid, M.A.A.D. City, and the simply breathtaking masterpiece To Pimp A Butterfly, the pressure was on to deliver yet another benchmark for Hip Hop, and goodness did he ever with DAMN.
While Butterfly had him being the conflicted voice of his community trying to find his balance of stardom and humanity, while trying to find himself spiritually, DAMN is his "fuck it" record.
This peace he's seeking is costing him his sanity and his faith in humanity. Lyrically, he misses no step whatsoever, but musically this is more of a straightforward listen than Butterfly or even his exquisite lost tapes album of 2016 untitled unmastered, and perhaps his most accessible effort to date.
He progressed, musically, from good kid's slick boom bap to Butterfly's jazzy, soulful funk to DAMN's boom-trap to switch up his sound. With DAMN Kendrick put all doubters to rest with the notion of him not being the best rapper alive – as it's apparent he runs laps around most in the game with this Grammy-nominated album. All hail King Kendrick!
1. Rapsody "Laila's Wisdom"
Production: 9th Wonder & The Soul Council
Jamla/Roc Nation artist, and Snow Hill, NC native Rapsody, has been really garnering a following for some years now, and with her show-stealing verse on Kendrick's To Pimp A Butterfly's "Complexion", she entered mainstream Hip Hop's consciousness.
While previous efforts such as The Idea Of Beautiful, Beauty & The Beast, and 2016's Crown were all incredible lyrical efforts from this new age B-girl, her Roc Nation debut –  Laila's Wisdom – is simply put a timeless Hip Hop epic.
Addressing the perils and pride of today's Black woman, while also showing love to the brothas as well, Rapsody excels in not only bringing some of her best battle bars, but also her captivating storytelling abilities. This was no more evident than on the AMAZING "Jesus Coming", but other cuts like the ode to her family "Ridin'", "Nobody", and the wonderful title track proudly exhibit her remarkable talents with effortless confidence over some of the year's most compelling and soulful production, thanks to Grammy Award winner 9th Wonder and his Soul Council collective (what up Khrysis!).
Every year, we are blessed to have an album that so proudly represents the progression of our culture, yet still conjuring the spirit of Hip Hop's essence through education, soul food, and cementing positive legacies. Rapsody has delivered it this year in the form Laila's Wisdom (a 2018 Grammy-nominated album BTW), and this is a classic in every sense as this will be an album we still play twenty years from now.
Honorable Mentions
Lute – 1996 Pt. 2
Jadakiss & Fabolous – Friday On Elm Street
Brockhampton – Saturation
Brockhampton – Saturation 2
Brockhampton – Saturation 3
Freddie Gibbs – You Only Live 2wice (EP)
Armand Hammer – Rome
Reuben Vincent – Myers Park
Slaine & Termanology – Anti-Hero
EarthGang – Robots (EP)
The Alchemist & Bougie – The Good Book Vol. 2
Mach Hommy – Dump Gawd: Hommy Edition
Kool G. Rap – Return Of The Don
Joyner Lucas – 508-507-2209
Vince Staples – The Big Fish Theory
MC Eiht – Which Way Iz West
Substantial – The Past Is The Present Of The Future
Westside Gunn – Riots On Fashion Ave. (EP)
Westside Gunn & MF DOOM – WestsideDOOM (EP)
Scarface – Deeply Rooted: The Lost Files
Jeezy – Pressure
Migos – Culture
Future – Future
Future – HNDRXX
Prodigy – The Hegelian Dialectic: The Book Of Revelations
2 Chainz – Pretty Girls Like Trap Music
Tha God Fahim – Dump Gawd
Tha God Fahim – Dump Gawd 4
Tha God Fahim – TGIF
Tha God Fahim – Supreme Dump Legend
Tha God Fahim – Tha Dark Shogun Saga Vol. 2
Nyck Caution & Kirk Knight – Nick @ Knight (EP)
Apathy & O.C. – Perestroika
Meyhem Lauren & DJ Muggs – Gems From The Equinox
Princess Nokia – 1992
Uncommon Nasa
billy woods – Known Unknown
Open Mike Eagle – Brick Body Kids Still Daydream
Mike WILL Made It – Ransom 2
Problem – Selfish
Big Sean – I Decided
Vic Mensa – The Autobiography
Snoop Dogg – Neva Left
Mr Lif & Akrobatik – Resolution
Positive K & Greg Nice – Gr8te Mindz
Wise Intelligent – The Blue Klux Klan
Wu Tang Clan – The Saga Continues
KRS One – The World Is MIND
Best Mixtapes Of 2017
Westside Gunn – Hitler On Steroids
Westside Gunn – Hitler Wears Hermes 5
Conway The Machine – G.O.A.T.
Conway The Machine – Reject On Steroids
Conway The Machine – More Steroids
B.E.N.N.Y. – Butcher On Steroids
El Camino – El Camino
Rain910 – WTFAY
Royce 5'9″ – The Bar Exam 4
Siya – 383-For Roosevelt
Ras G – My Kinda Blues
DOmo Genesis – Red Corolla
Drake – More Life
Cam'ron – The Program
Yo Gotti & Mike WILL Made It – Gotti MADE It
SMoke DZA – Cause I Felt Like It Again
Onry Ozzbourne – Black Phillip
Killah Priest & 4th Disciple – Don't Sit On Speakers
Dizzy Wright – The Golden Age 2
Problem – Chachiville
A$AP Ferg – Still Striving
What a year 2017 turned out to be. Incredible and impeccable musical achievements were presented in various forms. This was truly a year that showed that one should never pinpoint Hip Hop as dying or that it's on life support due to mumble rap or the like. This year saw so many projects that showed the beauty of artistic craftsmanship and dedication to preserving the culture.
In 2018, artists like Nas (we hope), PRhyme, all the Griselda acts, The Game, and many more will handle business and further the art of Hip Hop.  In this twisted, saddening time of power, sexism, racism, and blatant fascism thanks to POTUS 45, we can still rely on music to help us out. Until next time y'all!