[West Coast Hip Hop is a regional genre of Hip Hop that encompasses any artists or music that originated in the West Coast region of the United States. West Coast Hip Hop began to dominate from a radio play and sales standpoint during the early-to-mid 1990s with the birth of G-Funk and the emergence of record labels such as Dr. Dre's Death Row Records, Ice Cube's Lench Mob Records, and the continued success of Eazy-E's Ruthless Records and others.]
For this piece, we have listed what WE think are the best 50 West Coast Hip Hop albums of the 1990s. Let us know your take in the comments!
Also read: The Best 50 East Coast Hip Hop Albums Of The 1990s 
50. Ice Cube – Lethal Injection (1993)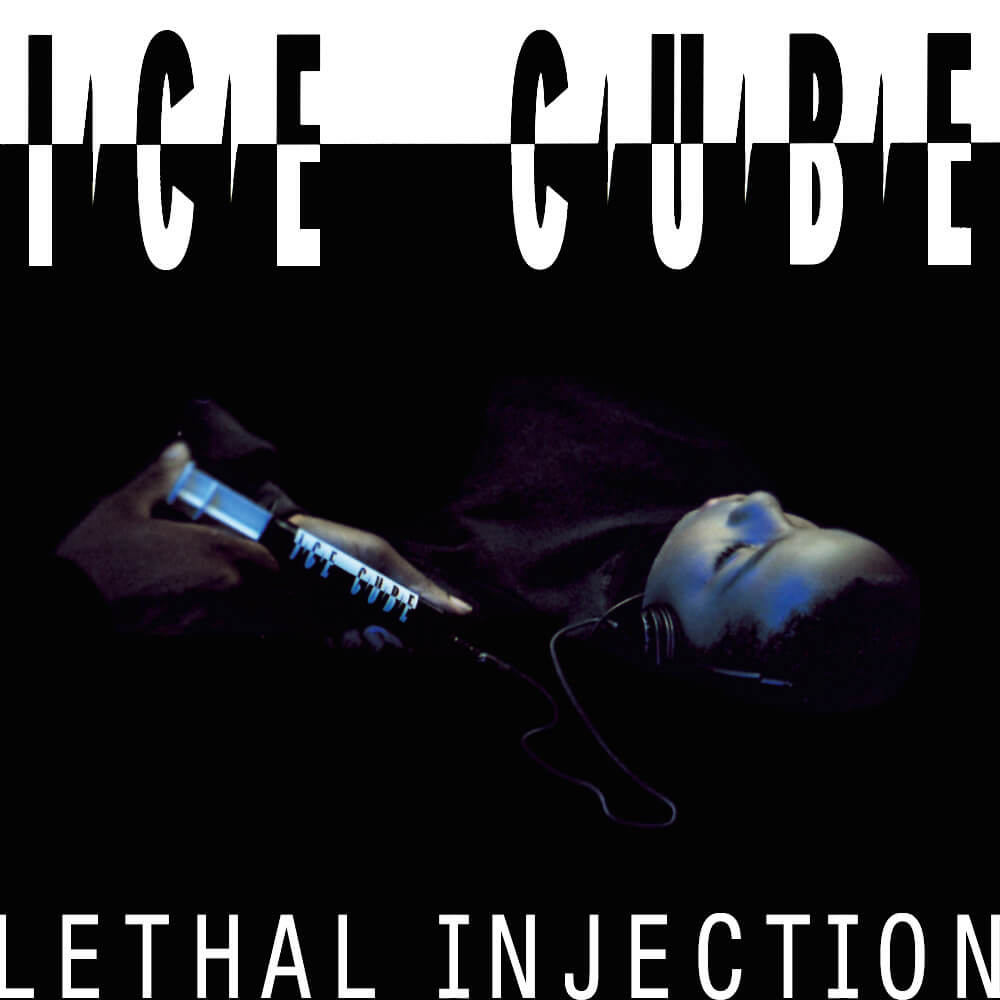 This album always polarized opinions. Many people will disagree with the position of Lethal Injection on this list just because it's an Ice Cube album. Should this album be higher on this list? If it's judged a bit harshly by this ranking, it's because it falls short when compared to Ice Cube's previous albums, especially his first two, AmeriKKKas Most Wanted and Death Certificate. On his first two Cube was still angry and hungry and didn't hold anything back when it came to social commentary.
Lethal Injection is more straightforwardly gangsta rap than his previous albums – the real anger and hunger that were so typical of earlier Ice Cube are mostly gone here. The album lacks a bit of punch and it also lacks real big singles like its predecessor The Predator had. What's left is a solid and perfectly enjoyable album, with plenty of strong tracks.
49. Peanut Butter Wolf – My Vinyl Weighs A Ton (1999)
Stones Throw Records founder Peanut Butter Wolf dropped a wonderful album with My Vinyl Weighs A Ton. Great turntablism and great lyricism from a bunch of Stones Throw talent (Rasco, Planet Asia, The Lootpack, and more) over vibrant soundscapes cooked up by Peanut Butter Wolf – this is a dope album.
48. Tha Alkoholiks – Coast II Coast (1995)
Classic West Coast underground Hip Hop. No gangsta rap or G-funk, but fun, boom bap, party rap. Much like their equally excellent debut 21 & Over, Coast II Coast is an album to be remembered. Also notable for the early production work of Madlib (together with E-Swift and Diamond D).
47. Mac Mall – Illegal Business? (1993)
A typical product of the Bay Area of the early/mid 90s, E-40's cousin's debut album is a West Coast classic. Mac Mall (incredibly just 15 years old at the time of recording of this album) is on point lyrically with his tales of life on the streets, but what makes this album really stand out is the production. Producer Khayree gave Mac Mall an album full of amazing beats and deep bass, sounding as fresh today as it did when it was released.
46. E-40 – In A Major Way (1995)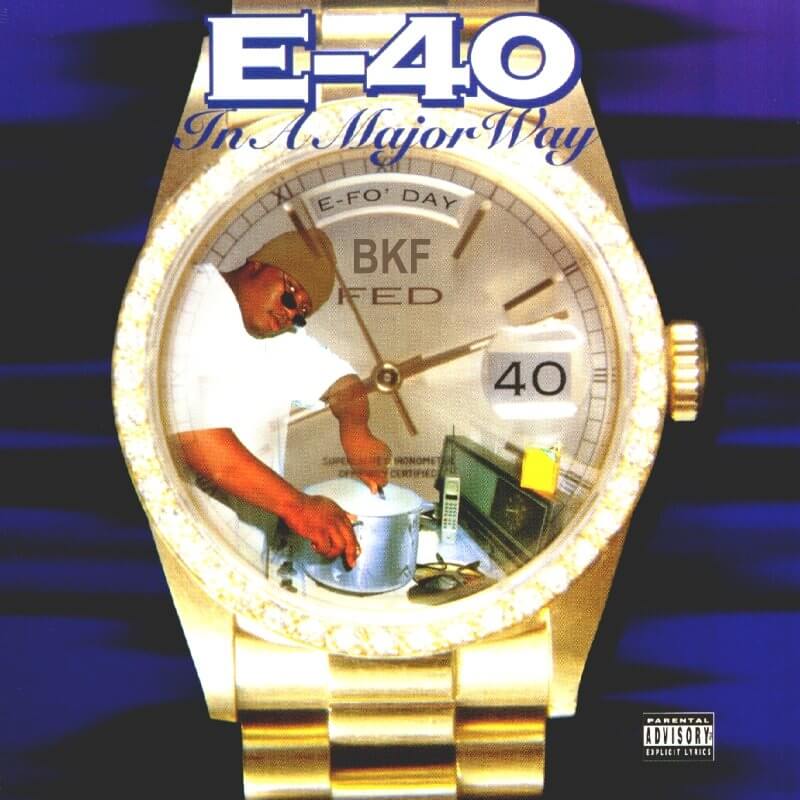 Bay Area pioneer and legend E-40 released A LOT of albums in his 30+ year career, this one arguably is his very best. Smooth and funky, and with a load of star guest rappers – like 2Pac and Spice 1 – guarantee a great listening experience. Not everybody digs E-40 rapping style, but there's no denying the classicness of this particular album.
45. Daz Dillinger – Retaliation, Revenge And Get Back (1998)
Daz Dillinger was one of the first signees of Dr. Dre's Death Row Records, and one of the most underrated producers of gangsta rap and g-funk beats in the 1990s. (He was responsible for the majority of the production on Death Row classics like Tha Dogg Pound's Dogg Food, and 2Pac's All Eyez On Me.) His best solo album Retaliation, Revenge And Get Back doesn't get talked about nearly enough – this is another flawlessly produced album with Daz Dillinger's stamp on it. Like Dogg Food and All Eyez On Me, Retaliation, Revenge And Get Back is too long (which almost inevitably means there are a few filler tracks), but the bass, synths, keys, and percussion on this album are as good as it gets – in fact, Retaliation, Revenge And Get Back is one of the last great albums in the West Coast g-funk gangsta rap niche.
44. Compton's Most Wanted - It's A Compton Thang (1990)
An early gangsta rap album, before the gangsta theme became a full-blown cliche. CMW was clearly influenced by West Coast contemporaries like N.W.A., Ice T, and King Tee; but they always had their definite own style and feel. No excessive profanity, but hard-hitting rhymes nonetheless. Dope production, a strong album start to finish – a must-have album for West Coast Hip Hop fans.
43. Del – No Need For Alarm (1993)
Like Souls Of Mischief's 93 Til Infinity, Del's second album is very much a Hieroglyphics group effort on the production side. Del is one of the few artists (like Masta Ace and Kool Keith) who manages to stay relevant and interesting by constantly reinventing himself. Del's flow is distinctive and intelligent and his lyrics never drift into the gangsta posturing cliche that was prevalent in 1993, especially on the West Coast.
42. WC And The MAAD Circle – Ain't A Damn Thing Changed (1991)
WC or Dub C is a West Coast Hip Hop veteran who did many interesting things before he started West Side Connection with Ice Cube and Mack 10. This is his second project, after the excellent debut album We're In This Together he did in 1989 with DJ Aladdin as Low Profile. WC and The MAAD Circle s another interesting collaboration because members include the likes of Sir Jinx and Coolio. Ain't A Damn Thing Changed is a very solid West Coast early gangsta rap album before that genre turned into a total cliche. The album is actually kind of upbeat, with some political and social commentaries worth listening to, not at all negative and stupid as most gangsta rap would later become. Ain't A Damn Thing Changed is a West Coast classic and definitely worth adding to your collection.
41. Compton's Most Wanted - Straight Checkn 'Em (1991)
Another solid effort from Compton's Most Wanted. Best known for "Growing Up In The Hood" – the hit single from the classic Boyz In The Hood movie – the album is more of what we came to expect of CMW after their equally good debut album. Straight Checkn Em is another one of those albums that played a crucial part in the unstoppable rise of West Coast/gangsta rap in the early 90s.
40. The Coup - Steal This Album (1998)
As conscious and razor-sharp as Public Enemy, The Coup never really got the wider recognition they deserved. Steal This Album is The Coup's third consecutive excellent effort, filled with intelligent, thought-provoking lyrics and funky-ass beats.
39. Kurupt – Tha Streetz Iz A Mutha (1999)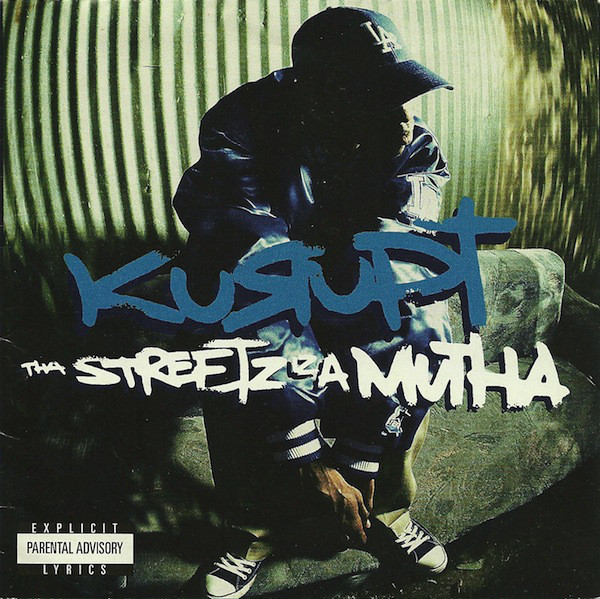 Kurupt's second and best solo album. The subject matter is that typical nineties g-funk/gangsta sh*t, but the production on this album is on point, and Kurupt is a better rapper than most. A must-have for fans of that original West Coast g-funk gangsta rap.
38. Warren G - Regulate... G Funk Era (1994)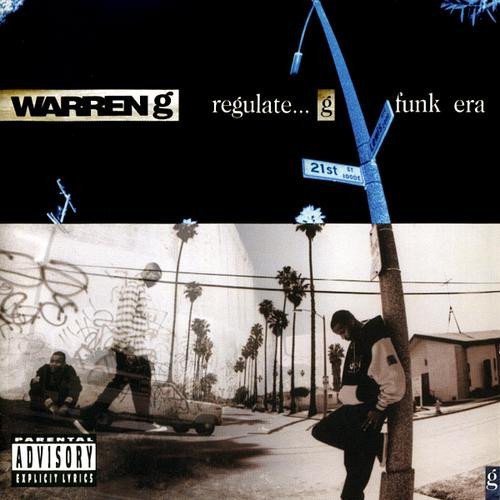 One of the best G-funk albums ever. This album captures the sunny summertime vibe of Los Angeles like few others ever have. Warren G never was the best rapper out there, but he has a nice and mellow flow (reminiscent of Snoop Dogg's) that suits his own excellent G-funk beats nicely. Short and sweet at a little under 40 minutes, Regulate…G Funk Era is a definite West Coast classic.
37. Too Short - Short Dog's In The House (1990)
After dropping a few self-released tapes and two 'official' albums; this third Too Short album did exactly what we came to expect from Oakland's rap pioneer. Explicit tales with some consciousness sprinkled in here and there – Too Short's tales from the hood always hit; and this is one of his best albums.
36. Xzibit - 40 Dayz & 40 Nightz (1998)
Xzibit's At The Speed Of Life was a great debut and on this sophomore effort, X-to-the-Z displays even further growth, both lyrically and in his raw flow. A great album from a West Coast giant. Also, the banging single "What U See Is What U Get" is supported by one of the best Hip Hop videos ever.
35. Paris - Sleeping With The Enemy (1992)
Another excellent album, after Paris' impressive debut The Devil Made Me Do It. It's a mystery why Paris never blew up like Ice Cube and Public Enemy did – he does the same and he does it just as well. Intelligent, militant, powerful – Paris dropped some classic material here.
34. Tha Dogg Pound - Dogg Food (1995)
Kurupt and Daz Dillinger dropped a G-funk gem with this dope album. Kurupt is a great rapper, who's smooth style combined with Daz's excellent production make this album a timeless classic. If there's a problem with this album it's its length. Like a lot of albums of this era, it would have been better if they had made it a little shorter and tighter. Nevertheless, Dogg Food is a West Coast classic and a fan favorite to this day.
33. N.W.A - Efil4ziggan (1991)
After the incredible success and impact of N.W.A's game-changing debut album Straight Outta Compton – and after the departure of the creative intelligence of Ice Cube – N.W.A. came back with Efil4ziggan. Efil4ziggan is hard to review. Sonically, Dr. Dre reaches near perfection on the production side of things. If only for the beats, this album could have been an all-time Hip Hop classic.
Lyrically however the album is a firm step back when compared to N.W.A's epic debut. Gone is the authenticity and raw intelligence of Straight Outta Compton, what's left are dumbed down and sometimes downright silly lyrics – serving more to shock and cause controversy than anything else. The album is also let down by two rather annoying Eazy E tracks and some dumb skits ("To Kill A Hooker" – really?). But even taking into account these negatives, the album still is an entertaining listen, mainly because of Dr. Dre's stellar work behind the boards.
32. Digital Undergrond - Sex Packets (1990)
Best known for two of Hip Hop's most famous party jams – "The Humpty Dance" and "Doowutchyalike" – this album still sounds as fresh as it did when it came out. Funky and funny, creative and crazy, great beats and samples – Digital Underground dropped a unique album with Sex Packets.
31. Aceyalone - All Balls Don't Bounce (1995)
Aceyalone had already made a name for himself as the lead emcee of the Freestyle Fellowship crew before the release of this ambitious jazz-rap solo debut. Even though from Los Angeles, Aceyalone is all about lyricism and not about gangster posturing. Like all of his albums, All Balls Don't Bounce is supremely underrated, except by the real Hip Hop connoisseur. Aceyalone is a master of different styles, but consistent are his dope flow, intelligent lyrics, and supreme creativity. If you slept on Aceyalone, now's the time to catch up.
30. DJ Quik - Safe + Sound (1995)
West Coast legend DJ Quik drops another G-funk / P-funk gem with Safe + Sound, arguably his best album together with his debut Quik Is The Name (1991).
29. Cypress Hill - Black Sunday (1993)
Cypress Hill has always been an act with massive crossover- and commercial appeal and this is the album that introduced them to new (non-Hip Hop) audiences all over the world. For Hip Hop purists perhaps not as enjoyable as their classic self-titled debut album is, but Black Sunday is an entertaining listen nevertheless, with a few classic tracks on it.
28. Lootpack - Soundpieces: Da Antidote (1999)
Lootpack is a trio consisting of Madlib, Wildchild, and DJ Romes, at the time signed to Stones Throw Records. Soundpieces: Da Antidote is their debut, and is now recognized as an underground classic. The album especially shines because of the wonderfully inventive and creative board work by Madlib, and also because of the point Lootpack tries to make – to be the real Hip Hop alternative to the materialism and violence in the dumbed-down mainstream rap.
27. Jurassic 5 - Jurassic 5 (1998)
Jurassic 5 is the debut album by Jurassic 5, the well-respected Los Angeles underground crew. The material from the 1997 Jurassic 5 EP plus a few additional tracks was repackaged as an album and released as Jurassic 5 in 1998. Tight tag-team old-school flavored rhymes backed up by dope beats, with an air of positivity and fun – this is Hip Hop as it's supposed to be.
26. Ice Cube - The Predator (1992)
Ice Cube's third solo album is another banger. It may lack a bit of the hunger, the anger, the urgency of his first two and it may contain a few filler tracks – but it also contains Cube's biggest hit single(s). His last classic album.
25. Hieroglyphics - 3rd Eye Vision (1998)
This supergroup – consisting of Del (The Funkee Homosapien), Pep Love, A-Plus, Tajai, Opio & Phesto (from Souls Of Mischief), Casual, Domino, Jay-Biz, Toure & Extra Prolific – brings together so much talent that the product of their cooperation has to be epic, right? Right! This album is pure Hip Hop, from one of the best collectives in the game.
24. Ras Kass - Soul On Ice (1996)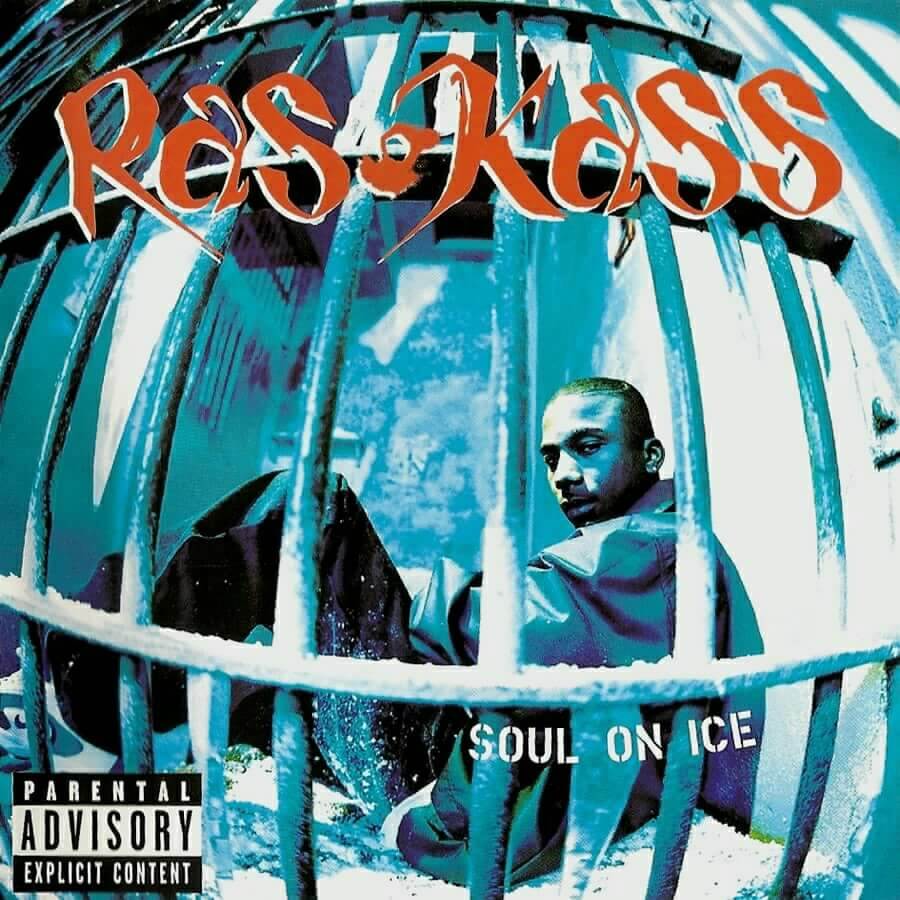 One of the most lyrical albums in West Coast Hip Hop ever, by one of the most underrated lyricists. A classic if only for the controversial 8-minute tour-de-force "Nature Of The Threat".
23. 2Pac (Makaveli) - The Don Killuminati: The 7 Day Theory (1996)
Released just a few months after 2Pac's murder (and the last album completed during his lifetime), The Don Killuminati The Seven Day Theory turned out to be extremely prophetic with so many references to (his own) death it's chilling. The album features some of the best instrumentals Pac ever got to work with and lyrically it's 2Pac at his most angry and harsh, yet emotional and poetic best. Too many feature appearances from The Outlawz and others on a few filler tracks prevent a higher ranking – but because of 2Pac's iconic status, this is a classic album nonetheless.
22. Del The Funky Homosapien - I Wish My Brother George Was Here (1991)
Co-produced by DJ Pooh and Del's cousin Ice Cube, this is not your typical West Coast album. Quirky, humorous, and fun – Del always had his own style. Much like a West Coast version of Masta Ace, he was always able to constantly reinvent himself and turn his talent into a decade-spanning career full of creative highlights. This album is great start to that career.
21. DJ Quik - Quik Is the Name (1991)
Quik Is The Name is a West Coast classic. It establishes DJ Quik as one of the game's top producers and as one the godfathers of the P-Funk / G-Funk sound. His production work is always incredibly smooth and funky. He may not be the best emcee ever, but he more than holds his own on the mic. An important album, one of the cornerstones of the rise to dominance of West Coast Hip Hop in the early 90s.
20. Above The Law - Livin' Like Hustlers (1990)
One of the earliest N.W.A. / Dr. Dre 'sponsored' acts, Above The Law debuted with a straight-up (West Coast) Hip Hop classic. Slammin' west coast gangsta funk beats, produced by ATL themselves, Laylaw and Dr. Dre. One of those rare albums where you don't have to skip a track.
19. People Under the Stairs - The Next Step (1998)
The Next Step is the independently released full-length debut by Los Angeles duo People Under the Stairs, the first in a string of excellent albums. PUTS always comes with that authentic, real boom-bap Hip Hop and this first effort is a slept-on treasure.
18. Blackalicious - Nia (1999)
The Sacramento-based duo of producer/DJ Chief Xcel and lyricist The Gift of Gab dropped an excellent (full-length) debut album with Nia. Progressive, soulful, stylistic, and inventive production – and exceptional lyricism by Gift Of Gab, truly one of the most underrated and poetic emcees in the Hip Hop game. Nia is a gem.
17. Aceyalone - A Book Of Human Language (1998)
Aceyalone is an incredibly talented and unique MC, always pushing lyrical boundaries. He released a string of excellent creative and innovative albums throughout his career, and this one is his very best. A Book of Human Language combines intelligence, creativity, and superior lyrical skill – resulting in a brilliant concept album that should be a part of any real Hip Hop fan's music collection. A Book of Human Language is a left-field masterpiece.
16. Souls Of Mischief - 93 'Til Infinity (1993)
Together with Hieroglyphics' 1998 group album 3rd Eye Vision, this album is the crown jewel in Hieroglyphics' all-around excellent catalog. Souls Of Mischief – part of the Hieroglyphics collective – succeeded in dropping a West Coast album without the gangsta cliches, and that is what makes it a classic Hip Hop album that sounds as fresh today as it did when it came out. Amazing, rapid-fire wordplay by Opio, Phesto, A-Plus, and Tajai, who flow together really well with intelligent, funny, and clever lyrics. Dope beats, dope rhymes – dope album.
15. Styles of Beyond - 2000 Fold (1998)
This album from Los Angeles underground crew Styles Of Beyond is a forgotten gem. Originally released in 1998, it suffered from lack of promotion and several re-releases, which meant it never really got any spotlight. The album stands heads and shoulders above most other albums released in the late nineties, however. Ryu, Takbir, DJ Cheapshot & producer Vin Skully, with help from DJ Rhettmatic, DJ Revolution, Divine Styler, Emcee 007, and Bilal Bashir showcase great synergy, plus the album has excellent production, creative sampling, clever rhymes, and dope wordplay from start to finish. 2000 Fold – one hour of music, and only one throwaway track ("Muuvon"): this album is an underground classic.
14. Dr. Dre - 2001 (1999)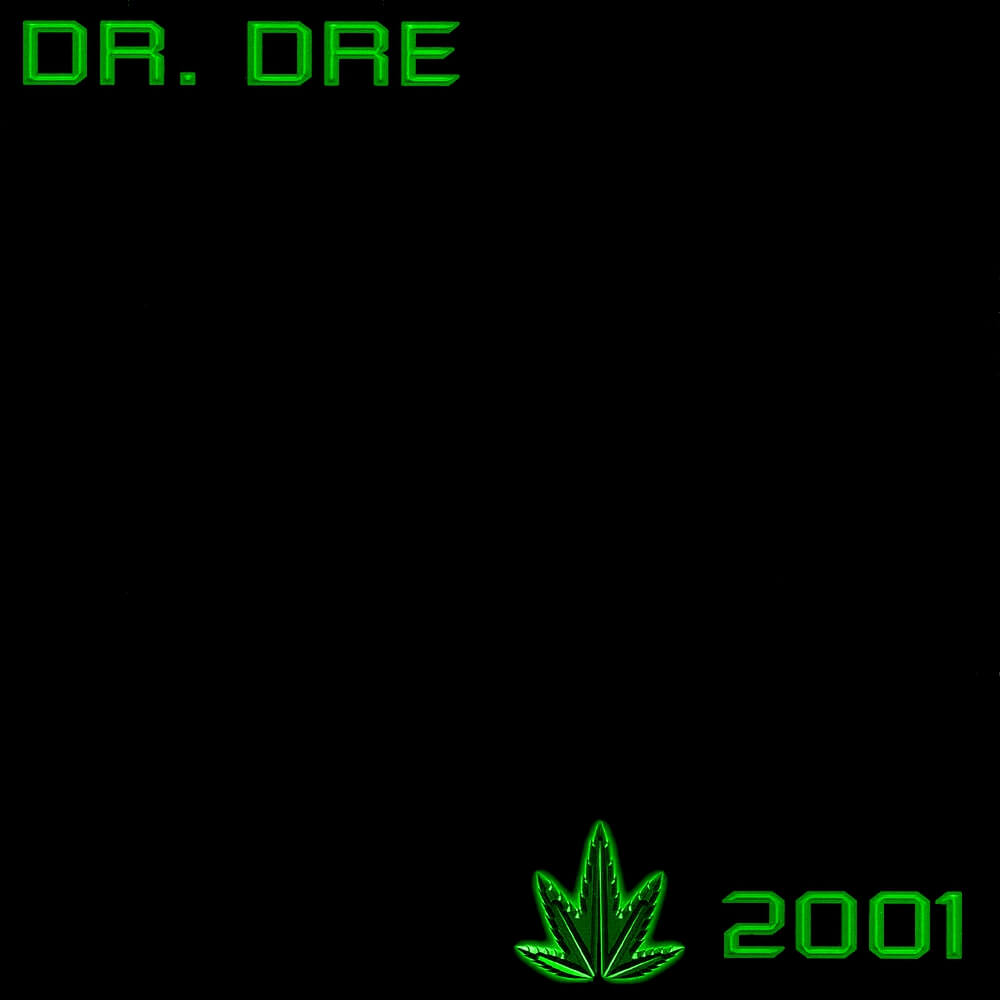 The excellent follow-up to Dr. Dre's epic classic The Chronic. Not quite as revolutionary as The Chronic was – but a definitive reaffirmation that Dre still was the West's top-producer, even after a seven-year hiatus between albums (under his own name that is – of course he produced a whole lot of classic music for others in the meantime).
Whereas The Chronic changed the face of (West Coast) Hip Hop, with 2001 Dr. Dre just holds it down. Superior production from start to finish – the only criticism could be that the album contains a few misses ("Let's Get High" most notably) and that it could have done without the pointless, irritating skits. Other than that: 2001 simply is another Dr. Dre classic.
13. 2Pac - All Eyez On Me (1996)
Many people see this album as 2Pac's magnum opus and one the best, if not THE best, Hip Hop album ever. Often though this is just parroting behavior by casual Hip Hop listeners who just don't know many other Hip Hop albums, so who really can't compare. Of course, because of the number of units sold and its iconic status, All Eyez On Me is a classic.  All Eyez On Me probably is 2Pac's most popular album, released when he was at the peak of his fame (while alive). It certainly was a bestseller, selling upwards of ten million units in the US alone. Packed with classic songs – like "I Ain't Mad At Cha", "Ambitionz Az A Ridah", "Life Goes On", "California Love", "Only God Can Judge Me", "Heartz Of Men" and "Picture Me Rollin'" – and showcasing 2Pac's signature mix of "thug-ism" and his vulnerable, thoughtful side, All Eyez On Me surely is a landmark album. But is it a flawless classic, or even 2Pac's best album? No, and no.
A double album, All Eyez On Me just is too long (and a little too heavy on the 'thug' side) for its own good, especially the second album contains a bunch of filler tracks. The album would have been better with fewer guests, too. Much like Biggie's Life After Death, it probably would have been better had the best 14 tracks been released as one album – which would have made All Eyez On Me the all-time classic it could have been. As it is, it is far from flawless – but still a good album, and no doubt one the highlights of 2Pac's epic career.
12. Freestyle Fellowship - Innercity Griots (1993)
The follow-up to their dope but somewhat rough around the edges debut To Whom It May Concern. With this sophomore effort, Freestyle Fellowship really deliver the goods. The jazzy production provides the atypical backdrop for a West Coast album, but perfectly complements the lyricism – and that's what this album is all about. Conscious, humorous, clever, versatile: emcees Mikah 9, P.E.A.C.E., Self Jupiter, and Aceyalone bring it all. This highly original album is a slept-on lyrical masterpiece.
11. Compton's Most Wanted - Music To Driveby (1992)
Compton's Most Wanted's third and best album. Also one of the best-produced albums of 1992. MC Eiht's signature style and lyricism complement the beats perfectly. It never achieved the same legendary status that the seminal release of the year – Dr. Dre's The Chronic – reached, but Music To Driveby is one of the best West Coast 'gangsta rap' albums of the era, and perhaps all-time, nevertheless.
10. Paris The Devil Made Me Do It (1990)
Why this album is hardly ever mentioned when discussing best ever Hip Hop albums is a mystery. Everything about this album is DOPE. Production is great, Paris is a fine emcee with a dark, menacing tone of voice and the subject matter is thought-provoking. Powerful and intelligent, controversial and political – Paris' debut is a straight-up Hip Hop classic.
9. Cypress Hill - Cypress Hill (1991)
Cypress Hill's highly original debut record. DJ Muggs' funk-laced and bass-heavy production filled with creative sampling, combined with the typical voices of emcees Sen Dog and especially B-Real, created Cypress Hill's instantly recognizable, signature sound. "Hand On The Pump", "The Phuncky Feel One", "Pigs" and especially "How I Can Just Kill A Man" are the obvious centerpieces, but the whole album is fire.
8. The Pharcyde - Bizarre Ride II The Pharcyde (1992)
With gangsta rap becoming the dominant thing on the West Coast in the early 90s, these guys were a breath of fresh air. Highly original, humorous, fun, and not afraid to show their vulnerable sides – The Pharcyde was never concerned with gangster posing and tough-guy-posturing but were more like a West Coast version of ATCQ or De La Soul.
7. 2Pac - Me Against The World (1995)
2Pac's best album. Although the follow-up All Eyez On Me may be the more popular album, Me Against The World is much more cohesive, balanced, and tight. Me Against The World is 2Pac's third album and the one on which he reaches real maturity. He has not adopted the all-out thug persona yet and the album is better for it. On this album, he is able to show us all aspects of his tormented being, better than on any of his other albums.
6. Ice Cube - AmeriKKKas Most Wanted (1990)
Young, hungry, and angry. Ice Cube hit his peak after leaving N.W.A with this album. Creatively it is truly outstanding. Recruiting the Bomb Squad for an East Coast sound on the production resulted in a sonically epic album. Lyrically Cube murders every track on the album. Raw, hard, and unapologetic, Ice Cube dropped a bomb on the (Hip Hop) nation when it was released. AmeriKKKa's Most Wanted is a unique blend of political, socially conscious, and gangsta rap, Ice Cube at his best, and a true Hip Hop classic.
5. The Pharcyde - Labcabincalifornia (1995)
With their 1992 debut album Bizarre Ride II The Pharcyde this 4-men crew dropped a left-field West Coast classic. This follow-up is more mature and possibly even better (J Dilla was involved on the production side, so there you go).
4. Ice Cube - Death Certificate (1991)
Still angry, still hungry. Ice Cube picks up where he left things with his classic debut AmeriKKKa's Most Wanted and even takes things a bit further. Raw and uncompromising, Death Certificate was highly controversial in its subject matter. Ice Cube pulls no punches and spares no one in his examinations of early 90s American society, which can make it an 'uncomfortable' listen at times.
Sonically, there is nothing wrong with Ice Cube's and Sir Jinx's production – although the funk induced beats on Death Certificate may be a little less appealing than the Bomb Squad's stand-out work on AmeriKKKa's Most Wanted – but this album is all about the lyrical content. Widely considered Ice Cube's best work (together with AmeriKKKa's Most Wanted), Death Certificate is an important album in Hip Hop history.
3. Ice T - Original Gangster (1991)
Ice-T's masterpiece. Original Gangster is a long album, but it is put together PERFECTLY. It feels and flows JUST RIGHT. You can just feel the love and the energy that went into the making of Original Gangster. It is one of those albums that feels as fresh today as it did when it was released, an album you can keep on constant rotation because it never gets old.
2. Snoop Doggy Dogg - Doggystyle (1993)
In the pre-internet and Social Media days, when music promotion was a whole different ballgame, there have been few albums that were as hyped and anticipated as Snoop Doggy Dogg's solo debut. Having made an incredible impression with his unique style on Dr. Dre's "Deep Cover" single and later as the top emcee on Dre's monumental The Chronic, Snoop was hailed as Hip Hop's next superstar.
With mentor Dr. Dre on the boards, Doggystyle managed to meet the crazy high expectations. An all-around Hip Hop classic, on the West Coast arguably only surpassed in 'classic-ness' by N.W.A.'s Straight Outta Compton and Dre's The Chronic, Doggystyle is and always will be Snoop Dogg's magnum opus.
1. Dr Dre - The Chronic (1992)
The Chronic is one of the most influential Hip Hop albums of all-time. A 1990's masterpiece that is about the production first and the lyrical content second. Dr. Dre's production on this album is just INCREDIBLE. Often imitated, never duplicated. It also showed us the full potential of Hip Hop's next superstar – a young Snoop Dogg. Along with lyrics from a host of other talented rappers and Dr. Dre himself, The Chronic is filled with the 'standard' gangsta themes (violence, sex, drugs, parties) – difference from most of the copy cat others is that on this album it sounds GOOD.
Honorable Mentions
King Tee – At Your Own Risk (1990)
CPO – To Hell And Black (1990)
Boo Yaa Tribe – New Funky Nation (1990)
MC Pooh – Life Of A Criminal (1990)
Kid Frost – Hispanic Causing Panic (1990)
2Pac – 2Pacalypse Now (1991)
Digital Underground – Sons Of The P (1991)
Freestyle Fellowship – To Whom It May Concern (1991)
Hi-C – Skanless (1991)
Yo Yo – Make Way For The Motherlode (1991)
Yomo & Maulkie – R U Experienced (1991)
Def Jef – Soul Food (1991)
Above The Law – Vocally Pimpin' (1991)
Too Short – Shorty The Pimp (1992)
Spice 1 – Spice 1 (1992)
Da Lench Mob – Guerillas In The Mist (1992)
DJ Quik – Way 2 Fonkay (1992)
Yo Yo – Black Pearl (1992)
Penthouse Players Clique – Paid The Cost (1992)
RBL Posse – A Lesson To Be Learned (1992)
Too Short – Get In Where You Fit In (1993)
Ice T – Home Invasion (1993)
The Coup – Kill My Landlord (1993)
Tha Alkoholiks – 21 & Over (1993)
King Tee- Tha Triflin Album (1993)
MC Ren – Shock Of The Hour (1993)
E-40 – Federal (1993)
2Pac – Strictly For My N.I.G.G.A.Z. (1993)
Above The Law – Black Mafia Life (1993)
Digital Underground – The Body Hat Syndrome (1993)
Kam – Neva Again (1993)
Spice 1 – 187 He Wrote (1993)
Capital Tax – The Swoll Package
Ant Banks – Sittin'On Somethin' Phat (1993)
Bloods & Crips – Bangin' On Wax (1993)
Mac Dre – Young Black Brother: The Album (1993)
Blood Of Abraham – Future Profits (1993)
The Conscious Daughters – Ear To The Street (1993)
Dre Dog (Andre Nickatina) – The New Jim Jones (1993)
Dred Scott – Breakin' Combs (1994)
The Coup – Genocide & Juice (1994)
Thug Life – Vol. 1 (1994)
Coolio – It Takes A Thief (1994)
Casual – Fear Itself (1994)
Above The Law – Uncle Sam's Curse (1994)
Paris – Guerrilla Funk (1994)
MC Eiht – We Come Strapped (1994)
Extra Prolific – Like It Should Be (1994)
Spice 1 – AmeriKKKa's Nightmare (1994)
Saafir – Boxcar Sessions (1994)
WC & The MAAD Circle – Curb Servin (1995)
Cypress Hill – III (1995)
King Tee – IV Life (1995)
Too short – Cocktails (1995)
Brotha Lynch Hung – Season Of Da Siccness (1995)
Spice 1 – 1990-Sick (1995)
Luniz – Operation Stackola (1995)
The Nonce – World Ultimate (1995)
The Grouch – Don't Talk To Me (1995)
Souls Of Mischief – No Man's Land (1995)
Chino XL – Here To Save You All (1996)
Xzibit – At The Speed Of Life (1996)
E-40 – Tha Hall Of Fame (1996)
Westside Connection – Bow Down (1996)
Delinquent Habits – Delinquent Habits (1996)
Too Short – Gettin' It (1996)
MC Eiht – Death Threatz (1996)
MC Ren – The Villain In Black (1996)
Snoop Doggy Dogg – Tha Doggfather (1996)
Suga Free – Street Gospel (1997)
Brotha Lynch Hung – Loaded (1997)
Del The Funky Homosapien – Future Development (1997)
Tha Alkaholiks – Likwidation (1997)
Spice 1 – The Black Bossalini (1997)
Murs – F'real (1997)
Rasco – Time Waits For No Man (1998)
DJ Quik – Rhythm-al-ism (1998)
Ice Cube – War & Peace, Vol 1 (The War Disc) (1998)
Kurupt – Kuruption! (1998)
Snoop Dogg – Da Game Is To Be Sold, Not To Be Told (1998)
E-40 – The Element Of Surprise (1998)
Cypress Hill – IV (1998)
The Colored Section — Bomb MC (1998)
Andre Nickatina – Raven in My Eyes (1998)
Delinquent Habits – Here Come The Horns (1998)
WC – The Shadiest One (1998)
Mac Dre – Stupid Doo Doo Dumb (1998)
Ice T – 7th Deadly Sin (1999)
Snoop Dogg – No Limit Top Dogg (1999)
Warren G – I Want It All (1999)
Souls of Mischief – Focus (1999)
Andre Nickatina – Tears Of A Clown (1999)
Mac Dre – Rapper Gone Bad (1999)
E-40 – Charlie Hustle: Blueprint Of A Self-Made Millionaire (1999)