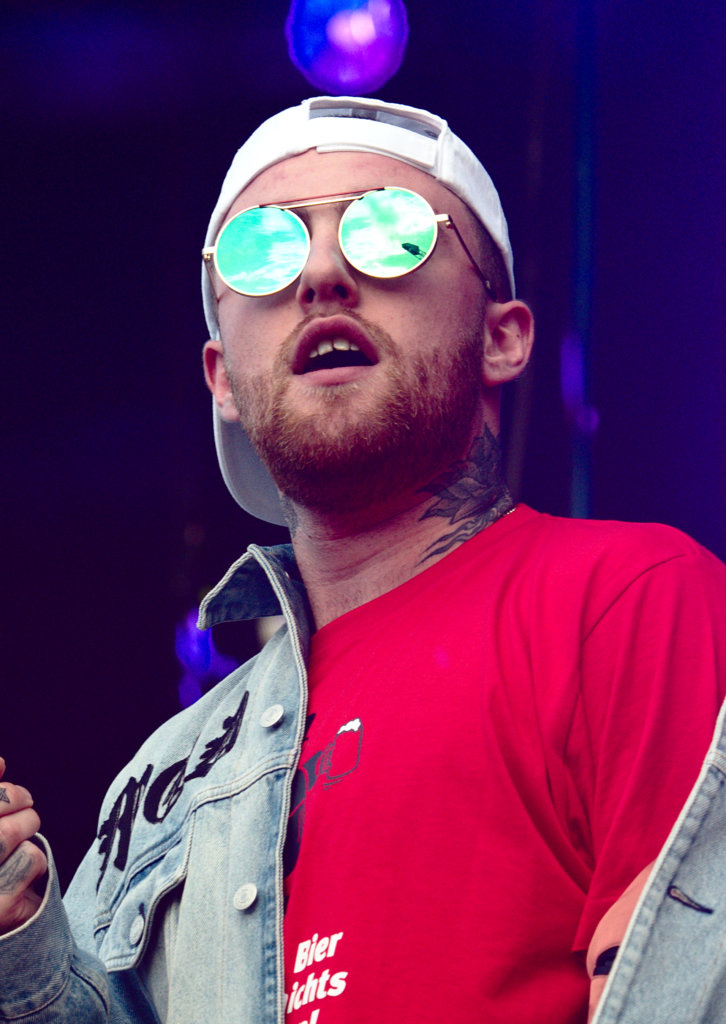 Ranking Mac Miller's Albums: Mac Miller's career arc was a genuine marvel. Bursting onto the scene in the late '00s, he made a name for himself as "Easy Mac with the cheesy raps!", signing a record deal with indie label Rostrum Records. His raps were upbeat and optimistic. He didn't take himself too seriously. He was a breath of fresh air in a crowded genre. As he grew from a skilled, party-loving rapper to a multi-faceted artist and producer, Mac created a path of introspection, and his legacy lives on.
A truly dynamic artist and he evolved with each release. Mac made much of his work under aliases, such as "Larry Fisherman" and "Delusional Thomas". If there's one commonality all his albums and mixtapes share, is that they each serve as an archive for his inner thoughts and state of mind. From his first mixtape to his final album, Mac took huge creative leaps and delighted his fans with soul-stirring music. With the release of the deluxe edition of Circles, here's a list of Mac Miller's studio albums, ranked.
6. Blue Slide Park (2011)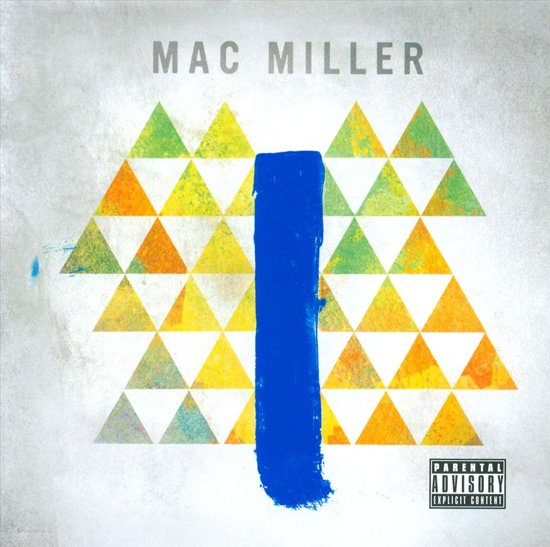 When Mac Miller dropped his debut album Blue Slide Park in 2011, nobody thought he'd spend the next eight years crafting a raw and diverse sound, punctuated with existential themes and struggles. On reflection, Mac's later work was probably the type of music he always wanted to make. It just took him a while to get there. Still, Blue Slide Park remains an infectious album, which sees Mac indulge in radio-bumping rhymes and wordplay.
With its charm and catchy beats, Blue Slide Park serves as a swansong to an era of Mac rapping about house parties and smoking weed. Mac rode the wave of "frat rap", before ascending to the higher plane of artistry that he's remembered for. While Blue Slide Park is his least impressive album, it'll always be the record that got his name into the mainstream.
5. The Divine Feminine (2016)
The Divine Feminine is a rarity in Hip-Hop. It's an album composed entirely of love songs. When Mac talked about The Divine Feminine, he spoke about space, intimacy and the universe itself. He was trying to create an experience on the album and take listeners on a journey. Boasting features from Kendrick Lamar, Ariana Grande, Anderson .Paak, and more, The Divine Feminine showcases a fresh, jazz-inspired sound, with Mac singing his heart out. Sure, Mac was always a better rapper than he was a singer, but that willingness to be vulnerable, and to focus on emotions and rhythmic patterns made his voice stand out. The Divine Feminine remains a 10-track album of concise, rap ballads.
4. GO:OD AM (2015)
Mac Miller's GO:OD AM plays out like a victory lap. Throughout, Mac paints an image of positivity, while ruminating on the by-products of fortune and fame. It's sobering to listen to GO:OD AM now, considering the album is about Mac coming out as an addict and re-emerging from a dark place. However, it's still a crucial entry in his discography. He showed courage and newfound enthusiasm, expanding his rap style with dynamic flows, and channeling youthful energy. Since the beginning, there was always a lot of honesty in Mac's music. GO:OD AM builds on that further in a mature way, with songs like "Brand Name" and "100 Grandkids". An excellent album with polished beats and meticulous rhymes.
3. Circles (2020)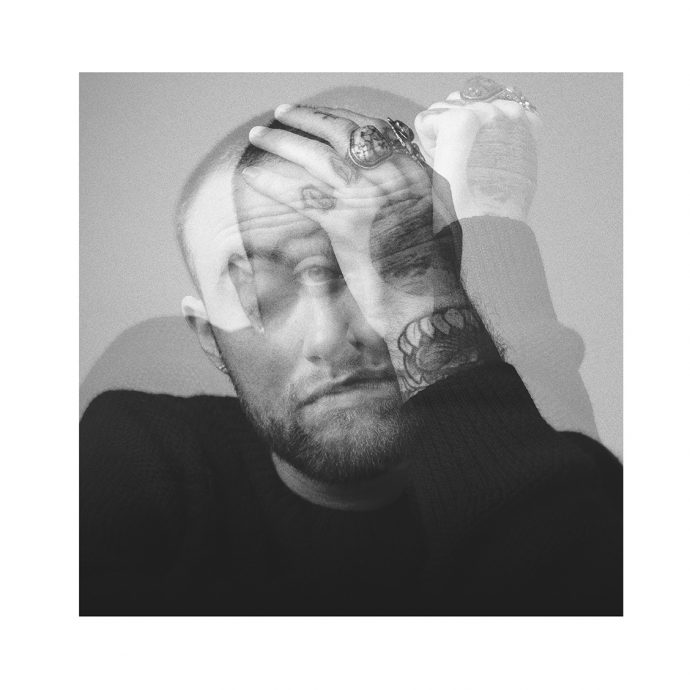 One of the greatest posthumous albums in recent memory, Circles is a poignant epilogue to the life of a complex artist. Mac Miller died before completing Circles, but he'd been deep into the recording process. His collaborator, composer-producer John Brion took on the momentous task of finishing the album – and what a brilliant piece of work it turned out to be.
Circles is a companion piece to Swimming, and both albums are about battling depression. Circles, though, never feels like a full-fledged rap album. It has more of a singer-songwriter vibe, with low-fi beats and soulful lyricism. On "Circles", the album's first track, Mac sings: "Well, this is what it look like right before you fall / Stumblin' around, you've been guessin' your direction / Next step, you can't see it all." There's a theme of feeling lost on this album and stumbling through the same patterns. It was new territory for Mac. He hadn't expressed these ideas as much on previous albums. Above all, Mac Miller's Circles is a bittersweet record, serving as a farewell and final accomplishment.
2. Swimming (2018)
There's something to be said for an artist that pulls back the curtain on their experiences and observations. Mac had never been more honest than on Swimming. The album shows how far Mac had come as an artist. It's relaxed, spacey and strong with an undercurrent of darkness, making for a powerful artistic statement. By the time Swimming dropped, it was clear Mac wanted to make real music. With rappers putting out club-bangers and spitting over trap beats, it's admirable that Mac went against the tide to produce an openhearted album. The penultimate track, "2009", best exemplifies his fluidity as an artist. It's one of his most heart-wrenching songs on what will likely remain his most talked-about album.
1. Watching Movies With The Sound Off (2013)
Watching Movies With The Sound Off, released in 2013, is Mac Miller's best. The successor to Blue Slide Park, it was the moment he stepped up his game lyrically and captured a brand-new aesthetic. From start to finish, it's an engaging look into the mind of Mac Miller. The album boasts a range of styles, from the arty production of "I'm Not Real" to the subdued, atmospheric "Objects in the Mirror".
Throughout, Watching Movies constantly evolves, diverting listeners in weird and wonderful directions. Although Mac's later albums were more popular and focused on a particular theme, Watching Movies was ahead of its time. It's creative and uncut with a core sound that was boldly experimental. The album isn't perfect, but that doesn't matter. Mac completely reinvents himself, projecting a voice he carried with him for the rest of his career. With its stellar production and quirky lyricism, Watching Movies stands as Mac's most enduring, eccentric and musically diverse album.