You've seen a listing of the best Wu-Tang albums within the original eight members. Well, Wu-Tang was obviously bigger than the great eight. In fact, many artists and groups like Holacaust, Black Knights, Royal Fam, Killarmy, and Sunz Of Man achieved some acclaim for just being associated with the Wu. Now before anyone is going to ask, no Gravediggaz doesn't count as part of the Wu family, as it was a project put together by Prince Paul, which happened to include Frukwan, Poetic, and RZA. While rappers like Killah Priest and Shabazz The Disciple were guests, there was no Wu representation for them. However, others like GP Wu, Shyheim, and 12 O' Clock were definite Wu-associates, mostly by blood or close friendships. With all this said, let's go into the best albums from the Wu-affiliates.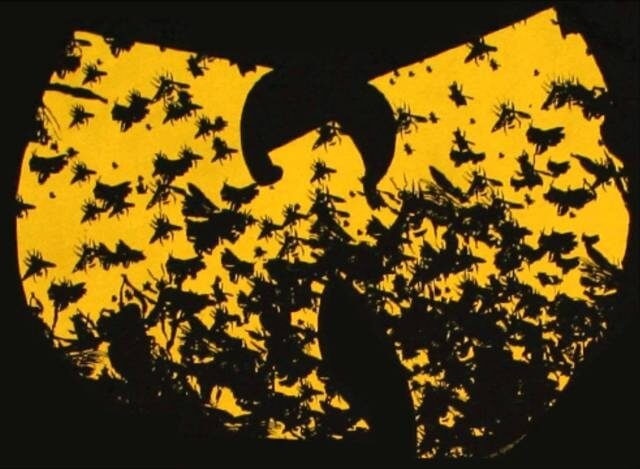 15. GP Wu - Don't Go Against The Grain (1997)
The crew of Rubbabandz, June Luva, Down Low Recka, and Pop Da Brown Hornet (Ghostface's cousin) were a crew known as GP (Gladiator Posse) Wu.  First heard on Shyheim's The Rugged Child album and again on his Lost Generation album, they decided to do their own thing with their debut, Don't Go Against The Grain.
Although no known close Wu producers such as 4th Disciple or True Master had any hand in production, another Wu affiliate (RNS) had and the album wasn't bad at all. Commercially not very successful, this album still had love from most within the underground.
14. Black Market Militia - Black Market Militia (2005)
In 2005, a supergroup consisting of Hell Razah, Timbo King, Killah Priest, QB vet Tragedy Khadafi, and highly slept-on emcee William Cooper came together to become the Black Market Militia. Although no Wu producers were associated with the album except one from Bronze Nazareth, the self-titled album was filled with social commentary, anti-establishment lyrics, and five percenter jewels. This album was explosive and full of enough angst to make you go straight firebomb the White House.
13. Shyheim - The Lost Generation (1996)
Once known as "The Rugged Child", Shyheim Franklin was as raw and in-your-face an emcee as could be, even as a kid in his early teens. Hoping to capitalize on the success of his debut AKA The Rugged Child, this other cousin of Ghostface delivered The Lost Generation.
Inconsistent at times, especially when aiming for radio airplay, he kept his hardcore edge for the most part, and presented his rough-around-the-edges ways on cuts like "Jiggy Comin'" and showed his reflective side on the album's standout "Dear God". Ultimately, his career basically died because he became his own worst enemy.
12. Bronze Nazareth - The Great Migration (2006)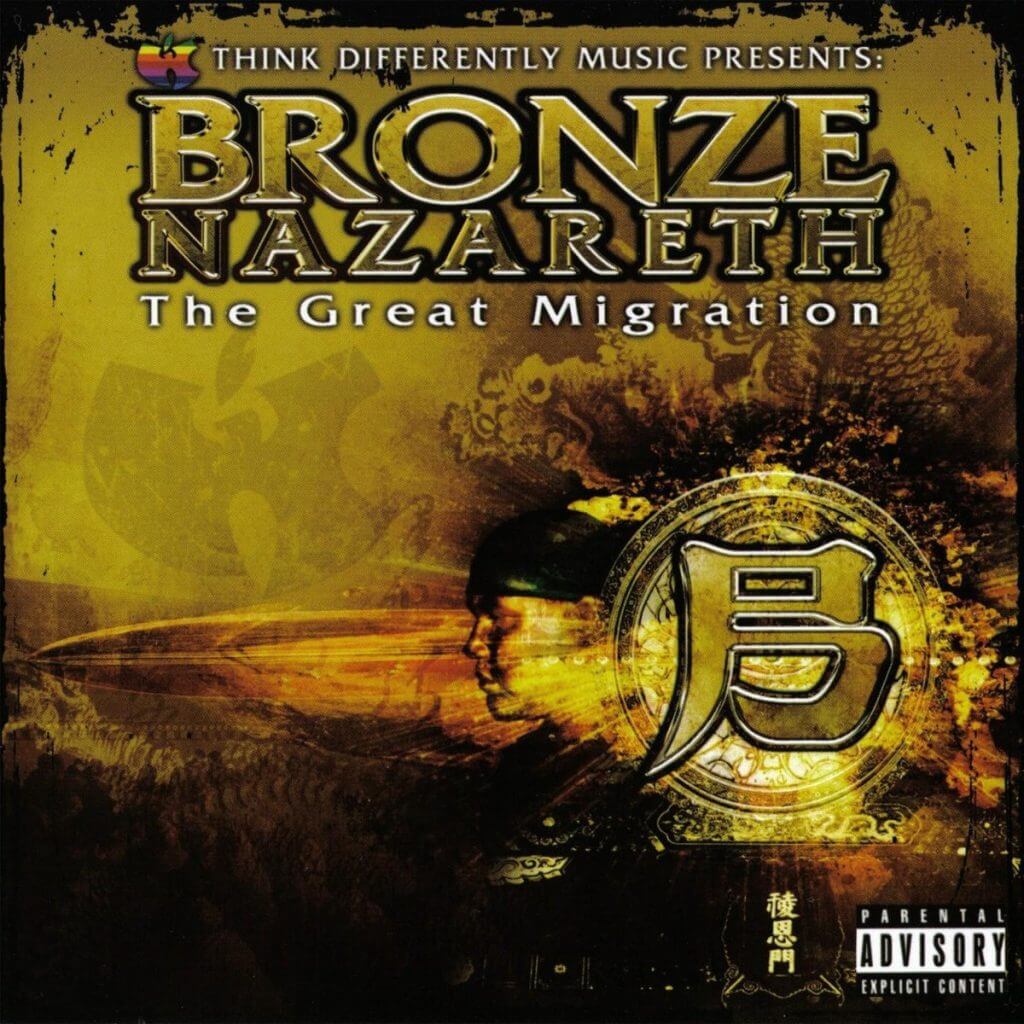 The next generation of Wu-family producers had come in the early millennium, and among those with the spotlight on them was Michigan native Bronze Nazareth. Also an emcee in his own right, Nazareth presented his debut album The Great Migration in 2005 to very decent acclaim. Filled with five-percenter themes and ideologies, Nazareth showed himself pretty well on the mic, but ultimately it was his standout production that won over those who happened to cop the album over. Definitely an album for the thinking thug.
11. Hell Razah - Heaven Razah (2010)
This, ladies and gentleman, is a dude that has really gone through some shit. He suffered a near-fatal brain aneurysm in 2010 but was able to recover and continue recording for his sixth solo album, Heaven Razah. It's no surprise that this is most personal and honest album to date. Gone are the tough guy talks and more embraced are his ideals of fully absorbing life and his need to tell his story and bring a strong sense of spirituality. This is a heavy album but it still manages to keep it street for those still just trying to find their way. All props to the cat now also known as Heaven Razah.
10. La The Darkman - Heist Of The Century (1998)
After his show-stealing performance on DJ Muggs' incredible debut compilation album, Muggs Presents Soul Assassins Chapter One with his cut "Devil In A Blue Dress", Grand Rapids native La The Darkman was set to deliver his debut, Heist Of The Century.
His knack for storytelling was on full display, cuts like "Polluted Wisdom" and the excellent title track prove this. He also shows his utmost appreciation to his woman on the intoxicating "Love". Darkman showed us his potential with this compelling debut.
9. Shyheim - AKA The Rugged Child (1994)
The youngest member of the Wu family was fourteen yea old Shyheim Franklin. With the full backing of his big cousin Ghostface Killah and the rest of the Wu behind him, he dropped his debut AKA The Rugged Child at a time where child emcees were handling their business. Artists such as Illegal, Kris Kross, ABC, Da Youngstas, and even Mobb Deep were showing themselves as young men in this game, and Shyheim was among the most gutter of them all. Led by the gritty cut "On & On", then with the standout "One For The Money", this album was on point and showed the world that the youngest, much like Special Ed used to say, was indeed in charge.
8. Wu-Syndicate - Wu-Syndicate (1999)
Straight from VA came Joe Mafia and Myalanski, and they were known as the Wu-Syndicate. First heard on the Wu-Tang Killa Bees compilation for their cut "Where Was Heaven", people weren't quite expecting the heat this album presented. Standouts were all over and showed the great talents of especially Myalanski. The only Wu in-house producer to contribute was Mathematics, but the album was still quite the sleeper with a great amount of excellent material.
7. Royal Fam - Black Castle (2006)
The enigmatic crew of Timbo King, Dreddy Kruger, and producer Y-Kim are fairly well known within the Wu family. The Royal Fam, as they are collectively known as, have had label woes and unauthorized leakings of their album Yesterday Today Iz Tomorrow subsequently stifled the crew. Some of their material from that album was released officially on the album, Black Castle.
Released through fairly hot underground label Nature Sounds this album was a definite Wu banger, with previously heard cuts like "Musical Chairs" and "I Declare War". New cuts like "Invitation Only" and the title track profoundly added to the fire this album presented. It's a shame nothing more flourished from them as a group, although Timbo King ended up releasing his own solo album, From Babylon To Timbuktu, to some acclaim.
6. Killarmy - Dirty Weaponry (1998)
Fresh off the momentum from their dynamite freshman effort, Silent Weapons For Quiet Wars, Killarmy regrouped for their second effort, Dirty Weaponry. Easily as excellent as their debut, the main point of this album is how each member stepped their lyrical game up. While the brooding, and occasionally paranoid, production from 4th Disciple remained, the group was more confident lyrically. Images of war, survival, and redemption surround the album, and the boys showed that they still knew how to hold the Wu flag up proudly.
5. Cilvaringz - I (2007)
Moroccan, by way of Holland, emcee/producer Cilvaringz is a secret weapon of the Wu. While most know him for his wizardry behind the boards, dude can spit too. Known for work on projects by Raekwon and Ghostface, it was time for his own shine and he delivered in spades with his album, I.
Reminiscent of vintage Wu-Tang, the album featured the likes of RZA, Raekwon, Masta Killa, and Method Man, with impeccable production by RZA, Mathematics, True Master, and himself. If there was an album that deserved more shine than it got, and had a classic Wu family feel that wasn't forced, it was this one.
4. Killah Priest - Heavy Mental (1998)
If there was a breakout star, besides Cappadonna, to emerge from the extended Wu family, it has to be Killah Priest. After shining on albums from Gravediggaz, Ol' Dirty Bastard, and especially his blistering verse on GZA's "4th Chamber", the Sunz Of Man member delivered his anticipated solo debut, Heavy Mental.
Leading the bananas "Cross My Heart" and the simply amazing "One Step", the album was filled with spiritual ideas and Judeo/Hebrew Israelite images that in some cases are just what the album title indicates: heavy. This album could very well fly over the heads of those just looking for traditional Wu imagery, but will definitely cause other heads to go back and do some reading, as Heavy Mental will take you straight to school.
3. Killarmy - Silent Weapons For Quiet Wars (1997)
Six young, hungry emcees under the Wu umbrella were waiting to show the world their talents and show the expansion of the Wu. This crew was known as Killarmy, consisting of Killa Sin, Islord, Shogun Assassin, Dom Pachino, Baretta 9, and 9th Prince. They demonstrated their own brand warfare on the cautionary and paranoid Silent Weapons For Quiet Wars.
Filled with images and lyrics consisting of war and survival, this was one of the first acclaimed acts to emerge from the Wu family. The album grew to become a cult classic, and all Wu lovers eventually stopped trying to shade them for being Wu knock-offs and embraced them as a group the Wu could be proud of.
2. Cappadonna - The Pillage (1998)
When we first heard Raekwon's breakout hit "Ice Cream" from the classic Only Built 4 Cuban Linx album, we wondered who was this dude who single-handedly took the song from Rae and Ghost. The same guy popped up a year later on the cut "Winter Warz" from Ghostface Killah's Ironman album – completely OBLITERATING the track, laying down one of the most savage verses to ever come out of the Wu camp.
After being featured on Wu-Tang Forever, and the Wu's third album, The W, it was finally time for the artist formerly known as Cappuccino The Great to drop his solo debut album, The Pillage. Led by the ill first single "Slang Editorial", the album was what we expected from Cappadonna: crazy lyricism over vintage Wu production.
The album eventually went gold, which solidified his position within the camp, and was enough for him to be more or less initiated as the tenth member of the Wu, although that has never really been confirmed. Regardless, The Pillage was one of the more significant albums of '98, and a new Wu star had emerged.
1. Sunz Of Man - Sunz Of Man: The Last Shall Be First (1998)
Noted as the first group to get signed to Wu-Tang Records (besides Killarmy), Sunz Of Man had been an anticipated crew since their supposed-to-be debut, Nothing New Under The Sun was shelved. Two years later, Killah Priest, Hell Razah, Prodigal Sonn, and 60 Sec Assassin finally dropped the long-awaited The Last Shall Be First – to very high acclaim.
The album, filled with five-percenter principles and ideologies, was dear to all Wu heads and contained jewels on top of jewels. While Priest was the best-known emcee of the group, it was Hell Razah who shined and stepped up to the proverbial plate on this release. The album had occasional dark cuts like the chilling "Flaming Swords" and "5 Arch Angels", but this album was a wall to wall playthrough and it nearly went gold. While some were thrown off by the lead single, the Wyclef Jean-produced Earth, Wind, and Fire assisted "Shining Star", the rest of the album was quintessential Wu.
Honorable Mentions
Wu-Tang Killa Bees – The Swarm
Wu-Tang Killa Bees – The Sting
North Star – Bobby Digital Presents North Star
Shyheim – Manchild
Theodore Unit – 718
Ghostface Killah & Trife Da God – 718: Put It On The Line
Various Artists – Dreddy Kruger & Think Differently Music Presents…Wu-Tang Meets Indie Culture
Blue Sky Black Death – Blue Sky Black Death Presents The Holocaust
Timbo King – From Babylon To Timbuktu
Shabazz The Disciple – Book Of Shabazz: Hidden Scrolls
Hell Razah – Renaissance Child
Blue Sky Black Death & Hell Razah – Razah's Ladder