What's happening folks! We are seven months into 2018, and BOY what a year it's been thus far. It can be argued that this has been one of the strongest first-half years in… well… years. There have been very few missteps so far, and artists like Evidence, Skyzoo, Pusha T, and Westside Gunn have all dropped albums that could be labeled as 'career definers'. This has been a fun year, and we're only halfway done. With that being said, let's get into the top twenty best Hip Hop albums of 2018 up till right now.
20. Apathy - The Widow's Son
Production: artist, DJ Premier, Pete Rock, Nottz, Buckwild, Stu bangas, others – Connecticut emcee Apathy is consistently known for his hard-hitting rhymes over no-fucks-given type production. Since his simply excellent debut, Eastern Philosophy, we've heard him not afraid to be personal, while still giving us vicious rhymes. His latest offering, The Widow's Son, continues that roll that he's on with slicing production provided by heavyweights such as Premo and Pete Rock and reminding people why he's been one of the champions of the underground for years now. If no frills, boom bap Hip Hop is your cup of tea, accept no substitutes.
19. Chuck Strangers - Consumers Park
Production: artist, Kirk Knight, The Alchemist, Statik Selektah, others – What would a year be without Pro Era? The highly talented NYC collective headed by fiery mic spitter Joey Bada$$ is among the most respected crews in the game right now, and while we've had releases from Bada$$, along with the likes of emcee/producer Kirk Knight (Late Knight Special), Nyck Caution (Disguise The Limit), and CJ Fly (Thee Way Eye See It and Flytrap), we hadn't heard anything from fellow emcee/producer Chuck Strangers.
That changed in 2018 as he dropped his long-awaited debut, Consumers Park, and it could truthfully be considered among the strongest releases out the camp. Chuck shows his old soul knack for keeping mid-nineties NYC Hip Hop alive, showing he clearly doesn't give a damn about today's trends. In fact he shits on them. With efforts like this, Pro Era's notoriety will continue to grow and grow and grow.
18. Saba - Care For Me
Production: artist, DaedaePivot – Often times we see artists construct some of their greatest material through sadness, tragedy, or anger. Examples like 2Pac's classic Me Against The World, or Royce 5'9"s Death Is Certain are drenched in reflection, anger, and introspection, if not flat out depression.
For Chi-town emcee Saba, it was his cousin who got stabbed for a coat. All the emotions that he had been trying to examine since his last very decent Bucket List Project all come to play on his latest effort CARE FOR ME. Tracks like the powerful "Prom/King", "Heaven All Around Me", and "Fighter" are all cuts that exemplify a young man trying to find peace among the chaos, even if the odds are seemingly greatly against him doing so. It's hard not to root for this young man with such a melancholy sounding, yet highly enjoyable, release for one of the Chi's next up.
17. PRhyme - PRhyme 2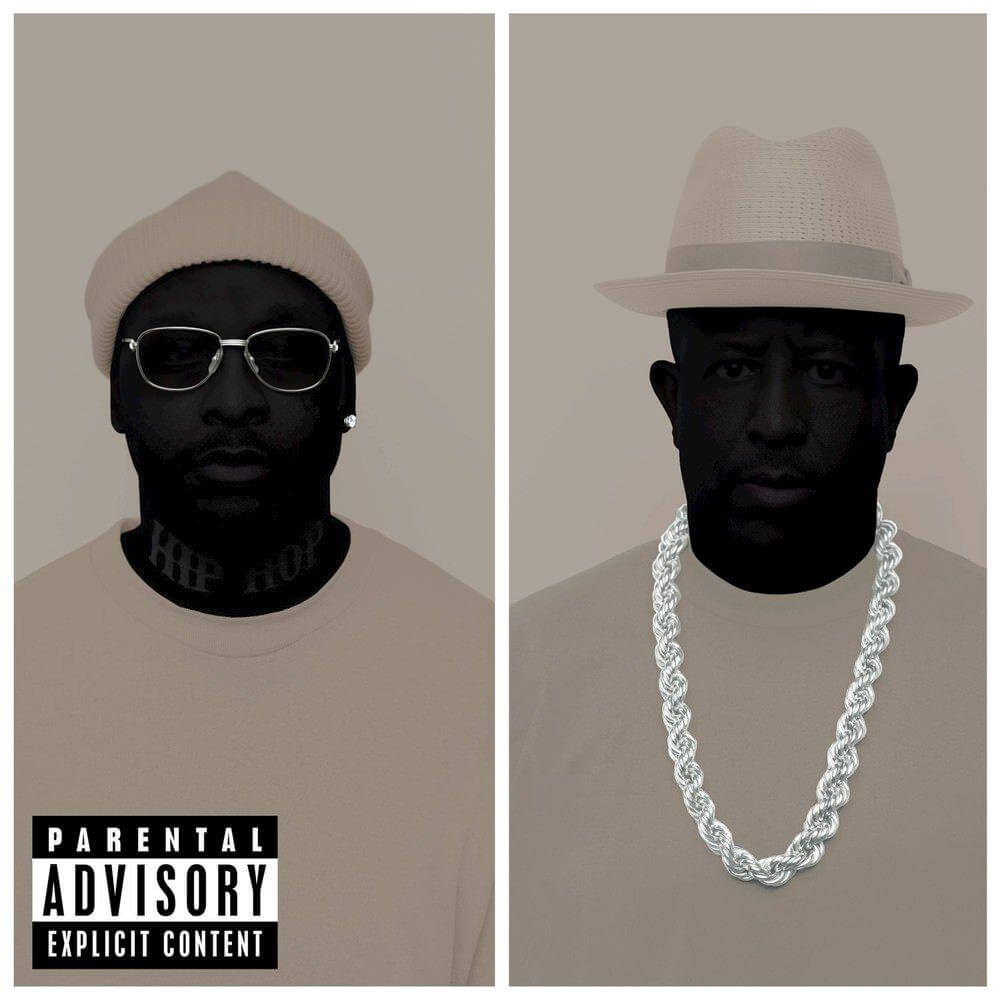 Production: DJ Premier, Antman Wonder – Royce 5'9″ and DJ premier are a tag team made for the Hip Hop squared circle. Their debut self-titled EP was simply the fire we knew it would be. An overall flawless effort, the only complaint was that it was too short. They made up for that with PRhyme 2, their follow-up album – this time it contains seventeen tracks of flavor. The sound is a bit different due to them using Antman Wonder for the samples instead of the previously used Adrien Younge. Nonetheless, this album contains sincere bangers like "Do Your Thang", "My Calling", and "Rock it".  With sizzling guest appearances from the likes of Dave East, Rapsody, Cee-Lo, and Roc Marciano, PRhyme struck again with a sick album that screams of a three-for-three trilogy.
16. Black Milk - Fever
Production: artist – Detroit's Black Milk has been out of the booth for about four years, which is how long it has been since he delivered his incredible sixth album, If There's A Hell Below. Save for his joint albums with his band Nat Turner in 2016, he's been relatively on the low in terms of recording.
That changed with the release of his seventh album Fever – an overall upbeat, funky, BM-esque return to form that's very reminiscent of his albums Tronic and Album Of The Year. Mixing social commentary with political dabblings over fresh live instrumentation, Milk holds the intrigue factor quite substantially.  With Fever, Curtis Cross is back!
15. Roc Marciano - RR2: The Bitter Dose
Production: artist, others – Strong Island's Roc Marciano is slowly becoming one of the game's more in-demand emcees. Basically delivering at least an effort a year, he's been wearing out mics on his own since his thunderous debut, Marcberg, in 2010. Clearly aiming to bring NY back to its raw essence, Marciano has delivered some of the decade's most slick and soulful projects, mixed with brooding, vivid imagery.
He continues his run with the sequel to 2017's Rosebudd's Revenge, RR2: The Bitter Dose. Picking up exactly where Rosebudd's Revenge left off, both thematically and musically, Marciano crafted an album that exudes respect and the art of the hustle. Always keeping it gully, RR2 shows that there's a method behind his hustle, and once you get it, you'll see why Marci is running laps around a lot of your favorite emcees.
14. Jay Rock - Redemption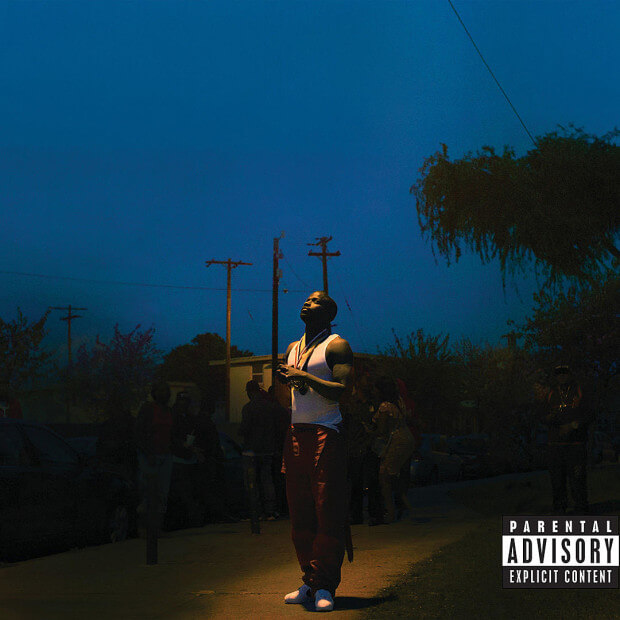 Production: Sounwave, Boi-1nda, Mike WILL Made It, Jake One, Terrace Martin, others  – The "shooter" of the TDE camp, Jay Rock, is back with this exciting follow-up to his simply fantastic 2015 effort 90059 with the appropriately entitled Redemption. After surviving a nearly fatal accident in 2017, this album serves as a testament to his survival in more ways than one. Arguably his most complete album to date, Rock lets us in through each type of emotion there is, while boldly standing firm on his ability to be fearless, even in the face of death. From instant club smashers like "Win" to super deep cuts like "Broke +", Jay Rock starts off the album vengeful, but ends the album on top, which puts more emphasis into the saying, "It ain't how you start, it's how you finish". Redemption, indeed.
13. Pusha T - DAYTONA
Production: Kanye West – It's been about three years since we last heard from the now president of G.O.O.D. Music, Terrance "Pusha T" Thornton. His efforts post-Clipse have been very dope overall, from his hot debut, My Name Is My Name to the even hotter Darkest Before Dawn.
Now in 2018 his boss, Kanye West, decided to scrap the efforts made on King Push to focus on the seven-track effort DAYTONA – and truthfully, this serves as Pusha's best project yet. Focused on coke and revenge more than any other effort he's done since and his brother No Malice dissolved Clipse, Pusha is in complete, full demand on this album. Kanye's production brought out an animal in Pusha, resulting in his official magnum opus.
12. Elzhi & Khrysis - Jericho Jackson
Production: Khrysis – Detroit's rhyme pugilist Elzhi is very well known for his time with Slum Village, but he gained a bigger audience once he stepped out and delivered his phenomenal album The Preface. Returning after a five year absence with the melancholy Lead Poison, the question was asked, "where was his fire at?" We get our answer with Jericho Jackson, a collaborative effort between him NC beatkicker Khrysis. Khrysis, known for his work with The Soul Council, is among the most hard-working producers around, and he gave Elzhi some of his best beats since The Preface. Elzhi shows his pen still got it with cuts like "Self Made" and "Listen".  This album is a Hip Hopper's delight with two talented architects of their craft delivering a truly solid effort.
11. J. Cole - K.O.D.
Production: artist, T-Minus, others – After knocking two straight unbelievable efforts out the park with 2014 Forest Hills Dr. and 4 Your Eyez Only, Jermaine Cole decided to go a little left with his 2018 effort, K.O.D.  The concept deals with choices and making wise decisions, whether it be with health, money, love, or the like, Cole went off kilter in style and themes in order to make you feel his perspective, and it worked. While initially everyone didn't get this change in style, the more one listened, the more it became apparent with cuts like the title track, "Meditate", "ATM", and especially "1985" that J. Cole is a clever genius who dropped a heavy one on us that we didn't even know was that heavy until we reflected on it. Cole is something special folks.
10 Black Thought & 9th Wonder - Streams Of Thought Vol. 1
Production: 9th Wonder & The Soul Council – It was obvious when Black Thought DESTROYED Funk Flex's booth during a freestyle session that Thought is on a whole other level from your average emcee. Capitalizing off this god-like spitting, famed Grammy Award-winning producer 9th Wonder teamed up with the Roots frontman to drop Streams Of Thought Vol. 1, an EP filled with Thought wrecking the mic with a ferocity we haven't heard in years over some of 9th's coldest board work. What was essentially a Hip Hop fan's wet dream came true with these two masters of their craft coming together – no frills, just the realness, and if Thought wasn't, or isn't, on your GOAT list, what the fuck is wrong with you???
9. Phonte - No News Is Good News
Production: Marco Polo, Nottz, others – Durham, NC's lyrical journeyman, Phonte Coleman, is truly a gifted talent. Utilizing his R&B/Soul gifts for his group with producer Nicolay as The Foreign Exchange, people tend to forget he can get it in on the mic too and he shows and proves it on his second solo album, No News Is Good News.
Phonte is known for generally making music for the everyman. The average blue-collar emcee is Phonte, and his music reflects this, as he touches on subjects that range from the loss of his father ("Expensive Genes") to being a second time husband (my personal Hip Hop cut of the year "Sweet You"). Much like his previous effort, Charity Starts At Home, this new effort shows Phonte being vulnerable, humorous, and battle-hungry all in one album. With No News…, Phonte is at his witty, transparent best.
8. Evidence - Weather Or Not
Production: artist, The Alchemist, Nottz, DJ Premier, Twiz, Babu, Budgie – Cali's residential "weatherman", Evidence, has gone through a lot over the last few years. From the loss of his mother to changing labels to his wife battling cancer and he himself struggling with depression and anxiety, Evidence knows what it's like to go through his own storm. He touches on all of these subjects and more on his third solo full-length effort, Weather Or Not.
Following up on his excellent sophomore album, Cats & Dogs, Ev glides through his world of unfortunate distractions from his ultimate destination of peace. This project is gripping yet shows Ev is as blue collar as anyone trying to dream big. It could be argued that with cuts like "To Make A Long Story Longer", "Love Is A Funny Thing", "Rain Drops", and "Jim Dean" this is his most cohesive piece of work to date.
7. Conway The Machine - The Blakk Tape EP
Production: Daringer – Is there a more grimy emcee out spitting right now than Buffalo's Conway? In one word: no. In two words: hell no. Griselda's Machine has collected body after body after body with each release he drops, whether they're mixtapes or full-length albums. His 2017 full-length, G.O.A.T., showed even more why Conway should be considered among the meanest emcees out spitting. In preparation for his Griselda/Shady Records debut, he delivers The Blakk Tape, possibly an even more gutter project than G.O.A.T.  was.
Nihilistic and full of rage, Conway shows no mercy to those who cross him and gives warning shots throughout the effort. His lone moment of introspection lies with "Pavement", an ode to deceased homies including the late Prodigy. Otherwise, this effort is not for the weak of heart.
6. Royce 5'9" - The Book Of Ryan
Production: DeNaun Porter, S-1, !llmind, Frank Dukes, DJ Khalyl, Boi-1nda, StreetRunner, others – For nearly two decades, Ryan Montgomery has been obliterating mics and earning the status of being called "the most complete emcee in the business". Repping the Motor City with high levels of distinction, Royce 5'9″ drops his undoubted most personal effort ever, The Book Of Ryan.
Not since his sophomore gem of an album, Death Is Certain, have we heard him so transparent. While his 2017 effort Layers was a great introduction to peeling back different levels of him, we now get the whole back story of Royce in painful and at times courageous transparency. We already know he can rhyme a hole in through a brick wall, but on this album he is more in tune with his story than his lyrical wizardry. The Book Of Ryan was the project we had been waiting on from him – with this one he delivered the album of his career.
5. Skyzoo - In Celebration Of Us
Production: !llmind, Apollo Brown, Daringer, others – Brooklyn's Skyzoo is an emcee's emcee. He can outrap most of your favorite emcees plus has a discography that is among the most impressive currently out. While full-length albums like The Salvation, Music For My Friends, and his collab album with producer !llmind Live From The Tape Deck are without question some of his most prized efforts, he reaches a new level with In Celebration Of Us.
Sky touches upon social issues and touches political themes as well occasionally. This is a project meant to examine our communities, our struggles and our highs and lows – Sky handles himself brilliantly throughout. In the age of forty-five and #BlackLivesMatter, it's great to see an emcee of this much talent put these things to the forefront in perhaps the most important effort of his career.
4. Nas - NASIR
Production: Kanye West – What can be said about Nasir Jones that hasn't been said before? Yes, he's a legend. Yes, he completely put lyricism on an entire new level. Yes, he's the creator of arguably the greatest Hip-Hop album to ever exist. With over two decades in the game and still no signs of stopping, it's only right that he comes into 2018 finally dropping his much-anticipated album, NASIR.
Completely handled by Kanye, with only seven tracks Nas reminds us of his greatness in various ways. Whether he's reminding us of what real news versus fake news really is on "Not For Radio" or relaying the police brutality/murders crisis on the Slick Rick-flipped "Cops Shot The Kid", Nas is aware he's an elder statesman, which means his message has to remain relevant. With NASIR, not only does he do that effectively, he spits over some of the most meaningful production of his career.
3. Kanye West & Kid Cudi - Kids See Ghosts
Production: Kanye West – Back in 2009, Kid Cudi gave us a taste of how magical the chemistry he and Kanye could have together could be with his stellar debut Man On The Moon. We hadn't heard anything else from the two of them together since. There was even a brief beef between them. Ironing out their differences, they return together for a whole project called Kids See Ghosts, and without question, this is the best project Cudi has done in years.
Many feel this is the album Kanye should've made for his album 'Ye, but be that as it may, these two make discussing their internal and mental issues sound not only relatable, but empowering. One can only imagine just how much more solid this album would have been if only there had been a few more tracks. Hopefully a longer collabo album will happen sooner rather than later.
2. Westside Gunn - Supreme Blientele
Production: Daringer, The Alchemist, 9th Wonder, Pete Rock, Harry Fraud, Statik Selektah, Sahdu Gold, others – The head honcho of the red-hot Griselda Records outta Buffalo is Westside Gunn. The crew consisting of himself, Conway, B.E.N.N.Y. and El Camino have been catching bodies for about a decade but is now gaining so much shine, he and Conway got signed to Shady.
In 2016, Griselda hit a pivotal point with Gunna's thug classic, FLYGOD. Among the grittiest releases in years, he drops perhaps his final indie album before his Shady debut in Supreme Blientele (aka Chris Benoit aka God Is The Greatest). Whenever you name your album loosely after one of the craziest albums of the 00's, you're expected to deliver pretty highly, and that WSG does well. His grimy-esque flow is put to the forefront alongside heavyweights like Jadakiss, Busta Rhymes, Roc Marciano, and his labelmates of B.E.N.N.Y. and Conway.
This album has such a feel of the mid to late nineties in all its visceral, gutter aura that it's almost teary-eyed beautiful in its own nihilistic way. Stating that he's always for the culture, Gunna has presented one of the year's most insane releases, and quite honestly it's albums like this why we see why Griselda caught they eye of Em.
1. August Greene - August Greene
Production: artist – There's no disputing Common is a legend in the game. In 2016, he dropped one of his best and most important releases with Black America Again. The production was handled primarily by Detroit producer/drummer Kareem Riggins and Grammy Award-winning pianist extraordinaire Robert Glaspar, constructing some of the most delightful sounds of Common's two-decade-long career.
These three men decided to come together to become the group August Greene, and this year they released their self-titled debut album. This is just a musical experience, folks. We all knew Common was gonna bring it lyrically, and he did, but the musicianship of Glaspar and Riggins, combined with vocal guests like Simora Penderhughes, Brandy, and Bilal, made this album as much a Divine listen as BAA, if not more.
Clearly going for the grown folk or the ones grown in spirit, this album is truly music for the mind and soul. Breathtaking selections like the INCREDIBLE remake of Sounds Of Blackness' famed "Optimistic", "Meditation", and "Black Kennedy" all represent what August Greene is about: soul food. This album sets another benchmark in the outstanding career of Lonnie Rashid Lynn.
Honorable Mentions
Dr Octagon – Moosebumps: An Exploration Into Modern Day Horripilation
Showbiz – A-Room Theraphy
O.C. – A New Dawn
Murs – A Strange Journey Into The Unimaginable
Blueprint – Two-Headed Monster
A.G. – The Taste Of AMBrosia
Planet Asia – Mansa Musa
Busdriver – Electricity Is On Our Side
Blu & Nottz – Gods in the Spirit, Titans in the Flesh
Shahmen – California Is Cold
Flatbush Zombies – Vacation In Hell
The Alchemist – Lunch Meat EP
PAC Div – First Baptist
Jean Grae & Quelle Chris – Everything's Fine
Jedi Mind Tricks – The Bridge & The Abyss
Sean Price & Illa Ghee – Metal Detectors EP
Earthgang – Royalty EP
Czarface & MF DOOM – Czarface Meets Metal Face
Freddie Gibbs – Freddie
Tierra Whack – Whack World
Cardi B – Invasion of Privacy
The Carters – Everything Is Love
Nippsy Hussle – Victory Lap
Logic – Bobby Tarentino II
Styles P – G-Host
Camp Lo – Candy Land Xpress (mixtape)
Bishop Nehru – Elevators: Scene I & II
Kooley High – Never Come Down
Various Artists – Black Panther OST
Apollo Brown & Locksmith – No Question
Kanye West – 'Ye
With 2018 already this searing, it may only get better, and that's the scary part. There are projects still to come from Chance The Rapper & Kanye, Redman, Conway's Griselda Shady debut, B.E.N.N.Y., Bun B, DJ Muggs, Dave East, ScHoolboy Q, and Earthgang's full-length Dreamville debut among many others. Stay strapped in folks, this ride is only half over!