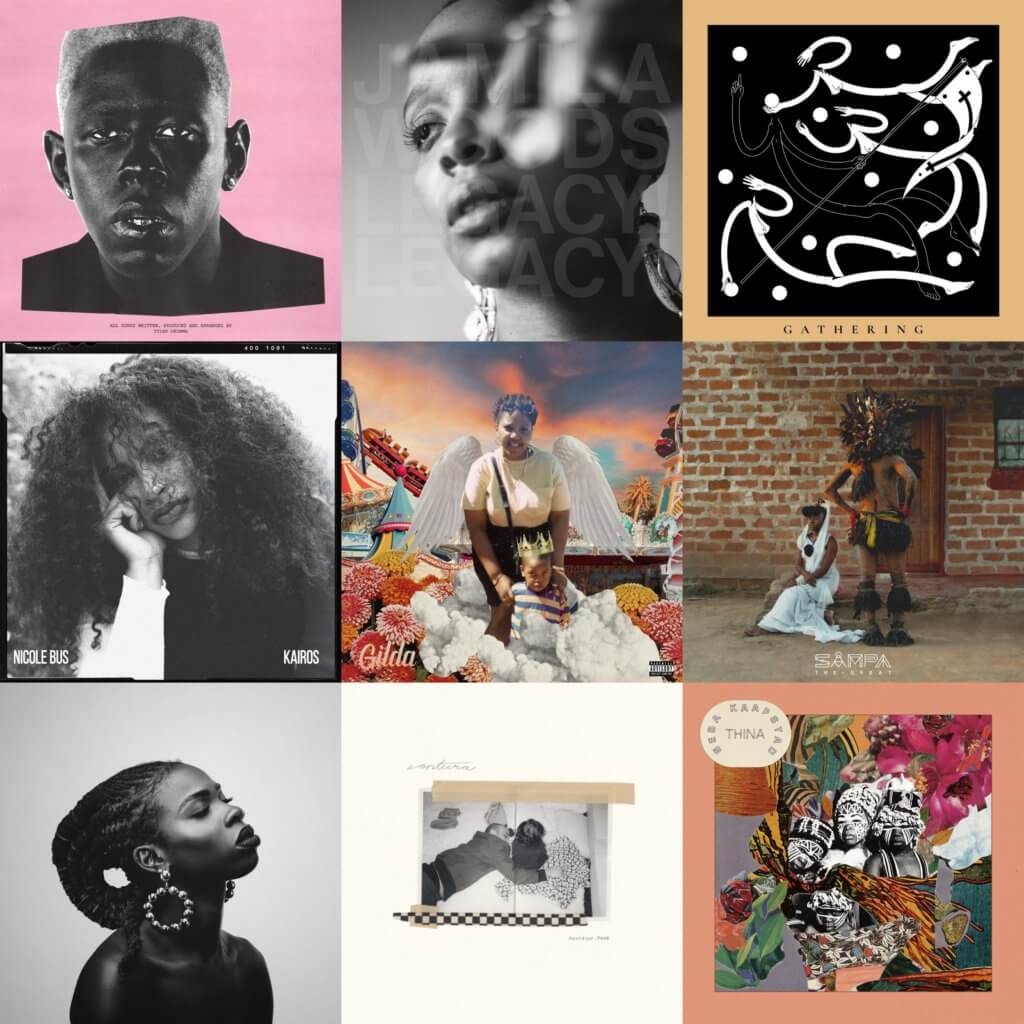 Pretty much ever since Hip Hop originated, there have been projects that couldn't be stickered with one specific genre-label. At first, there were artists who used Hip Hop influences but who were more at home in the disco-camp, later Hip Hop saw all kinds of crossovers with rock music, with R&B of course, and with other genres as well.
Now, what makes a record 'Hip Hop' and when does it belong to another genre? It can be argued that putting genre-labels on musical projects is nonsense anyway, but everyone will agree artists like Taylor Swift, Justin Bieber, and Ed Sheeran do not make Hip Hop music, even if they occasionally rap on their records. The albums on this list are all close to Hip Hop – some more than others – and all the projects listed here have definite Hip Hop sensibilities. But all of them could be labeled neo-soul, or R&B, or something else just as well. Because of their genre-boundary-crossing character, I think none of these projects belong on HHGA's list with 2019's best Hip Hop albums, but these nine ARE interesting albums – that I would like to call Hip Hop adjacent, reminiscent that way of other genre-bending gems like Lauryn Hill's classic The Miseducation Of Lauryn Hill or more recently Anderson .Paak's Malibu.
Anyway, here we go –  just a list with 9 interesting albums some of which you may not know yet. If you don't: check those albums out and share your opinion in the comments!
Tyler, The Creator - IGOR
Maybe you noticed it says 'interesting' in the title of this piece, instead of 'excellent' or 'great' – that's because personally I don't really care for this Tyler, The Creator album. A lot of hype surrounded this release but for me it's overrated: this album is underwhelming and messy if you ask me.
Tyler is not a very good rapper and even a worse singer. Tyler likes to sing it seems, but the thing is Tyler can't sing. For the majority of people that is no problem evidently, for me, it is – I like to listen to singing by people who can actually sing. It seems that Tyler is being applauded for being innovative and edgy, but being innovative and edgy does not automatically mean that an album is any good. Another often heard plaudit is that Tyler wrote, produced, and arranged this album all by himself – which is a great feat of course but which doesn't necessarily mean the album is better for it. Also, the story Tyler is telling apparently is one of the album's strong suits, but I can't get into the concept if the listening experience is unpleasing.
Now don't get me wrong, I don't think IGOR is bad either, production of the album is excellent in places – especially the opening track "Igor's Theme" is dope as hell (no coincidence this is an instrumental track), and there are more fine moments besides. So I don't think IGOR is trash, but for me, it certainly isn't one of the years best – an honorable mention at best.
All that said: this is just my personal opinion about an album that obviously does not resonate with me – I can't get into it, however much I tried. But most professional critics and a million fans see IGOR as an AOTY-contender and they can not all be crazy, can they? Whatever you feel about this album, there's no denying it is one of the most talked-about releases of the year, an album that defies genre-conventions and that sees an artist creatively do exactly what he wants to do in pursuit of mastery of his craft. AOTY? A future classic? I don't see it, but maybe you do.
Jamila Woods - Legacy! Legacy!
Jamilla Woods' Legacy! Legacy! is one of our favorite non-Hip Hop projects of 2019. Jamila Woods' debut album Heavn (2016) was more than fine, and Legacy! Legacy! is an amazing sophomore album. Comparable to Rapsody's Eve – another AOTY-contender – Legacy! Legacy! is wrapped in a concept inspired by names of celebrated feminists, artists, and activists of the modern black culture. Legacy! Legacy! is a completely consistent album and shows Jamila Woods' versatility with meaningful lyrics and outstanding hooks from start to finish. Production is top-notch too, and a few well-placed guest verses (from Saba, Nitty Scott, and others) add extra flavor.
Legacy! Legacy! is a seamless fusion of styles like neo-soul and R&B, with some jazz and Hip Hop sensibilities mixed in. It isn't a lightweight bubblegum album, it is a project that will grow on you. More than just another music album, this a gorgeous celebration of what defines Jamila Woods as a person and a career-defining work without a doubt.
K.A.A.N. - Gathering
Gathering is just one of the projects Maryland's K.A.A.N. (an acronym for Knowledge Above All Nonsense) dropped this year. On Gathering, K.A.A.N. utilizes his unique rapping voice alongside his singing voice to create an album full of engaging and interesting tracks. Smooth, elegant production, versatile flows, and lyrics worth listening to. Gathering is an album well worth checking out, from an artist who deserves much more recognition. Check out this album if you're unfamiliar with K.A.A.N., and if you like what you hear go and check out his back catalog too – you will discover plenty to enjoy.
Nicole Bus - KAIROS
Breakout Dutch R&B/Soul artist Nicole Bus released her major-label debut album, KAIROS, via Jay-Z's Roc Nation in October. Nicole Bus is am awesome singer, with a singing voice reminiscent of Lauryn Hill in her hay-day. She doesn't rap, but she doesn't have to – this album has a Hip Hop feel any way because of the soundscapes, produced by Bus herself together with multi-platinum producer Needlz. A lot of the instrumentals are straight-up Hip Hop beats – you may already have heard the single "You", for which she flipped Wu-Tang Clan's classic "C.R.E.A.M." to suit her vocals. You can also listen to "S.O.S." for the scratched-in "I Ain't Hard To Tell" Nas sample, or recognize the Eric B. & Rakim "Paid In Full" bassline on "With You". But Hip Hop sensibilities aside – KAIROS is an all-around excellent album and my personal favorite non-Hip Hop album of the year.
Kemba - Gilda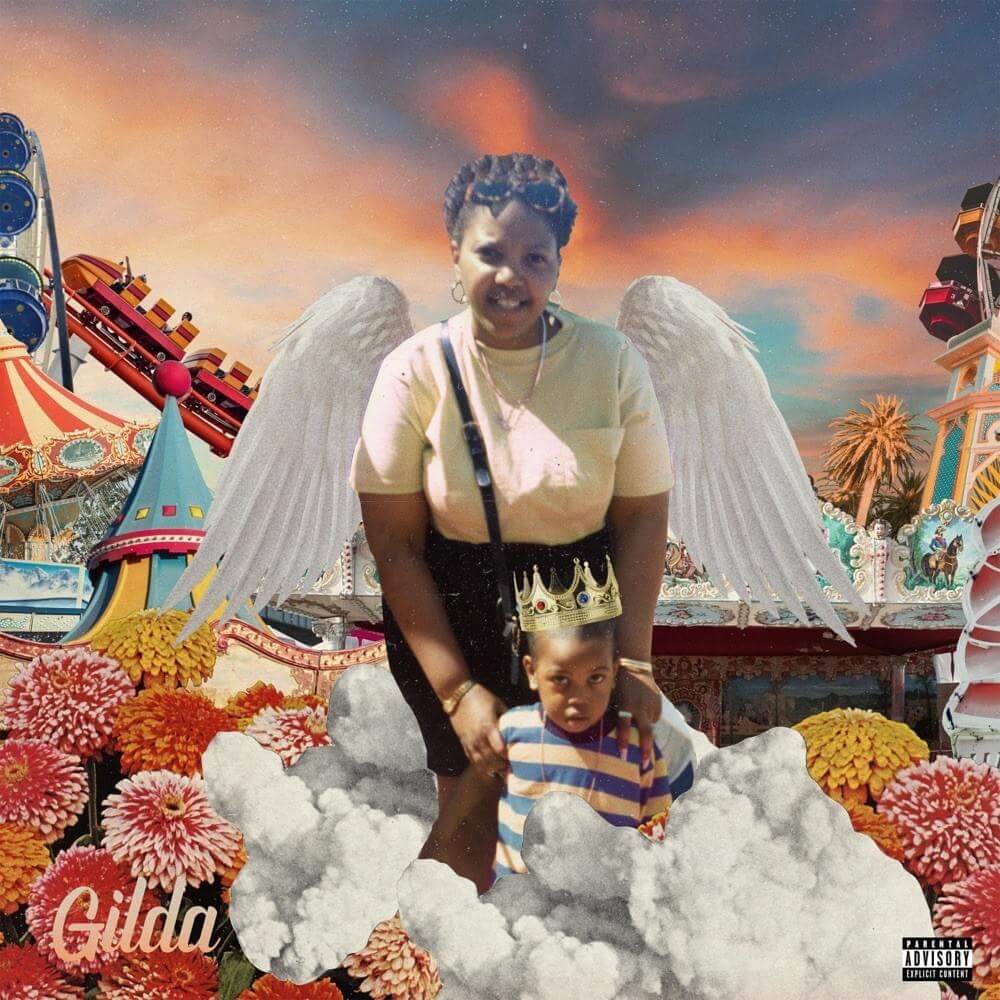 Gilda is Kemba's latest project, named after and influenced by his late mother, who passed away in 2017. On the album, Kemba raps/sings on this album about that loss, and its consequences for himself, his family and his world, blending this emotional weight with lots of different musical influences into a sonically pleasing journey. Gilda is best enjoyed as one 41 -minute listen instead of shuffling a bunch of individual tracks. "Captain Planet", "Nobody I Can Trust", "The Feels", "Deadass", and "Dysfunction" are the stand-out tracks, but this project is a total experience to be immersed in. If you will enjoy it will depend largely on your ability to appreciate Kemba's distinct style of rapping/singing – but this is an interesting project by an artist whose star will be sure to rise in the coming years.
Sampa The Great - The Return
Sampa The Great is a rapper/neo-soul singer, who was born in Zambia, raised in Botswana, and now is Australia-based. The Return is her official full-length debut album. Negatives first: this album is probably a bit too long at 77 minutes – after a while, it just keeps going on and on (the interludes too). But that said: there's little wrong with any individual song on this album. The Return is a self-reflective conceptual album detailing Sampa's journey as an artist into the music scene and the obstacles she had overcome along the way. Staying true to Sampa's African roots, the album nicely blends musical styles like Afrobeat, R&B, Hip Hop and neo-soul into a seamless whole – and Sampa is great songwriter who has the skills as a singer and a rapper to carry the project, as well as the personality to pull off such a long, ambitious album. The Return is an album that probably needs time to grow on you, but it is an interesting one that will put Sampa The Great on your radar – I for one will be looking out for her future releases.
Haviah Mighty - 13th Floor
'Hip Hop adjacent' may be mislabeling this gem of a project – of all the albums included here (together with K.A.A.N.'s album) this one is the 'most Hip Hop', despite the singing and other apparent musical influences. Maybe best known as one-third of Canadian Hip Hop trio the Sorority, Toronto-born Haviah Mighty's debut full-length solo-album 13th Floor is her most cohesive project so far. Poignant reflections about the challenges presented her for being a black woman makes this a narratively ambitious project, backed up by great bass-heavy instrumentals. Haviah Mighty is a bad-ass emcee with a dope flow and she has a great singing voice as well – 13th Floor is an album well worth checking out if you appreciate musicality and lyrical depth. Haviah Mighty is one to watch.
Anderson .Paak - Ventura
Well, we all love Anderson .Paak, right? Ventura is his third full-length and it is just about as good as his break-out debut Malibu is. Paak's super-smooth blend of funk, soul, R&B and jazzy Hip Hop results in another record that'll be considered a genre-boundaries crossing classic in time. Magnificent vocals and all-around brilliant production – it's hard not to be impressed with the incredible work Anderson .Paak has been releasing since he exploded onto the scene.
Seba Kaapstad - Thina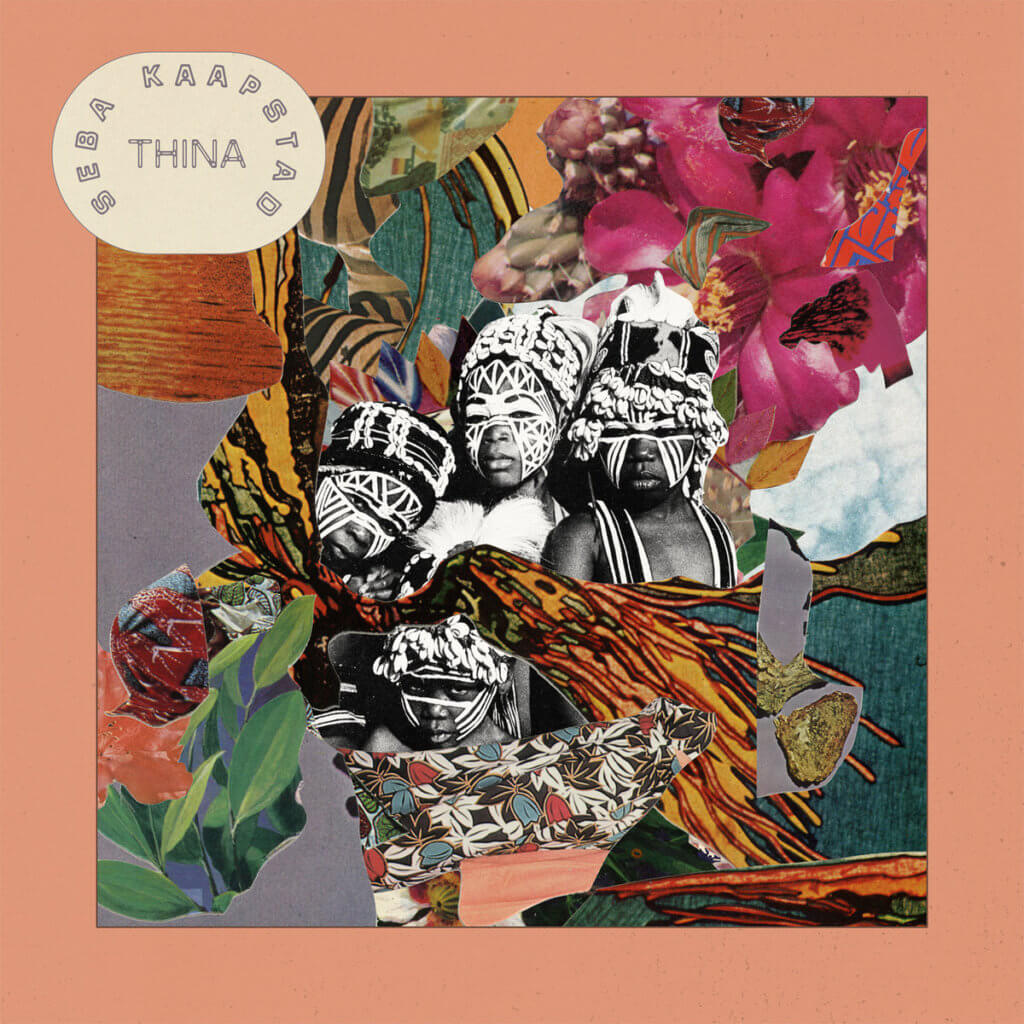 Seba Kaapstad's sophomore album Thina is a genre-bending masterpiece, meshing the crew's influences such as R&B, Hip Hop, neo-soul, and jazz, blurring the lines between the genres – neo-soul is perhaps the best tag if you feel the need to pigeonhole it. This is an excellent album that deserves widespread attention. The album was released on May 29 of this year through the fantastic Mello Music Group label, the album's description on the label's website gives a fitting description of Seba Kaapstad and of Thina:
Seba Kaapstad is a multi-national neo-soul quartet comprised of a South African, a Swazi, and two Germans. They summon the most powerful manifestation of creativity: music that represents an idea. Their Mello Music debut album, Thina, takes its name from the Zulu word for "us." It is a gorgeous halo of soul, encompassing several continents worth of sound, and obliterating the notion of genre. It is divined by artists whose lineage is riven with trauma and suffering. But like their ancestors, they endured. And only in this futuristic present could they reconcile the perseverance and turmoil of the past, using music to inspire unity and heal.

They conjure beatific grooves that radiate with alluvial soul, celestial jazz, electronic experimentation and the polyrhythmic essence of Africa. It is marrow music, what digs beneath your bones, seeping into your bloodstream and inner visions. You hear flashes of the greats: Badu, Georgia Anne Muldrow, Jill Scott, and the Things Fall Apart-era Roots. You might even hear the ethereal float of Frank Ocean or the glowing bliss of Flying Lotus and Thundercat. But like all stellar quartets, Seba Kaapstad is indivisible and made stronger by the sum of their parts.
All music lovers will want to check out this album – go do it now and thank me later.