2018 has been a GREAT year for Hip Hop, with quality releases all around – at least when you are able to ignore music (sadly labeled as Hip Hop) released by types like Migos or Post Malone or Travis Scott, who all had albums coming in at No. 1 on the Billboard 200 earlier this year. Of course, that kind of mainstream 'rap' can hardly be called Hip Hop, but it's a shame it sells while most real Hip Hop gets none of the spotlights these days. Real Hip Hop has always been there though for those who know where to look, so who really cares what charts on lists like Billboard?
Longtime HipHopGoldenAge contributor Brandon King compiled HHGA's regular end-of-year list with the 30 best releases of the year, featuring great albums from the likes of August Greene, Apollo Brown & Joell Ortiz, Phonte, Skyzoo, Royce 5'9″, Masta Ace, Evidence, Apathy, and others getting their well-deserved props.
There were A LOT more dope releases this year than just the first 30 in our best of 2018 list, as Brandon shows in the Honorable Mentions. Most of these albums undeservedly flew far under most radars. Here you'll read about 18 of those albums, some of my personal favorite releases of the year – recommended for all fans of real Hip Hop.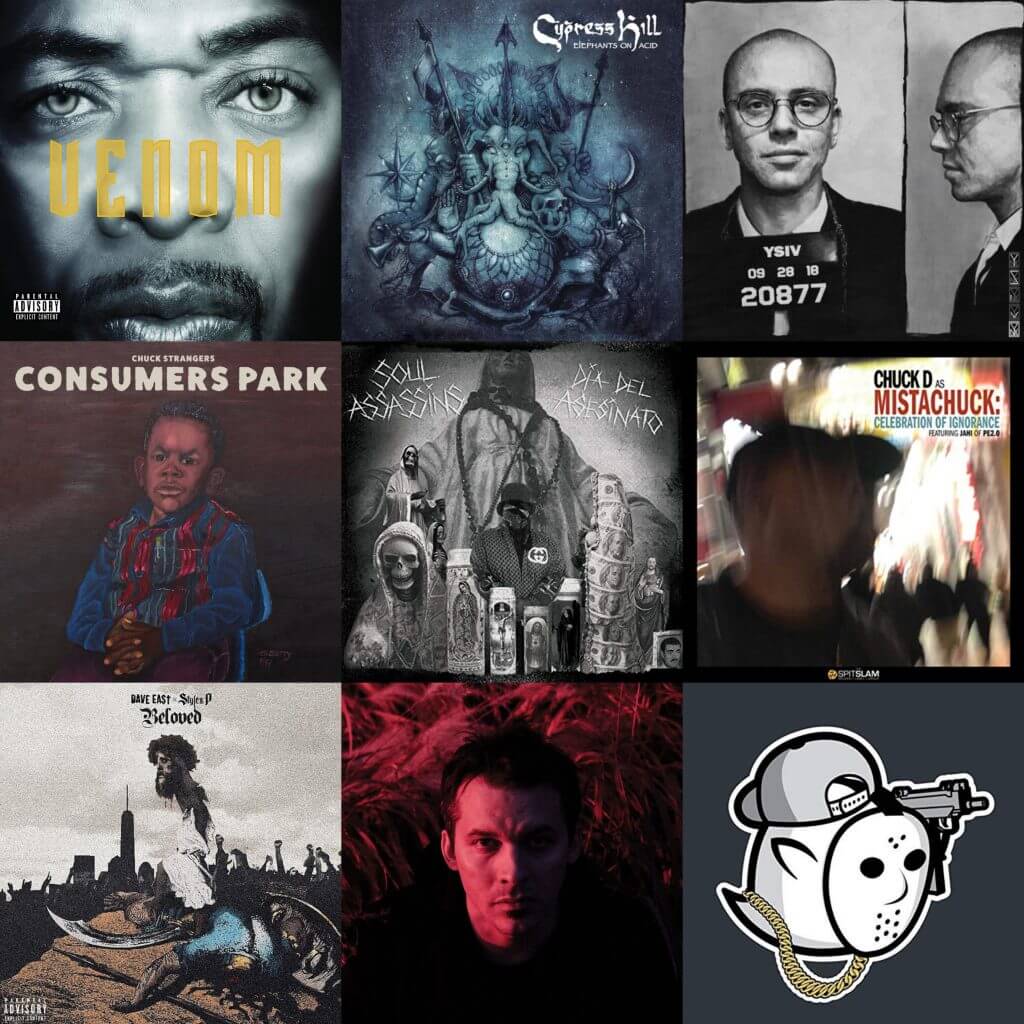 Dr. Octagon - Moosebumps: An Exploration Into Modern Day Horripilation
For me, this is one of the best albums of the year. The first Dr. Octagon is one of my favorite albums of all-time, and this one is looking to become a favorite as well. It's no secret that Kool Keith's prodigious output over the last 30 years has been hit-and-miss in terms of quality, but Moosebumps: An Exploration Into Modern Day Horripilation is up there with the best of his work.
What was missing on the second Dr. Octagon album – and one of the reasons Dr. Octagonecologyst is the classic that it is – is back here: the input of producer Dan The Automator and the cuts of DJ Q-Bert. On Dr. Octagonecologyst Dan The Automator brought out the best in him, and even if Kool Keith may sound a little less animated than he did 22 years ago on Dr. Octagon's first outing, the synergy between producer and emcee is tangible once again.
There is a lot to be enjoyed here, one of the highlights is the continuation of the "Bear Witness" series – a dope instrumental cut, which serves as a nice reminder of what turntablism is all about. Also fun is Del's guest appearance on "3030 meets The Doc", another artist whose best album – in 2000 with Kid Koala as Deltron 3030 – came into existing thanks to the magical work from Dan The Automator. And tracks like "Polka Dots", the thumping "Area 45" and "Operation Zero" are as good as it gets too.
Moosebumps is exactly what fans of the first album could have wanted: a reminder of the unique greatness of Dr. Octagonecologyst and a worthy successor to that classic at the same time. My only complaints: I'm not a fan of the ambient funk of "Flying Waterbed" and I could have done with a few more tracks – at 11 tracks and barely 50 minutes of playing time the album is not exactly short but definitely not long enough!
Moosebumps: An Exploration Into Modern Day Horripilation is a must-have, at least for Kool Keith fans.
Murs - A Strange Journey Into The Unimaginable
If I could take all of my tears and cry them into a chain
I wonder how many million more followers I'd gain
I bet my socials would be super lit
It wouldn't even matter what type of vocals that I have to spit
I could turn all this salty water that fell from my eyes into some diamond karats
Then when I cry in public I could finally do so without having someone tell me I should feel embarrassed
'Cause I'm not and I cried a whole lot
When I filed for divorce and when the homie got shot
And not one time did I laugh at Tyrese's tears
'Cause when I was separated from my son I cried every day for almost a year
And at the end of that year span I was filled with joy
'Cause my new fiance and I were expecting a baby boy
But after 40 weeks he was born without a heartbeat
Still we chose to march forward instead of retreat
The spoken-word opener to the first song immediately sets the tone for the rest of the album. Never one to shy away from expressing emotions through his music, on A Strange Journey Into The Unimaginable Murs is open and authentic as ever. Having to deal with the pain of a hard divorce, a custody battle, the death of a friend and a stillborn son, to say Murs had a difficult couple of years is an obvious understatement – something he makes very clear in the emotional album opener "The Unimaginable" and the second track "Melancholy".
After these heavy and heartfelt tracks, things get lighter – with some typical humorous and clever Murs tracks, with his always dope flow and diction in full effect. 9th Wonder's work on the boards used to bring out the best in Murs, but Murs can also bring it without 9th Wonder backing him up. Tech N9ne's Strange label's in-house producer Michael "Seven" Summers produced this whole album, with gives A Strange Journey Into The Unimaginable a consistent and fresh jazzy boom-bap vibe throughout.
If you have been following Murs' career, you know what to expect and you know you can't go wrong with this album.
O.C. - A New Dawn (2ndPhase)
This low profile release by Hip Hop veteran O.C. is one of the best albums of this year if you ask me. A New Dawn serves as the follow-up to 2017's Same Moon, Same Sun, which was billed as the "first phase" of the three album series. Production on A New Dawn is handled by Showbiz, Motif Alumni, Dark Keys and Gwop Sullivan – and the beats they lay down serve O.C.'s lyrics well.
A New Dawn is a straight solo album, with no guest appearances at all. Not a problem for O.C., who – as the confident veteran he is – can easily carry a full-length album by himself. Clever, next-level lyricism – it's O.C., you know what to expect.
Czarface & MF DOOM – Czarface Meets Metal Face
Drawing from their collective childhood love of comic book heroes, Czarface became the joint avatar for Wu-Tang Clan legend Inspectah Deck and Boston's Hip Hop purists 7L & Esoteric. Their mission is to save Hip Hop, as Inspectah Deck stated in an interview with HipHopDX in 2013. The way Czarface is saving Hip Hop is by consistently dropping authentic Hip Hop albums, with interesting – sometimes experimental, sometimes traditional – soundscapes and dense lyricism. Adding MF DOOM to the Czarface roster for this album is a great move and a seamless fit.
"Phantoms" (with a guest performance by Open Mike Eagle and a dope hook by Kendra Morris), "Captain Crunch", "Bomb Thrown" and "Nautical Depth" are some of the gems on this record, but it's a consistent effort throughout. Even if this Czarface effort may not be quite as dope as Every Hero Needs a Villain by Czarface and not better than MF DOOM's classic albums – this is still one of the most exciting releases this year.
Showbiz - A-Room Therapy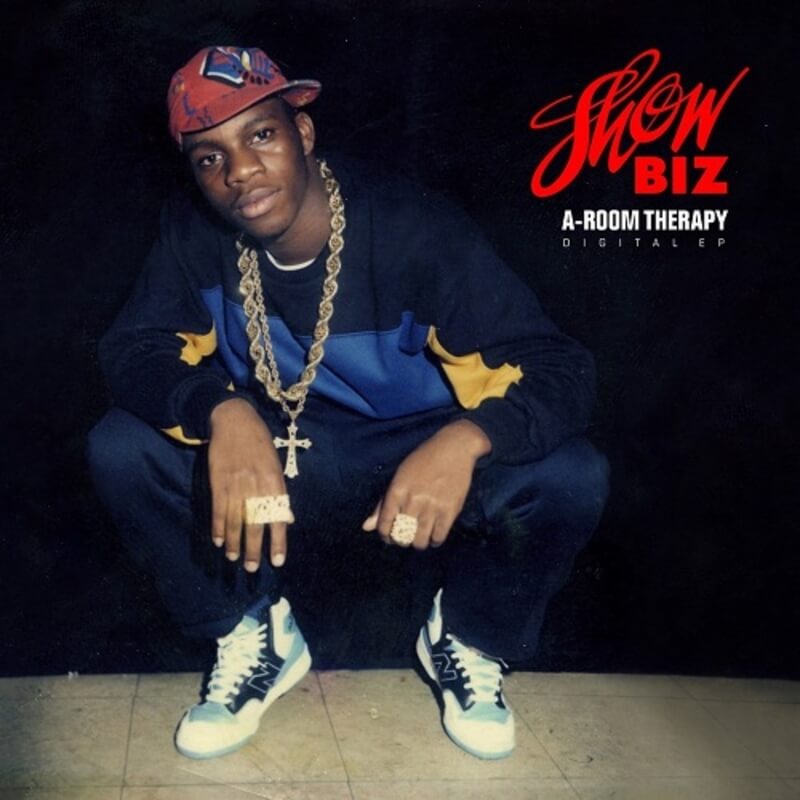 This is another true Hip Hop album. Much like 2018 releases from fellow D.I.T.C. members – O.C.'s New Dawn and A.G.'s The Taste Of AMBrosia – A-Room Therapy brings it back to the essence: soulful and musical boom-bap beats crafted by Showbiz, along with great lyrics by O.C. and A.G., among others.
A Room Therapy arrives over 25 years after Showbiz with A.G. released their classic debut album Runaway Slave. Between then and now lay 25 years of excellent Hip Hop Showbiz has been involved in, this last album just another entry in the excellent catalog of one of Hip Hop's most underrated producers.
A lot of highlights on this album, like "Pull Out The Gage" and "The Science" – but a special mention goes out to the atmospheric  "Bronx Day," featuring Tashane and Majestic Gage – which serves as a prime example of what Showbiz is capable of as a beatmaker. This is a great album, people.
Blueprint - Two-Headed Monster
Blueprint is one of Hip Hop's underrated treasures. Prolific and consistent, Blueprint is an excellent emcee and an excellent producer who gave us a whole bunch of quality albums – as a solo artist and as part of Soul Position (with RJD2) and as a member of Greenhouse (originally formed as Greenhouse Effect by Blueprint, Inkwel, and Manifest) now consisting of Blueprint and Illogic.
With Two-Headed Monster Blueprint gives us a dose of soulful boom-bap of the highest quality. Produced entirely by Blueprint himself, and with guest appearances of other underground heroes like Atmosphere's Slug, Mr. Lif, Wordsworth and Aceyalone, Two-Headed Monster is a gem of an album that can go up against any release this year and come out on top. The fact that we are surrounded by musical barbarians who choose to buy albums by the likes of Migos, Lil Yachty or 6ix9ine instead of an album like Two-Headed Monster is a sad sign of the times.
"Don't Look Back", "Two-Headed Monster, "All Shock No Value" with Aceyalone, "Health Is Wealth", which features Mr. Lif and Supastition, and especially "Night Writers", with its nostalgia-inducing scratched-in samples of classic Hip Hip cuts, are highlights – but really there are no weak tracks here.
Two-Headed Monster is an essential purchase for any self-respecting Hip Hop fan.
AG - The Taste Of AMBrosia
The third album of a D.I.T.C. member on this list, there is no sense in denying I have always been a fan of most things coming out of the D.I.T.C. camp.
The Taste Of AMBrosia features confident boom-bap production from the likes of Lord Finesse, Alchemist, Diamond D and more. On this album, A.G. is on his A-game from beginning to end, along with a slew of dope guest emcees. The Taste Of AMBrosia serves a full dish for mature Hip Hop fans who cannot tolerate contemporary mainstream rap wackness.
"The Bronx", featuring fellow first-hour D.I.T.C. member Diamond D,  is an easy favorite, but the whole album is fire. Dope beats, clever lyricism – this a quality album and a more than worthy addition to your music library if you are into real Hip Hop.
Cop The Taste Of AMBrosia here.
Kool G Rap & 38 Spesh - Son Of G Rap
Son Of G Rap is a great collaboration between Kool G Rap, one of Hip Hop's greatest emcees ever and 38 Spesh, a promising new talent. 38 Spesh and Kool G Rap first worked together in 2014 when they released the DJ Premier-produced cut entitled "The Meeting," which is also featured on this album and which is one of the album highlights, with excellent lyricism from both emcees and Premier's trademark sample-scratching sounds. Even if "The Meeting" is the centerpiece, Son Of G Rap has much more quality tracks to offer. In fact, the album is perfectly consistent, with a great NYC throwback vibe throughout.
Son Of G Rap features vocals from 38 Spesh on all 15 tracks and vocals from Kool G Rap on 9 tracks, and there are guest appearances from the likes of N.O.R.E., Cormega, AZ – and Meyhem Lauren and Freddie Gibbs on "Flow Gods", one of the other highlights, this one produced by another legendary producer: Pete Rock.
The chemistry between G Rap and Spesh is undeniable, and the younger emcee more than holds his own, not being outshined by the legendary veteran anywhere. If you are into that traditional, gritty NYC Hip Hop, this album is a must-have.
Planet Asia - Mansa Musa
Fresno, CA's Planet Asia has been a much respected but at the same time massively underrated emcee for over two decades now. He rose to some prominence in the early 2000's for being one half of the now broken up duo Cali Agents (with Rasco). They dropped three albums together, from which especially the first one – How the West Was One, released in 2000 – has become something of an underground classic over time (even if it didn't sell much due to lack of promotion). Definitely an album to check out if you slept on it up til now.
Besides his three Cali Agents albums, since 1998 Planet Asia released or was involved in a truck full of EP's, mixtapes, collaboration and compilation albums. He also released  8 solo albums – before dropping his latest solo effort at the beginning of this year: Mansa Musa.
Mansa Musa is easily up there with the best of his work. Banging beats, powerful lyricism – this is true Hip Hop from one of the game's most consistent emcees, who once again sees a project that is head and shoulders above most other releases in the same year fly way under the radar. If you don't have it already, get it now or stream it:
U-God - Venom
Why everybody slept on Venom – the fifth solo album by Wu-Tang Clan member U-God – is a mystery. True enough, U-God has never been Wu-Tang's highest-profile or most-lauded member, but with Venom he drops what arguably is his best solo effort to date.
With work on the boards from the likes of DJ Green Lantern, DJ Homicide, Large Professor and Lord Finesse, and guest spots from Inspectah Deck, Method Man, Raekwon among others, Venom is a very strong album, lyrically and musically – which easily lands in the better half of Wu-Tang solo albums, ever.
Soul Assassins - Dia Del Asesinato
It's been a busy year for legendary producer DJ Muggs. In addition to great albums with Cypress Hill and Roc Marciano, he also dropped another Soul Assassins project: Dia Del Asesinato, the fourth entry in the Soul Assassins series.
Muggs' beats and soundscapes are always recognizable – dark, dirty and hard – and there are no real surprises here, but no surprises are needed. With rhymes from certified spitters like Kool G Rap, Raekwon, MF DOOM, Meyhem Lauren, and Freddie Gibs, you know you can't go wrong with this album.
Atmosphere - Mi Vida Loca
Atmosphere – Ant and Slug – returned this year with their 9th full-length album. The independent duo from Minneapolis have been known for consistently dropping quality albums and Mi Vida Loca doesn't break that trend.
Musically rich, layered and assured, and lyrically deep as always – this album is yet another strong entry in an already strong catalog. Much like the #1 entry on our end-of-year list – Common's August Greene project -, this is Hip Hop for grown-ups and excellent Hip Hop at that.
Chuck Strangers - Consumers Park
Pro Era is a NYC boom-bap collective headed by Joey Bada$$ that has consistently been dropping dope projects over the last decade, and this year it was time for emcee/producer Chuck Strangers to drop his full-length solo debut, another gem in the Pro Era crown. Consumers Park offers a dose of that good old boom-bap Hip Hop, no frills, no gimmicks – just straight Golden Age beats and bars.
No weak tracks on this album, but a special mention goes out to "Style Wars", which has Chuck Strangers and Joey Bada$$ taking shots at todays mumble rappers. It's clear enough where Pro Era stands for: the preservation of real Hip Hop and with Consumers Park Chuck Strangers drops an important album to keep Hip Hop alive. This is easily one of my favorites of the year. If you haven't already – check it out and enjoy:
Ghostface Killah - The Lost Tapes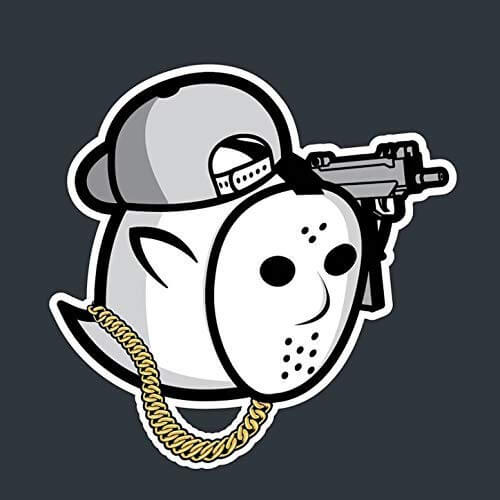 Back to basics with Wu-Tang general Ghostface Killah. The most prolific and most consistent Wu-Tang member drops another dope project with The Lost Tapes, his 13th solo-effort.
A wide roster with some of the best lyricists around showed up to add their rhymes to those of Ghostface, including Raekwon, Masta Killa, Cappadonna, Killah Priest, Big Daddy Kane, Snoop Dogg, Ras Kass, E-40, Planet Asia, KXNG Crooked, and more. At just 8 tracks (not counting the interludes and a remix track) The Lost Tapes is a bit short, but definitely sweet.
For all those nostalgic for the days of old, The Lost Tapes should prove a breath of Golden Age air.
Chuck D as Mistachuck - Celebration Of Ignorance
This low-profile November release flew under the radar, even the radars of most of the biggest golden era heads. A shame, because Celebration Of Ignorance deserves acknowledgment, as does Chuck D  himself – no doubt one of the elder statesman of Hip Hop, who should be respected more – especially by the younger generation.
Chuck D is slowing down by no means. After last years Public Enemy release Nothing is Quick in the Desert, and a Prophet Of Rage album, this year he dropped Celebration Of Ignorance. The opening track "TiredOf45" is an awesome statement of Chuck D's continued relevance in the Hip Hop game. Sonically offering a great throwback vibe, lyrically holding a finger to the pulse of the times: saluting Lebron James while simultaneously slamming Donald Trump. The rest of the tracklist hits hard as well – beats and bars both. Go check this album out:
Logic - YSIV
This is album is an exception: a high profile, mainstream release that is actually dope as hell. Logic has put out enough quality work already, but YSIV – the fourth and last installment in the Young Sinatra series – may just be his best effort yet.
Managing to sound modern but encapturing that true Hip Hop spirit at the same time, this album is a triumph. Intelligent, meaningful, witty lyrics AND great boom bap soundscapes – YSIV is Logic at his best and one of the best albums of 2018.
Special mention: the overall Golden Age boom bap feel of this album is perhaps best exemplified by the epic 8-minute posse cut "Wu-Tang Forever¨, which brings forth the whole Wu-Tang line-up and which has everybody dropping vintage class A verses, starting with bars from Logic himself:
Aye yo, Wu-Tang forever, who rhyme better?
We too clever, the boom bap's back, harder than ever
R.I.P. O.D.B, comin' through like Killa Bee
Ever since I heard Enter the 36 in '93
You cannot defeat my Wu-Tang style, I leave 'em all dismembered
Fuck a mumble rap, that shit won't never be remembered
Not even a contender, no, pretender, best surrender
Dave East & Styles P – Beloved
Since his debut in the game in 2014, Dave East has brought nothing but lyrical fire on consistently dope albums and mixtapes. This year he teamed up with LOX veteran Styles P for what is another one of those albums that get strangely ignored when the years best are discussed.
Dave East and Styles P play well of each other, with both the younger rapper and the veteran bringing their A-game, evidenced by some great back-and-forth on tracks like "Do You Know What Time It Is". Production throughout the album is lush and nostalgia-inducing – giving off a contemporary and throwback-vibe a the same time. Beloved is a perfect example of what surprising team-ups can result in and hopefully a primer of similar things to come.
Cypress Hill - Elephants On Acid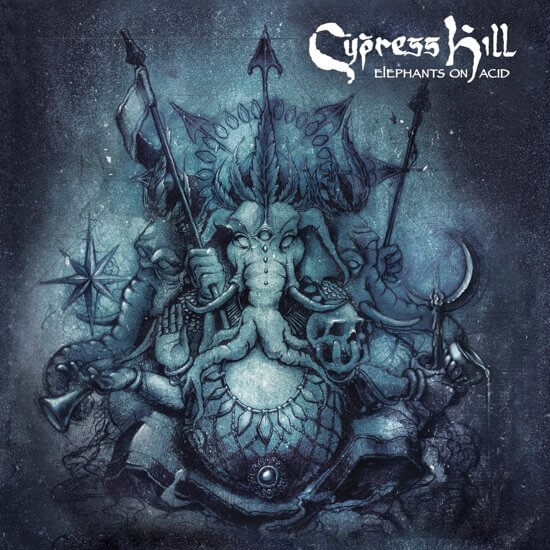 After a 14-year hiatus, during which B-Real and Sen Dog operated without DJ Muggs (2004's Till Death Do Us Part was the last album primarily produced by Muggs), the seminal stoner trio are reunited – and together with Eric Bobo, who joined the line-up as far back as 1994, they dropped an album that's up there with the best they did in their 30-year-long career.
Managing to recapture that typical Cypress Hill sound of old and to be innovative at the same time, Muggs and the others gave us another album that will only help to cement their already legendary status. The whole albums rocks, but a highlight that deserves a special mention is the hypnotic opening track "Band Of Gypsies" – already a classic Cypress Hill track. Cop the album here or stream:
Special Mention: Top Shelf 1988
This 2018 release contains 13 tracks by Golden Age legends – previously released as part of a compilation in 2007, so technically it doesn't count as new music. Nevertheless, you would do well to check it out:
My Personal 2018 Top 10
Check the link for our list with The Best Hip-Hop Albums Of 2018. For what it's worth: this is my personal Top 10 of the year. What about yours?
O.C. – A New Dawn
Chuck Strangers – Consumers Park
Skyzoo – In Celebration Of Us
August Greene – August Greene 
Dr. Octagon – Moosebumps…
Apathy – The Widow's Son
Blueprint – Two-Headed Monster
Apollo Brown & Joell Ortiz – Mona Lisa
Masta Ace & Marco Polo – A Breukelen Story
Evidence – Weather Or Not